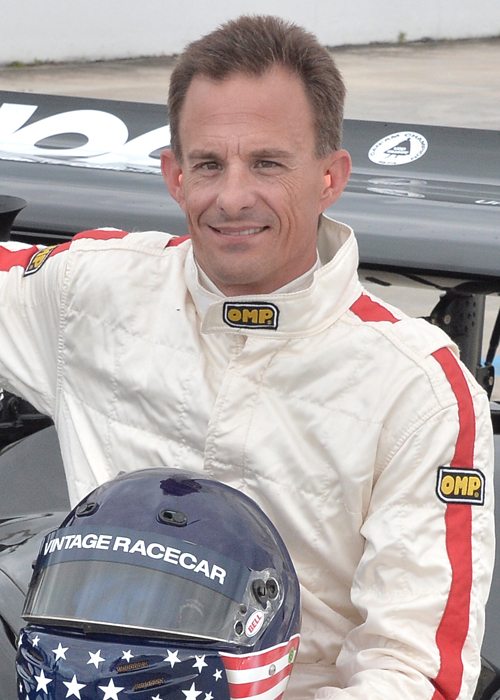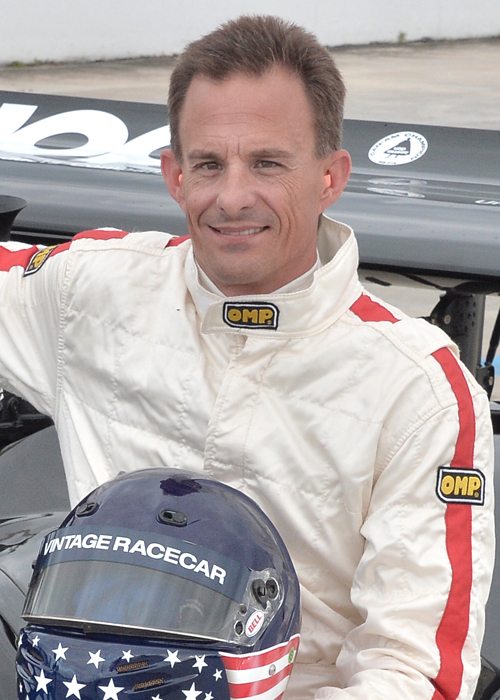 By now, you've presumably seen at least some of our extensive coverage of this year's Porsche Rennsport Reunion VI, from Monterey [Click here for our coverage]. At this point, if Rennsport is news to you, you would have to have been in an automotive coma for the past month or two, because it was a massive event and heavily, heavily promoted by Porsche.
In fact, Porsche really went all in on making this their biggest event ever, reportedly investing over $7 million to bring together nearly 2,000 race and road cars, 82,000 spectators and over 50 legendary drivers for five days of activities, dinners and parties under the California sunshine. And one important component of all this was bringing in members of the media, from around the world, to share the stories and photos. Select media members from North America, Europe, Asia and the Middle East were all flown in, housed, transported and wined and dined throughout the week…and clearly through some egregious clerical error, I somehow got added to that list!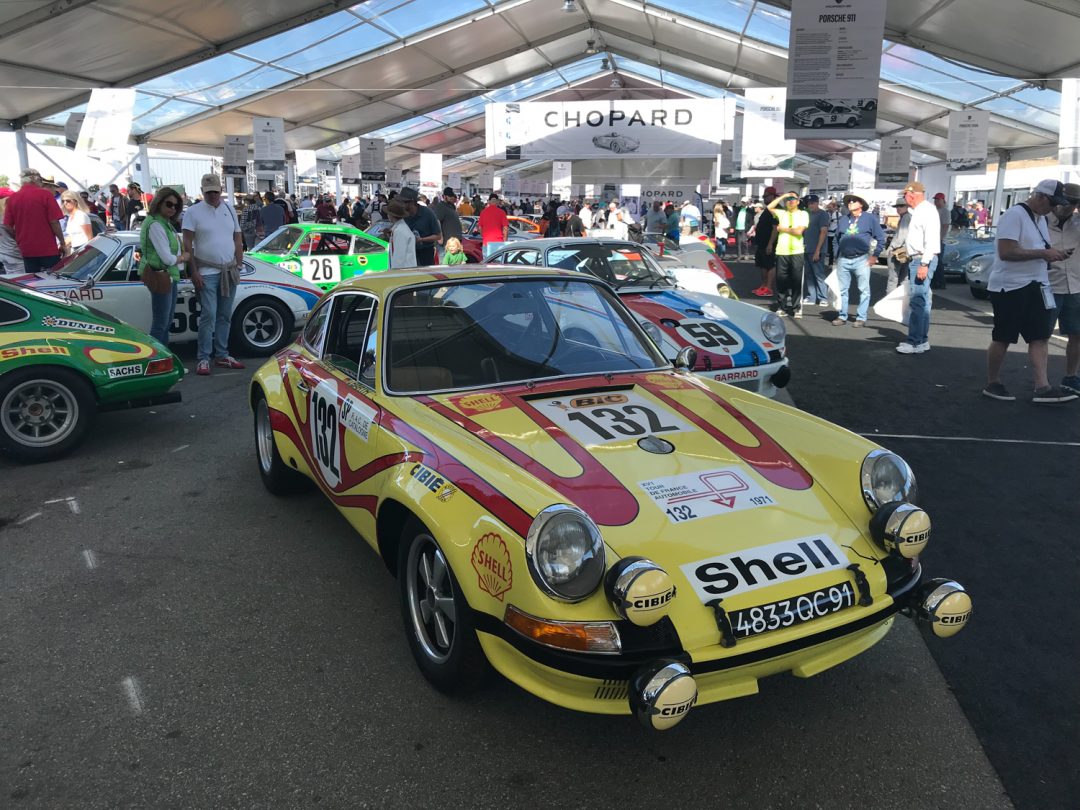 I had to marvel at the logistics that went into organizing an event of this scale and magnitude. On just one small level, the team at Porsche had to wrangle and coddle more than 100 media members and nearly as many of the company's legendary drivers for five days. This involved everything from rooms and credentials, to meals and transportation, including bringing in fleets of Suburbans and drivers from around the country just to shuttle everyone around.
One of the great hallmarks of any of these "press junkets" is that there is inevitably a swanky media dinner one night, where the assembled members of the fourth estate, get to enjoy a nice meal and too much wine, with a host of Public Relations reps and a handful of the honored drivers. With this being Porsche's 70th anniversary and 6th Rennsport, I anticipated that this one would be epic. I wasn't wrong, but it didn't go down as I envisioned it.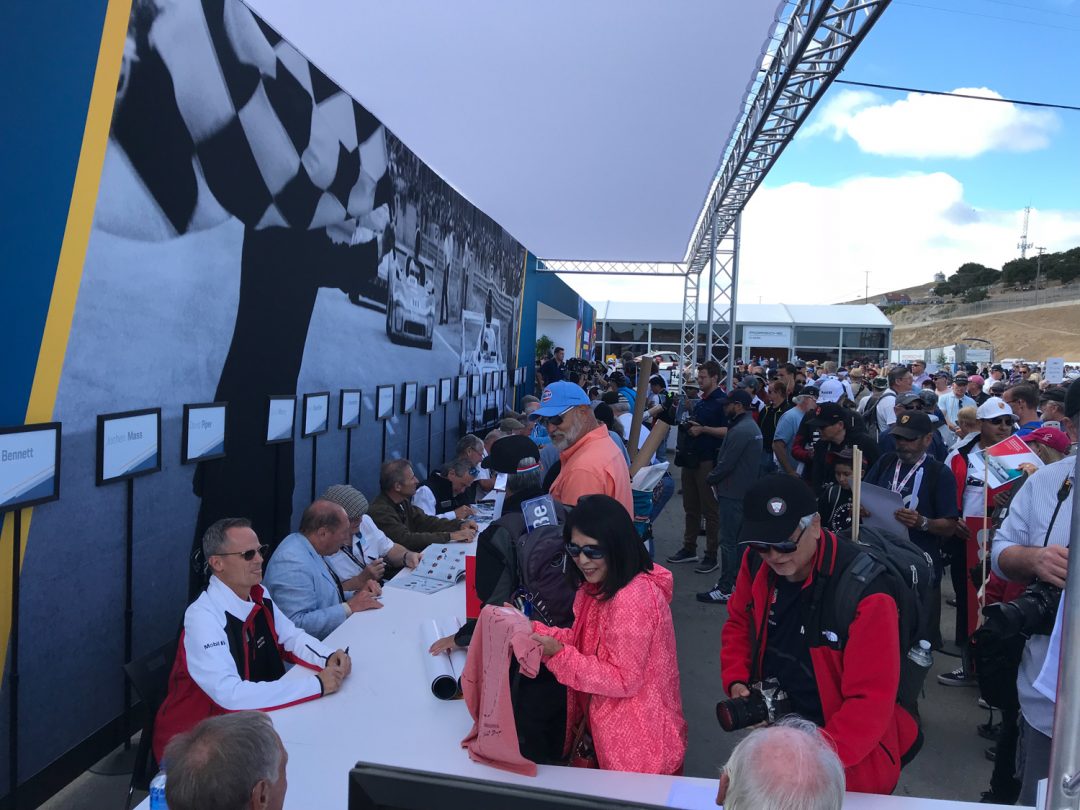 Due to the size of the event, the PR team at Porsche wasn't able to do quite as much hand-holding of the media as they might have wanted. As such, we were given a schedule of events and then pretty much left to our own, in terms of what we did. The big media dinner was scheduled for Saturday night and our instructions were to meet in front of the hotel, at 6:30 pm, to pick up the shuttle bus that would take us to a restaurant in Carmel. So, being the anal-retentive soul that I am, I dutifully dawned my sports coat and was standing out front at 6:25, ready to go.
There were two shuttle buses out front waiting, so I asked the nearest Porsche rep, which bus for the media dinner? To which he replied, "Either one, they are both going there." OK, cool.
I stepped onto the second of the two buses, which was empty, and the driver told me that I might as well get on the other bus, as it would be leaving first. OK, cool. I'm a good soldier, and I do what I'm told.
As I stepped up into the other bus, I asked the driver, "Is this going to the media dinner?" To which he replied, "Yes." Again, OK, cool.
Getting up into the bus, I see there is only one passenger on board, and it is 1977 24 Hours of Le Mans winner Jürgen Barth. I've met Barth on a couple of occasions over the years, but I'm sure he's met a million journalists and judging by the vacant "Who are you?" expression on his face, I can see that my supposition is correct, so I smile and take a window seat a couple of rows back.
A few moments later, 2-time Le Mans winner Gijs van Lennep and his wife climb on board and sit down next to Barth and immediately start chatting away. The van Lenneps are then followed by David Piper and his wife, followed by Richard Attwood and his wife, then Hans Hermann and Jochen Mass. By the time Vic Elford clamors up on the bus it is starting to get filled up. Gerrard Larousse and his wife get in next but now there are only two seats left, so Le Mans winner Larousse takes the one in the row in front of me, while his poor wife gives me a nervous a smile that says, "I hope you're not an axe murderer," and takes up the last seat next to me. Now the bus is completely full and even though Brian Redman sticks his head in to taunts and laughter from the assembled crowd, there is no room for him, so he and Jacky Ickx have to find space on the second bus. As the doors to our bus close and it begins to pull away from the hotel, I take a quick look around and am struck by the sudden realization that I am the ONLY non-Le Mans winner on this bus! I then also come to the sobering epiphany that everyone else on the bus has also come to the realization that I am the only non-Le Mans winner on this bus. Hmm, perhaps not so cool.
Once we arrive at the restaurant in Carmel, the awkwardness (for me at least) persists, in that not only am I the only person there who didn't race for Porsche, but the group as a whole are all also old friends, so I kind of stand to the side with my glass of wine and just observe, assuming that when the second bus arrives with the rest of the media, I'll have some other people to chat with. But as Jacky Ickx and George Follmer join the patio space that we're all milling around on, I make room for them and in so doing block the way of Elliot Forbes-Robinson and his wife as they try and pass through. I don't know if they sensed my isolation or the one-of-these-things-is-not-like-the-other vibe I was giving off, but they graciously started up what proved to be a genuinely enjoyable conversation.
We talked for some time about Elliot's early days in racing and some mutual friends, when Bobby Rahal sidled over to say Hi to Elliot. Finally, a legend that I at least know well enough (and isn't a predominantly German speaker) that I can carry a conversation with! The three of us chatted for a few minutes before the others broke off to chat with their "legend friends" returning me to milling about on my own.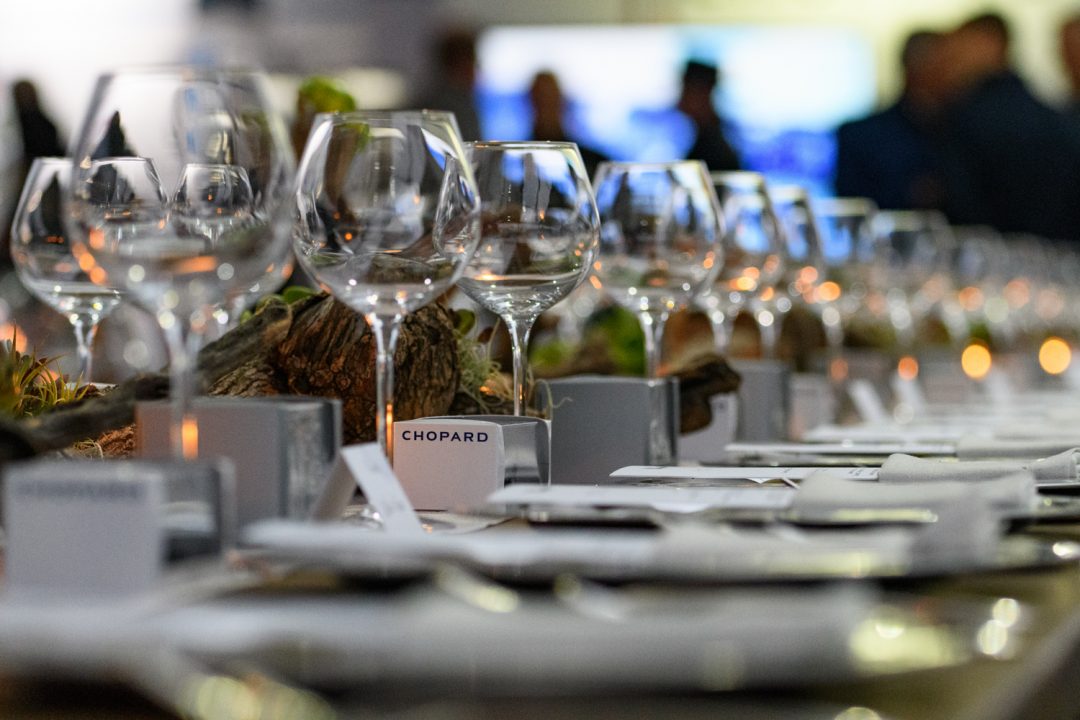 I made my way into the restaurant, where the Porsche PR staff were organizing place settings for where everyone would sit. I happened to spot the woman who was overseeing the operation and since I had not yet met her in person, I went up and introduced myself. I thanked her for inviting me and we made small talk for a minute or two, before I mentioned, my surreal bus trip. "…yeah, I looked around the bus and realized that I was the only person on the bus who was not a famous racecar driver!" She dutifully laughed, then had a moment of realization and asked me, "Are you supposed to be a the media dinner?"
"Err…Yes, I responded. Is this not it?!"
She smiled that smile that a mom does when her precocious 5-year-old does something cute, but inappropriate, then said, "Let me walk you down to the media dinner…it's just right down the street."
As we walked through the streets of Carmel, I repeatedly offered how embarrassed I was and she repeatedly reassured me that I shouldn't be embarrassed, as it was their fault not mine, but I couldn't shake off the overwhelming feeling of being an interloper. Nor the profound sense of disappointment of not getting to have dinner with a restaurant full of racing legends!
Taking my place at the real media dinner, I couldn't help feeling like I had been banished to the kids' table, after having a few tantalizing moments at the grown up table. But another late-comer to the media dinner soon took up the last empty chair next to me.  I didn't recognize him at first, until he introduced himself, "Hi, I'm Patrick Long."
So in the end, I ended up having dinner with a really fascinating Le Mans winner after all…just not 50 of them!