Porsche in the Monte Carlo Rally 1952–1982
By Patrick Daase & Maurice Louche
In 1968, Porsche won the Monte Carlo Rally for the first time. After that, Porsche would go on to win the grueling "Monte" another five times. This comprehensive, two-volume set, takes a deep, in-depth look at every Porsche that raced in the Monte Carlo Rally from 1952 to 1982.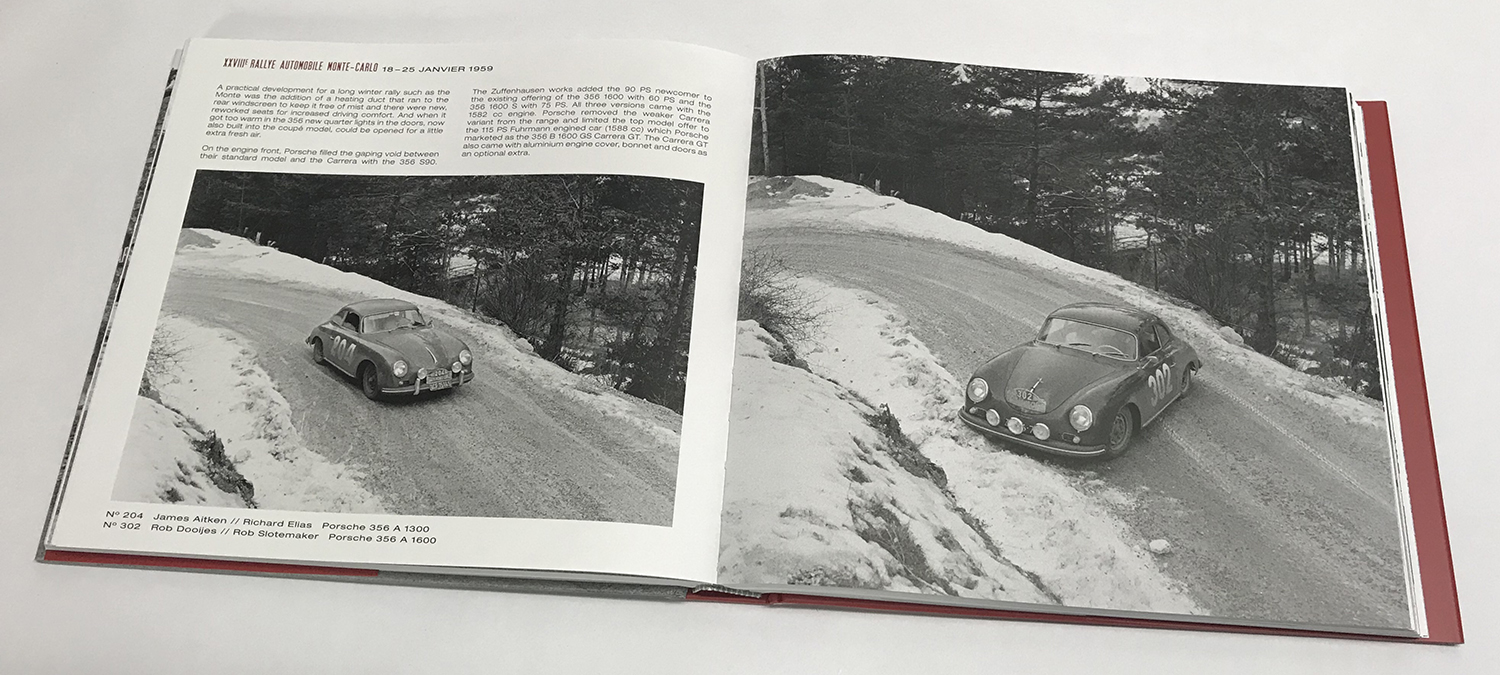 The very first Porsche team entered the rally in 1952. However, in the overall classification the unique regulations of the rally, which employed various handicaps and coefficients designed to level out the differences between the cars, made a final placing in the middle of the field the only possibility for the teams driving Porsches. It wasn't until 1956 that the first Porsche team could celebrate a class win. Class wins followed in 1962, 1963, 1965, 1966 and 1967.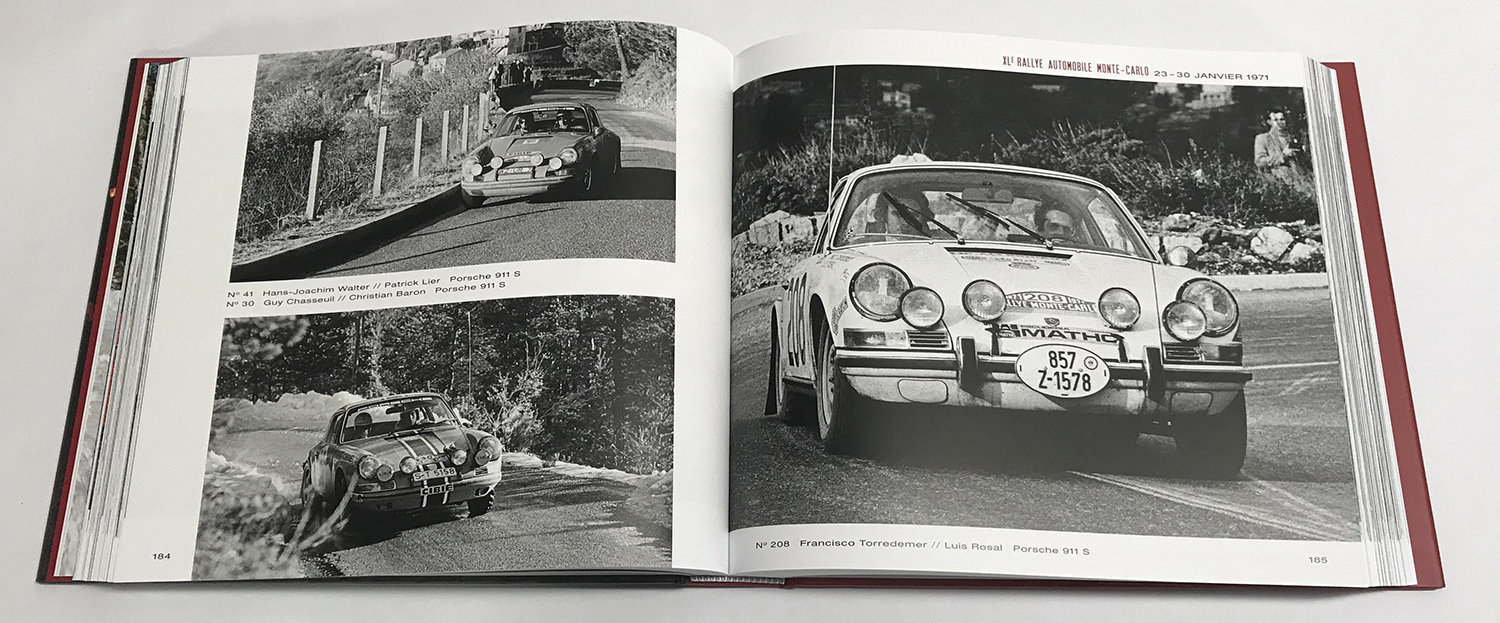 In 1968, the Automoblie-Club de Monaco changed the regulations and ditched all manner of handicap and coefficient, allowing the fastest team to win. From that moment Porsche teams had a genuine chance of an overall win. Vic Elford and David Stone grabbed the opportunity in 1968 and presented Porsche with its first Monte Carlo Rally overall victory. The victories continued, with overall wins in 1969 and 1970, after which Porsche endured a long dry spell before the champagne corks could be popped again – due in part to Porsche's withdrawal of its official works teams from motorsport at the end of 1971. It took until 1978 before Porsche could record another Monte win, achieved by the privateer team of Jean-Pierre Nicolas and Vincent Laverne in a Porsche 911. Porsche teams returned to winning ways, taking class wins in 1979, 1980, 1981 and 1982.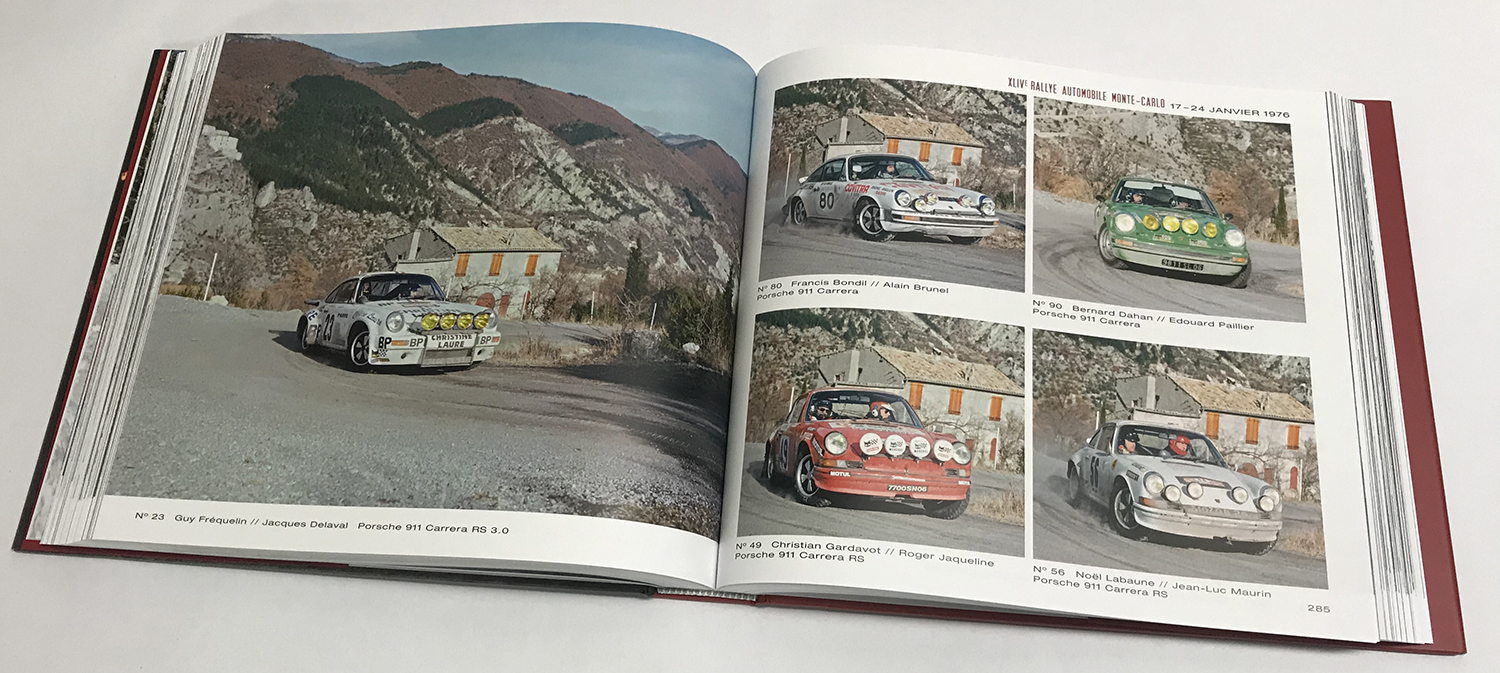 This two-book set examines each race, year-by-year with both text—written in three languages (French – English – German)—and an amazing collection of well-produced photographs. A must have for any fan of Porsche or the golden age of rallying.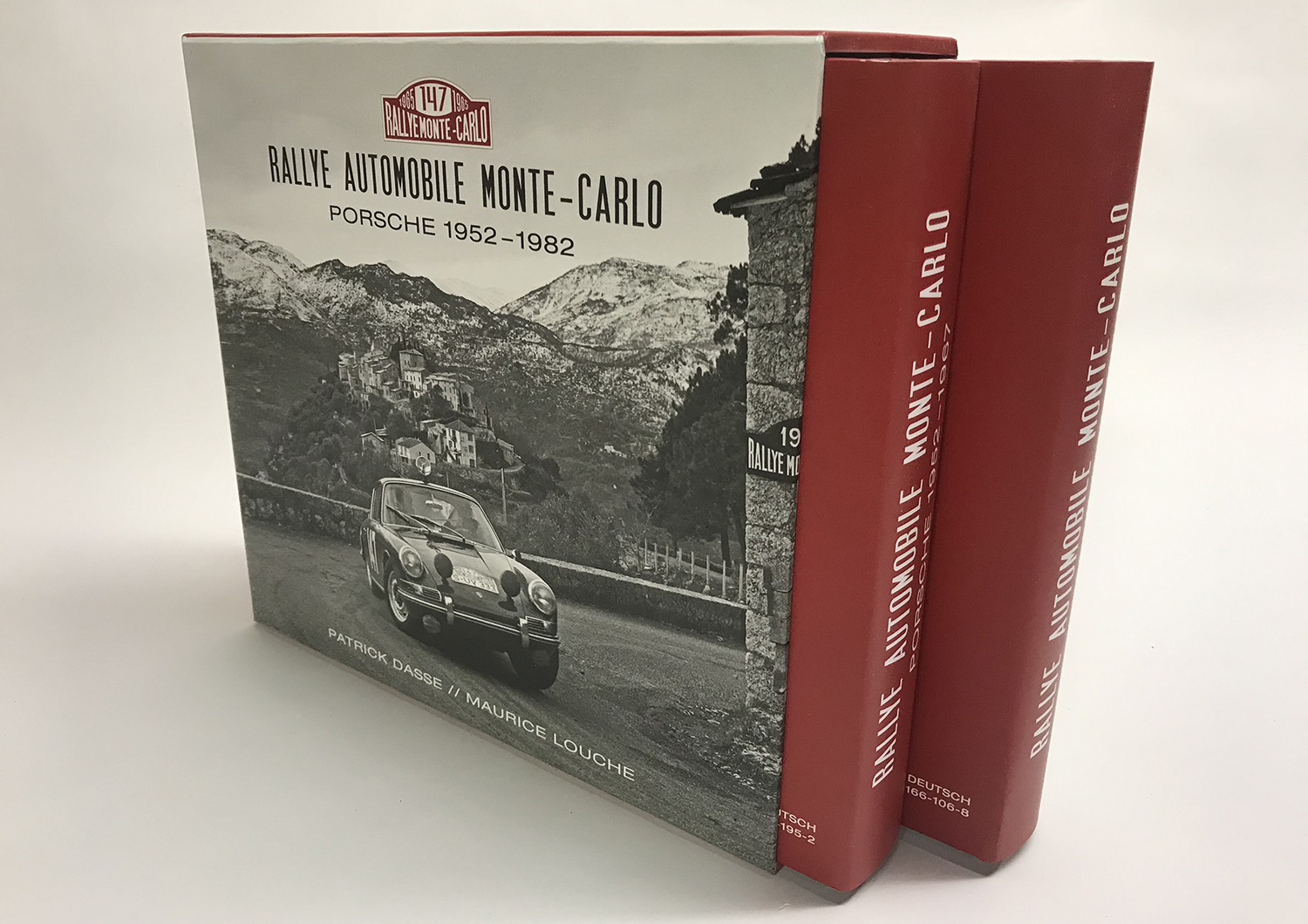 Two volumes in a presentation case:
Volume 1:
 Porsche 1952 – 1967
432 pages, 299 black and white photographs and 44 color photographs.
Volume 2: Porsche 1968 – 1982
480 pages, 236 black and white photographs and 304 color photographs.
Price: €175.00
Available at dingwort-verlag.de/en