A profile of a very interesting special edition Porsche 914 is in the works for a future issue of Vintage Road & Racecar magazine. The owner of this car, who lives in the Charlotte, NC, area, called to let me know that he was attending Okteenerfest in Townsend, TN, and explained that it was an annual gathering of Porsche 914s. I let him know that I would certainly be there – it would save me a few hundred miles on my car and allow me to spend a couple days in the Blue Ridge Mountains of Tennessee. Besides, I like Porsche 914s, and it would give me a chance to photograph his car and a few other nice 914s. Turns out, there would be quite a surprise during my stay in Townsend.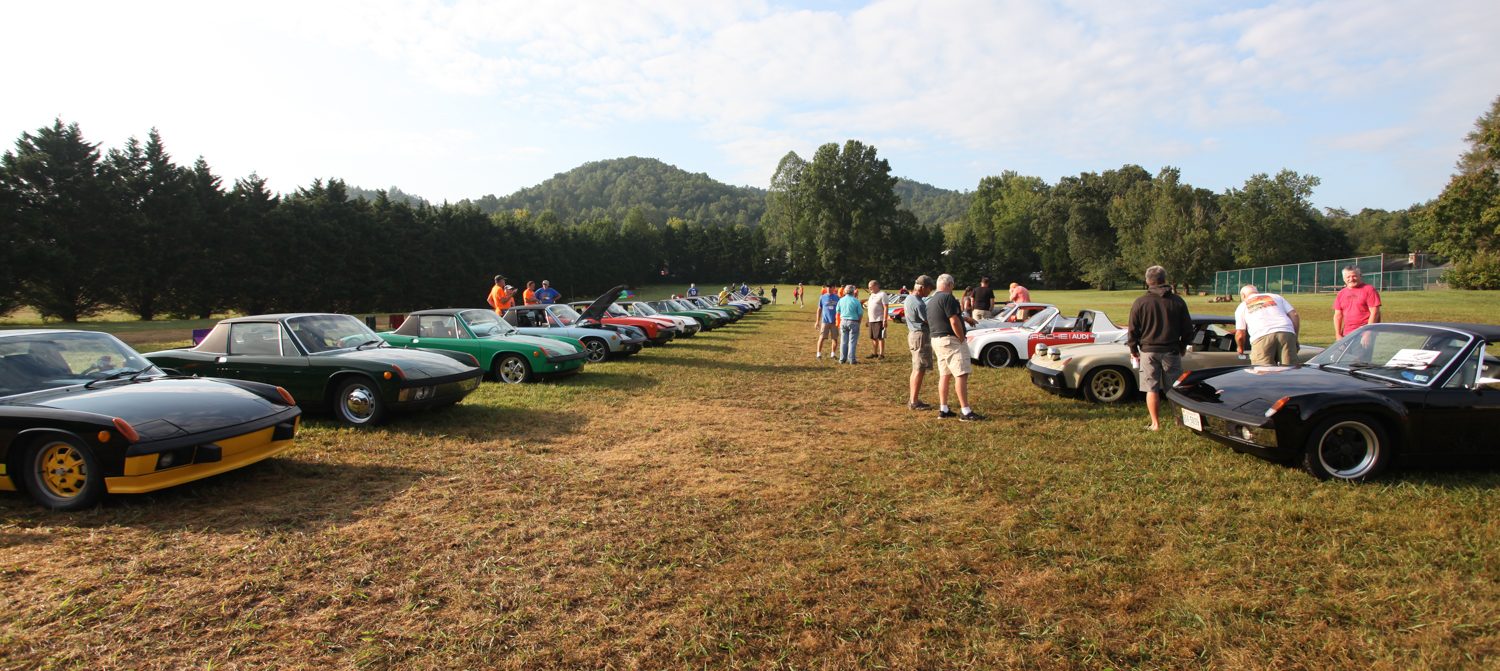 Steven Schlief, the organizer of the event, explained that the name was a combination of Oktoberfest and "Teener," the nickname for the Porsche 914. Oktoberfest, despite its implication of the month of October, starts in September in Munich. And, the nickname comes from the project name, Fourteener, given in the VW-Porsche agreement to build the car.
Schlief has been working on Okteenerfest since 2013, and the event has only missed one year since then – 2020 because of the pandemic. It is held in various towns in the Blue Ridge Mountains that offer good driving roads and have a resort that has banquet facilities and can handle the influx of people and their cars. Destinations, in addition to Townsend, have included Helen, Georgia, Banner Elk, North Carolina, and Pigeon Forge, Tennessee. The Tally Ho Inn, in Townsend, was graced with 38 Porsche 914s in its parking lot this September. There were examples of 914s with all four engines – 1.7, 1.9, and 2.0 liter four cylinders and a couple 914/6s with that fine flat six-cylinder from the 911T. There were two examples of 914 Can Am special editions, one each in Creamsicle and Bumble Bee livery. There was one car, owned by a commercial pilot, that was liveried as a ME 109.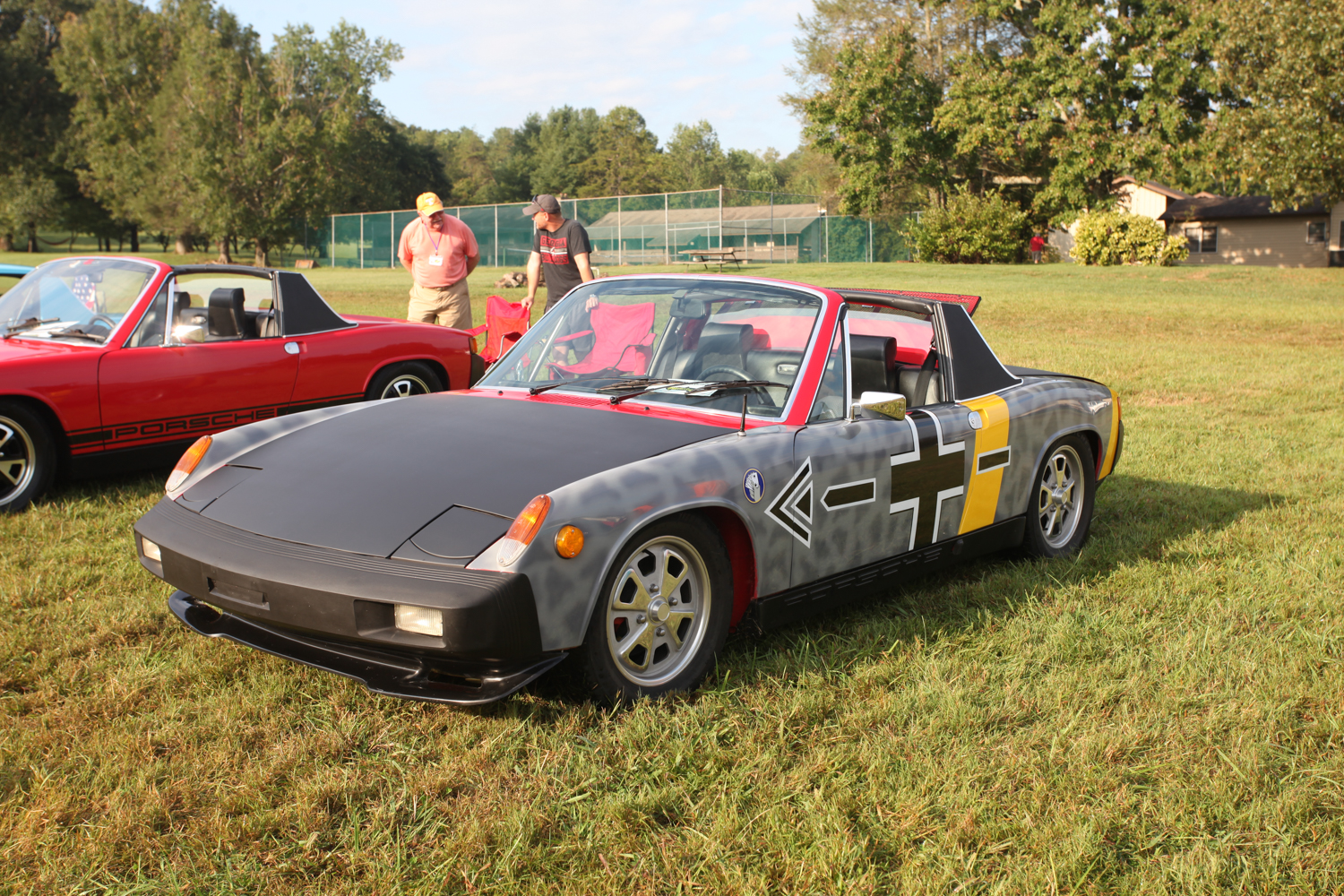 The meet included drives through the mountains on Friday, a banquet Friday night, and a show on Saturday.  There were awards in three categories in the show – Outlaw, Custom, and Stock. The top three in each category were: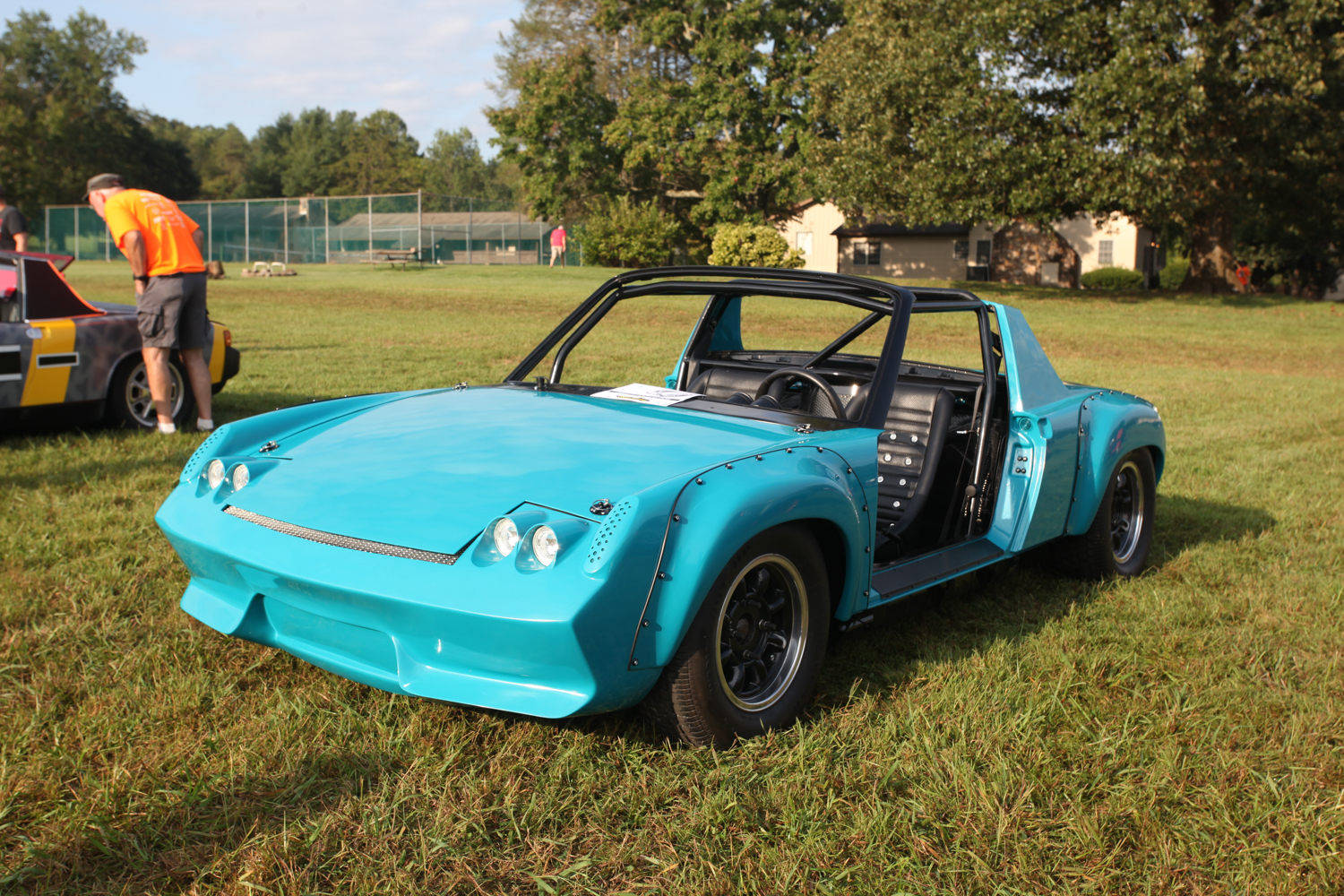 OUTLAW
1st – Dave Toppin – '74 Stone Grey 6-conversion GT Tribute
2nd – Tommy Collins – '72 Black 2.0 GT Tribute
3rd – CK Constantinou – '73 2.0 Lightweight Custom GT Build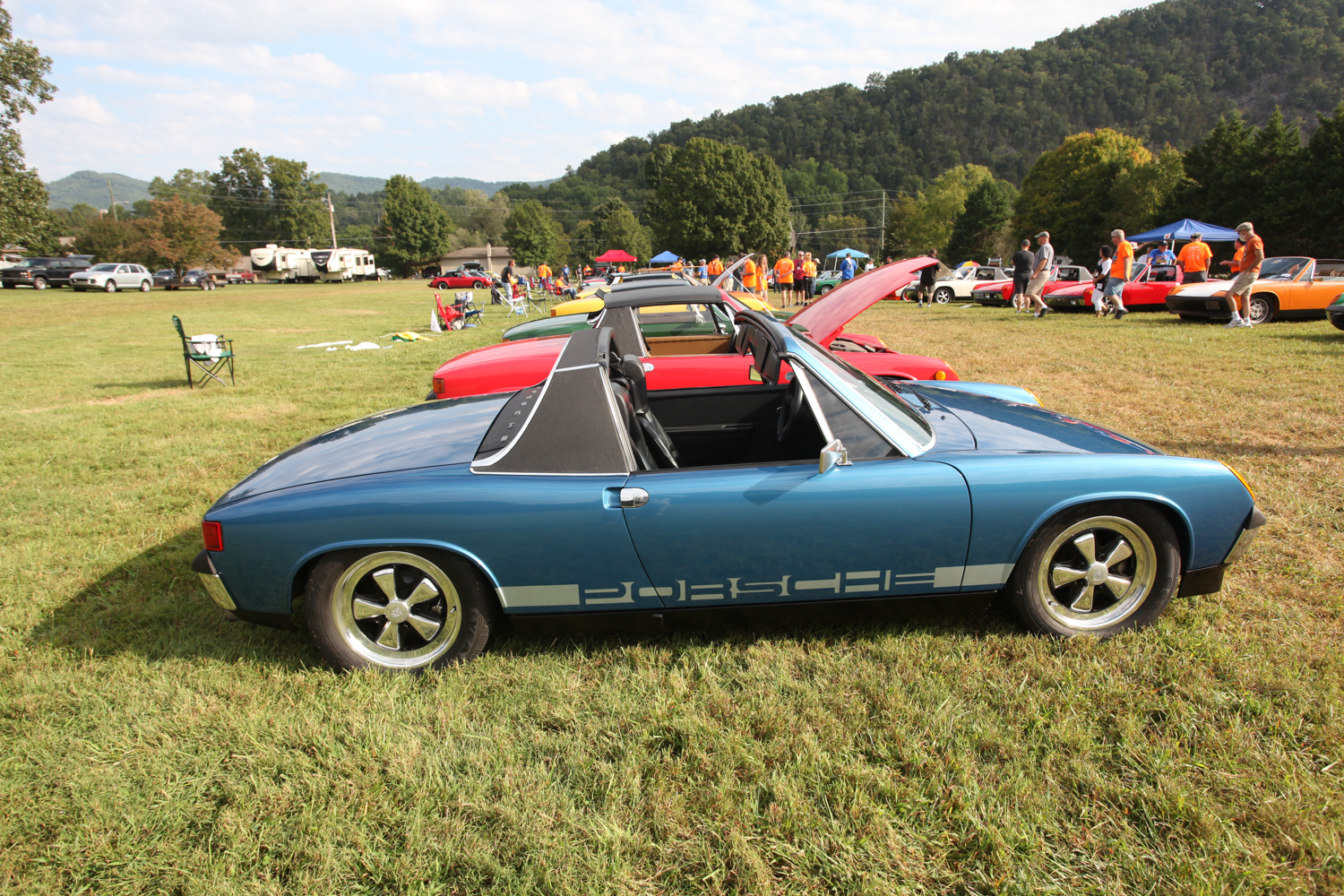 CUSTOM
1st – Dave McKenna – '76 Big 4 w/ Custom Graphics
2nd – Phil Wagner – '75 Copper Metallic 2.0 w/ 5-lug Fuchs
3rd – Deems Riddle – '71 Sunflower Yellow 2056 w/ 5-lug Fuchs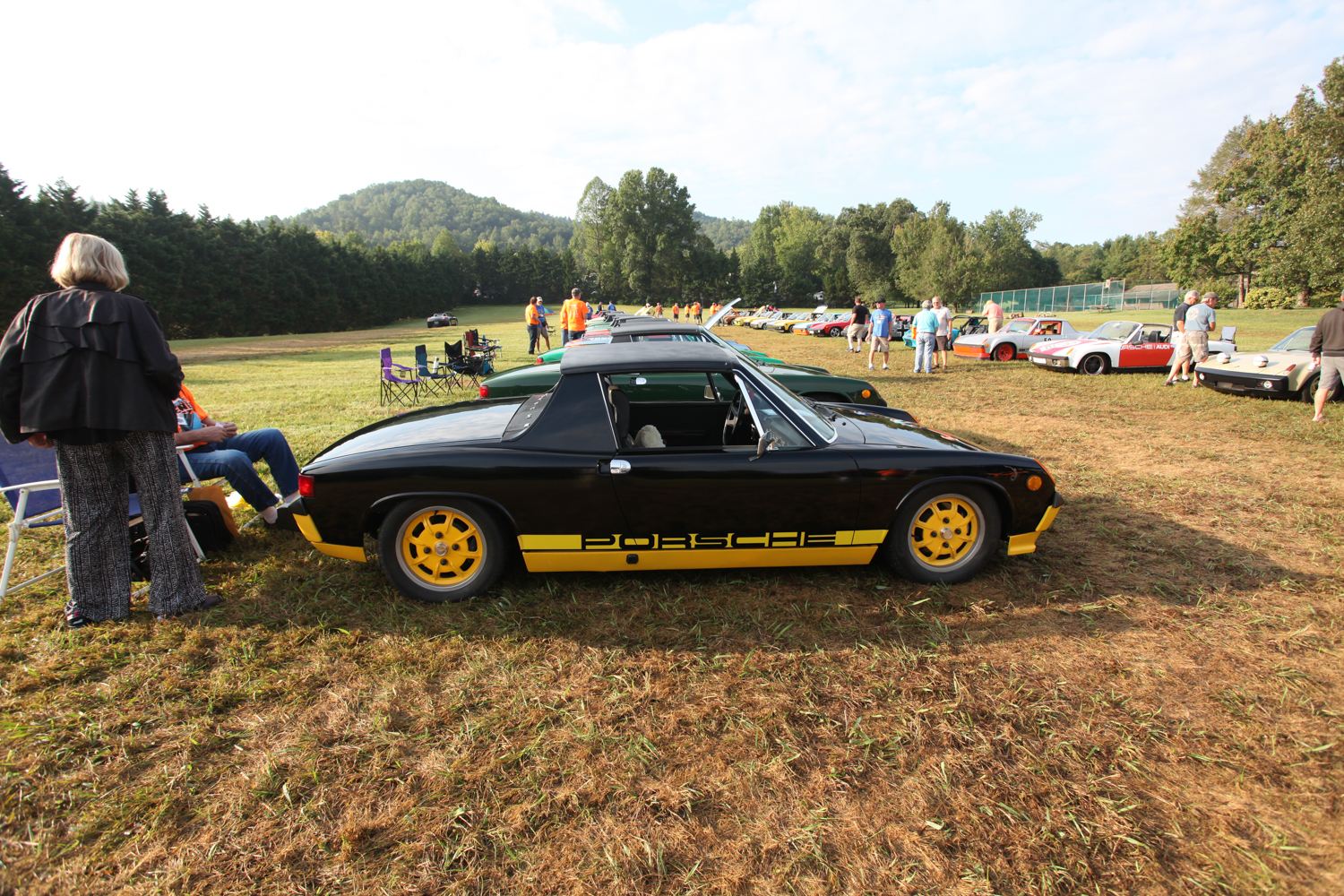 STOCK
1st – Chip Perry – '74 Zambezi Green 2.0 w/ 7500 Documented Miles
2nd – Mike Ruscitti – '71 Bahia Red 1.7
3rd – Dennis Manus – '70 Light Ivory 914-6
Best of show was an incredible original 914 owned by Chip Perry. The car had spent over 40 years in the Brumos museum until Perry bought a couple years ago. It had 5000 miles on it when Perry got it, and he has added 2500 miles.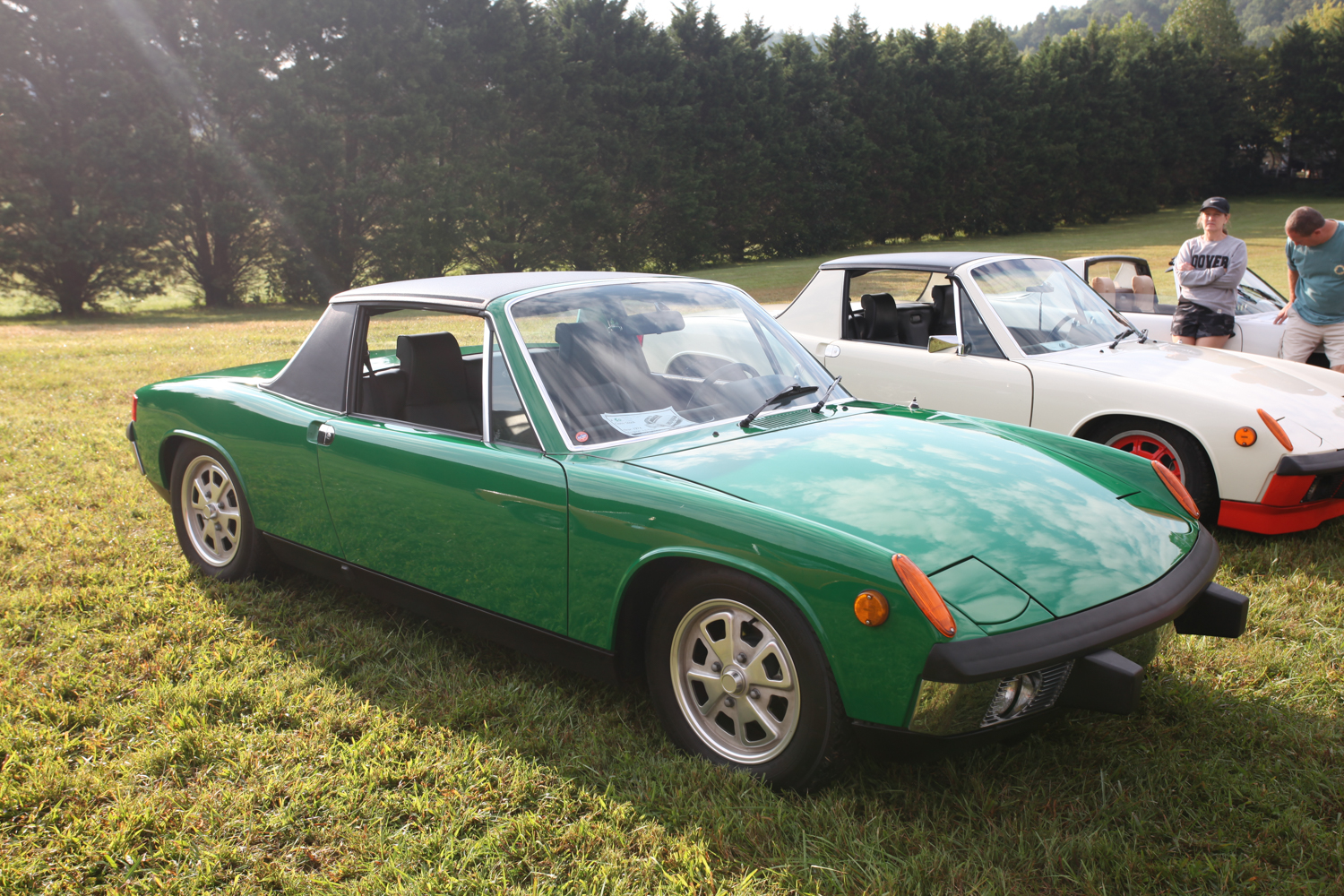 When you travel the Blue Ridge Mountains, there are some things you hope to see and some you would never expect. A black bear is one of the things you hope to see, and everyone on the Friday drive saw a young bear. You would never expect to see five Ferrari 250 GTOs cruising through the curves in the National Forest, but that is what we all saw. It seems that fifteen GTOs had gathered for a reunion in Appalachia. They were seen on track at Virginia International Raceway, at a stop in Blowing Rock, North Carolina, and on the Tail of the Dragon over a period of several days. Check out the Dragon's Facebook page and Mike Baber's post on September 19, 2022, for photos that show a few of the GTOs.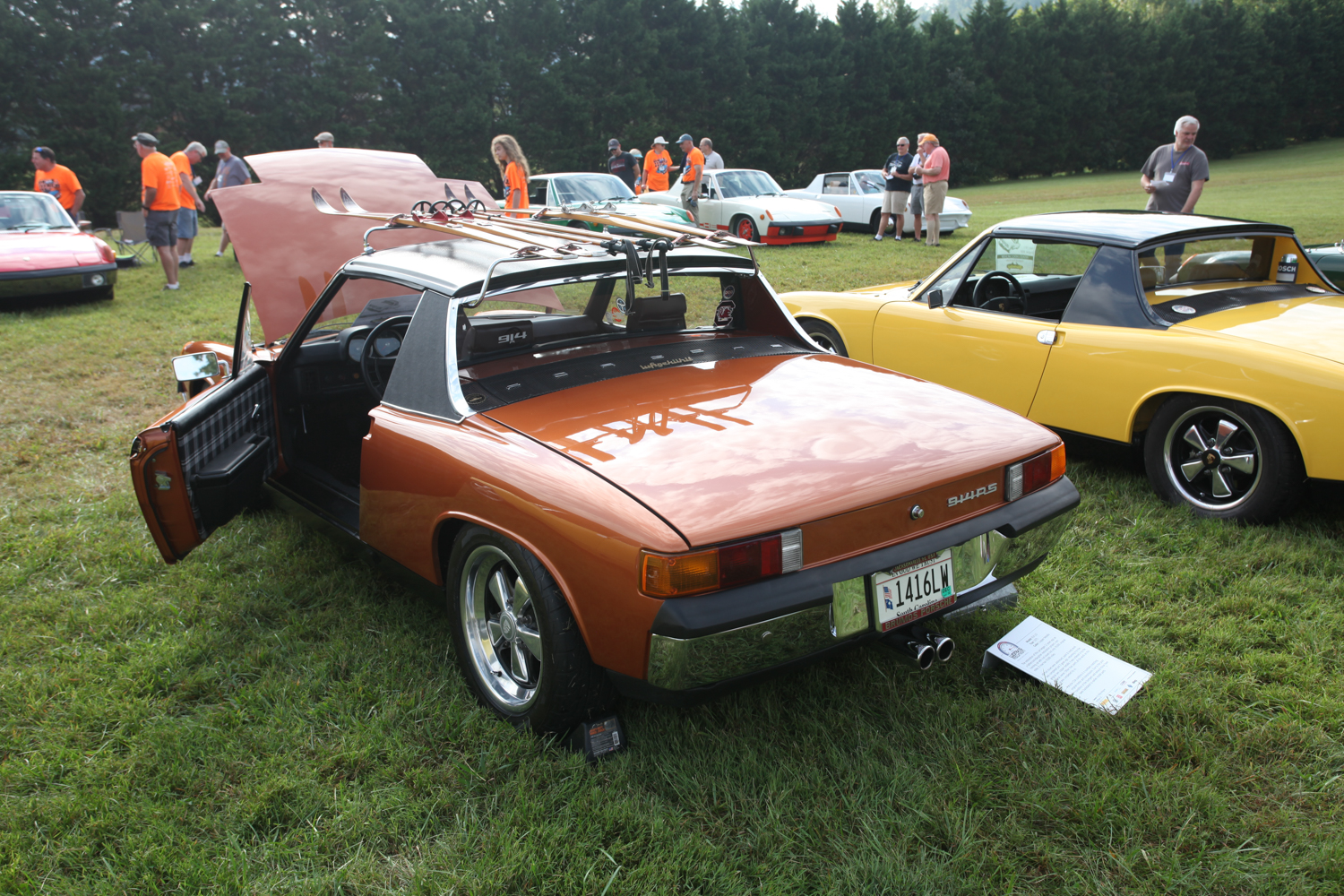 If you are a Porsche 914 owner or admirer, Okteenerfest will happen again in 2023 somewhere in the Blue Ridge Mountains. You can keep up to date through the website, www.okteenerfest.com, or the event's Facebook page, https://www.facebook.com/Okteenerfest. It is possible that you could see a black bear, but there's no guarantee about seeing GTOs. What you will certainly see are some fine 914s.