Class of 2023 inductees
A luminous lineup of legendary motorsports stars will be on hand to laud the Motorsports Hall of Fame of America (MSHFA) Class of 2023 at the MSHFA's milestone 35th Annual Induction Ceremony presented by Toyota Racing at the Shores Resort & Spa, Tuesday, March 7. The black-tie gala is the crowning event of a two-day MSHFA induction celebration that will formally usher the Class of 2023 into the only Hall of Fame of all motorsports.
Evening Highlights:
Franchitti to Present Motorsports Safety Innovators Drs. Stephen Olvey and Terry Trammell (Open Wheel) for Induction
Garlits will Usher Darrell Gwynn (Drag Racing) into the Hall 35 Years after "Big Daddy" was Enshrined in the Inaugural MSHFA Induction Class in 1989
Daytona Beach Native and Motorsports Television Personality Matt Yocum Set to Present Ray Evernham (Stock Cars) into the MSHFA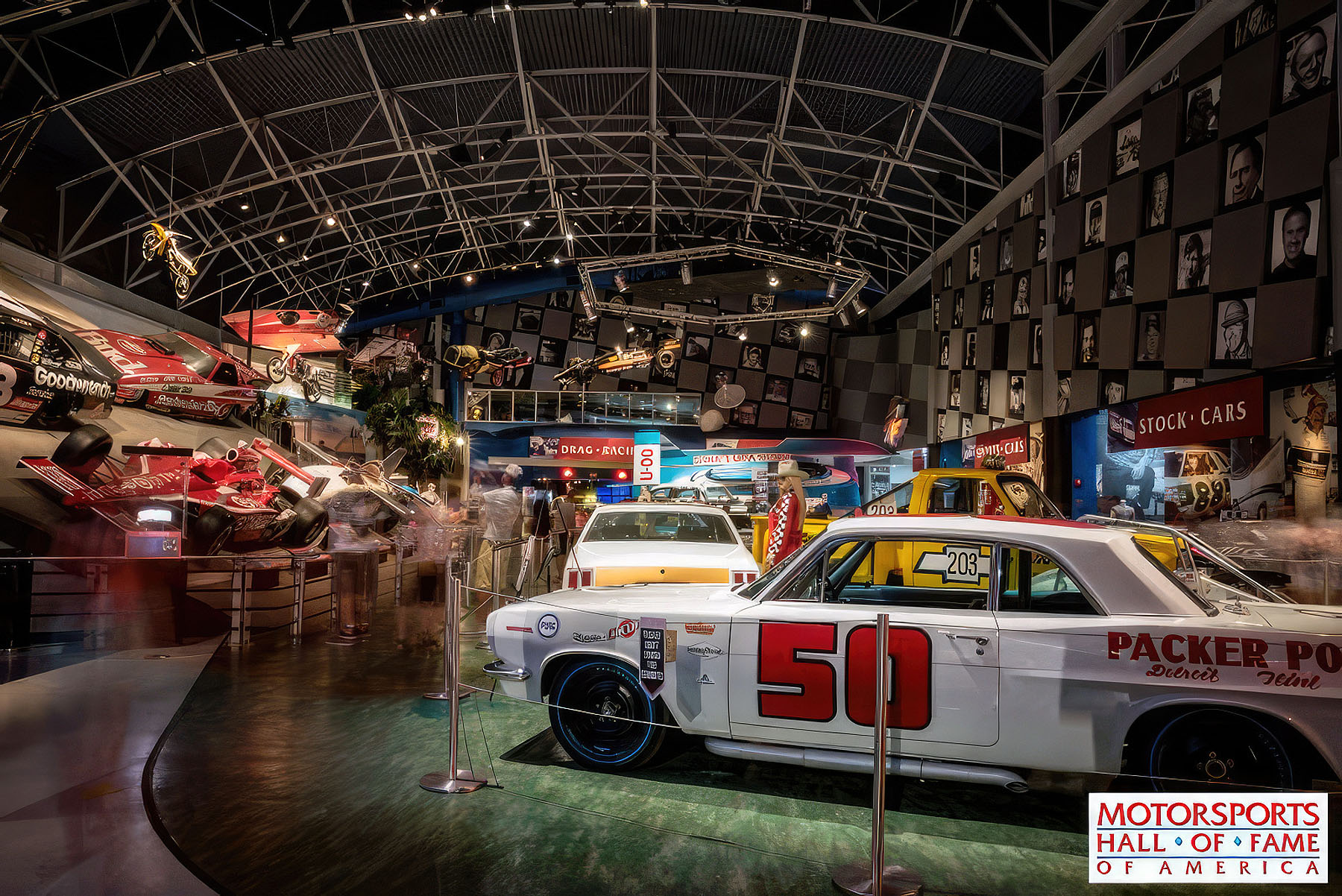 Legends to be recognized
This year's honorees include the Father of the Corvette and Corvette racing Zora Arkus-Duntov (Sports Cars), national champion driver and trailblazing USAC official Henry Banks (Historic), America's most successful enduro rider, Dick Burleson (Motorcycles), air racing superstar Art Chester (Aviation), one of NASCAR's most innovative crew chiefs, Ray Evernham (Stock Cars), early NASCAR fan favorite Fonty Flock (Historic), one of the NHRA's 50 Greatest All-Time Drivers, Darrell Gwynn (Drag Racing), prolific land speed record-setter Ab Jenkins (Speed Records) and two men who revolutionized racetrack emergency services, saving countless lives and careers, Drs. Stephen Olvey and Terry Trammell (Open Wheel).
Three-time Indianapolis 500 winner Dario Franchitti (MSHFA Class of 2019) is traveling to Daytona to present motorsports safety pioneers Olvey and Trammell for induction. Like so many of his contemporaries, Franchitti fell into the care of Olvey and Trammell after more than one injury accident in his accomplished career. He frequently acknowledges he would not have the quality of life he has today in retirement if it wasn't for Drs. Olvey and Trammell.
Gwynn will be presented by "Big Daddy" Don Garlits, the very first MSHFA inductee in the Drag Racing category as part of the inaugural 1989 Class that included Cannon Ball Baker (Motorcycles), James Doolittle (Aviation), A.J. Foyt (Open Wheel), Phil Hill (Sports Cars), Bill Muncey (Power Boats), Barney Oldfield (At Large) and Richard Petty (Stock Cars).
Evernham will be presented for induction by his friend and longtime colleague and popular motorsports television pit reporter and host Matt Yocum. A Daytona Beach native, Yocum and Evernham first worked together over 35 years ago at the International Race of Champions (IROC) under the leadership of Jay Signore and have been close friends ever since.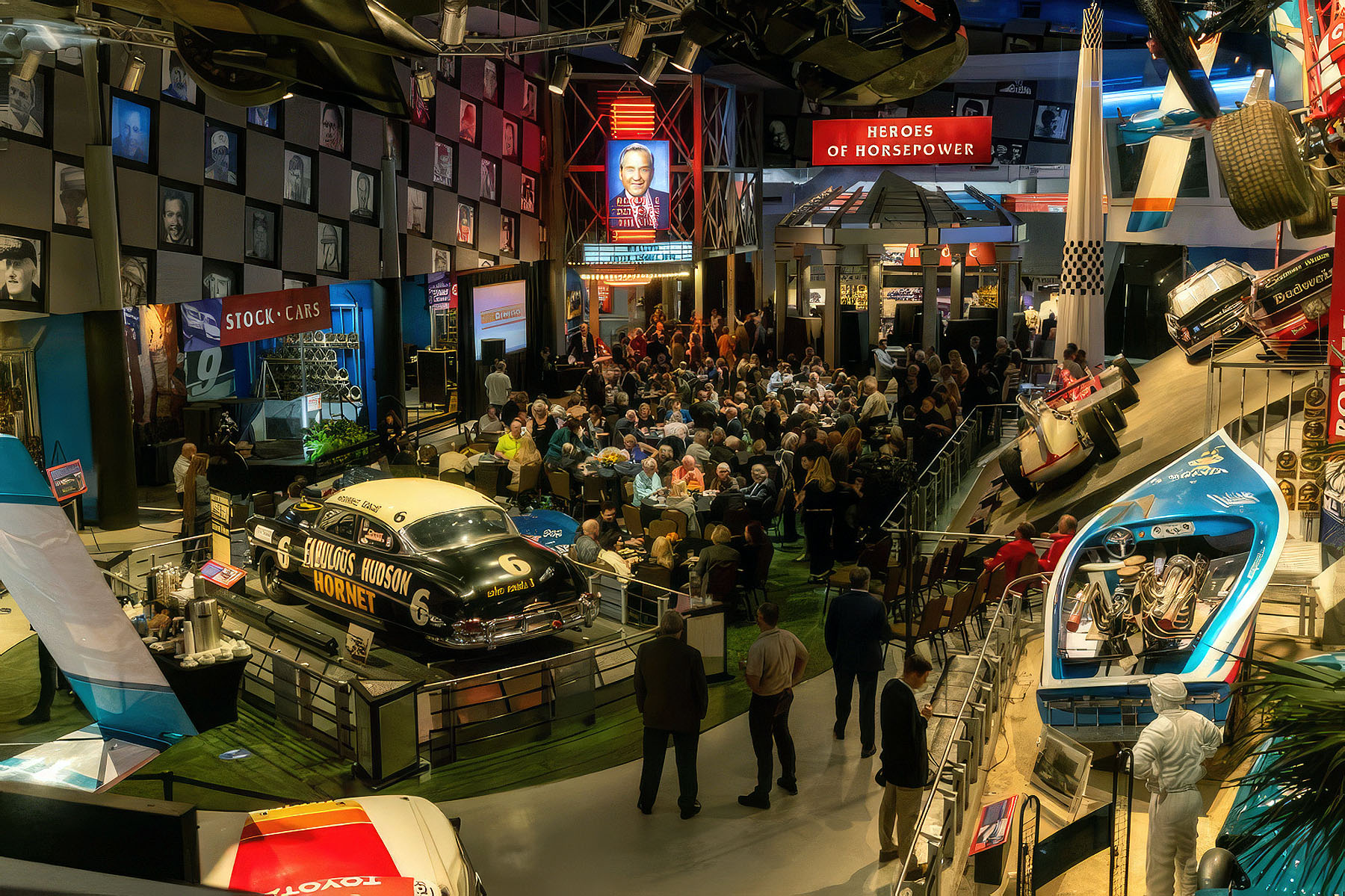 Heroes of Horsepower
The MSHFA Induction Ceremony presented by Toyota Racing will be preceded on Monday, March 6, by the traditional "Heroes of Horsepower" presented by Firestone reception and strolling dinner at the MSHFA Museum on the grounds of Daytona International Speedway.
The main daytime event is the annual Inductee Breakfast on Tuesday morning, March 7, that features the formal induction of each year's Historic inductees, which in 2023 includes Banks and Flock. The 2023 Induction Celebration will also see the continuation of featured daytime presentations and roundtable discussions Monday and Tuesday that were popular with guests and past and present inductees last year. The schedule will be announced in the coming weeks.
Tickets:
For more information, visit the MSHFA at www.mshf.com or contact Levy at (248) 895-1704 or glevy@mshf.com. For museum tickets call 1-800-PIT-SHOP.