As I laid the magazine back down on my desk, I looked across the room and had to laugh. I had just read an interesting news story in "AutoWeek" about the Corvette Grand Sports. The article described how most historians have believed for years that there were only five Grand Sports. However, in a recent interview with "AutoWeek," team owner John Mecom was sure that he purchased six cars from GM and not five. A photograph and the recollections of several Mecom employees pointed to the notion that Mecom did receive what would be the sixth car for the 1964 Nassau Speed Weeks but that, subsequent to the race, it went back to GM and was never seen again. This story even piqued the interest of current GM design chief Ed Welburn, who initiated his own search for what can now be considered the "Lost Grand Sport."
Eventually a retired GM employee was located, who was able to tell the sad tale of how he was ordered to take the sixth Grand Sport out to GM's Military Proving Grounds, fill the cockpit with gasoline- soaked tires and burn the car to the ground. He even went so far as to describe how the many aluminum components melted under the extreme heat. So while it seems now positive that there were, in fact, six Grand Sports built, it would appear that history has now officially closed a chapter on one of them. Or has it?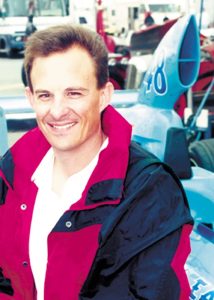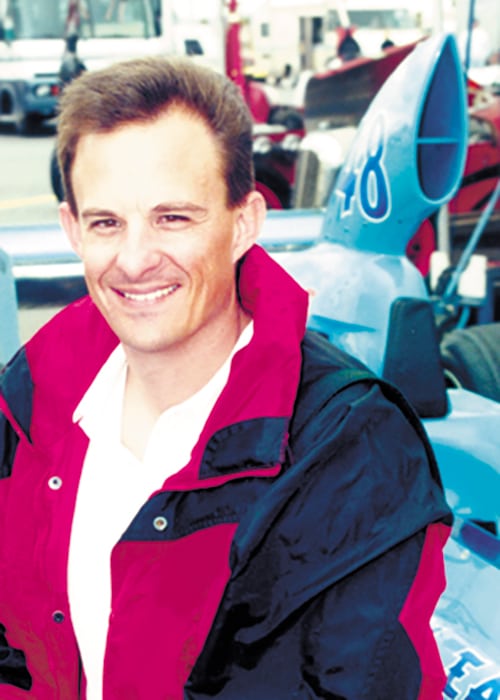 As I mentioned, I laid the magazine down after reading the story, and chuckled to myself. "How could the destruction of a rare Grand Sport be funny?" you ask. Well it's not, but after finishing the article my eye was caught by a piston and connecting rod sitting on the other side of my office and in many ways they gave me hope for the lost Grand Sport and other lost treasures like it.
About five years ago a friend of mine ventured to a Southern California scrap metal yard to pick up some surplus metal. Somewhere, in the back of the yard, in a giant heap of aluminum parts, he spotted a familiar shape—it looked like a big intake plenum. Upon further investigation he was somewhat shocked to find that this large pile of scrap that was just sitting around the yard was in fact a large pile of second-generation Toyota Indy car engines. As he dug through the rubble he unearthed complete blocks, heads, cams, pistons, connecting rods, intake systems…virtually every piece on the engine except wiring and peripherals—all of it in seemingly good condition. And it wasn't just one engine, but enough parts to build several engines! In the end, he bought enough pieces to essentially build two complete Toyota Indy car engines—all for the princely some of $2.00 per pound! Imagine buying millions of dollars of cutting-edge race technology for less money than a pair of new SU carburetors!
As a Christmas present that year, he gave me one of the pistons and connecting rods, which looked brand new (must have cost him all of $1.50, hmmm!). A few months later, I took the piston with me to that year's Long Beach Grand Prix, where I caught up with Dan Gurney, who was running his Toyota-powered Eagles. I stopped Dan in the pits, handed him my piston and asked him if he would sign it. He pondered it for a moment with a puzzled look on his face and asked, "What's this out of?" I responded that I was surprised he didn't recognize it as it was one of the pistons out of his race engine. Dan proceeded to roll the piston around in his hand for a moment and, before signing it, he looked at me and laughed, "Jesus, this thing's heavy, no wonder we're so slow!"
I later learned that so much secrecy surrounds these engine programs that not only had Dan never seen the insides of one of the motors that he was helping to develop, but that what I now held in my hand wasn't supposed to exist. Apparently, at the end of each season, all of the big engine manufacturers completely destroy all of their old engines and pieces so that their competitors can't get their hands on them and learn what technological inroads they've made. In Toyota's case, they had sent all of their engines to the scrap yard with the understanding that they were to be melted or crushed. However at some point along the way, somebody chose to cut a corner and just throw them on the scrap heap instead. What's the difference, right?
So as I hold my allegedly destroyed Indy car piston in my hand I chuckle and take solace in the fact that no matter what the experts might tell you about treasures lost—you never really know.