A Triumph TR2, raced in the 1955 24 Hours of Le Mans, far exceeded its pre-sale estimate for this past weekend's Silverstone Auction, when it sold for £258,750 ($332,677), setting a new sales record for a TR2.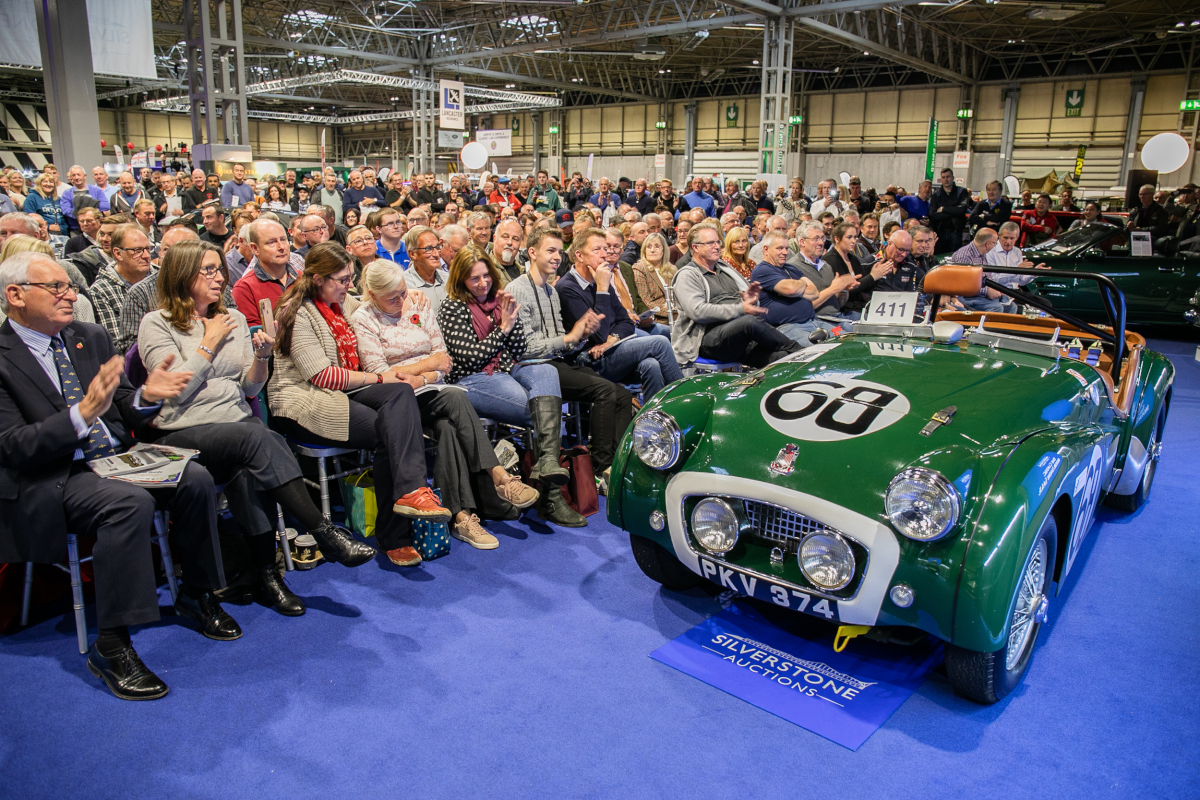 The Triumph TR2 was launched in 1952 and was soon in great demand becoming very successful in motorsport competition. Motorsport was a great way for manufacturers to promote their cars and in 1954 a TR2 was privately entered into the Le Mans 24 Hours race and finished a credible 15th.
This prompted Standard-Triumph Ltd to enter a works team in 1955, with three cars all in the British Racing Green colors with consecutive number plates PKV 374, PKV 375, PKV 376. The car sold this past weekend was one of these three works cars, PKV 374, driven by Leslie Brookes and Mortimer Morris-Goodall to 19th place in the 1955 Le Mans 24 Hours race and for a long time was the sole surviving works car.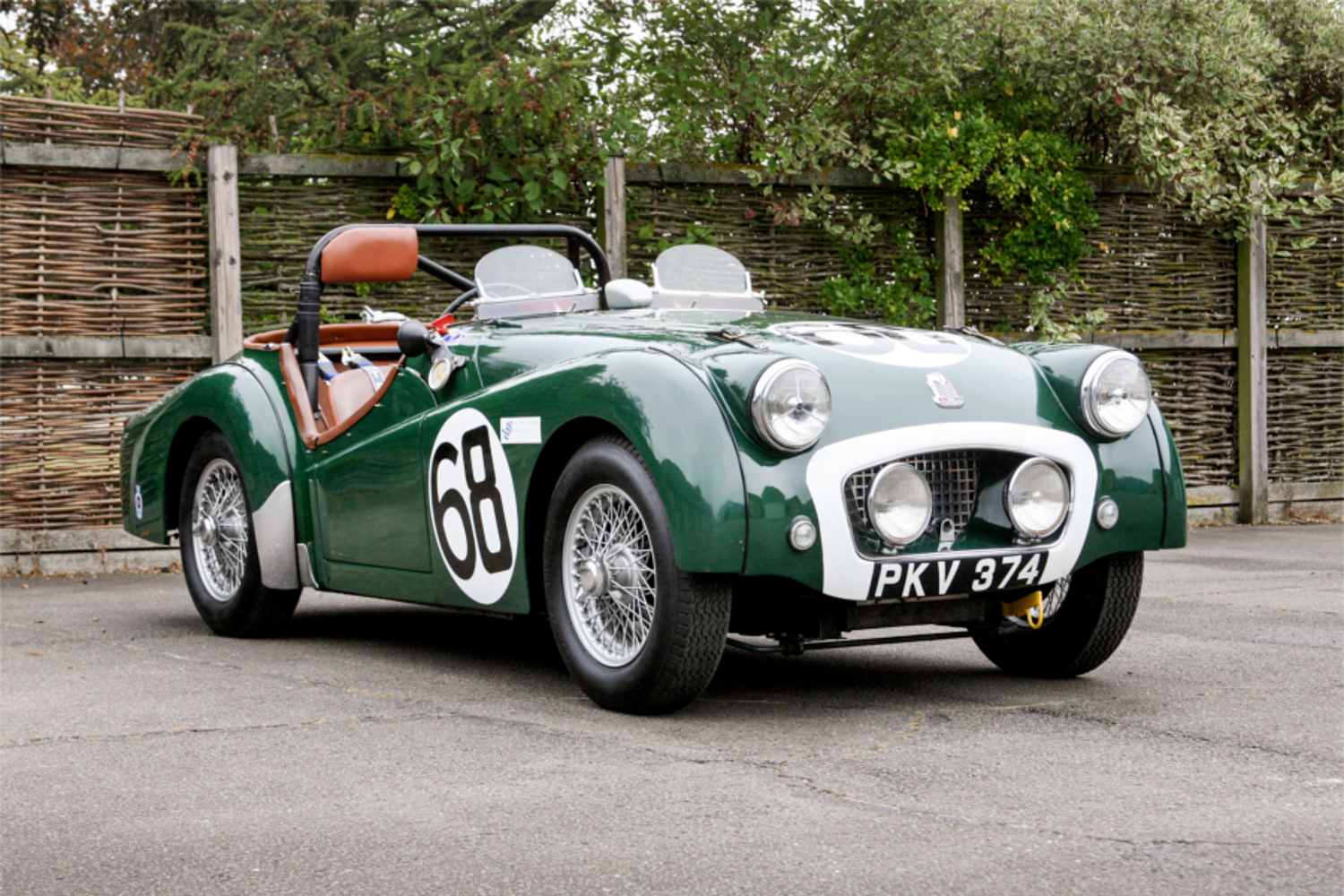 Estimated to sell at £100,000 to £140,000 and bought straight after the race by Prince Hussein of Jordan and now being sold after 47 years of ownership by the current vendor. Emotions were high as bidding reached the higher estimate and continued further upwards. The healthy bidding continued between the room and the phones with the phone becoming the winning bidder at £258,750 making this a world record for a Triumph TR2. A huge round of applause erupted around the room for what was a tremendous achievement and a testament to the car on offer.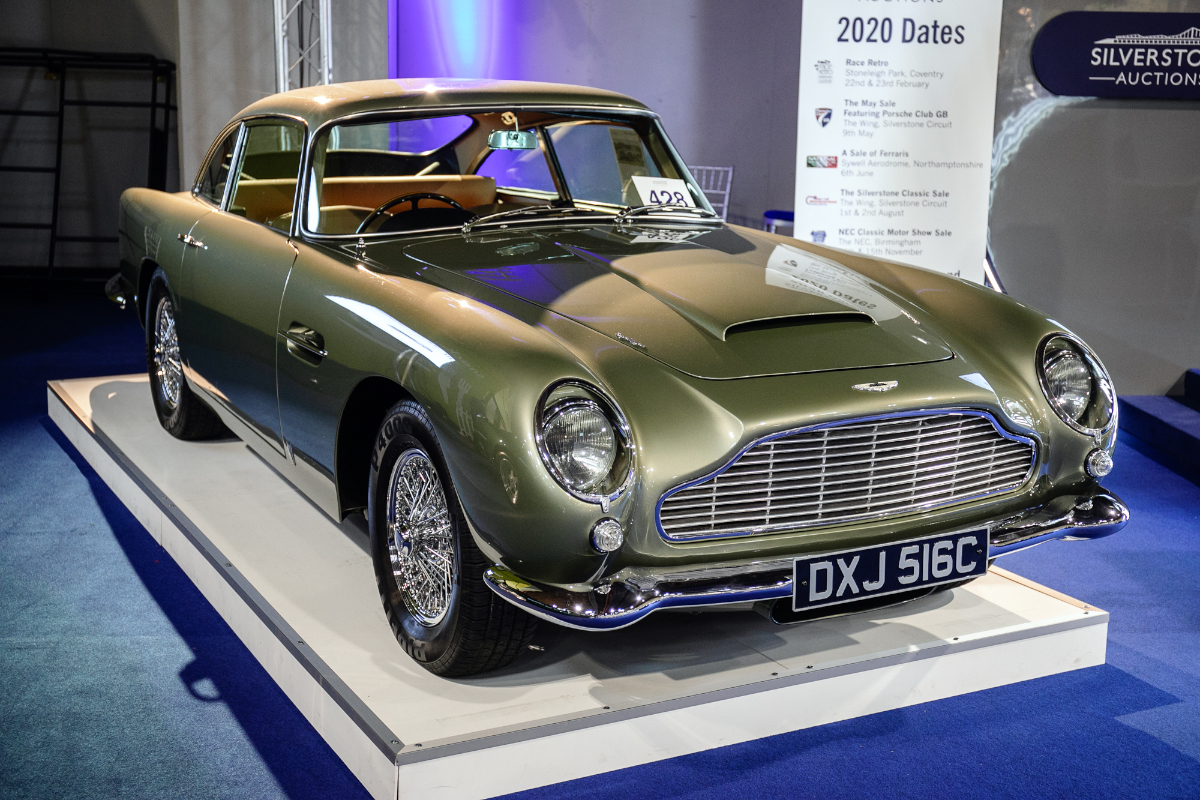 As the room settled down there was still more to come with the following two Aston Martins selling very well at £287,500 for Lot 421 the DB6 Mk1 Vantage and Lot 428 another stunning and exceptional DB5 selling for £618,750.
Nick Whale, Silverstone Auctions' Managing Director commented: "I am absolutely delighted with this weekend's sale. We had some terrific cars on offer and achieved some incredible prices. To set a world record is a wonderful achievement with the TR2 ex-works Le Mans car. I am so pleased for the family and to see the emotion throughout the room was a moving experience."
For more on the sale visit www.silverstoneauctions.com/