Automobili Lamborghini hosted its 60th Anniversary Lamborghini Day at Suzuka Circuit on February 23 to commemorate the brand's 60th year. Over 280 Lamborghinis, including both current and classic cars and limited-edition models gathered at the Japanese circuit. The event kicked off with a parade run around the track where more than 250 Lamborghinis participated from throughout the company's history, from the Miura to the Countach LPI 800-4. This parade run was recognized by Guinness World Records as the "Largest parade of Lamborghini cars", a record for the most Lamborghinis driven at one time (251 cars).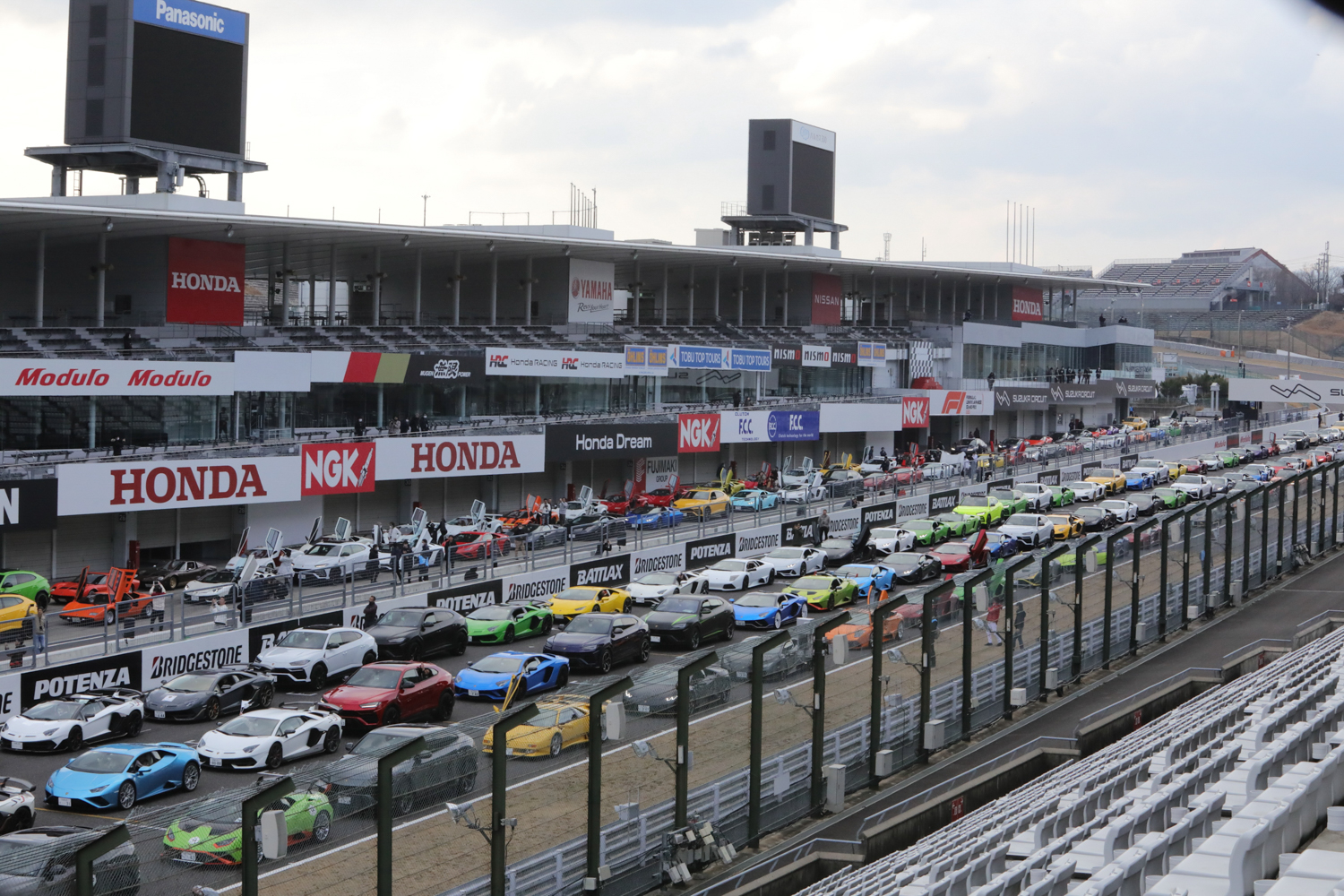 Stephan Winkelmann, Chairman and CEO, Automobili Lamborghini, said "This year marks the 60th anniversary since Lamborghini was founded in 1963. The fact that so many Lamborghinis, from current models to classic cars, gathered at the internationally renowned Suzuka Circuit is proof that our brand has touched the emotions of many people here in Japan over its long history and is still so valued today. It is also an immense pleasure to witness this special moment of receiving a Guinness World Record during an important year such as this."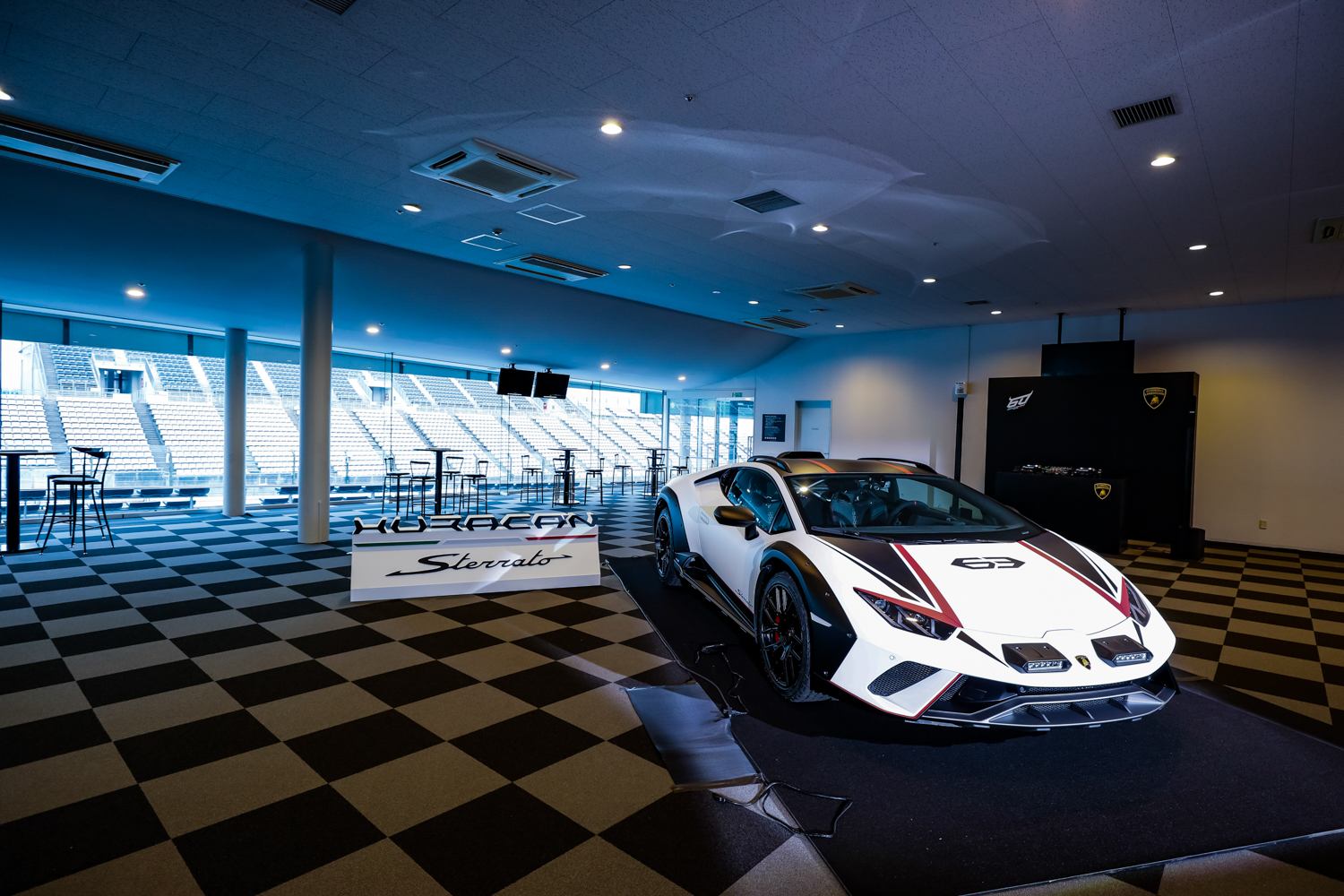 The 60th Anniversary Lamborghini Day honored the company's long history with a display of past Lamborghinis such as the 350 GT, the Islero and the Countach, which were all restored by the brand's Polo Storico Department. Finally, yet importantly, this event was the stage for the Japanese market debut of the Huracán Sterrato, which was originally unveiled at Art Basel Miami Beach in November 2022.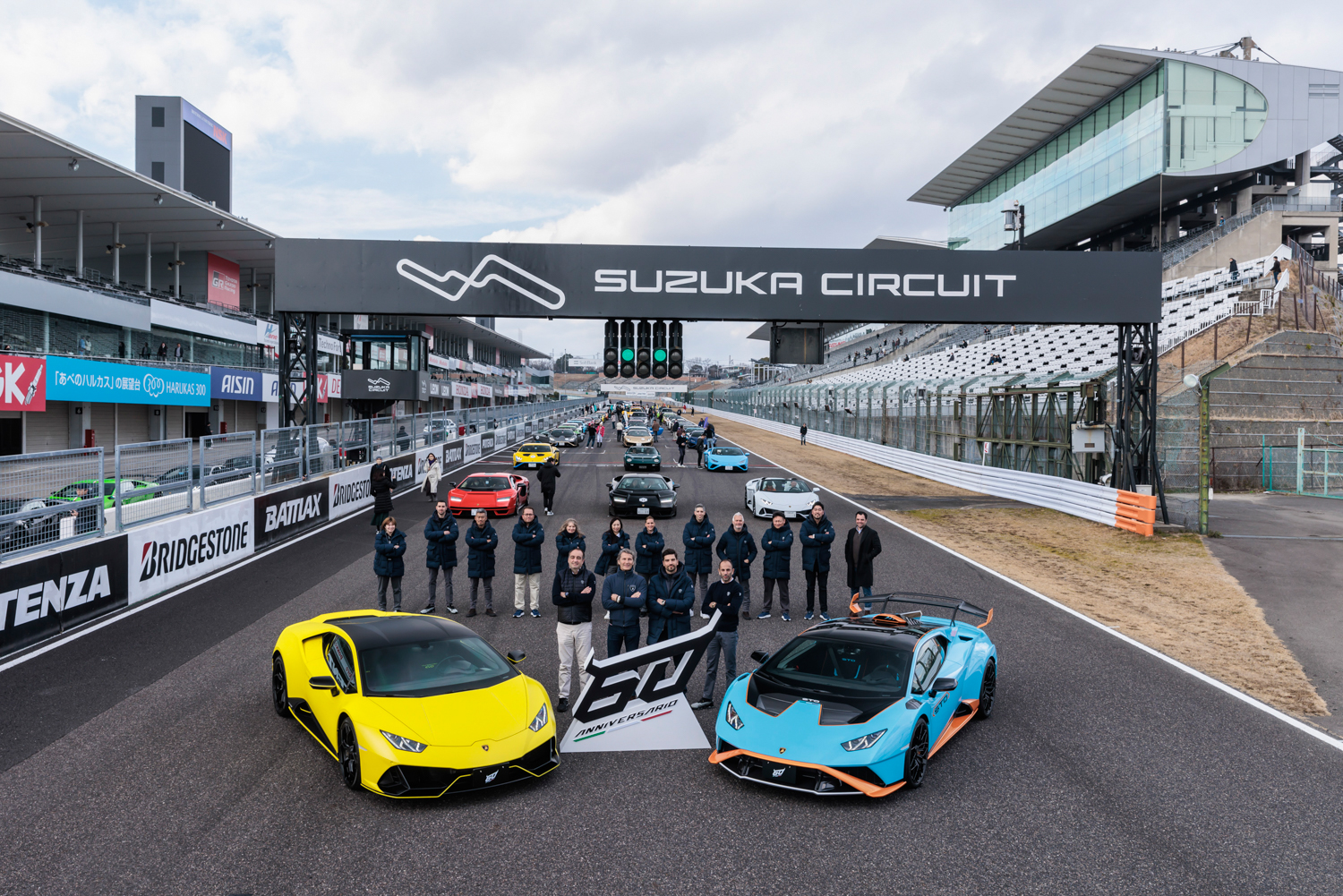 As part of Lamborghini's 60th Anniversary celebrations, this year's "Lamborghini GIRO Japan 2023" began with a parade on the Suzuka Circuit racetrack and then headed to Japan's most famous tourist spots, giving participants the chance to simultaneously enjoy the beauty of the country and the inimitable feeling of driving a Lamborghini. In fact, from February 23 to 25, 50 Lamborghinis passed through the historic areas of Kyoto and Nara in an exciting tour.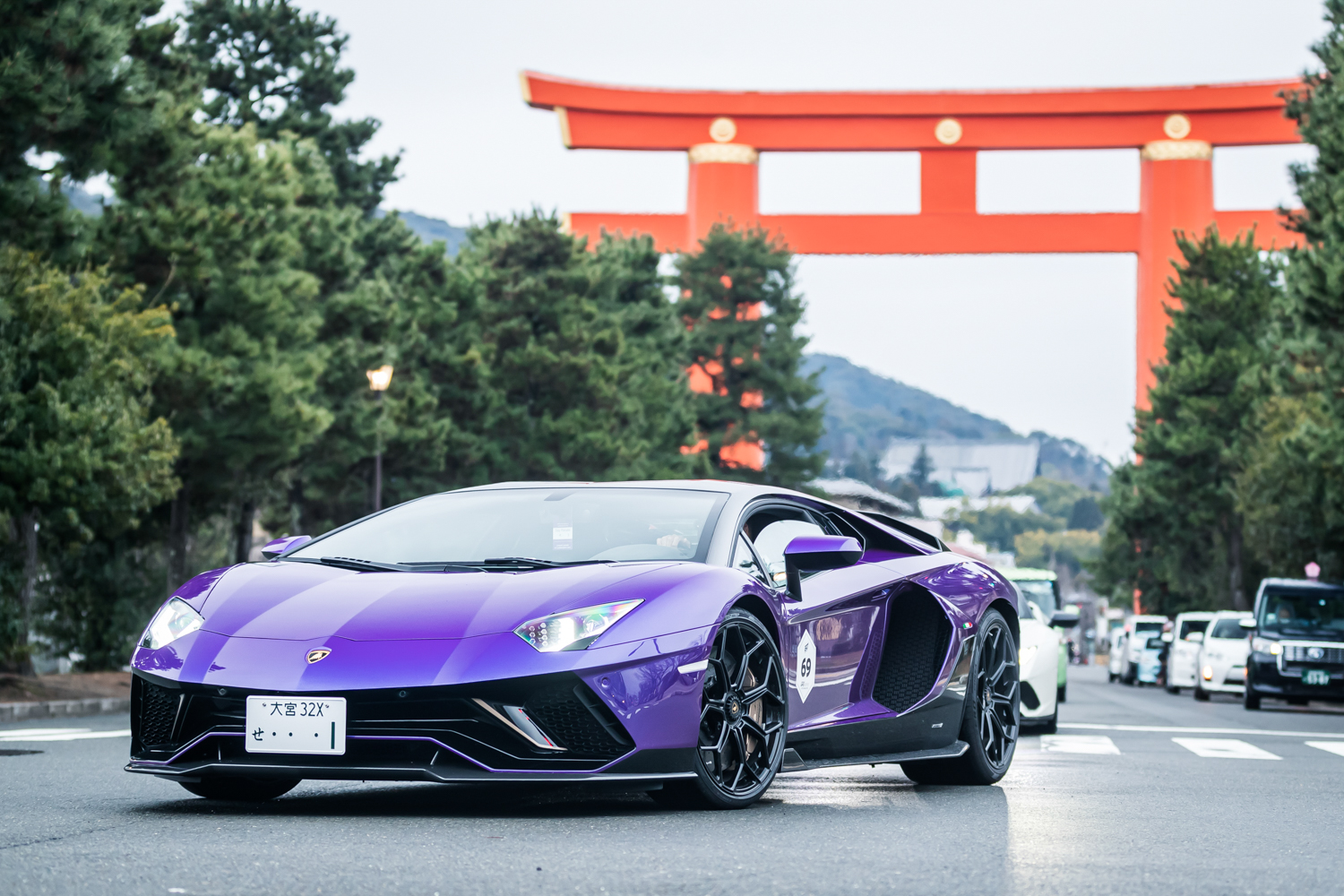 On Friday 24, the second day of the dynamic tour, participants headed towards Kyoto making their way to Lake Biwa, the largest freshwater lake in Japan. The GIRO proceeded to the Kyoto Heian Shrine, built in 1895 on the occasion of the 1100th anniversary of the capital's foundation in Kyoto, dedicated to the spirits of the first and last emperors who reigned from the city.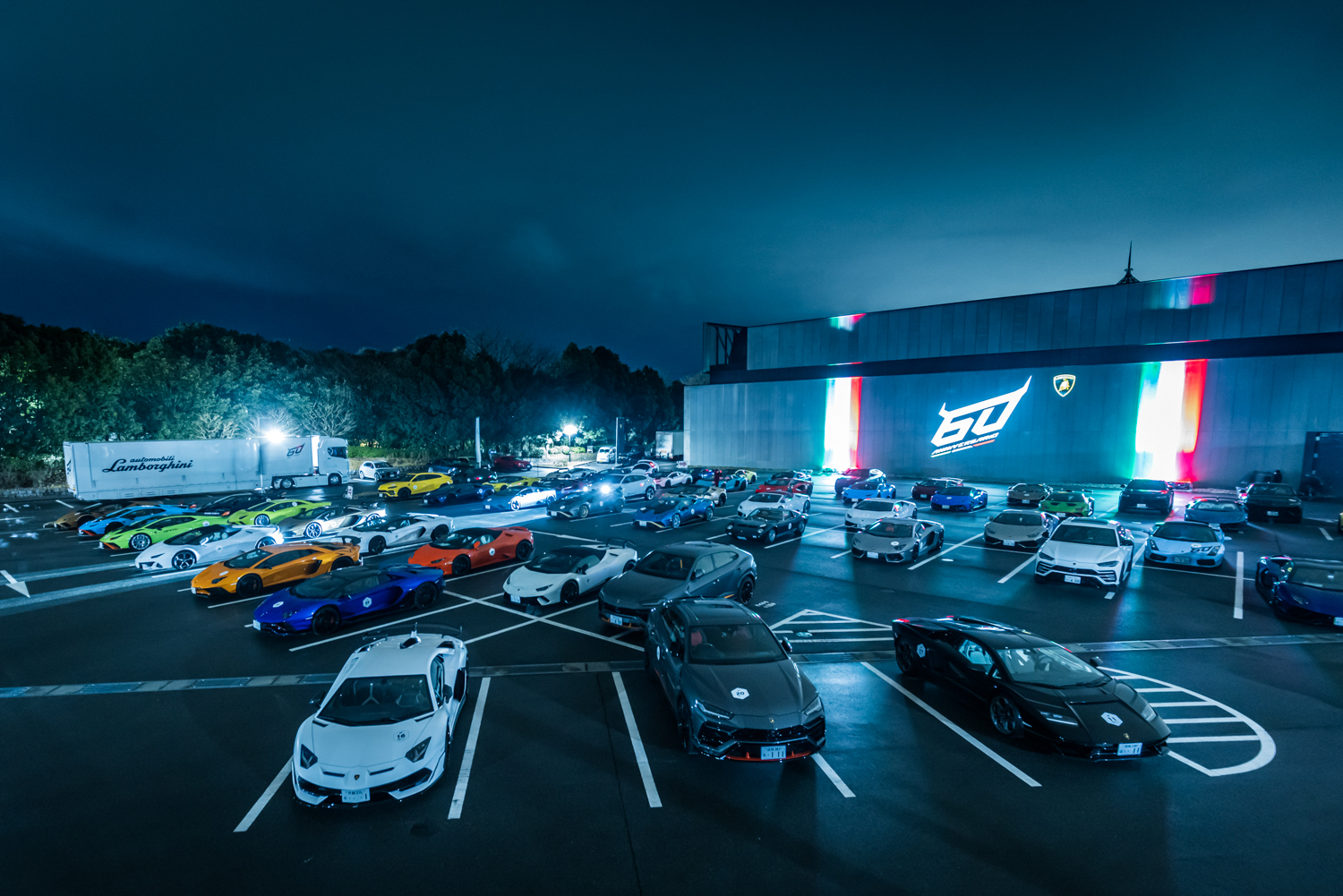 The Gala dinner, held at Kyoto International Conference Center, was the scene of 60th Anniversary celebrations where, during the event, the "Lamborghini Huracán STO Time Chaser_111100" – a one-of-a-kind work of art created in an avant-garde collaboration between IKEUCHI – was displayed.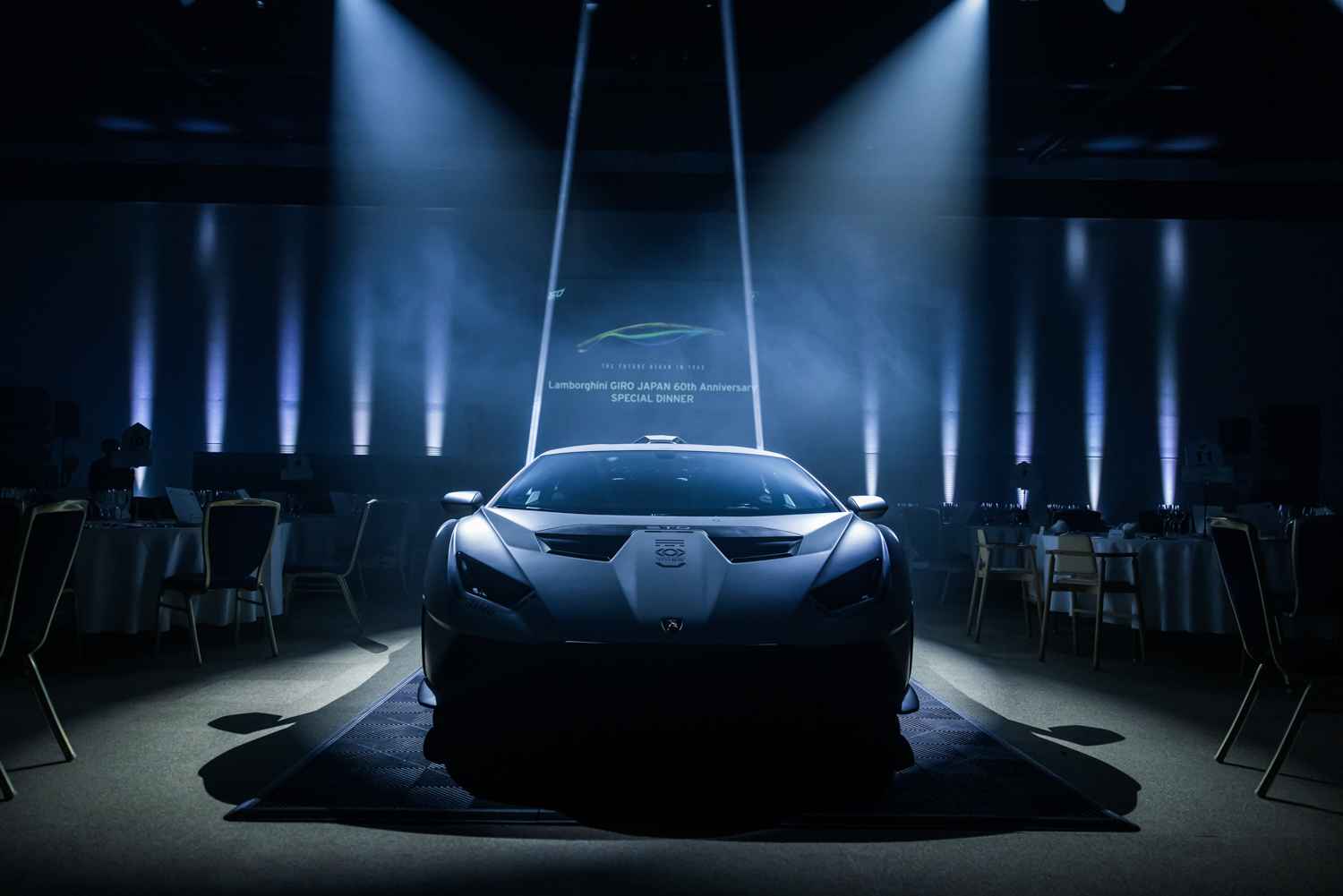 On the final day the group drove through the historical sites of Kyoto and Nara towards to Nara National Museum, an art museum established in 1889, which primarily displays Japanese Buddhist art. To conclude the GIRO Japan 2023, participants enjoyed a farewell party at the Nara Prefectural Convention Center.
Davide Sfrecola, Head of Japan, Automobili Lamborghini, said "This was a remarkable event. We've been able to tour through the most ancient streets in Japan and celebrate the brand's history together with owners. 2023 is our anniversary year in which we will further connect Lamborghini's roots to the future. We are committed to creating these exciting opportunities for owners to experience the pleasure and enjoyment of being aboard a Lamborghini while discovering the wonders of this country."