It's the same with the assassination of President John F. Kennedy and the horrors of 9/11—I know exactly where I was, and what I was doing, on April 7, 1968, when Jim Clark, who we all thought to be invulnerable, was killed while driving a Lotus 48 in a minor F2 race at Hockenheim.
I was enjoying a late lunch with friends at our home in Folkestone, England. When the news came through I, like the rest of the world, was stunned. My appetite evaporated. Our happy lunch party turned into numbed silence. There was no point in continuing so, with a few somber farewells, our friends drove back to London. Our day, and our lives, had been momentarily shattered by the loss of this unassuming, quietly spoken, hyper-talented Scot. A man who had won the 1963 and 1965 Formula One World Championships, proved unbeatable in 25 championship Grands Prix, won another 19 non-title GPs, the Indianapolis 500 and 3 Tasman Cups.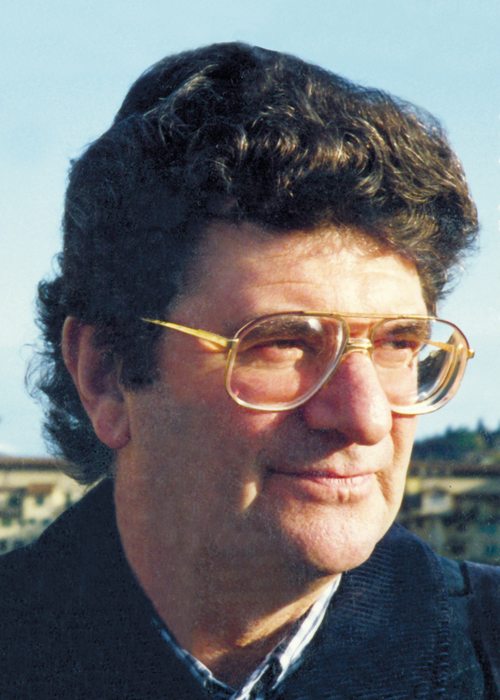 Clark made his mark, with his usual style Down Under, when he and his F1 mates used to escape the snow and ice of Europe's winter to do the Tasman Cup series. He won the series, organized jointly by the Australian and New Zealand motorsport authorities, in 1965, 1967 and 1968, a record never bettered, although it was equalled in the '70s by New Zealander Graham McRae.
Clark won Levin, Wigram, Teretonga Park and Warwick Farm for Colin Chapman in 1965 at the wheel of a Lotus 32B-Climax, though he could only manage the Australian Grand Prix at Warwick Farm in 1966. But he was king of the series again in 1967 with wins at Levin, Wigram and Teretonga Park again, plus Lakeside. Another four victories snared Clark his third Tasman Cup in 1968, just over a month before his tragic death, with fine victories in the legendary Lotus 49 T-Ford Cosworth DFV at Wigram, Surfers Paradise, Warwick Farm and the Australian GP at Sandown. A long way from the club rallies and driving tests in which this Scottish farmer from Chirnside near Duns drove his 1956 Sunbeam Talbot 90 sedan.
Through his friend Ian Scott-Watson, in 1958 Jim moved up from the Sunbeam to a Porsche 356, a D-Type Jaguar and then a Lotus Elite. He entered the car for the Boxing Day sports fest at Brands Hatch and that is where Jim Clark the farmer, started to turn into Jim Clark the racing driver…and farmer. At Brands, he fought his way to the front of a pack that included Lotus-owner Colin Chapman, who was no slouch at the wheel. But the ultra-fast Scot hit a back marker and dropped out of the race, which Chapman won. Colin could not get the quick, quiet Scot out of his mind and invited Jim to join the 1960 Lotus Formula Junior team, which offered the newcomer little resistance and a lot of fun. Clark did so well that Chapman then asked him to have a go at that year's Dutch Grand Prix at Zandvoort in a Lotus 18, which he retired from with a seized engine while lying 4th.
After feeling his way in motor racing's top formula in 1961, Jim hit the 1962 Grand Prix season in the V-8-engined Lotus 24 like a whirlwind and won the GPs of Belgium, Great Britain and the United States at the Glen to end up 2nd to new World-Champion Graham Hill. It could even have been Jim's title and not Graham's, if Clark's car had not sprung an engine oil leak during the South African GP. The Scot was forced out after leading for 61 of the 82 laps, having taken pole position and set the race's fastest lap.
Seven Grands Prix fell to Clark and his Lotus 25-Climax in 1963: the Belgian, Dutch, French, British, Italian, Mexican and South African in a triumphant season. He just about doubled the points of his nearest rivals Richie Ginther and Graham Hill, who finished equally in 2nd, to take the world championship with panache. In 1964, Chapman's golden touch was not so golden. Clark began the season in fighting form with wins in Holland, Belgium and Britain, but his Lotus came unstuck during the second half of the season and was hampered by reliability problems. Men like Graham Hill, Dan Gurney, John Surtees and Lorenzo Bandini were stealing his thunder—and his title. John Surtees became 1964 F1 World Champion in the Ferrari Dino 156, the only man to win world titles on two wheels and four.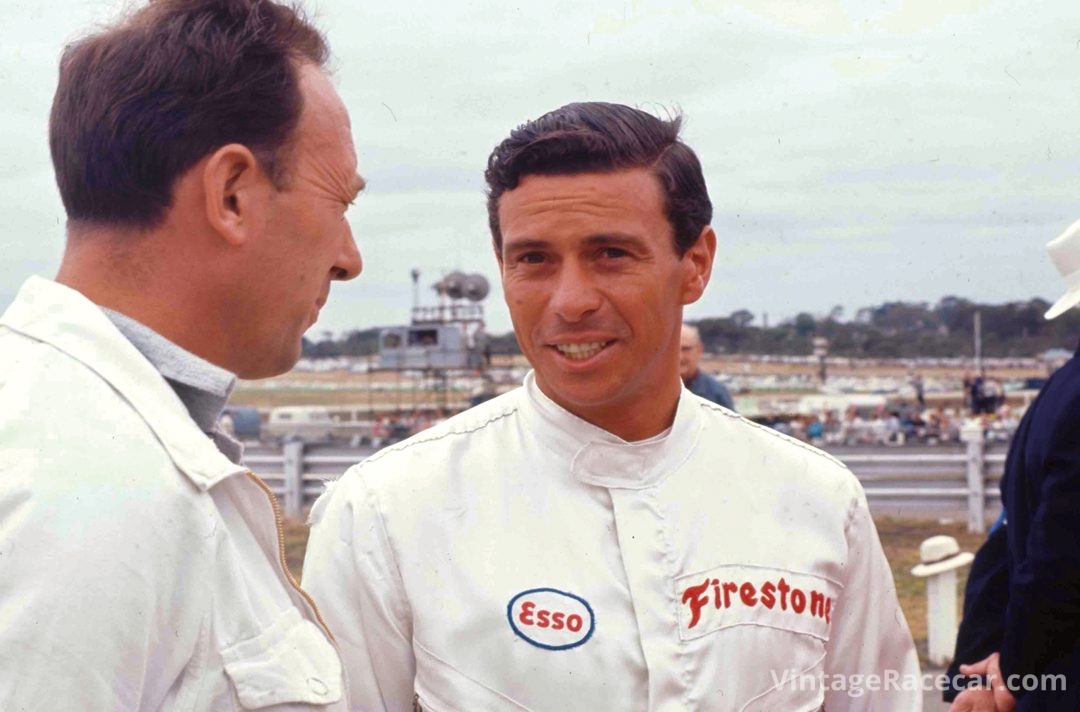 Clark's other world championship year was 1965, when he blazed a path through the opposition to win the Grands Prix of South Africa, Belgium, France, Britain, Holland and Germany in the Lotus 33, after which Coventry Climax withdrew from F1 as 1966 ushered in the 3-liter formula. That left Lotus—and a number of other teams—scratching around for new engines. Chapman soldiered on with the Climax at first, but then he did a deal with BRM to use their hugely complicated H16 3-liter motor, which was really two 1.5-liter V-8s put together. Amazing talent that he was, Jim coerced the BRM-engined Lotus 34 to the top of the pile to win the U.S. GP at Watkins Glen, trailed home by three Cooper Maseratis in 2nd, 3rd and 4th places, driven by Jochen Rindt, John Surtees and Jo Siffert.
Ford famously came to Lotus's rescue for 1967. The two signed an exclusive deal to use Cosworth's new Ford-financed DFV engine, which was to become the most successful F1 power unit ever. Clark just blew away the opposition when he gave the DFV motor its debut in the fabled Lotus 49 at the 1967 Grand Prix of Holland, which he won from reigning world champion Jack Brabham. The Clark-Lotus-Ford Cosworth DFV combination would go on to win the British, U.S. and Mexican GPs, but that only got Jim to 3rd place in the championship, which was won by Denny Hulme in one of his boss's BT24-Repcos, with Black Jack 2nd.
Jim gave notice that he was spoiling for another fight for the F1 world title on New Year's Day 1968, when he won the South African Grand Prix to beat Juan Manuel Fangio's record of 24 world championship GP victories. But the title would never again be his. His crash at the Deutschland Trophae European F2 Championship race at Hockenheim on April 7 saw to that.