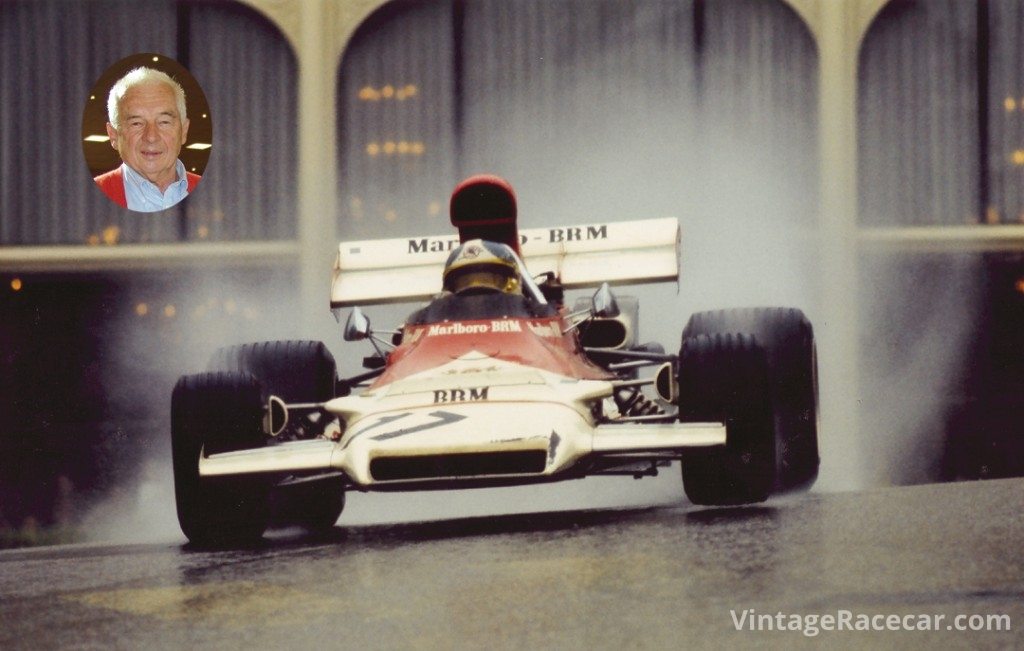 Jean-Pierre Beltoise has passed away at the age of 77 following a series of strokes at his vacation home in Senegal. Parisian-born Beltoise started racing on motorbikes, winning several national championships, but in his first foray into four-wheel racing had a big crash at Reims that permanently damaged his left arm, an injury that plagued him throughout his driving career.
Progressing up the ladder from Formula Three he won the prestigious Monaco race in 1966, then moved to Formula Two. In 1967, he attempted to make his Grand Prix debut driving a Matra MS7 at Monaco, but didn't qualify. At both Watkins Glen and Mexico, he finished a credible 7th. Away from F1 he won the European F2 Championship for Matra in 1968.
For the next four seasons Beltoise campaigned for the Matra F1 team, in 1969 teaming with Jackie Stewart under the stewardship of Ken Tyrrell. Stewart finished as World Champion with Beltoise a well-deserved 5th in the championship. When Ken Tyrrell left the French team, Beltoise remained to develop the Matra V12 engine and the MS120 chassis. Although 1971 started well with a 4th-place finish at Kyalami, it soon turned bad. He was blamed by authorities for his involvement in Ignazio Giunti's fatal crash at the Buenos Aires 1000K sports car race after Giunti's Ferrari hit Beltoise's stricken Matra, which he was pushing after running out of fuel.
Chris Amon had been signed by Matra, so Beltoise left and joined Marlboro BRM for 1972. Racing became fun again, and his magnificent win at Monaco was both a standout triumph for him and the 17th and last Grand Prix victory for BRM. When I asked him about that race he said, "Many Formula One Grand Prix fans will remember me for winning at the rain-drenched 1972 Monaco Grand Prix, driving a BRM. Most think this was by far my most difficult win, but no. It was Jochen Rindt who told me it is sometimes far easier to win than to get 8th or 9th place. In fact, I remember racing at a rain-soaked Zandvoort; it was the 1971 Dutch GP. There was a distinct difference in performance with those who ran on the chunky Firestone tires and the rest of us on the Goodyear tires. I was battling for 9th position with Graham Hill. The first eight places were taken by drivers on Firestone tires, and many of the rest of us from 9th onward were on the Goodyears. The Firestones were better suited to the atmospheric conditions of the race."
Unfortunately for Beltoise, BRM was on the road to oblivion, apart from two good results from the non-championship races as he finished 2nd in the International Trophy at Silverstone, then won the John Player Victory race at Brands Hatch. He continued to race sportscars for Matra where, in 1974, teamed with Jean-Pierre Jarier, he won at Nürburgring, Watkins Glen, Paul Ricard and Brands Hatch.
The end of the 1974 season was a watershed moment for Beltoise. There were no seats left in F1, and Matra had pulled the plug on endurance racing. French touring cars offered him many successful driving seasons, and he became champion in 1976 and '77. This gave way to him watching the racing exploits of his two sons, Julien and Anthony, as they attempted to emulate their father's journey to the world of Grand Prix racing. Vintage Racecar offers sincere condolences to both family and friends.