My forty-third stained-glass window turned out to be a very special piece of art. It was commissioned by Jan and Larry Pfitzenmaier of Sonoita, Arizona. Jan and Larry own and race the number 16 "Simonize" Watson roadster, driven to 2nd place in the 1959 Indy 500 by Jim Rathmann.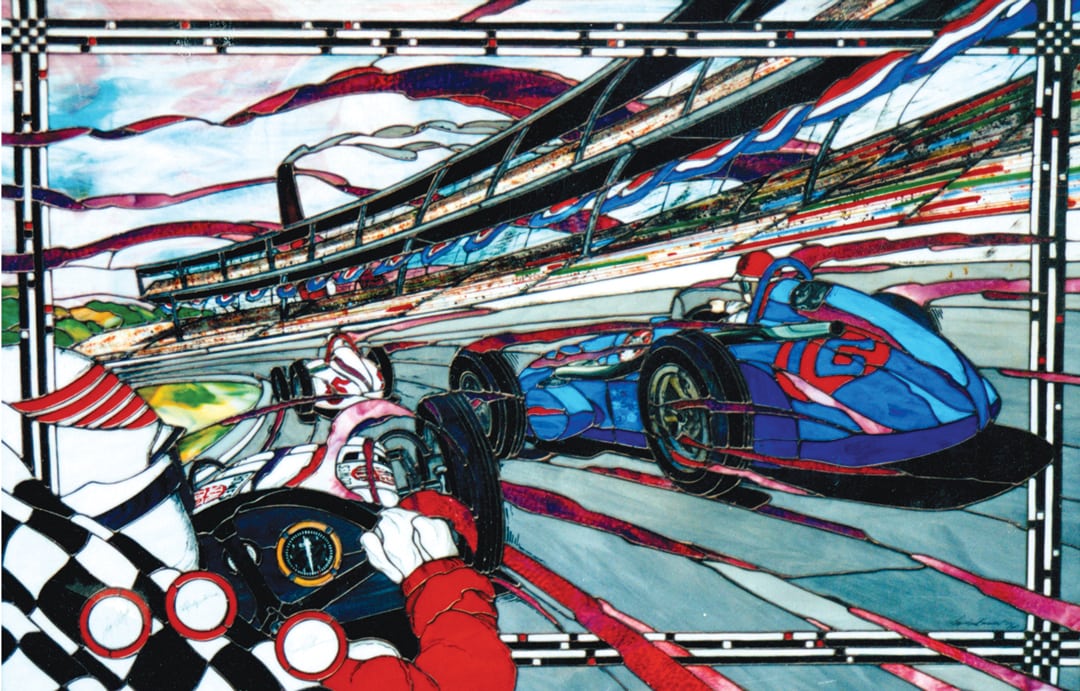 When viewing this window, you're looking over Johnny Boyd's shoulder with Rodger Ward up front and Rathmann on the outside entering the first turn at Indy in 1959. Each driver was gracious enough to sign a piece of glass with glass paint. These pieces were then fired in my kiln at 1,260 degrees and incorporated into the lower left corner of the window.
Sadly, Johnny Boyd passed away shortly after signing this piece in 2003. Over the years, Johnny had provided me with a great amount of assistance and information regarding the historical aspects of my windows. He was very supportive of my art and his friendship and advice will be greatly missed.
To custom stained glass commissions, contact:
Stephen Bonesteel
Phone: (559) 299-5518
Fax: (559) 325-8277
Email: janstevefox@sbcglobal.net
Website: www.stephenbonesteel.com