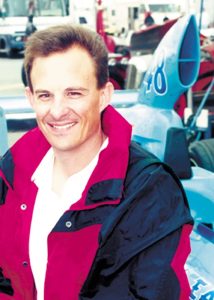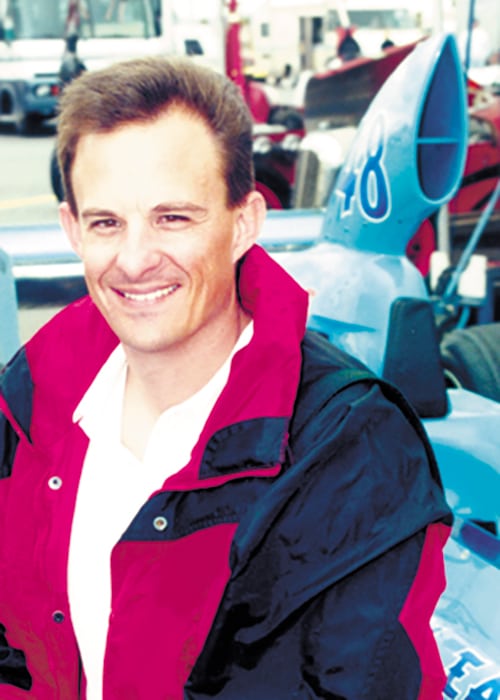 As you've hopefully noticed over the past couple of years, we've been bringing you quite a bit of content from the "Land Down Under." I've always known that Australia is one of the most underrated automotive cultures in the world, but I really didn't realize how much so, until I finally got to see it with my own eyes.
With our fast-growing following and increased presence in "Oz," I figured it was finally time that I make the 14-hour plane ride to check it out for myself. I've heard such great things, over the years, about the historic racing scene there during our winter months that I was really excited when our South Pacific Editor, Patrick Quinn, invited me to come down. To say the entire trip bowled me over would be an understatement. Suffice it to say that Australians are, without a doubt, the warmest, most generous people I've ever had the pleasure of visiting. Literally, everywhere we went—regardless of whether it was a car-related event or not—everyone seemed to go out of their way to be friendly and look after us. And as for the cars, after two weeks and nearly 3,000 kilometers of driving from track to track and collection to collection, I can safely say that the Australian classic car and historic racing scene is as large and as active as anywhere else on the planet. The Australians are mad, crazy about their cars and seem to relish every opportunity to get out and play with them. I could do a whole issue on our adventures down there, but there were a couple of driving episodes that I think speak volumes about the Australian scene.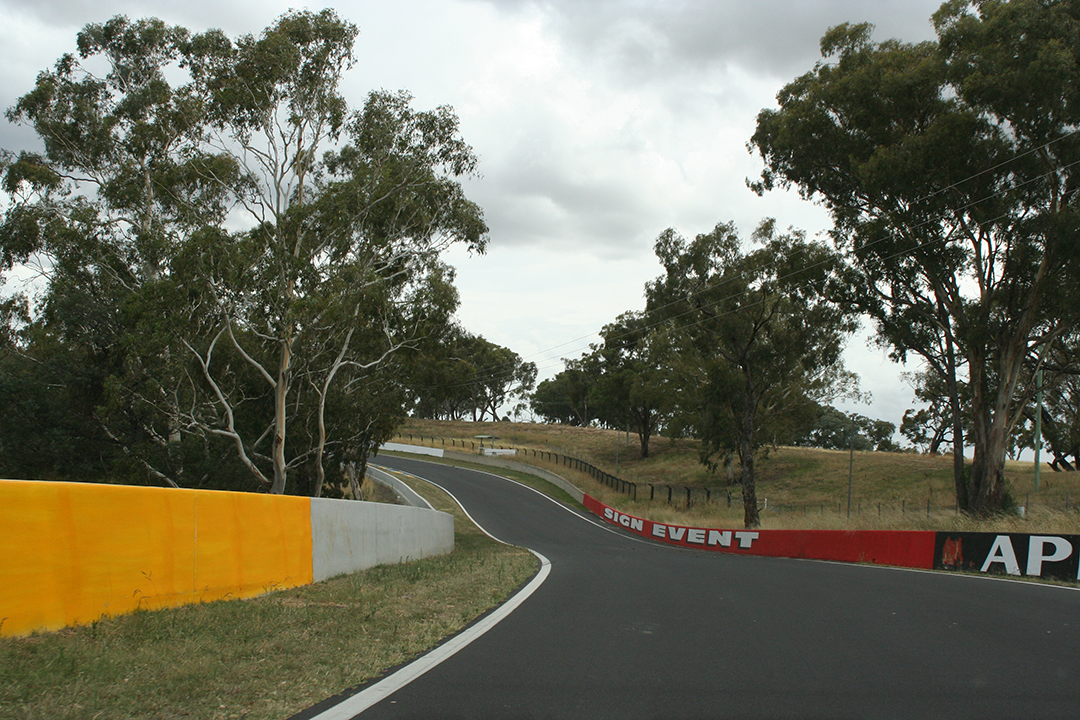 On one occasion, we took a drive up to one of Australia's most historic race circuits—Bathurst. The Bathurst track is one of the most amazing I've ever driven on. It twists and turns its way up the side of a mountain (Mt. Panorama), across the top and then makes a scary-fast descent all the way back down to the valley floor. This is definitely a driver's track, with a stunning view from the top, assuming that you have the nerve to take your eyes off the road at speed! One of the many incredible things about Bathurst is that it is, in essence, a purpose-built race circuit that doubles as a public road, therefore it is open to the public—for free, no less!—24 hours a day, almost every day of the year. As you can imagine, our European Editor Ed McDonough and I nearly wore out our Alfa Romeo press-car logging lap after lap, chasing an imaginary Peter Brock in his Holden around the course! Our host, Patrick, warned us about the local constabulary taking a dim view of punters putting in hot laps. However, we never saw a police car all day, which emboldened us into thinking that Australia is perhaps the greatest driver's country this side of Italy. However, I soon learned what it is to be a naïve tourist.
Since part of our trip was to visit the Phillip Island Historic races, outside of Melbourne, we elected to drive the 900 km from Sydney to Phillip Island to see more of the country. So, ensconced in our new Alfa Romeo GT we took to the large Hulme Highway that connects the two cities. Now, since the Hulme Highway is a four-lane major interstate, running through rural countryside, I soon came to the professional conclusion that the 100 km (60 mph) speed limit seemed artificially slow—kangaroos and wombat road kill being the only real hazards on this road. As such, I drove along at what felt like a leisurely 140 km for several hours until I spotted a police car going the other direction. At the time, I didn't think anything of it, since he was traveling the other direction and the two sides of the freeway were separated by about 40 yards of occasionally dense bush. However, ten minutes later, I looked in my rearview mirror to see said police car, screaming up my side of the road, lights ablaze. "Oh, shit," I said to my traveling companions, "I'm done!"
The officer strolled up to my window and, first thing, asked me to breathe into his hand-held breathalizer—at 11:00 in the morning! Apparently, in Australia, breathalizer tests are administered during all traffic stops, regardless of the reason for the stop. After passing the test, the officer informed me that—from the opposite direction and through the trees!—he had first clocked me at 145 km/hr, then 130 when I first saw him and 115 after he passed me! I, of course, handed over my California driver's license and played the role of the dumb American, "Speed limit? I didn't know there was a speed limit!" Being unimpressed with my apparent ignorance he went back to his patrol car to consult with base. After quite some time Patrick remarked, "It's not like them to be gone so long." After about another five or so minutes of nail biting, the officer sidled back up to my window.
"Sir, by rights I need to write you a speeding ticket for $300." Long pause, while the officer glances back down the road for dramatic effect. Crap! He's going to haul me in, or confiscate the car! The officer looks back in the window and continues, "But as we can't seem to be able to figure out what to do with you since you have a foreign license and a borrowed company car, I'm going to let you off with a warning…but you better slow down while driving in the state of New South Wales, mate." To which, he turned with a disgusted look on his face and walked away.
As I was saying, fantastic place, warm people…just don't break any traffic laws!