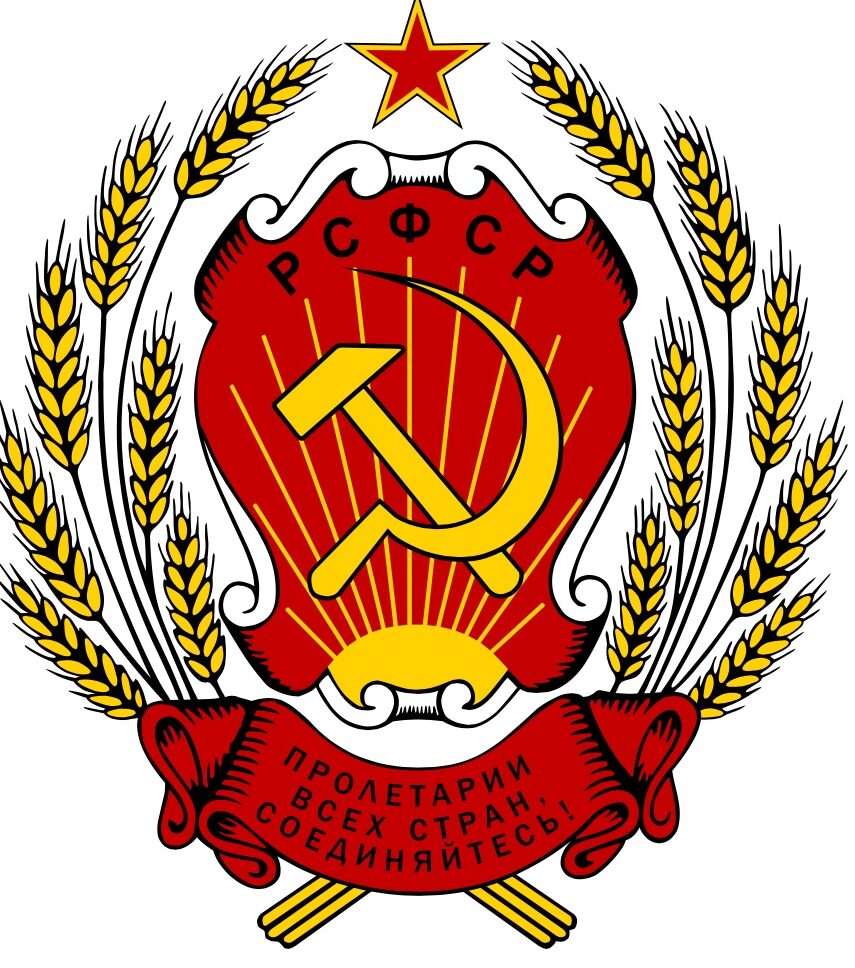 With a shiver of trepidation, I slip behind the wheel of the museum's grand 1936 Packard phaeton Standard Eight parade car. I'm nervous because its original owner would have had me shot— if I were lucky —for getting anywhere near it. You see, Ioseb Besarionis dzе Jughashvili, more commonly known as Joseph Stalin —despotic ruler of the Soviet Union in the 1930s —was not an easy-going guy.
This particular Packard was purchased by Stalin's regime along with nine others, and was exported to Russia by the United States government for Uncle Joe's use. As the story goes, many years later in 1990 it was shipped to Germany for restoration. And then three years after that it was shipped to a fellow named John Scales in Dalla,s Texas, an American professional restorer, for further work. His efforts took two years to bring the car to the near show winning condition it is in now.
One thing led to another after that, and the car was finally put up for auction. It was then purchased by the Automobile Driving Museum, along with a 1937 12-cylinder model. It has been part of the museum's collection, along with several other classic Packards since that time. Now the car is used by the museum for Sunday drives, and has also appeared in the 2004 and the 2013 Rose Parades.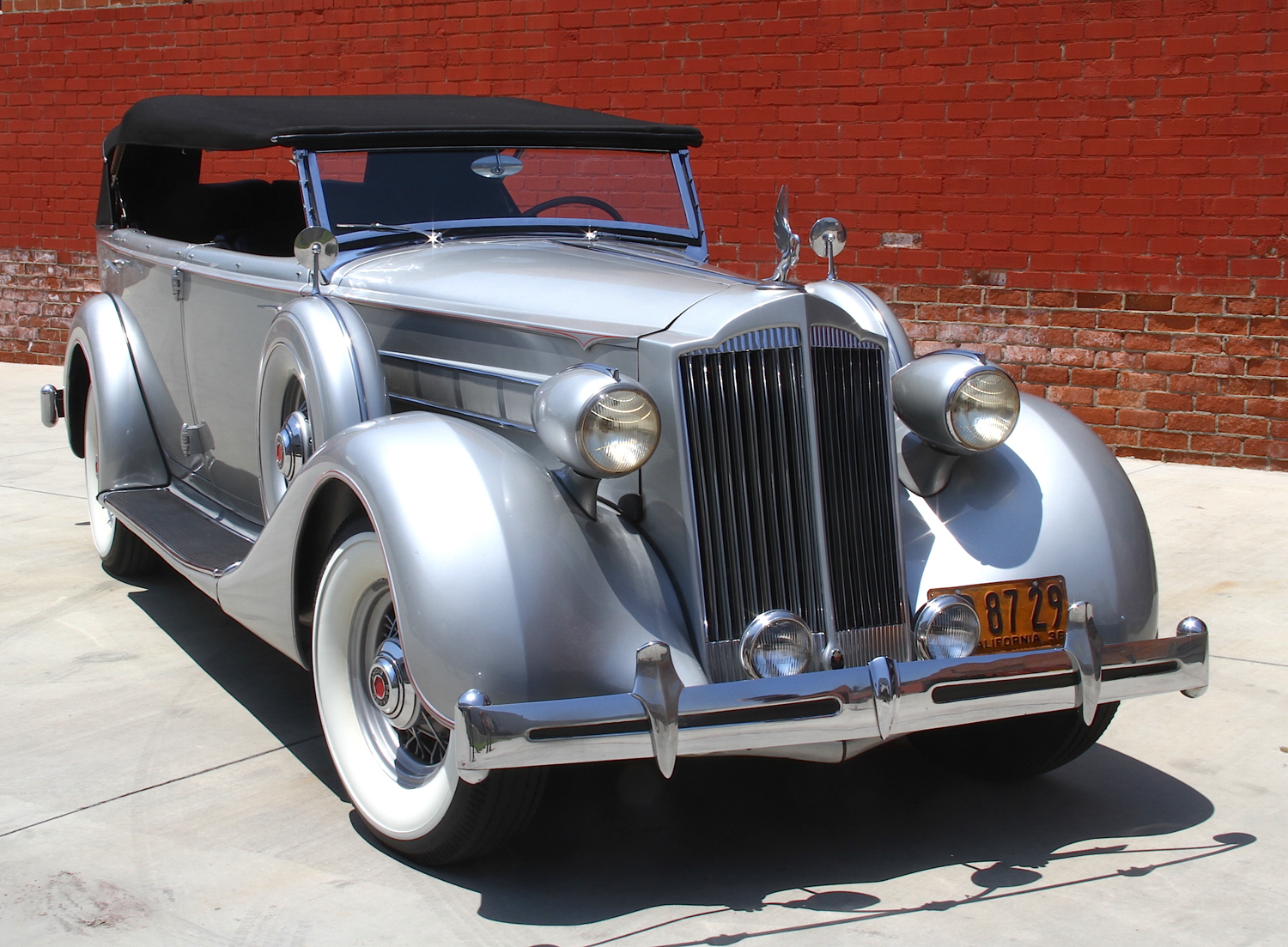 The heavy front door clicks shut as decisively as a prison cell. The driver's compartment is cramped, perhaps partly because narrow front ends and fat fenders were the style of the day, but it is also cramped for legroom so as to give the rear seat passengers lots of room and to emphasize the humble position of the chauffer, and by contrast the grandeur of the rear seat passenger. That might not have necessarily been to Uncle Joe's advantage though, because he was actually a man of fairly diminutive stature. He would have looked like a pudgy child with a mustache sitting in such a vast vehicle.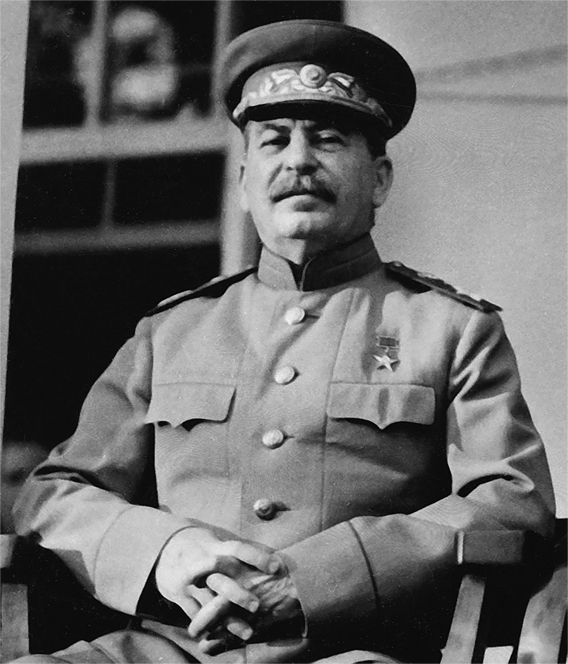 Indeed, the petite pockmarked potentate was only about five feet, five inches tall, and sensitive about it too. No doubt his chauffer was an even less imposing man so as not to upstage him. But for me at 6'1" and 210 pounds the seat is too close, and the cockpit is too narrow. I turn the key, press the starter button and the big 320 cubic inch, 130 horsepower, inline, flathead eight comes to life and settles into subservient silence.
The steering is heavy and takes muscle, and the turning radius is rather grand, so it takes some jockeying to get this motoring leviathan out onto the street from the Driving Museum, in El Segundo, California's parking lot. Acceleration is dignified. One of Packard's bigger Super Eight or V12 engines would have made the car livelier, but then the extra oomph might have compromised its solemn dignity, and detracted from the ominous specter of its passengers in a parade.
The long floor shift lever is truck-like, but the transmission is silky smooth and precise. The brakes are vacuum-assisted mechanical, but are balanced, and adequate for the car's 5,060-lb. weight. Once on the road the big Packard is easier to steer, though with yacht-like handling due to its 139-inch wheelbase. But then you wouldn't expect a car of such noble proportions to be nimble.
This big open touring car proves to be delightful on this nice summer day, with the wind wafting in my face. It more than lives up to its phaeton moniker. That was the term used years ago to describe a drop top, four-door touring car with no side windows, as opposed to a convertible sedan with windows that rolled up. Such open cars were becoming less common by the 1930s, but were still ubiquitous in parades. There still exists plenty of old black and white film footage of Franklin D. Roosevelt waving from the back seat of big 1939 Packard 12 phaeton, his cigarette holder held at a jaunty angle, with Winston Churchill sitting next to him.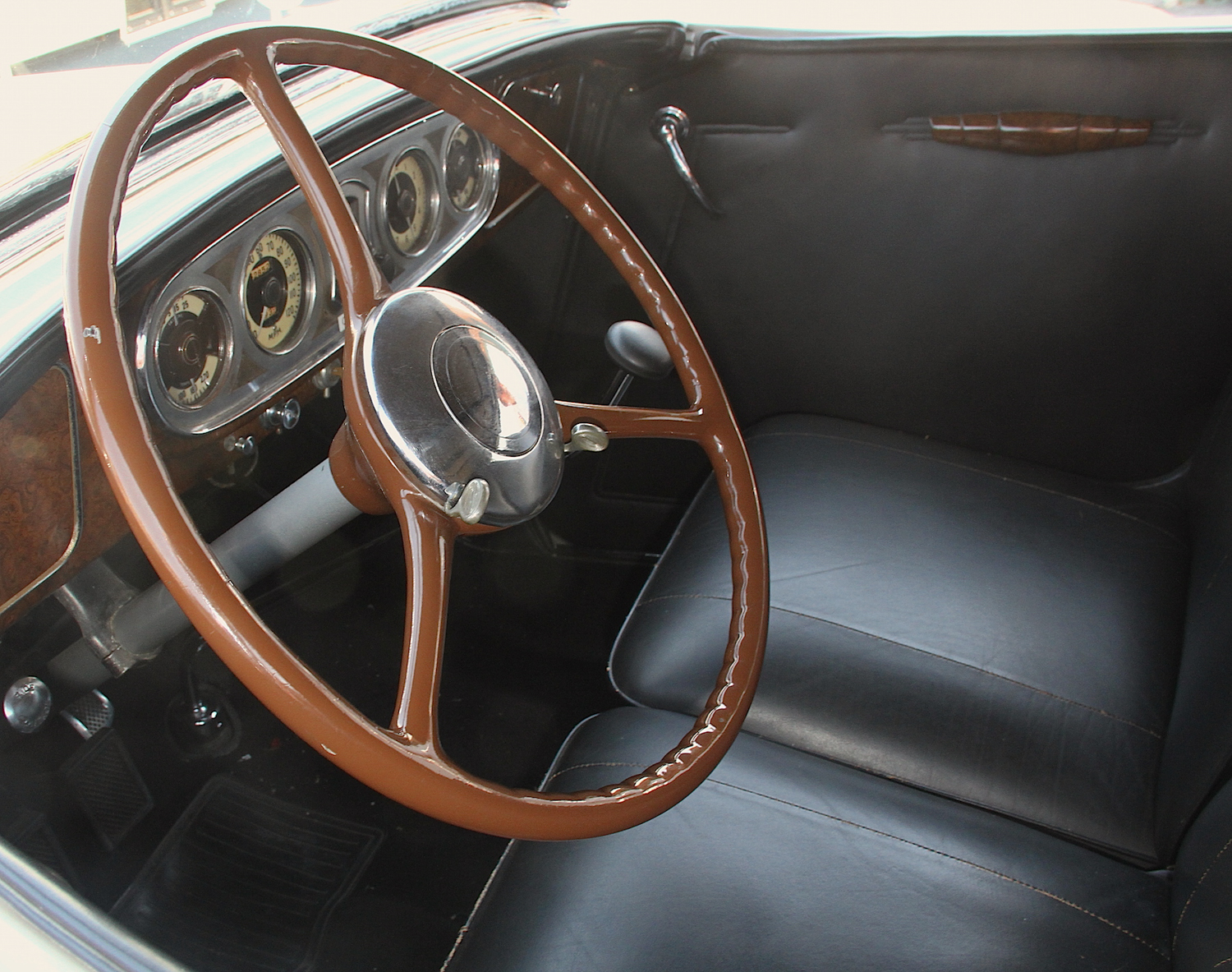 Like rumble seats, phaetons are now a thing of the past. Most cars were open in the 1920s, but with the advent of safety glass and decent roads that were traversable in winter, closed cars became the norm. However, when potentates and poohbahs wanted to project power in parades, open cars were still used by heads of state in the 1930s, and more often than not they were Packards. Hirohito and the Japanese royal family had 10 Packards! And other world leaders bought them as well. In fact, during the 1920s, Packard exported more cars than any other of the world's luxury carmakers.
Whether or not Stalin ever road in this particular car is unknown, but it was not his usual means of transport from the Kremlin to his Dacha in Sochi. A fleet of closed 15,000-pound Packard limousines, specially equipped with armor plating and three-inch thick bulletproof glass were reserved for that. And the reason for having more than one of those behemoths was that that he changed cars often in route and used back roads, lest he too be liquidated.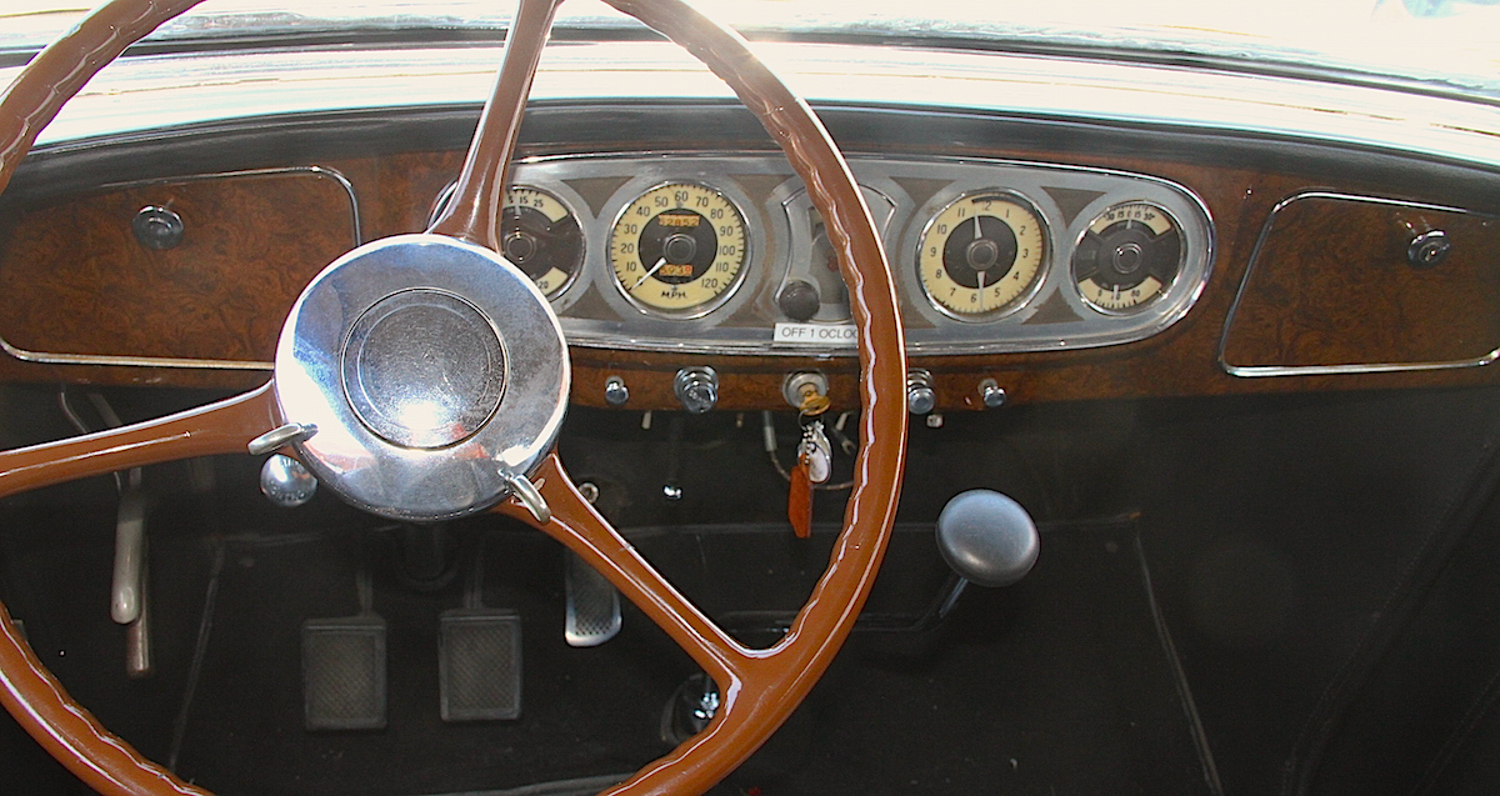 How many of Stalin's top generals went for rides in this car only to be taken for another ride to Lubyanka prison shortly thereafter is anybody's guess. His pals may have felt erroneously that they could breathe a little easier if they were invited to show off with the big guy in a parade, but probably not. Indeed, I wonder what the life expectancy of a Stalin lackey was in 1936 at the height of his purges of saboteurs, wreckers, enemies of the people and anyone who annoyed him.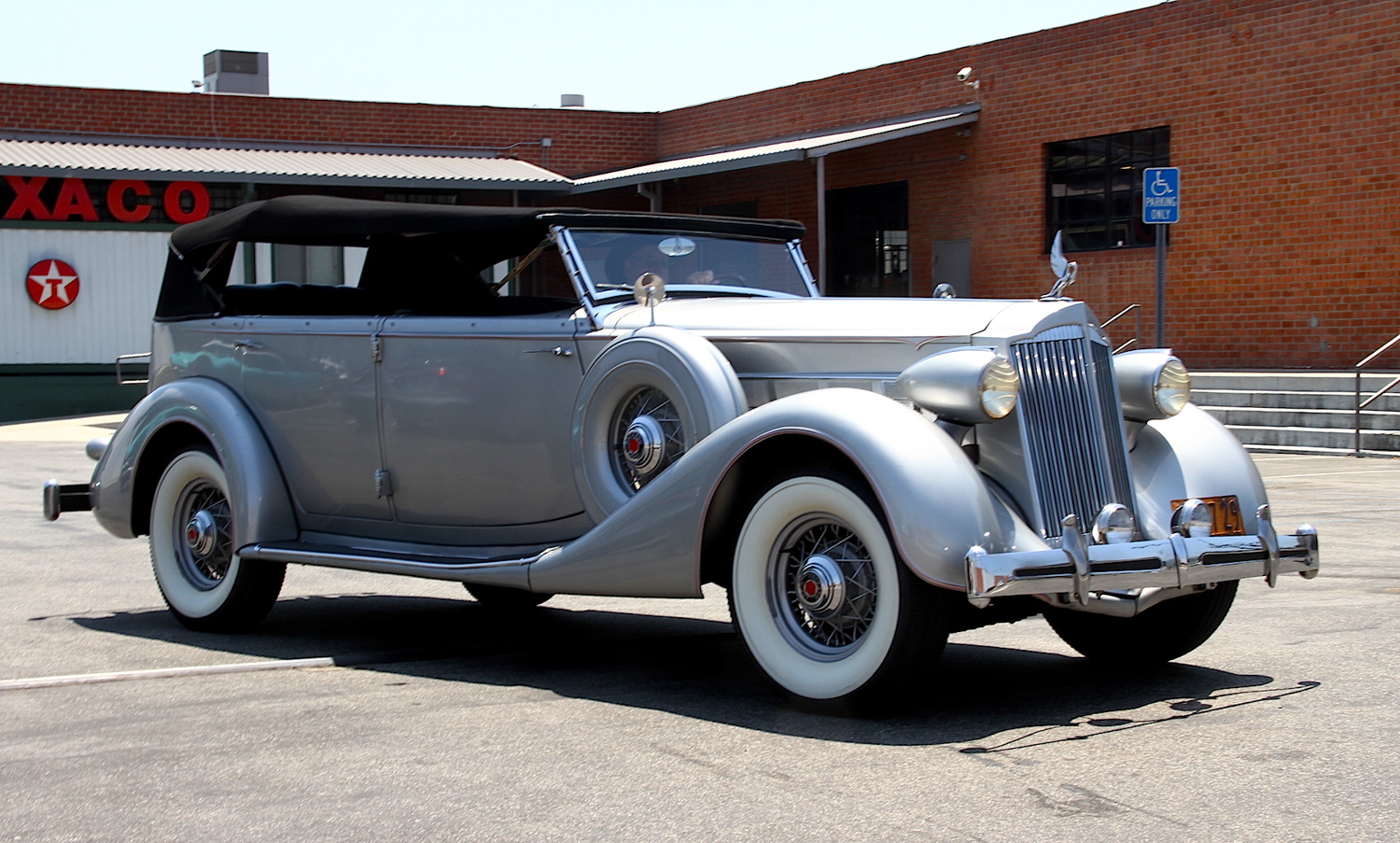 Thankfully, things have changed for the better since then. These days even we, the lumpenproletariat, can go for rides in Stalin's parade car at the Automobile Driving Museum without fear of being sent to the gulag. That's because the docents there will take you for a spin in in it, or any of several other classics housed at the museum, on most Sundays all year round. More on that later though.
We cruise imperiously, incurring stares, smiles and waves from the adoring peasantry along our route. Bumps are crushed out of existence because the car has a chassis like a truck, and the body is framed in heavy white ash with sheet steel stretched over it. Packard was one of the finest automobiles available in the 1930s, not because they necessarily employed cutting edge technology, but because the company's senior cars were hand-built, and their durability, craftsmanship and style were legendary.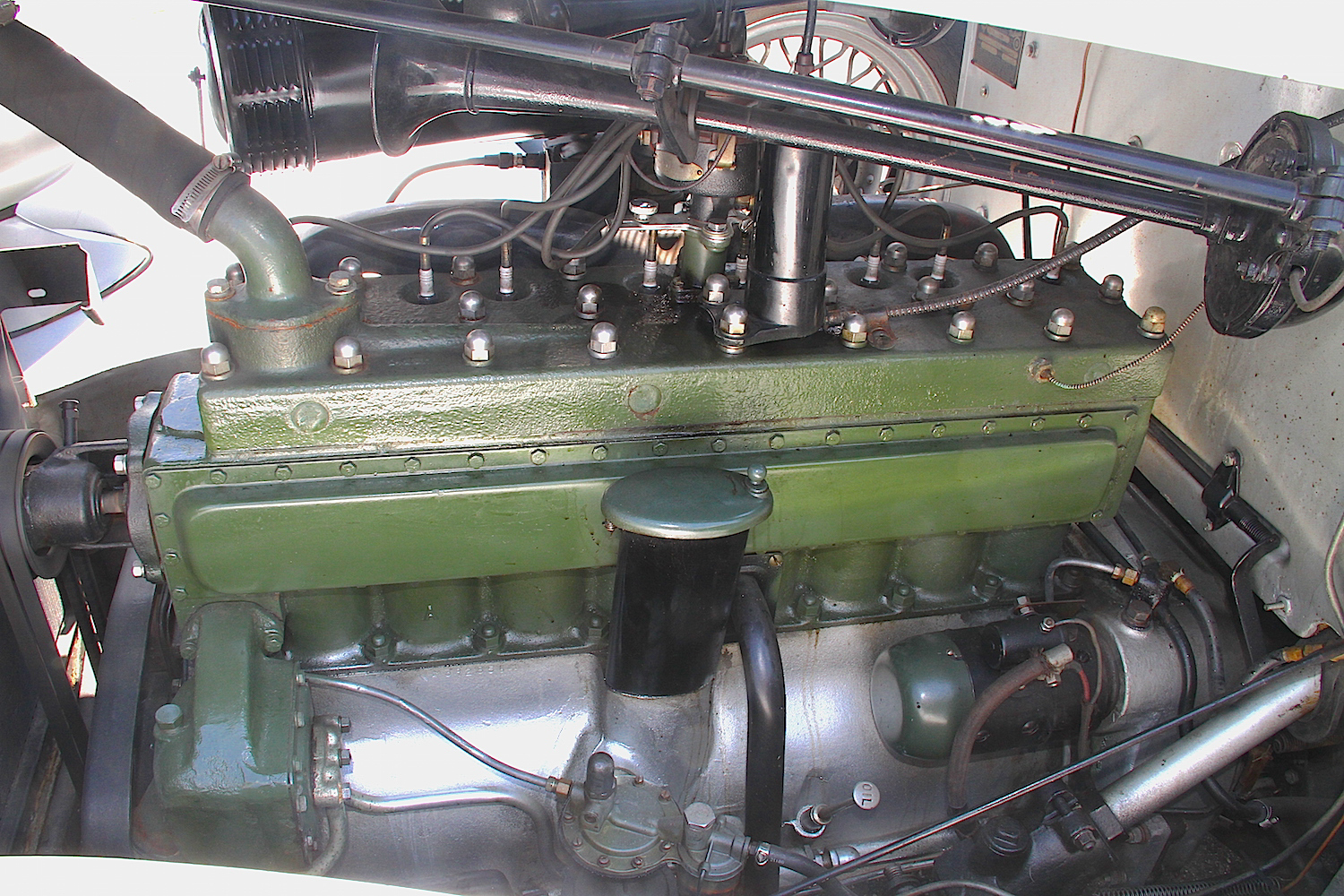 Even though the car is heavy, it accelerates well from a standstill thanks to its 4.69:1 differential ratio, though the engine starts working pretty hard at 50 miles per hour.  I am doing a test drive, but I am loath to try any fancy cornering or tossing the car around at all. It wasn't made for that. Instead, it was designed to dawdle along while its passengers waved to an ecstatic crowd; and also, possibly for motoring (as opposed to merely driving) in the country for a picnic that includes dining (not just eating) on caviar and cold Stoli poured by an obsequious chauffer.
In the first few decades of the 20th century, Packard— along with Pierce and Peerless— were considered the finest American automobiles available. And to maintain that image, on the radio in the 1920s and '30s, Packard sponsored only classical music and programs for those with refined tastes.
The company was founded in the 1890s shortly after the Packard Brothers, James and William, bought a Winton automobile. It turned out to be unreliable and the brothers complained; at which point Alexander Winton stated: "If you're so smart, why don't you build a better machine?" And they did.  The brothers were already well established in the electrical componentry business, and decided to try their hand at building cars too.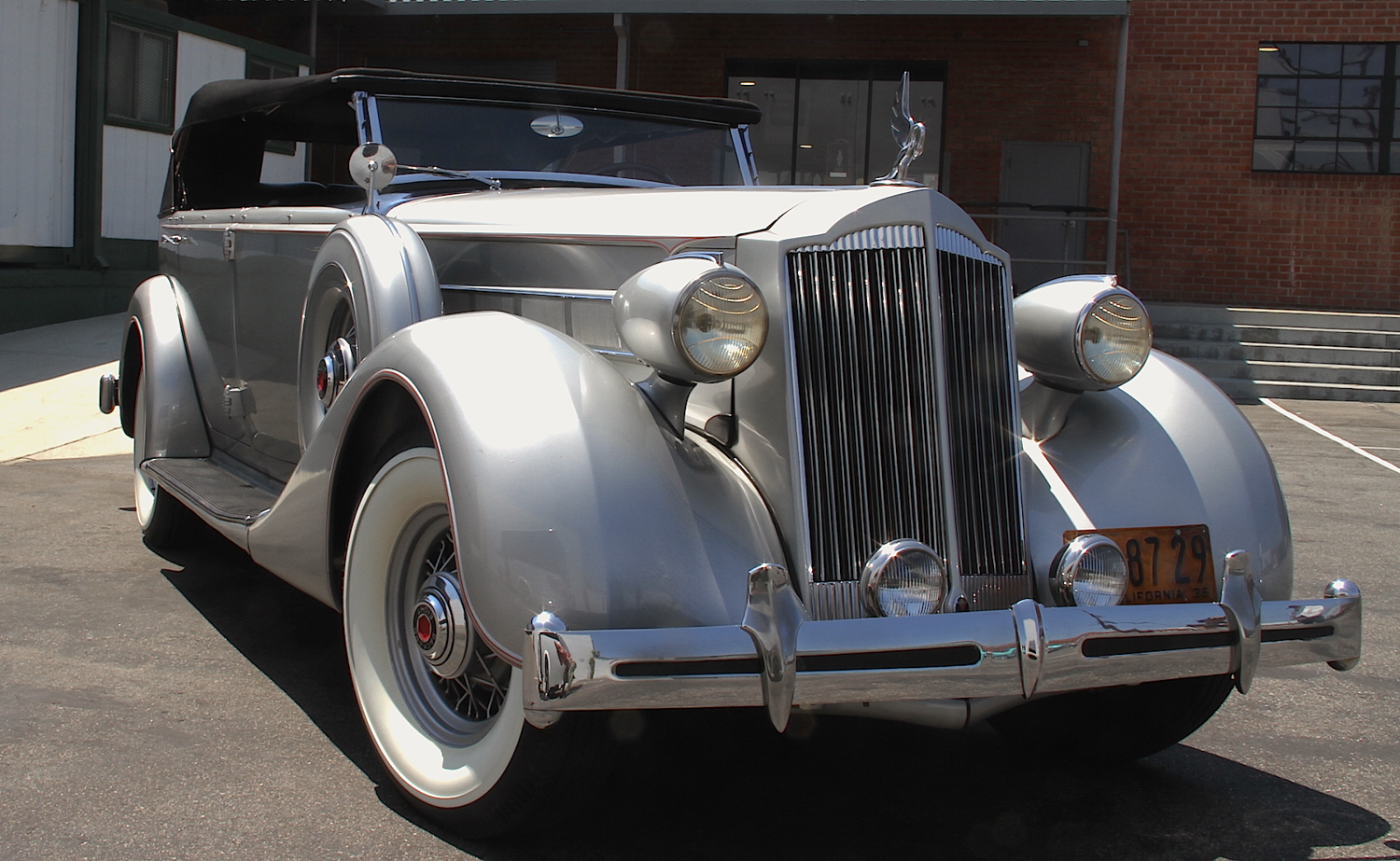 Their first autos were simple 10 horsepower, single-cylinder horseless carriages that were very well engineered and sold quite well as a result. During the early years the Packard Motor Company came up with such innovations as the taillight and the steering wheel in 1900. The latter happened because the brothers were out for a spin in their latest offering one morning in 1899 and hit a pothole. This caused the tiller to swing across and hit William on the knee, giving him a painful injury, and flipping the car on its side.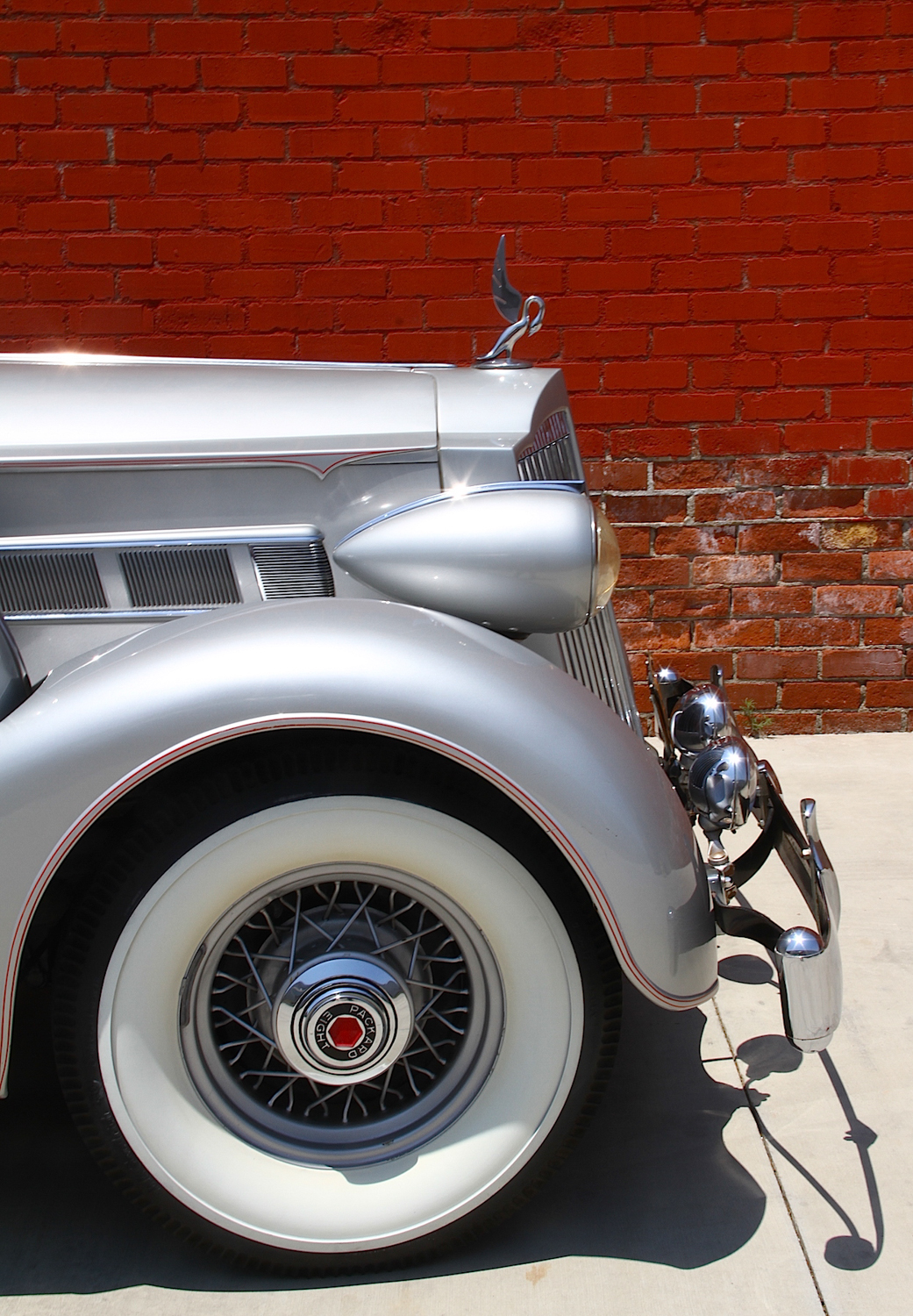 When the brothers got back to their shop, they put their engineers onto the problem and the result was the modern steering wheel. The motoring media of the time panned it though, because they said it would not give the driver enough guidance as to which way he was headed, whereas the tiller pointed him in the right direction. The idea was only new in the U.S. though because Panhard, in France, had been using steering wheels since 1894.
Then in 1903 E.T. "Tom" Fetch drove across the United States from San Francisco to New York in a Packard Model F he called "Old Pacific". In many places out west there were no roads, so he drove alongside the Pacific Railroad tracks in order to be near a source of mail-order parts should he need them, hence the car's nickname. It took 63 days to make the trip, and it was quite an arduous adventure in the days when the pavement ended at the edge of town.
By 1913, Packard's reputation as a maker of fine cars was well established. It was at that time that the company came up with the spiral bevel hypoid differential that was much quieter than the old straight-cut gear type and also allowed the car to sit lower to the ground.
During World War I, Packard made Liberty V12 aircraft engines, and used that expertise to come out with their Twin Six passenger car motor after the war. It was the first production automotive V12 and was legendary for its smoothness and power. It trumped Cadillac by four cylinders as well, although Cadillac later went to 16 cylinders in a fete of one-upmanship. The reason back then for adding more cylinders was because it was difficult to get an even burn across the combustion chambers with bigger bores burning the low octane gas of the period.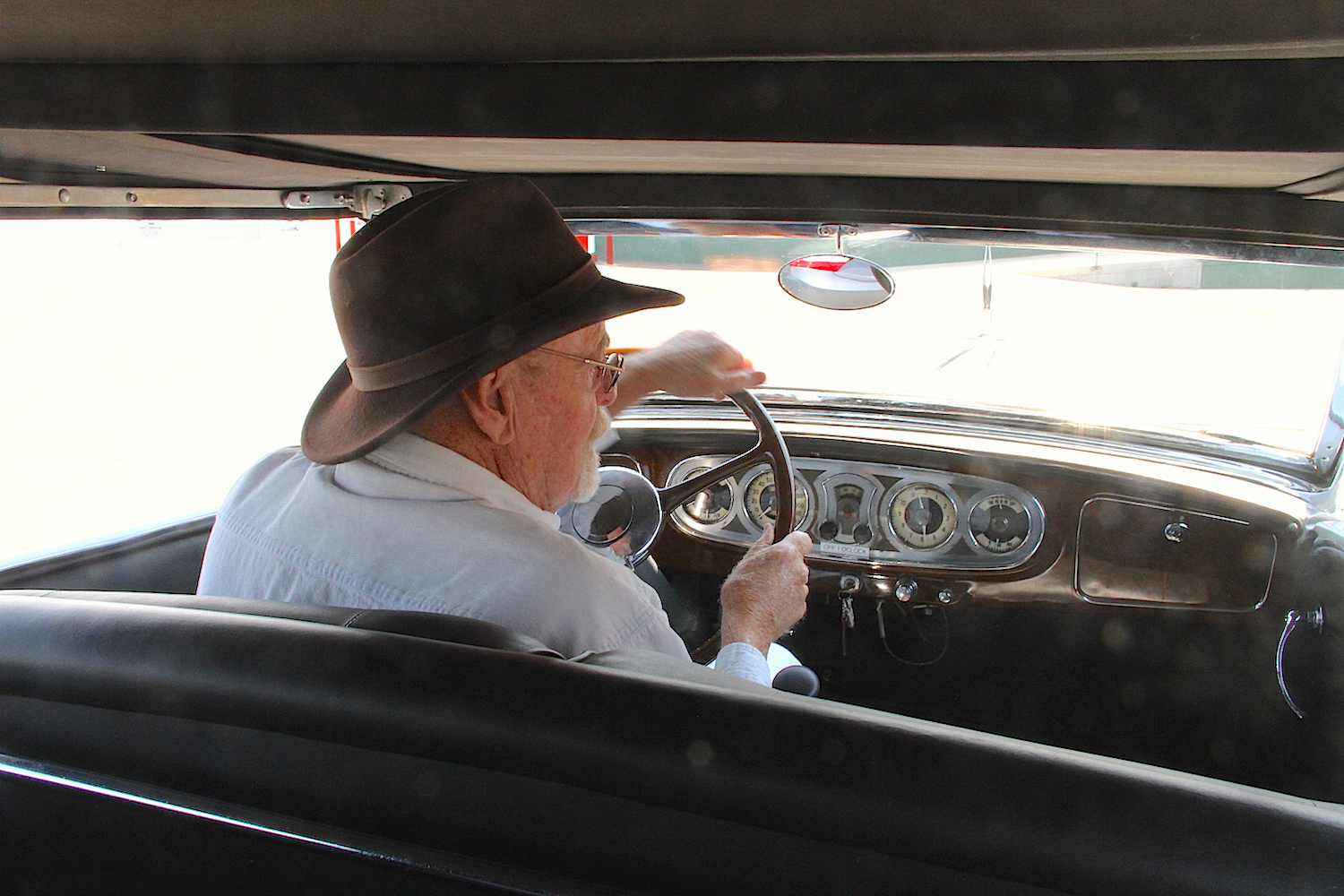 Packard also offered large inline eights that were smooth and silent too.  Legend has it that you could balance a quarter on edge on the hood of a Packard of the era with the engine running. The inline eights like the one in Stalin's tourer tend to sound subtly like a blender on puree at higher rpm.
All of the car companies were hit hard by the stock market crash in 1929, and many didn't survive. But due to their impeccable reputation and astute management Packard blossomed. They recognized that the carriage trade was almost dead by the early '30s, and that to stay alive they would have to go to mid-priced cars built on an assembly line in order to survive. So, in 1935, they came out with their 120 model, which looked like a smaller Packard and had a smooth, inline eight in it. It sold for much less than the senior models, as they called them.
In fact, the junior 120 models sold so well that the company debuted an even less expensive six-cylinder model called the 115 in 1937 that sold even better than the 120 offerings. It was the right move at the right time, and as a result 1937 was Packard's best year ever. However, the senior cars, which were still hand-crafted, took as many workers to produce as the mass-produced cars, even though far fewer were built, and they became an ever-smaller segment of the company's production in the late '30s.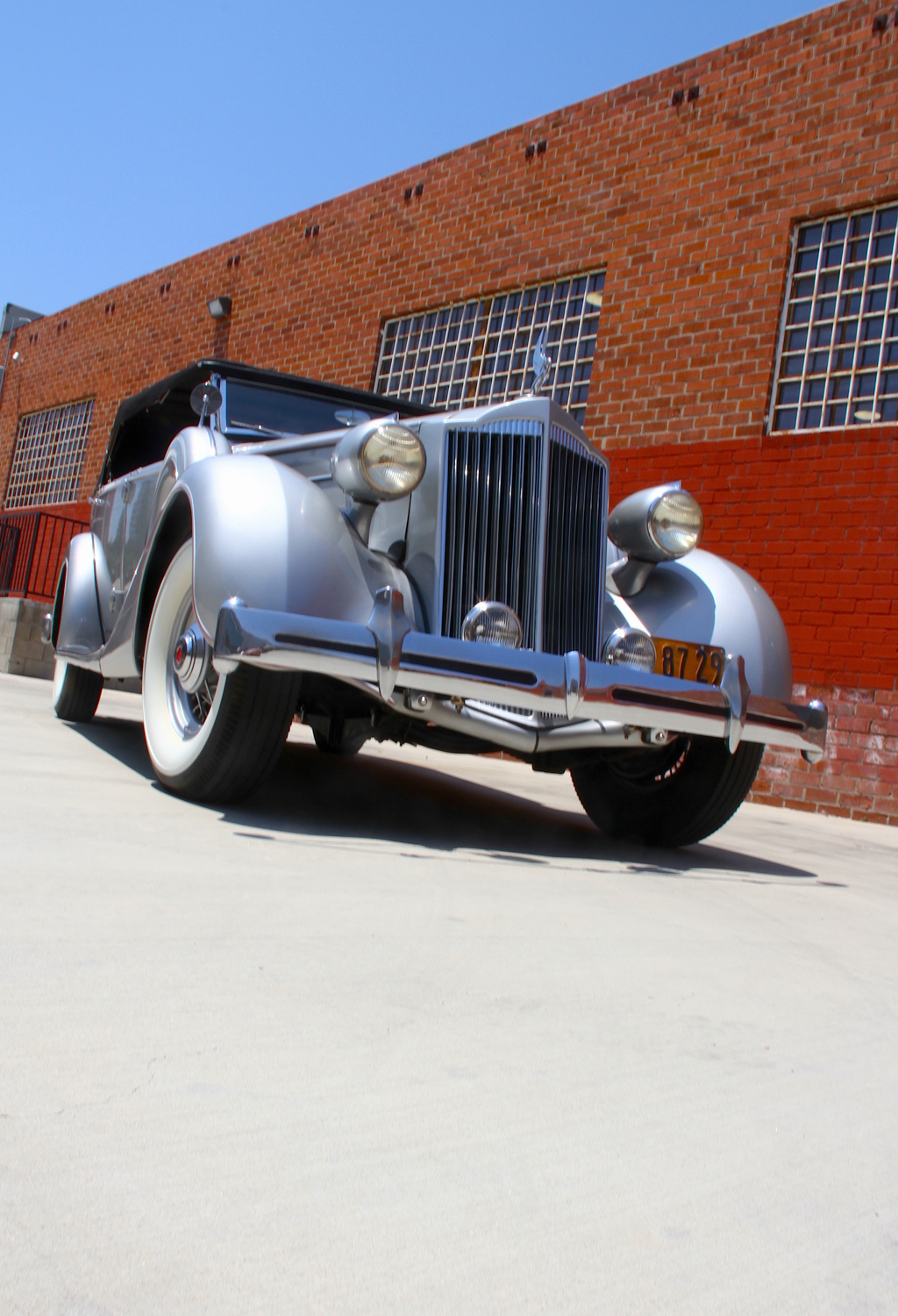 Finally, in 1940, Packard went away from their 12-cylinder, hand-built cars entirely. They debuted their big 356 cubic inch Super Eights as their top-of-the-line engines, and they went to assembly line production exclusively.  And then, in 1942, when America entered the war, it is said that President Roosevelt, as a gesture of good will, gave the tooling and dies for the senior Packards to Russia, who made good use of them. In fact, the Soviet elite drove around in pre-war Packard knock-offs called ZiLs for another 20 years. Nobody can say for sure whether this really happened. But if the story is not true, the Russians certainly did a good job of reverse engineering the 1942 senior cars.
Whichever story is correct, communist leaders in general— including Mao Zedong and Kim Il-Sung — continued to be conveyed in ZiLs, for many years, with production of the pre-war designs continuing until 1958, after which the Soviets knocked off the mid-'50s Packards for their poohbahs and potentates to get back and forth to work oppressing the masses.
Also, during World War II, Packard redesigned for mass production and then built more Rolls-Royce Merlin V12 engines under license than Rolls did, in addition to manufacturing huge V12 PT boat engines for the navy. The Merlin was used in the North American P-51 Mustang fighter in the United States, as well as the Avro Lancaster bomber and the De Havilland Mosquito, and other British aircraft.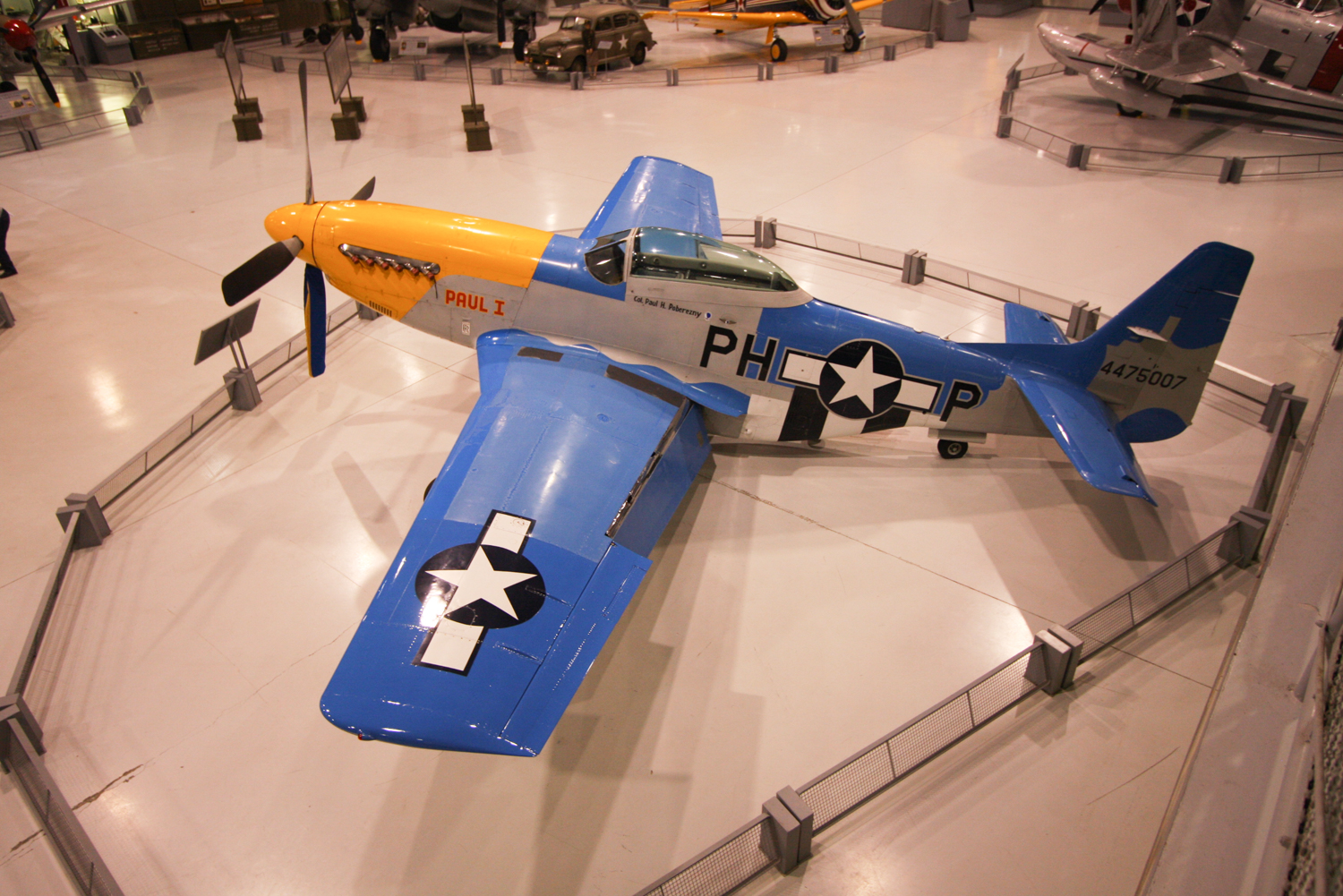 Packard emerged from the war debt free; but shortly thereafter the management that had brought the company such success before and during the war retired, and new management made some unfortunate decisions, such as buying deeply troubled Studebaker in 1953, and then partnering up with Curtiss Aircraft in 1956 – the aircraft company that thought the jet engine was a passing fancy – and it did them in. However, in all fairness, Packard was up against fierce competition, and did not have the flexibility and economy of scale that the big three did, nor did they try to provide the brash flash and dash that post-war customers preferred.
The last true Packard rolled off the assembly line at the Detroit factory in 1956, but a few tarted-up Studebakers sported the Packard badge until 1958. Sadly, the once mighty Packard Motor Car Company, rival of Mercedes-Benz, Rolls-Royce and Cadillac, went out with a whimper rather than a bang, but they were a great automaker while they lasted, and were able to produce 1,610,890 cars before closing their doors.
We wheel around the neighborhood at the Driving Museum taking pictures, while I wear a sheepish grin, knowing that I am having my way with a car once owned by one of the most diabolical tyrants of the 20th century; a century that had no shortage of diabolical tyrants I might add. I will say one thing for Uncle Joe though, and that is he had good taste in automobiles.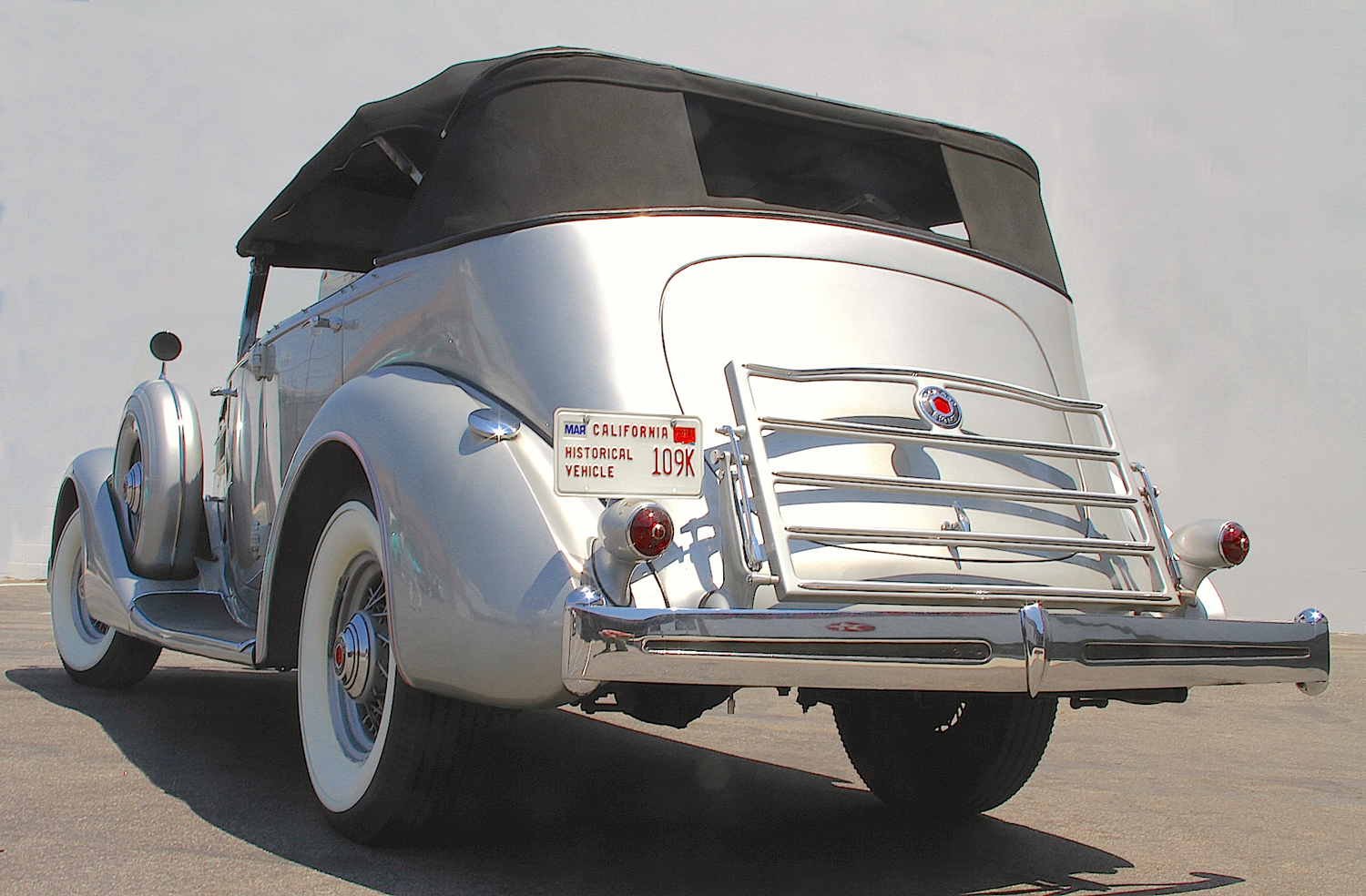 Specifications
| | |
| --- | --- |
| Body Style | 7 passenger touring sedan |
| Factory Price | $3,270 |
| Production | 5-10 this of model, 3,973 units all Standard 8's |
| Weight | 5, 060 lbs. |
| Engine | Straight 8 L-head |
| Horse Power | 130 @ 3,200 rpm |
| Cubic Inches | 320 |
| Wheel Base | 139 in |
| Transmission | 3-speed floor shift |
| Brakes | 4-wheel mechanical with booster |
Automobile Driving Museum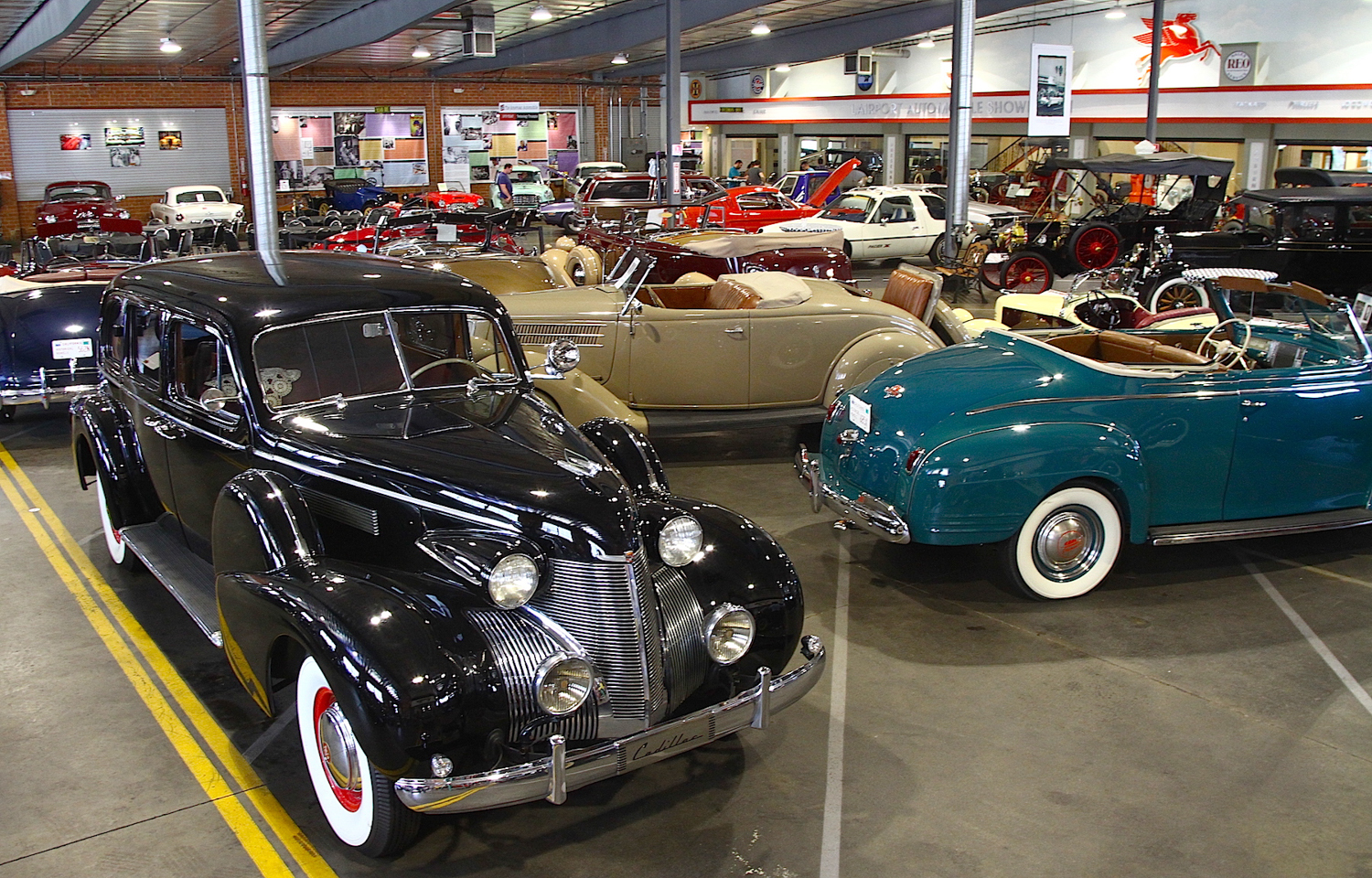 If you find yourself in Southern California you might want to go for a spin in the Stalin Packard too. On most Sundays the Automobile Driving Museum pulls three cars from their magnificent collection to take people for rides. They could be anything from a 1957 Ford retractable to a 1930 Model A to Joseph Stalin's very own Packard touring car, and you can also view their extensive and collection of other classics as well.
In fact if you happen to find yourself at Los Angeles International Airport on a layover, the museum is just blocks away, well worth seeing, and they have a snack bar too. But be careful if you are a real car buff because you could easily lose track of time and miss your connecting flight. Especially if you want to do more than merely view classic cars. You too can sit in one of the first Pontiacs from the '20s, Stalin's 1936 Packard touring car, or even a 1958 Edsel.
Their contact information is:
Automobile Driving Museum
610 Lairport St, El Segundo, CA 90245
Phone: (310) 909-0950
www.automobiledrivingmuseum.org