Lamborghini produced a total of five different versions of the original Countach between 1974 and 1990. Among them, the third variant was the LP500 S, with only 321 units manufactured from 1982 to 1984. While visually similar to its direct predecessor, the LP400 S, the LP500 S featured subtle design changes like an updated front spoiler, more prominent fenders, and a boxier rear end.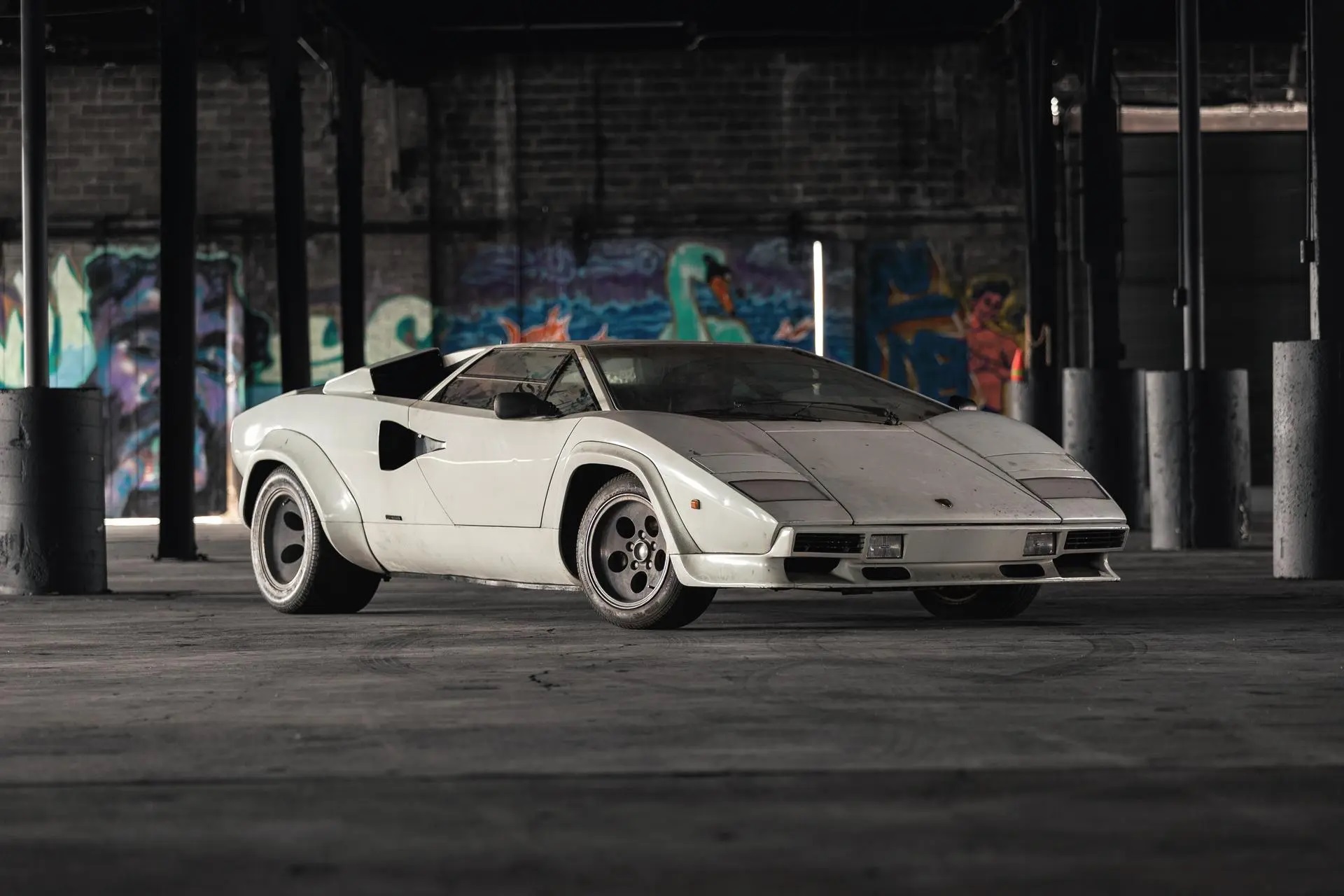 However, the most significant enhancements were found under the hood. The LP500 S housed a larger and more powerful 4.8-liter V-12 engine equipped with six Weber twin-choke carburetors. Paired with a five-speed manual trans-axle transmission, this upgraded powertrain delivered an impressive output of 375 horsepower and 308 ft-lbs of torque, redlining at 7,500 rpm. With this increased performance, the LP500 S accelerated from zero to 60 mph in under five seconds and boasted a top speed of 182 mph, a notable 24 mph improvement over the LP400 S.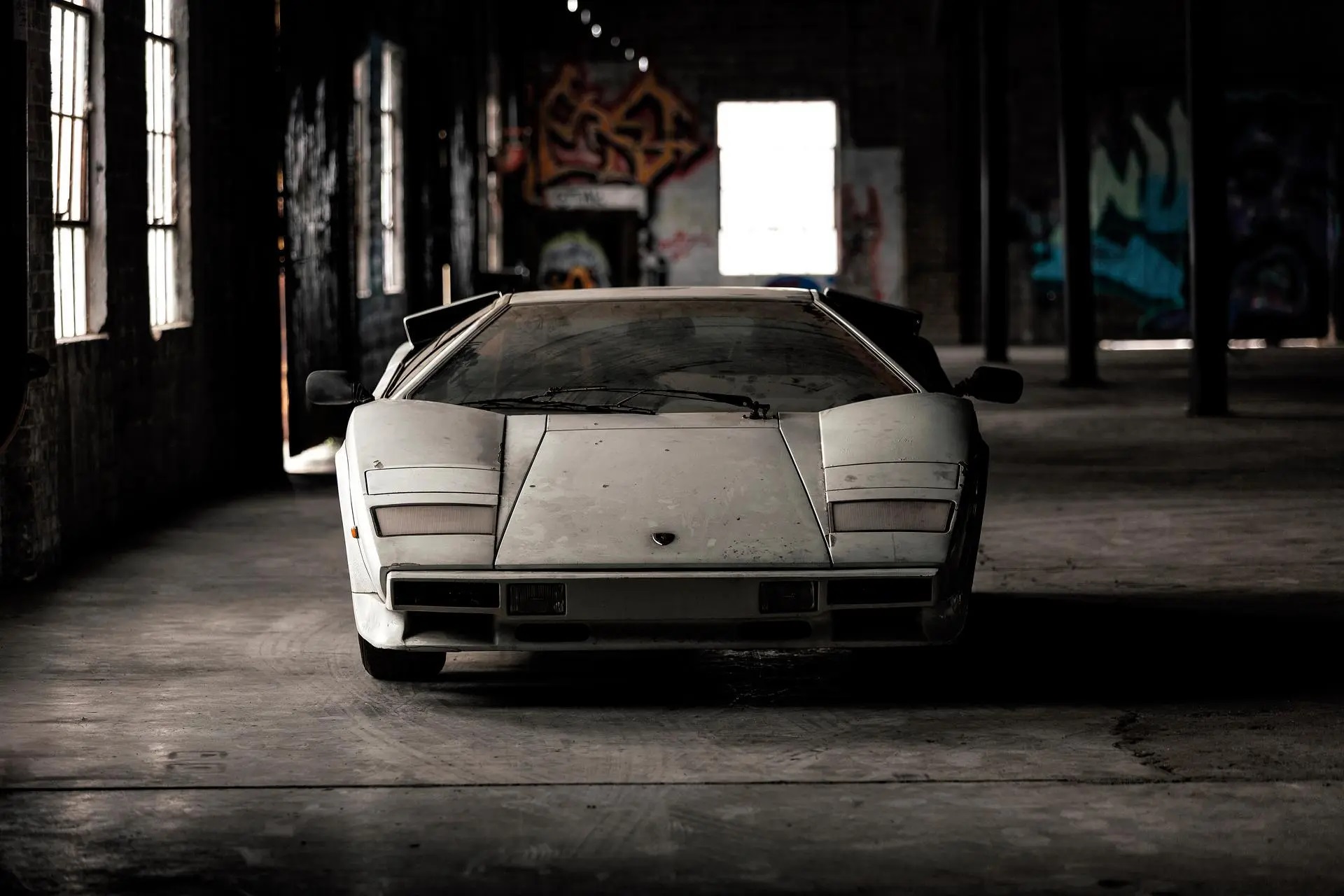 The car you see here holds particular appeal as one of the most sought-after versions of the LP500 S from the limited production run. It not only represents the first production model but also served as the showcased vehicle at the 1982 Geneva Motor Show, adding value due to its association with that prestigious event.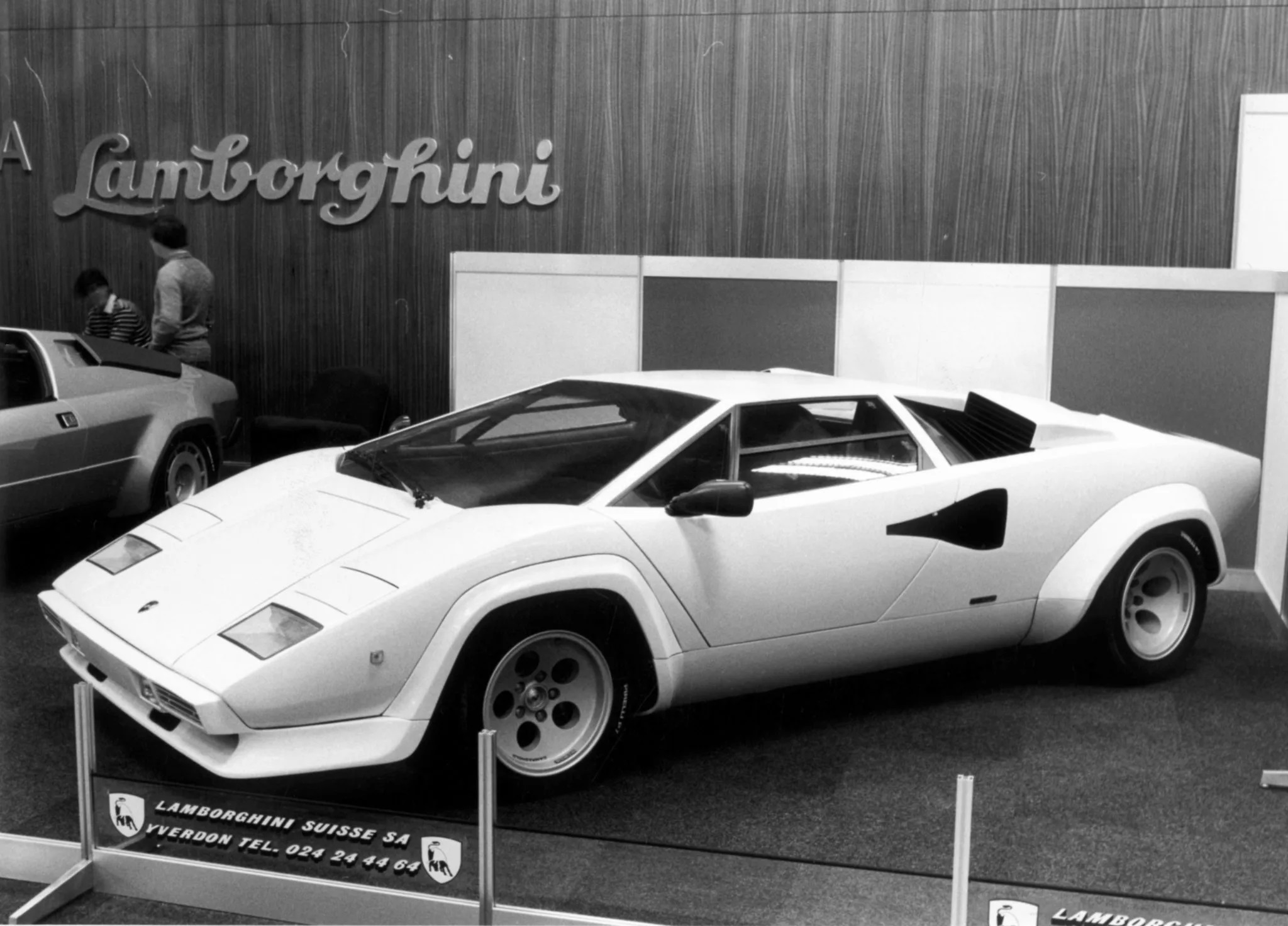 Following its appearance at the show, the car was sold to its initial private owner in Italy, who later moved it to Germany before finally bringing it to the United States. In 1985, Carlos Cavazo, the lead guitarist of Quiet Riot, acquired the car and lavished it with upgrades, notably replacing the original Weber carburetors with a fuel injection system. Cavazo registered the vehicle in California and cherished it for an impressive 35-year period.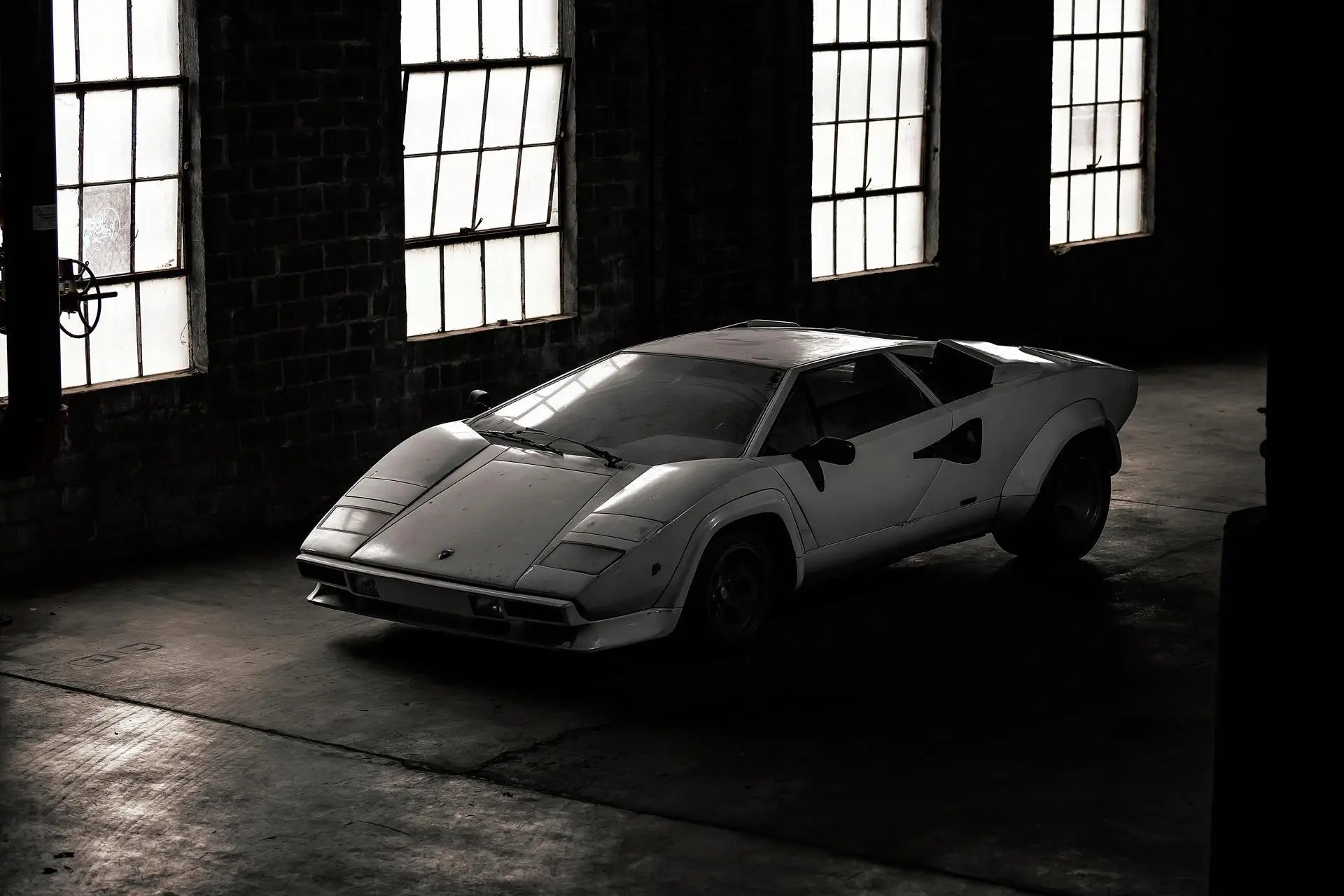 In 2001, it was placed in long-term storage at Franco's European Sports Cars in Van Nuys, California. The ownership was later transferred to Franco Barbuscia through a trade, and he began a restoration project. Unfortunately, the untimely passing of Barbuscia in 2021 resulted in the suspension of the project.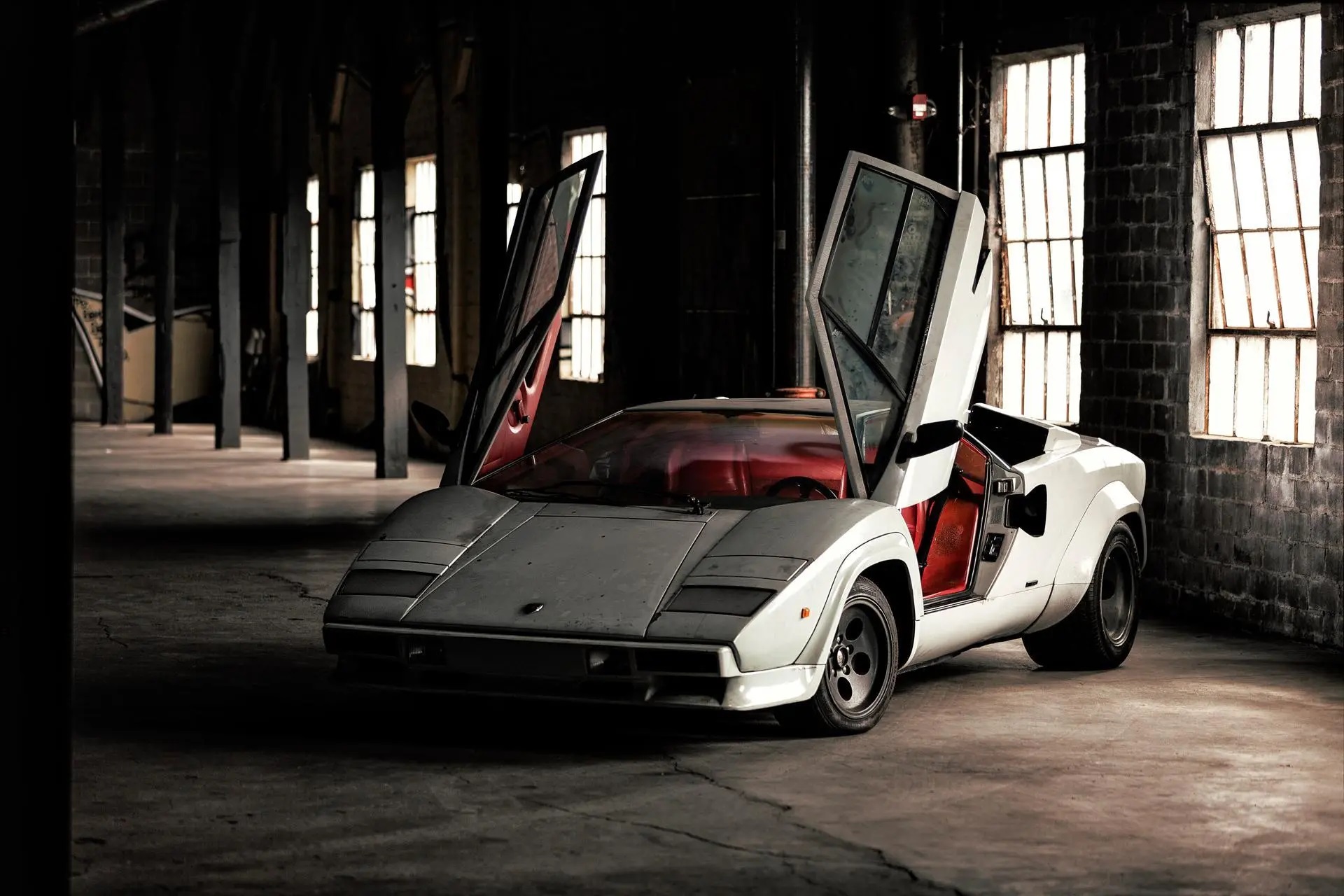 In 2022, the selling dealer purchased the car from Barbuscia's family and had it examined by the renowned Lamborghini test driver Valentino Balboni before proceeding with the reassembly. Importantly, the vehicle retains its original engine and transmission, as well as its factory color combination of white exterior paint with a red leather interior.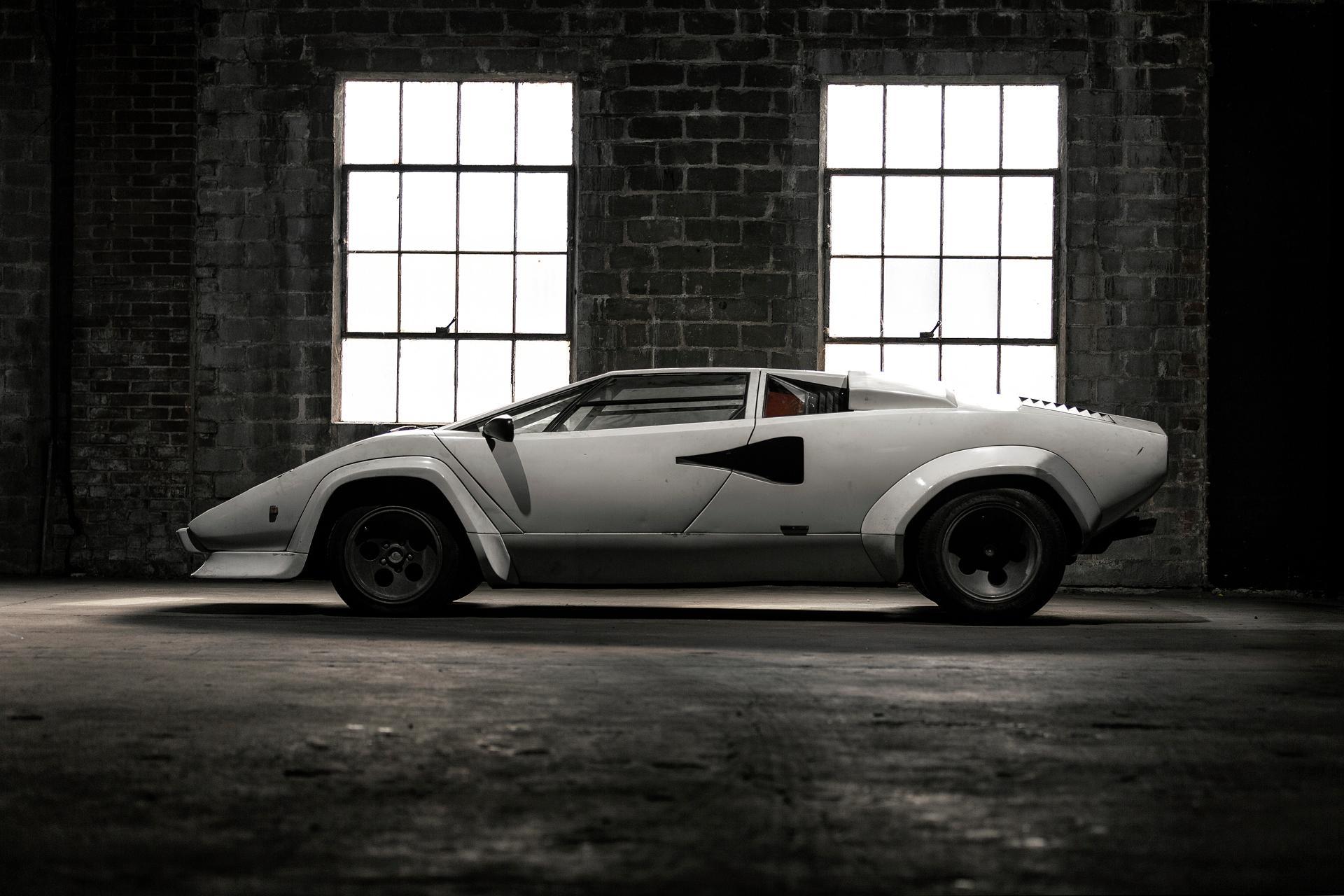 Currently, the car is being offered for sale via auction on Bring A Trailer, although it is currently not in running condition. The hope is that a new owner will take on the restoration and return the car to its former glory on the road. The sale includes an uninstalled rear wing, various spare parts, a tool kit, and a clean Montana title.
Source: Bring A Trailer