The Formula 5000 Drivers Association is pleased to announce the results of its race event to close the 2022 season at Watkins Glen in conjunction with the SVRA SpeedTour Grand Prix on September 10, 2022.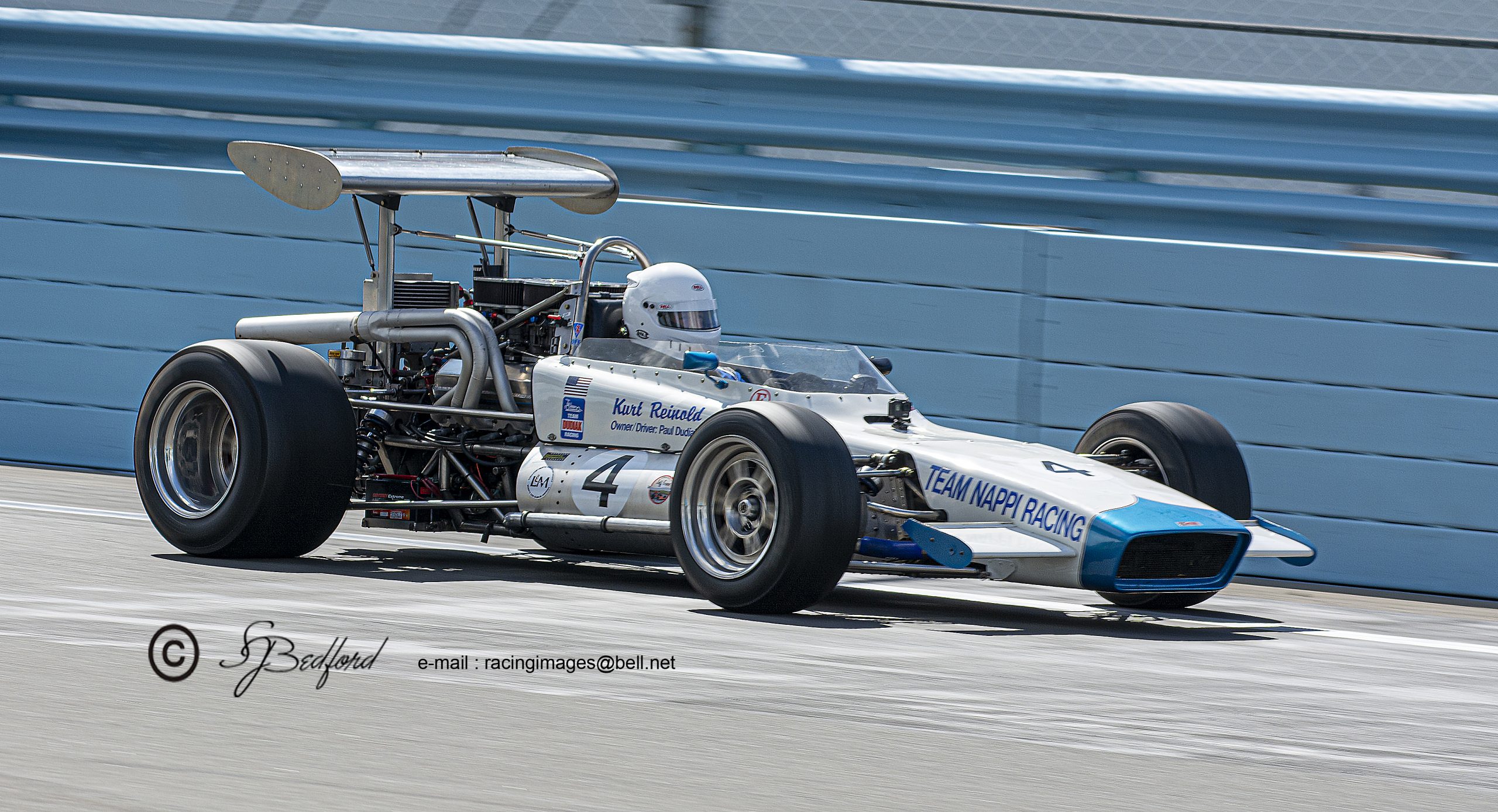 Finishing first in F5000 Class A (pre-1972 cars) was Seb Coppola in his stunning red, white and blue 1970 Lola T192. The Lola came alive in the Saturday Qualifying Race after mediocre lap times in practice and qualifying sessions. Second in Class A was Paul Dudiak in a white and blue 1969 McKee Mk12. Dudiak chased Coppola throughout the race on Saturday and made a few passing attempts before Coppola was able to pull away after Dudiak suffered a spin during the last lap. Finishing third was Tom Simpson in a 1972 McKee Mk18. Simpson was a steady performer throughout the weekend.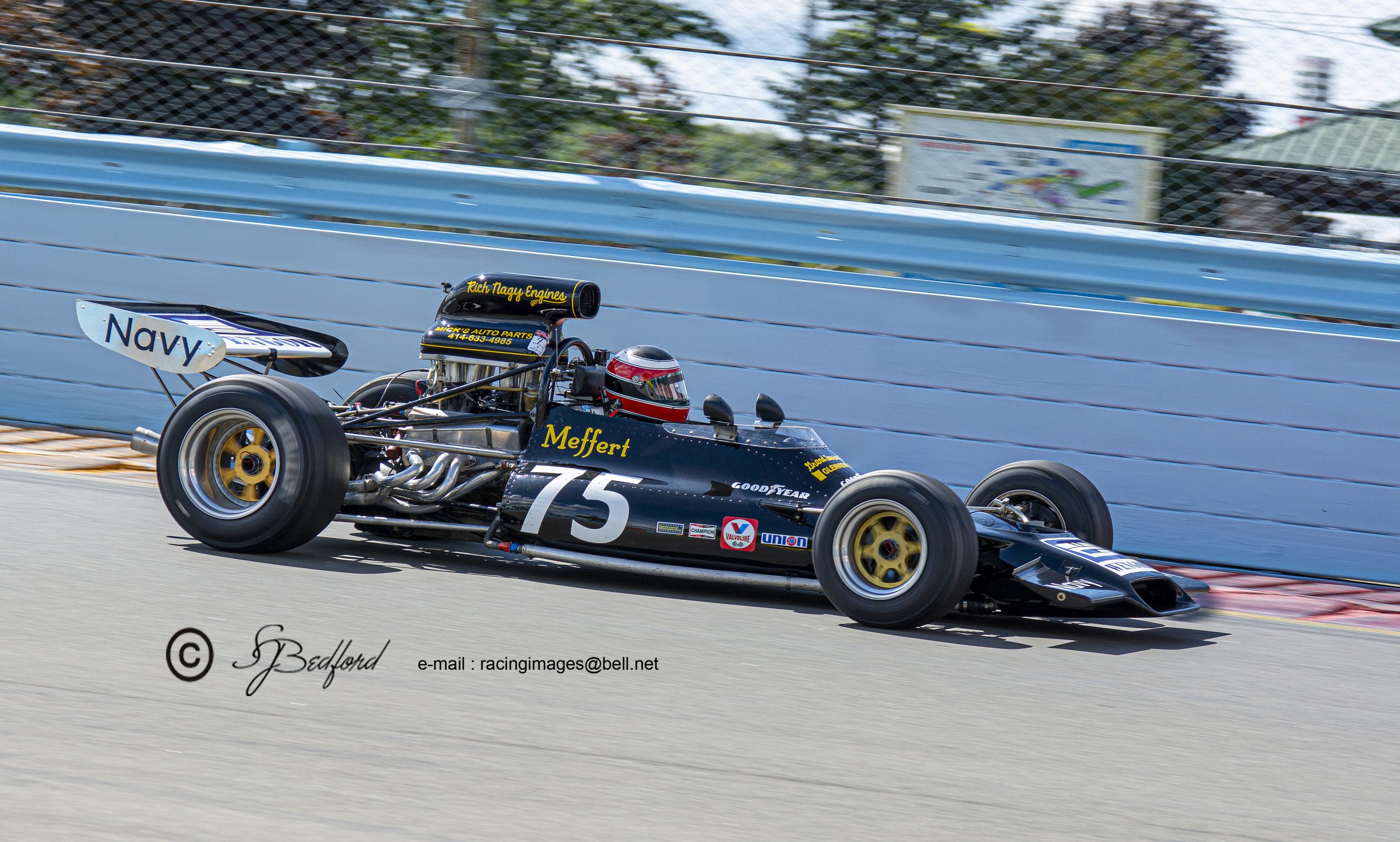 Finishing first in F5000 Class B (post 1971 cars) and first overall in the group was Rick Parsons (pictured top) in the ex-Brian Redman #1 Boraxo livered car. Parsons posted a best lap time of one minute 56 seconds. Finishing second was Philip Lewis in the orange 1971 Matich A50. After a two-year absence from the group and few mechanical problems during the weekend, Lewis had good race on Saturday starting from the rear and cutting through the field with competitive lap times in the 1.57s. Third in Class B was Jim Stengel in the black 1973 McRae GM1 driving a solid qualifying race. Rain on Sunday prevented a repeat of the Saturday race and forced an early departure from the event.
The Watkins Glen SVRA event was also the final round of the 2022 F5000 Revival Race Championship Series. With the most points for the year, Paul Dudiak was crowned Champion in Class A. This is Dudiak's second championship since the start of the F5000 U.S. Revival Race Series in 2008.
Rick Parsons won the Championship in Class B after accumulating the highest points in class. This is Parsons' fourth championship in the F5000 Series. With first place finishes at Indy and Watkins Glen, and second place at Road America, Parsons won a well-deserved championship title in 2022.
The U.S. Formula 5000 Drivers Association is a membership organization established to promote the restoration, presentation, registration and racing of historic Formula 5000 race cars. (www.F5000Registry.com).