This month's Racecar Profile is really interesting to me because I think it typifies the diversity and general accessibility of motorsport to the "average Joe" in the '50s and '60s. In this case, the car in question is one of only three Formula Juniors built by an enterprising enthusiast in Australia.
I can think of very few race series that provided more entry-level opportunities for both driver and constructor than Formula Junior. Conceived by Count Johnny Lurani in 1958, Formula Junior became one of the most successful, entry-level, international "Ladder Series." Founded around the concept of creating relatively inexpensive, open-wheeled racecars that utilized running gear from existing mass-produced touring cars, Formula Junior quickly became the launching pad for not only Grand Prix-aspiring drivers, but manufacturers as well. Major names like Lotus, Cooper, Elva, Brabham, and even Cosworth can all trace their early roots to successes in Formula Junior. One prime example of the accessibility of this category of racing could be found in the fact that, in the short time from its inaugural season (1959) until it was transformed into Formula 3 (in 1964), no fewer than 70 distinct Formula Junior marques had cropped up in over eight different countries.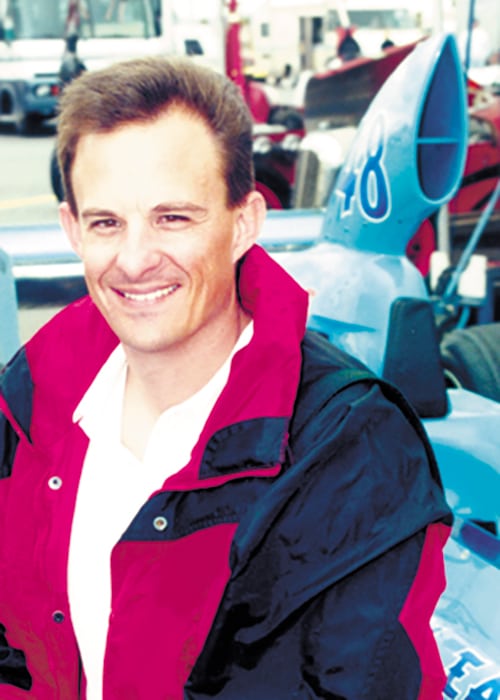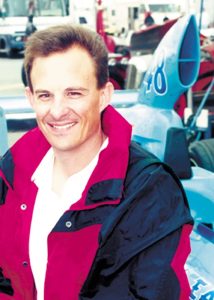 With all this international depth and history, it's always somewhat surprising to me that historic Formula Junior racing has not been more popular or widespread in the United States. In Europe, and especially Great Britain, there is still a large and active following of Formula Junior enthusiasts who take part in a wide variety of Junior-only races including the FIA Lurani Trophy series. As with many other "dedicated" or "specialty" race series, I think a lot of Formula Junior's success in Europe is due to the size and strength of its owners' club.
Based in the UK, the Formula Junior Historic Racing Association (FJHRA, see this month's "Hard Drive" for more information), not only serves as a resource for its owners, but also brings a certain "collective bargaining power" to the group. This is proving to be a tried and true method for building race series, as evidenced by other focused race groups such as Grand Prix Masters and Historic Grand Prix. Once a group of owners band together, it makes it much easier for them to go to race promoters to secure a run group exclusively for their charges. In the U.S., this method has been very effective for Formula 1 cars (HGP), Trans-Am, Can-Am and most recently the generation of a group devoted to ex-IMSA cars.
Perhaps this force majeure approach will also bode well for Formula Junior in the U.S., as a group of Formula Junior owners has refocused their efforts on building larger and better fields over the coming years. This group, led by enthusiasts Chris Locke, Marc Nichols, and John Anderson, has already organized three West Coast Formula Junior-only races with CSRG for 2006 (see this month's news) and are looking to field full, 20-plus car fields at several other events as well. According to the trio, they are getting a lot of interest from both new and long-time Junior owners and are very optimistic about the group's prospects for growth over the next year or two.
Having raced with the Junior group in the past, I can certainly attest to the fact that these cars put on some fantastic, tight racing. Like Formula Ford's, Juniors are precision instruments that have the capability of great speed provided that the driver is good at "hustling" these low torque screamers through the turns. While its name might imply something diminutive or second-rate, make no mistake, a full-field of Formula Juniors is a fast-paced, action-packed race to behold. Let's hope that we get to see more of it on this side of the pond very soon.