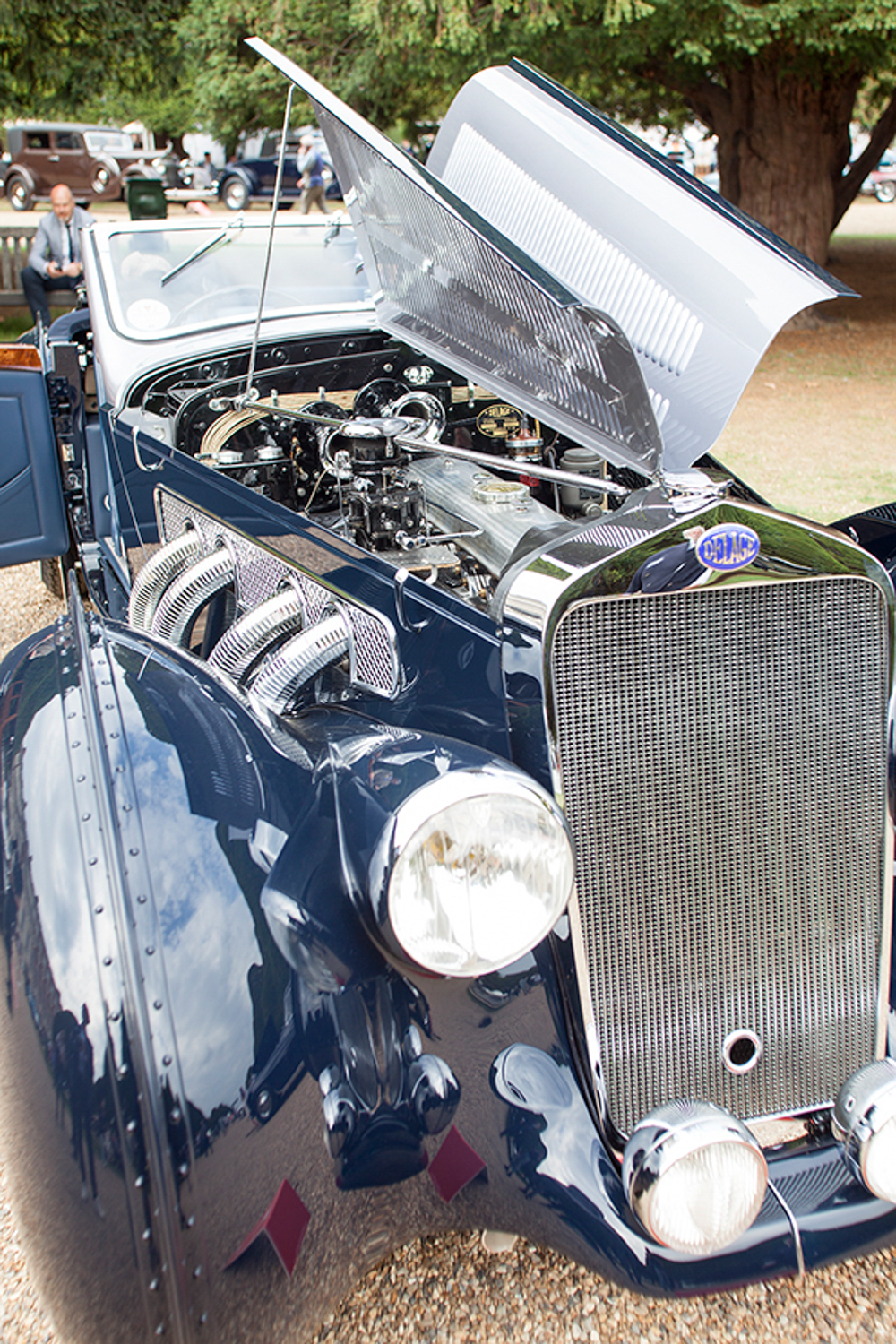 Returning again to King Henry Vlll's favored riverside palace of Hampton Court, the 2022 Concours of Elegance (Sept. 2–4) marked its 10th anniversary of always beeing staged at a Royal palace. Hampton Court has for the past five years been the concours' favored palace with the Fountain Gardens proving a glamorous setting for 60 of the world's rarest cars.
Unlike many other events, the concours' `Best in Show` car is voted by the owners themselves with the 2022 accolade going to a fantastic 1938 Delage D8-120, a one-off, two-seat streamliner by de Villars. When new, the Delage had a price tag of USD$7200 making it one of the most expensive models in the world at that time.
Owners are also charged with the task of voting for the best car by decade. First up was the pre-1915 class taken by a 1912 Rolls-Royce Silver Ghost so called because of its ghost-like quietness compared to other vehicles of the time. During its 110 years the car had resided in various parts of the world but during a recent restoration it's believed the chassis has covered less that 10,000 road miles.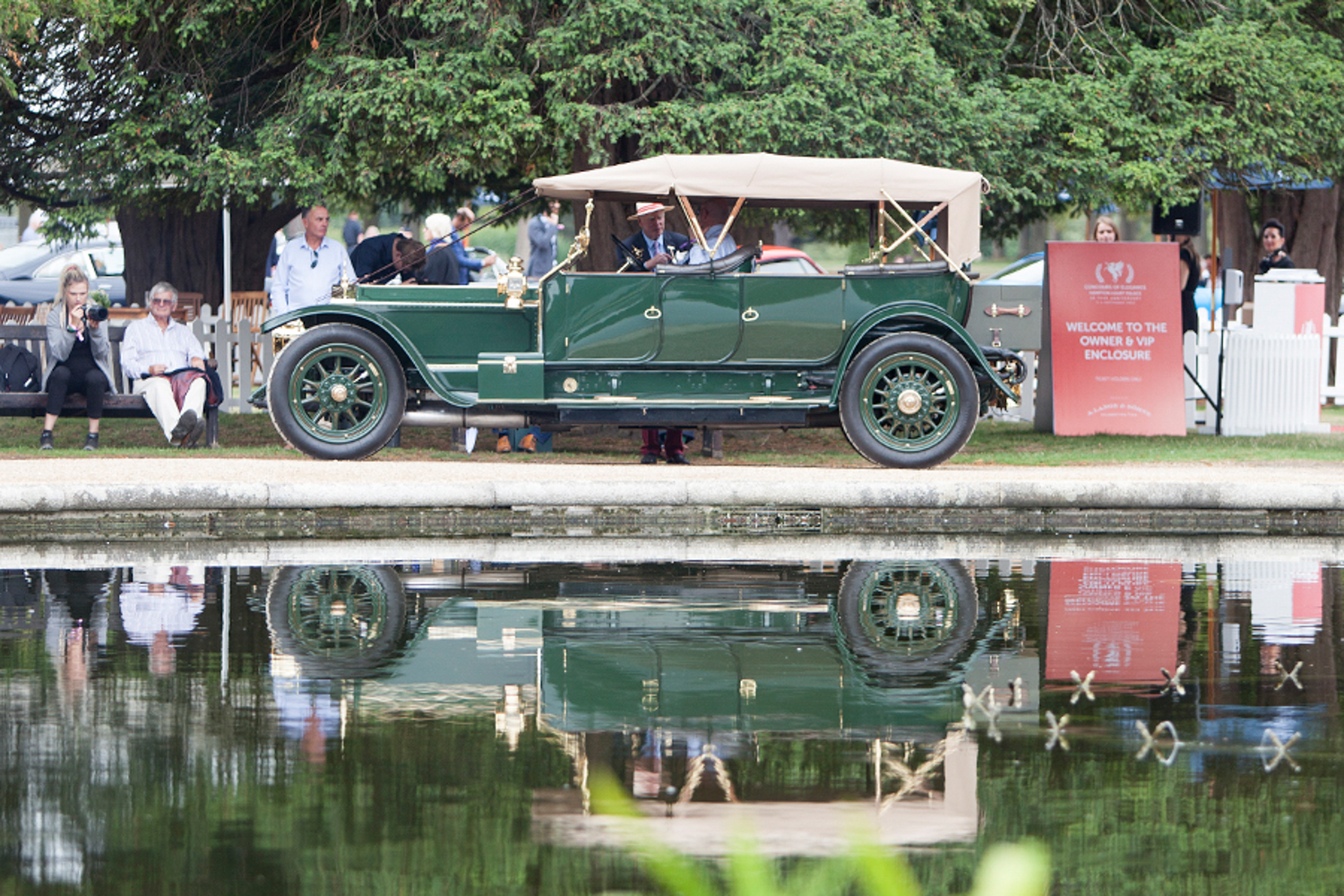 The 1920s class was scooped by an extremely rare 1925 Vauxhall 30/98 Wensum Tourer sporting a V-windshield, boattail coachwork and a totally original wooden-planked interior.
The 1930s era winner was a 1930 Cord L-29 Brougham that had been stored in several Kentucky barns for 65 years. Remaining extremely original despite its agricultural life, the Cord underwent a full restoration with interior fabric samples being sent to England to be accurately reproduced.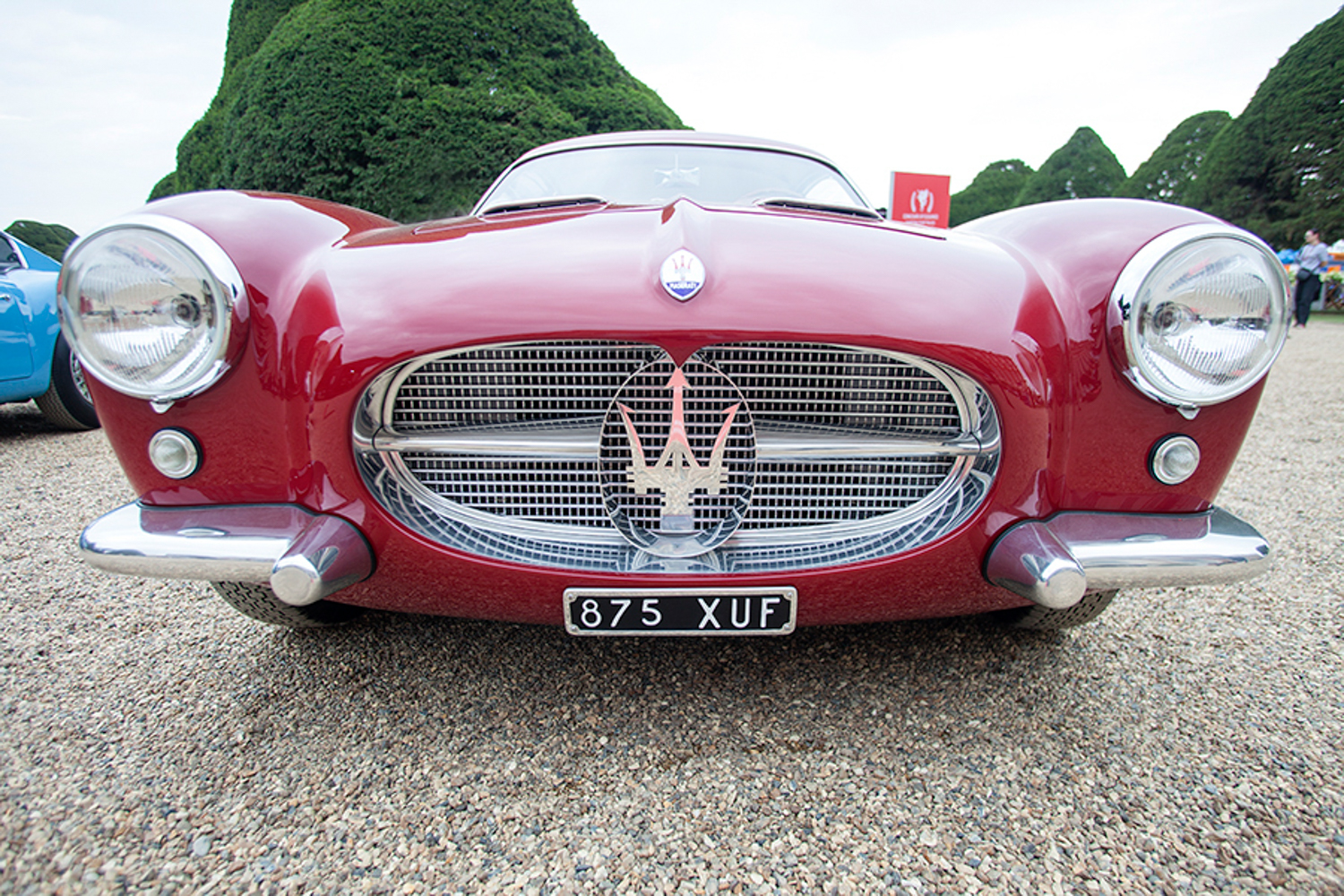 The 1940/50s category went to an immaculate 1956 Maserati A6G Zagato that had endured an eventful life. During the 1950s, it was raced at circuits across America then, in 1965, the original engine was replaced with a Buick V8, which was subsequently swapped back to a Maserati unit in 1986. Eventually, in 2002, after many more owners the A6G was reunited with its original power plant and restored to original.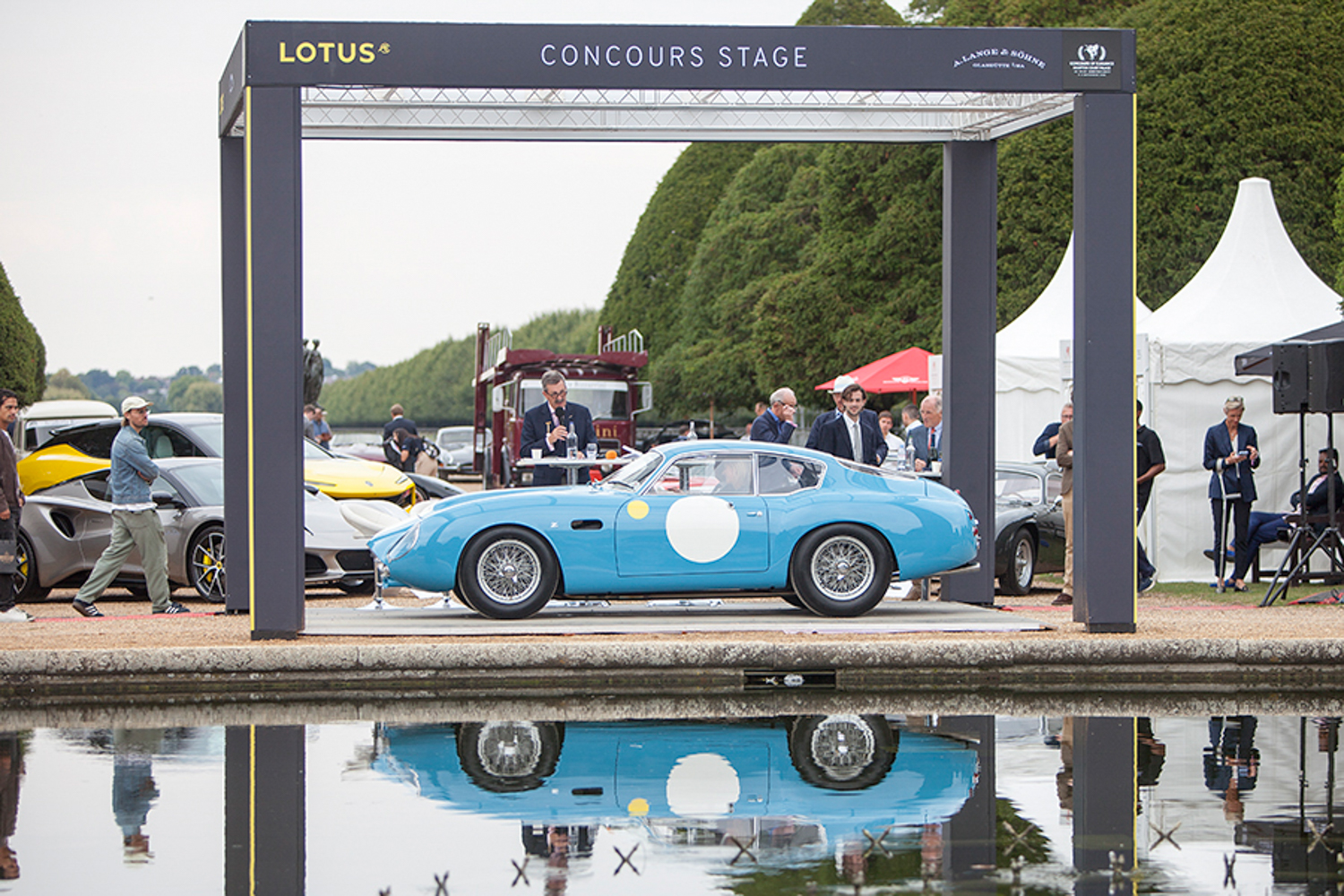 The 1960s class fell to a 1962 Aston Martin DB4GT Zagato finished in French blue and raced at Le Mans in 1962 & 63 by the Dewez l`equipe regularly reaching 170 mph on the Mulsanne straight before retiring during both races. 1964 brought success but in rallying form with first place finishes on the Snow & Ice Rally and the Rallye Routes du Nord-it must have been quite a handful on snow and ice!
The 1970s class was taken by a 1971 Lamborghini Miura SV one of the final cars to be completed. Having just undergone a full restoration, this mustard yellow (how 1970s is that?) wowed the other owners.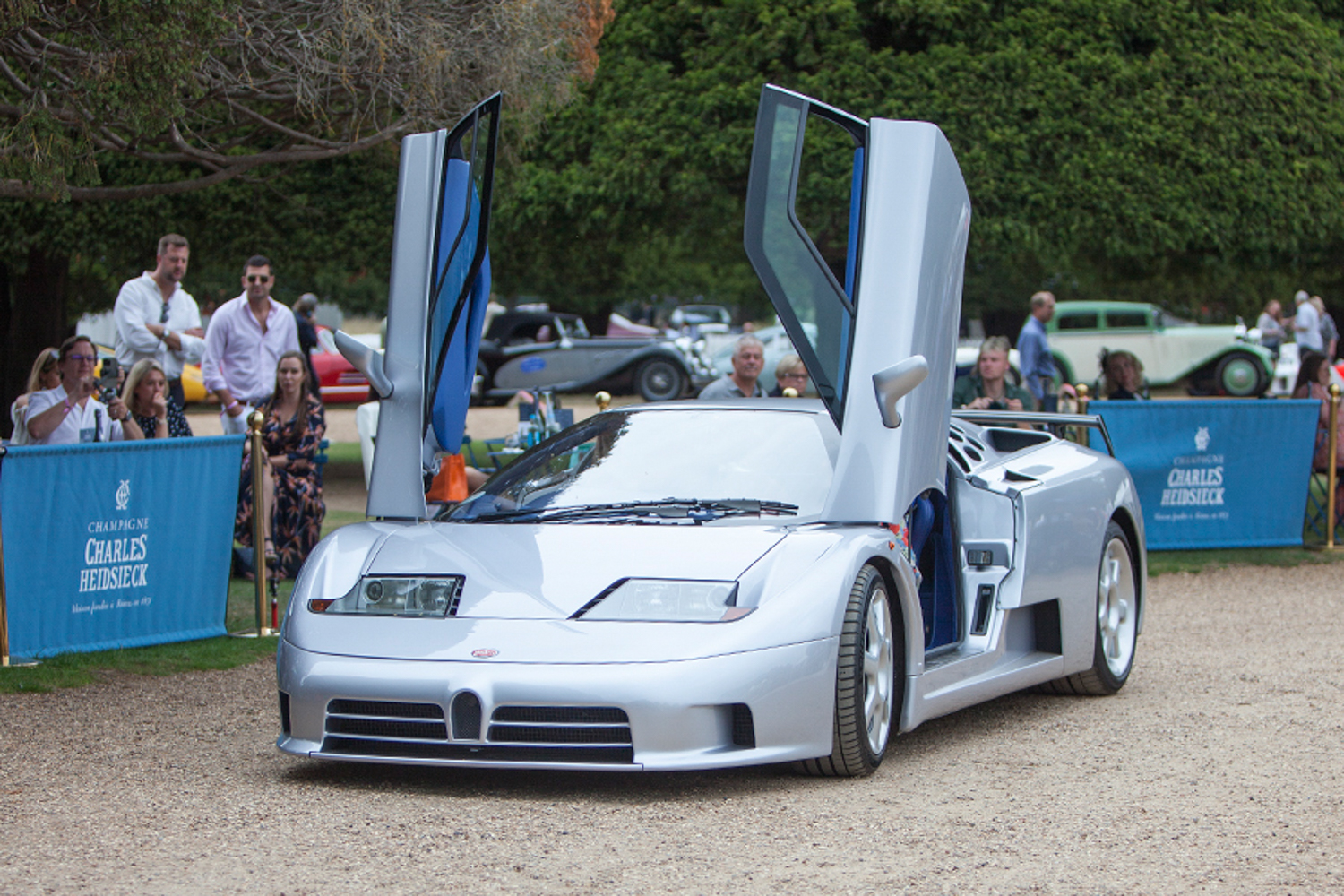 Finishing at the 1980s onwards category, a unique, right-hand drive 1994Bugatti EB110 Coupe stole the class. As Bugatti's 1994 British Motor Show model this chassis was then used as a development car fitted with an SS engine until the company folded.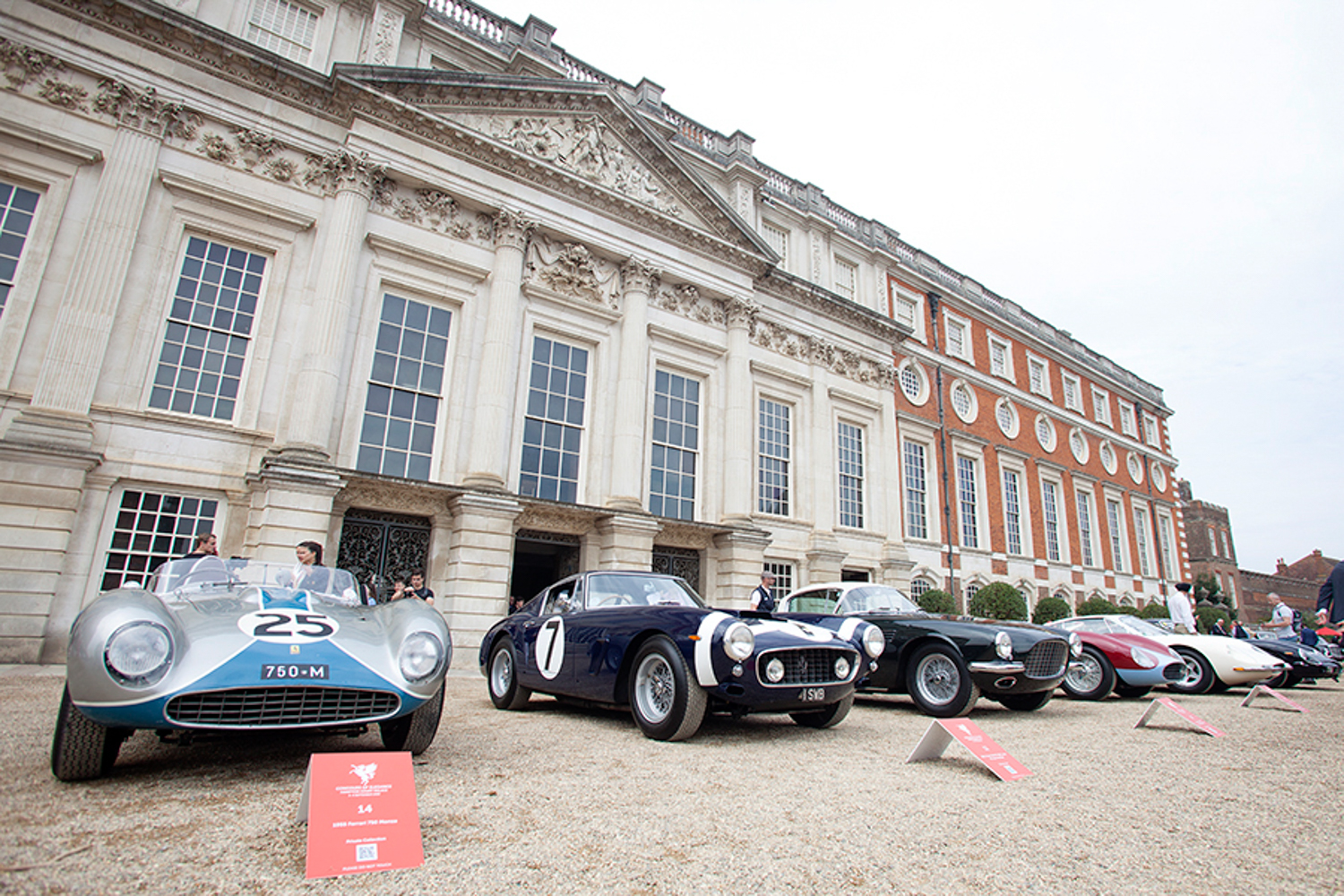 Best Ferrari—to commemorate 75 years of the marque—went to a 1966 365P Berlinetta Special that was indeed special to Luigi Chinetti the U.S. Ferrari racer and dealer who bought and sold the car twice before it became part of his personal collection for many decades.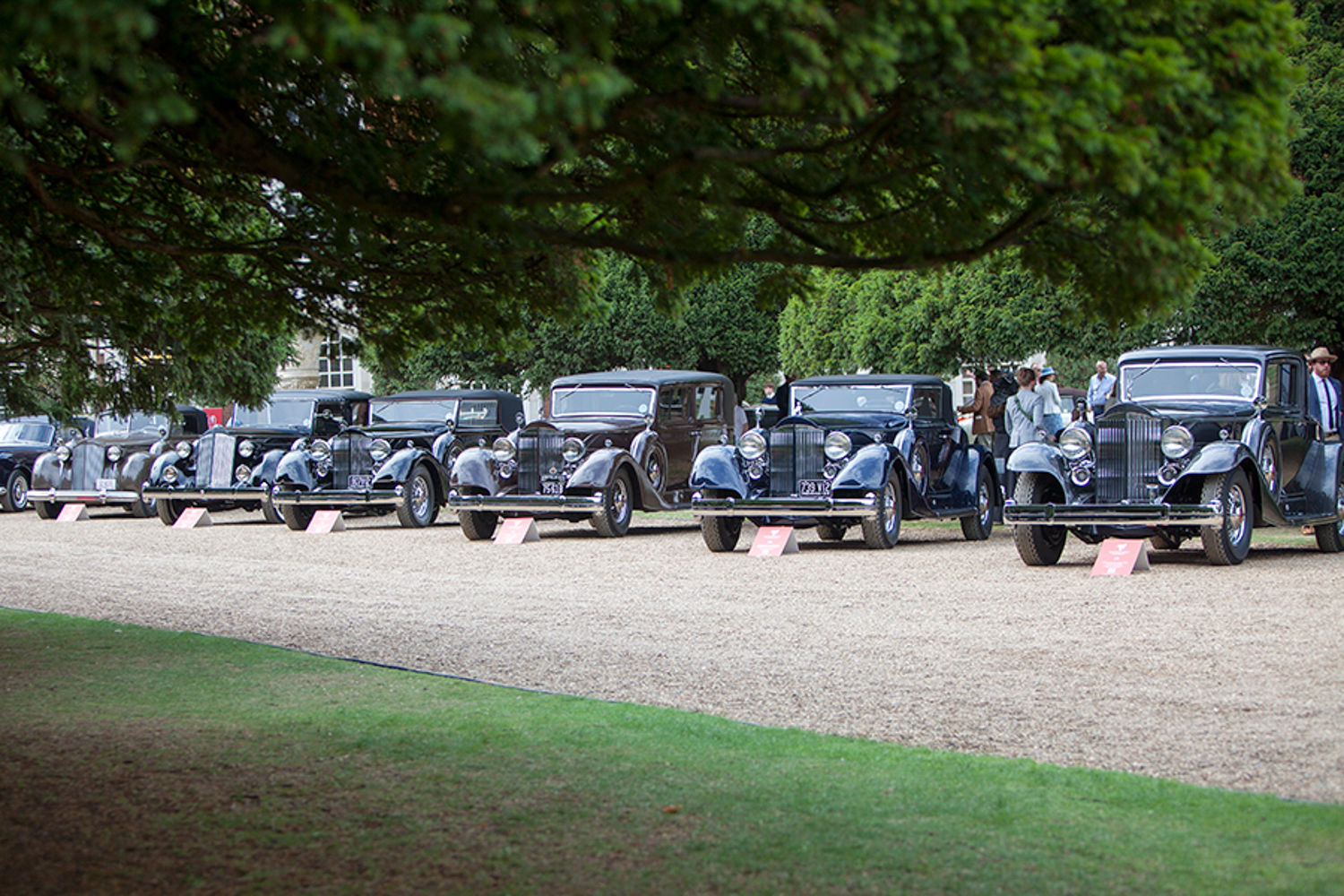 The first concours decade was not the only anniversary to celebrate; 75 years of Ferrari saw a comprehensive line up of the marque along the Palace entrance. Past winners over the decade returned to grace the lawn but Jack Boyd Smith's display of six Packards from his collection of nine was a show-stopper. Jack has built his impressive garage in only ten years and was bitten by the Packard bug at the 2013 Pebble Beach Concours. Why Packards? "I like the quality" says Jack. "They're a big car and well built; in the early '30s Fords sold for $350, Packards for $5000 to $10,000. It was really only somebody in Hollywood or royalty who could afford one."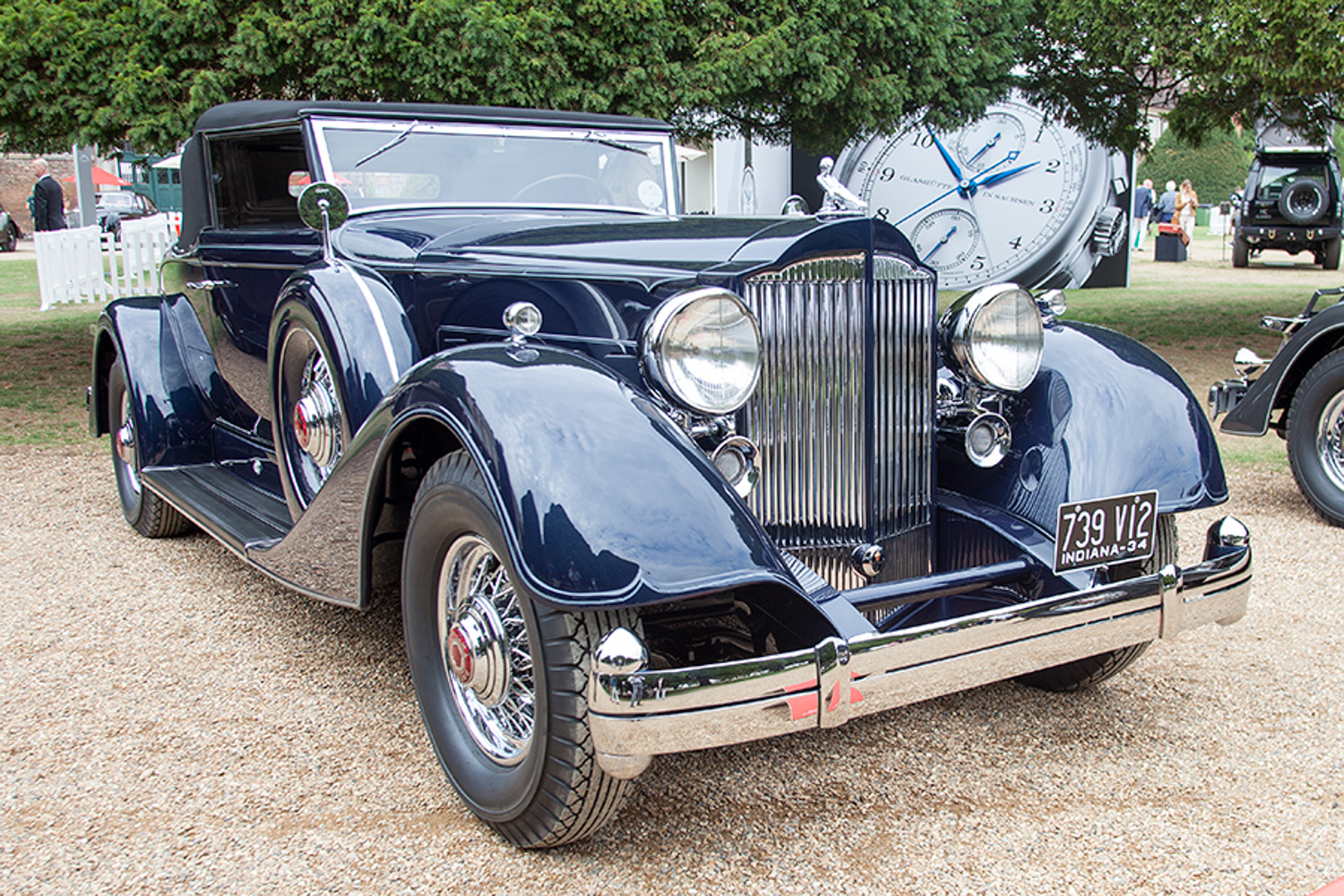 Saturday saw the Bentley, Ferrari, Jaguar and Aston Martin owners clubs descend on the concours with many of the visitors' cars worthy of a place on the lawn. Sunday is reserved for 30 under 30 a competition as the name implies for owners under 30. Also on Sunday was the Junior Concours, this competition was for half-scale hand-built pedal, electric or petrol-powered cars. Children drive the cars but usually Dad finds it impossible to keep his hands to himself! This year, fittingly in their 75th year, a Ferrari 312 T2 "Ferrarina 77" took pole position.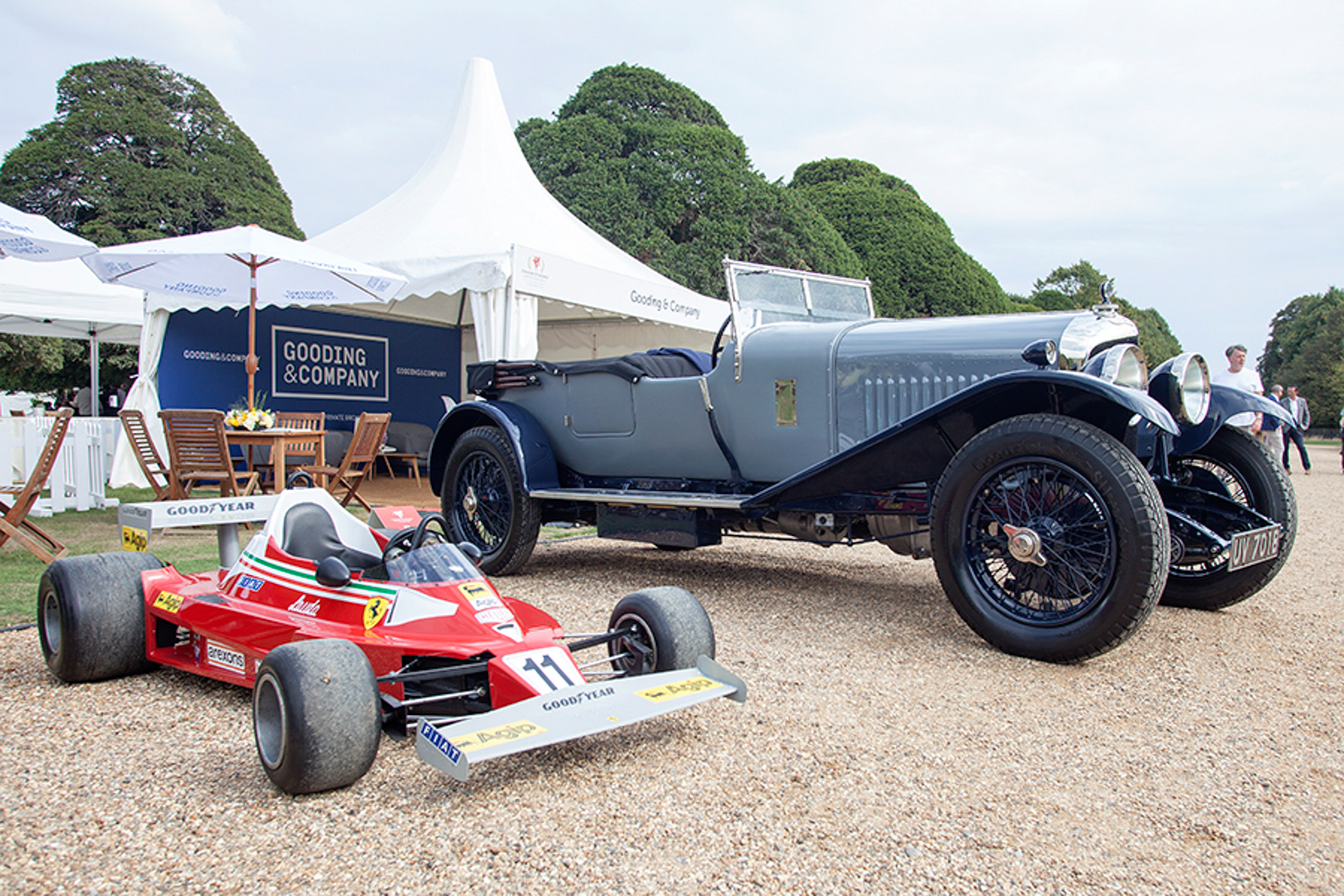 It's planed that Hampton Court's lawns will play host again next year in September to the Concours.
For a full list of awards see www.concoursofelegance.co.uk