During the FIA World Championship of 1965, the Ford Cobra Coupes competed in the Monza 1000 Km. The two-car team, run by Alan Mann, finished 1st and 2nd in class. Although not an overall win, the team was focused on the World GT Championship, which the team succeeded in winning that year.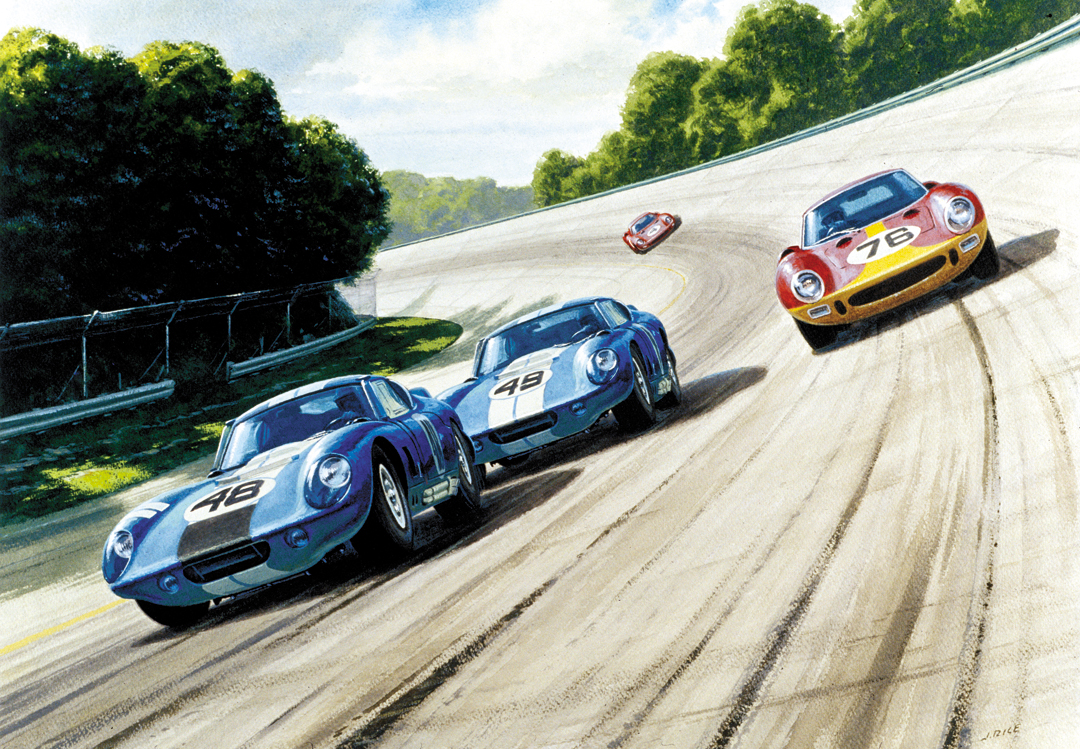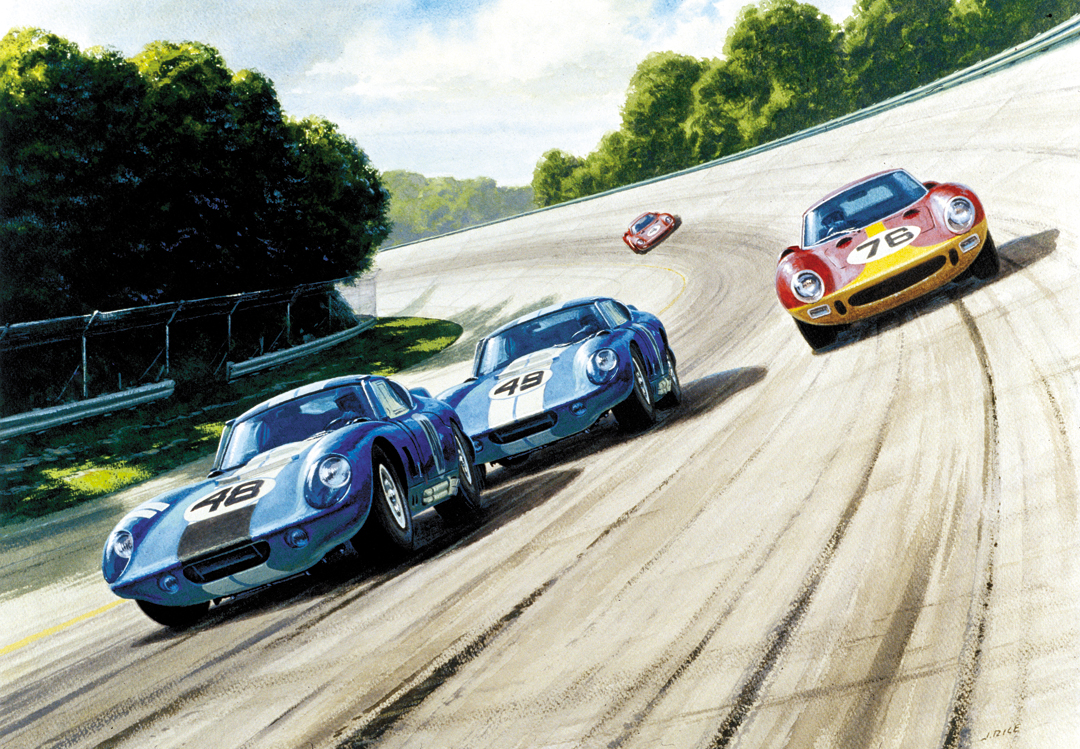 The class winning car of Bondurant and Grant finished 1st while the sister car of Sears and Whitmore ended up finishing 2nd. While not one of the most dramatic wins in Cobra history, the day certainly will be remembered for one of motorsport's all-time classic cars appearing on one of the world's classic circuits!
Watercolor, Image size 16″ x 22″
For Commissions, Originals & Prints, Contact:
John Rice
(914) 330-3932
E-mail: jfrice@optonline.net
Gallery inquiries are welcome.