Bobby Rahal, Indy 500 winner, driver, team owner, businessman and President of the Road Racing Drivers Club, was honored by the RRDC with the 2019 Phil Hill Award. The 2018 award recipient, David Hobbs, made the presentation at the annual RRDC members' dinner on January 23 prior to the running of the Rolex 24 At Daytona, the season opener of the 2019 IMSA WeatherTech SportsCar Championship.
The Phil Hill Award has been presented annually since 1993 to the person who the RRDC feels has rendered outstanding service to road racing. The recipient may be a driver, entrant or outstanding member of a sanctioning body.
It is named in honor of America's first Formula 1 World Champion (in 1961), and is not only a tribute to his masterful accomplishments on the race track, it also recognizes his contributions as a great ambassador for the sport. Hill passed away in 2008.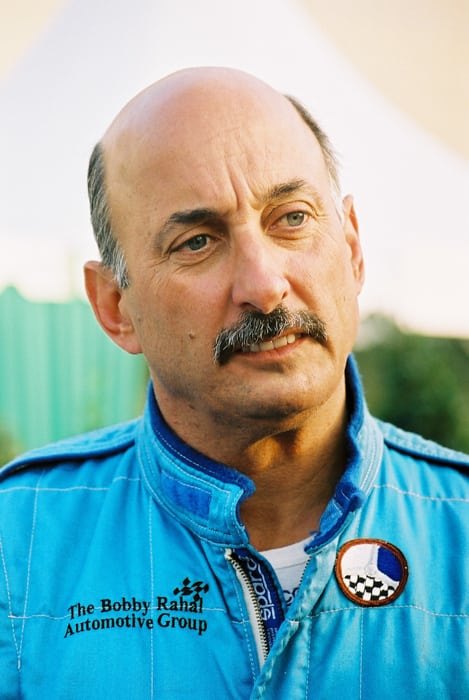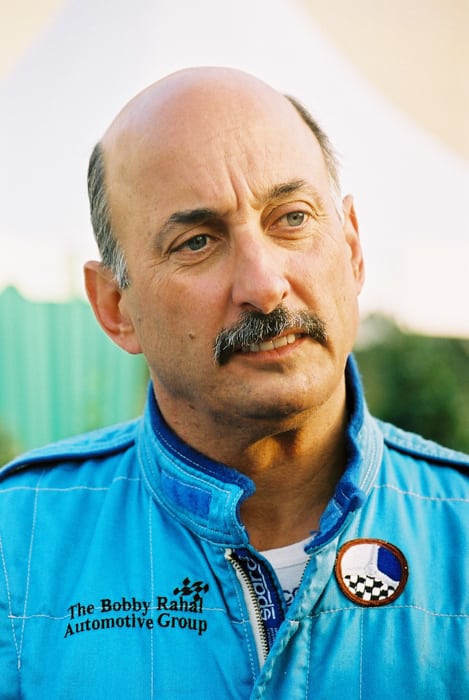 Robert "Bobby" Woodward Rahal was born in Medina, Ohio, in 1953, and started in SCCA's Formula Atlantic Series and then European Formula Two. In an 18-year career spanning F1, Can-Am, Le Mans/IMSA, and CART, Rahal notched three CART championships, including the 1986 Indy 500 win, and wins at the 1981 24 Hours of Daytona and the 1987 12 Hours of Sebring.
In open-wheel racing, Rahal started 264 races for five teams and scored 18 poles and 24 wins. He collected back-to-back CART championships in 1986 and '87, and picked up his third in 1992. When Buddy Rice won the 2004 Indy 500, Rahal became only one of a handful of individuals to win the Indy 500 as both a driver and a team owner.
After retiring from driving in 1998, he joined Jaguar's F1 effort and later became the interim boss of CART.
Along with David Letterman and businessman Michael Lanigan, he is a principal in Rahal Letterman Lanigan Racing and has developed some of the top young talent in open-wheel racing, including Graham Rahal, Takuma Sato, Buddy Rice, Danica Patrick, and many others. He also brought Honda into North American open-wheel racing in the early '90s, that has produced for Honda 16 driver crowns and more than 237 victories including 12 Indy 500 wins.
His team won the 2010 GT team and manufacturers titles in the American Le Mans Series (ALMS) with BMW and swept the top two spots in the 2011 12 Hours of Sebring, earning the 2011 ALMS GT drivers championships for Joey Hand and Dirk Mueller. In 2012, the team earned back-to-back Sebring wins and was second in the Team Championship and third in the Manufacturer Championship. In 2013 BMW Team RLL earned two wins, seven podium finishes and four poles en route to second place in the Driver, Team and Manufacturer Championships. In 2014, the team joined the United Sports Car Series (USCC), later renamed the IMSA WeatherTech SportsCar Championship. Since 2014, BMW Team RLL has totaled 17 wins, 23 poles and 68 podiums and second place in the Manufacturer, Team and Driver championships in 2015 and 2017. In 2018, the team brought BMW its first victory with the all-new M8 GTE and followed up with back-to-back wins, six podiums and three poles over the two-car program. in 2018, the team also entered the world's first production-based electric vehicle race series – the Jaguar I-PACE eTROPHY – with a two-car effort.
Rahal was the driving force behind the new HMP Legends of Motorsports historic racing series that was purchased by an outside group late in 2011. Along with his leadership of Team RLL Racing, he operates Bobby Rahal Automotive Group, a string of car dealerships in Pennsylvania, is President of the RRDC, former Chairman of the International Motor Racing Research Center Governing Council at Watkins Glen and is active in the community through the Bobby Rahal Foundation. He is past Chairman of the USA Bobsled & Skeleton Foundation.
The evening's M.C., TV commentator Leigh Diffey, introduced both Hobbs and Rahal. "For those of you who might think that this year's recipient is just the RRDC's David Letterman, you're wrong," he said. "He's a tremendous person, a tremendous leader, a tremendous team owner and, as we all know, a phenomenal driver."
"Getting the Phil Hill award last year meant a hell of a lot to me," said Hobbs, "because obviously any award from the RRDC is very important to a racing driver. For me, as one of the older members who was around when Phil was driving it was particular poignant because he was a hero of mine. He had some incredible races in the very early '60s when I was just starting.
"I knew Phil and I knew a lot of his compatriots, like Dan Gurney and Stirling Moss and others. So, to me it was very important. And obviously tonight it's very special to me to give the award to Bobby Rahal, who really is one of America's top drivers of all time, including Phil Hill, Dan Gurney and Mario Andretti. Bobby has been super successful in every dimension of racing he's been involved in, and a multiple winner. And, now he's gone on to be a super successful team owner. You couldn't find a better example of a person who should win the Phil Hill Award. Great night."
Hobbs "interrogated" Rahal, helping him recall important moments in his racing career. "Winning the Indy 500 changed my life personally and professionally," said Rahal. "I don't know of any other sporting events out there in the world that do that. Maybe the British Open in golf or Wimbledon or the U.S. Open in tennis.
"When I won Indy the one thing that was super special to me was winning it for my team owner Jim Trueman, who passed away 10 days after we won Indy. He was the guy who really gave me my chance. He was with me year after year in some way, shape or form. To win the race and achieve something that he wanted so much really meant a lot to the team and me. We never really got to celebrate the win, but it has a lot of meaning for all of us who were involved with our team at that time."
On winning the award, "It means everything to me," said Rahal. "Phil Hill was such an amazing guy, not just as a driver and as an ambassador, but a driver who has won in multiple disciplines. He was a very educated guy who had a lot to say and had a lot to do with things in the automotive world. This award named after him has got to be one of my favorite trophies."
Past RRDC Phil Hill Award Winners include:
1993 John Bishop
1994 Juan Manuel Fangio II
1995 Leo Mehl
1996 Charlie Slater
1997 Danny Sullivan
1998 Rob Dyson
1999 Bob Fergus
2000 Elliott Forbes Robinson
2001 Bill France
2002 Jim Downing
2003 Derek Bell
2004 Brian Redman
2005 Jim France
2006 Roger Werner
2007 Skip Barber
2008 Roger Penske
2009 Bob Bondurant
2010 Nick Craw
2011 Rick Mears
2012 George Follmer
2013 Peter Brock
2014 Hurley Haywood
2015 Vic Elford
2016 Scott Pruett
2017 Chip Ganassi
2018 David Hobbs