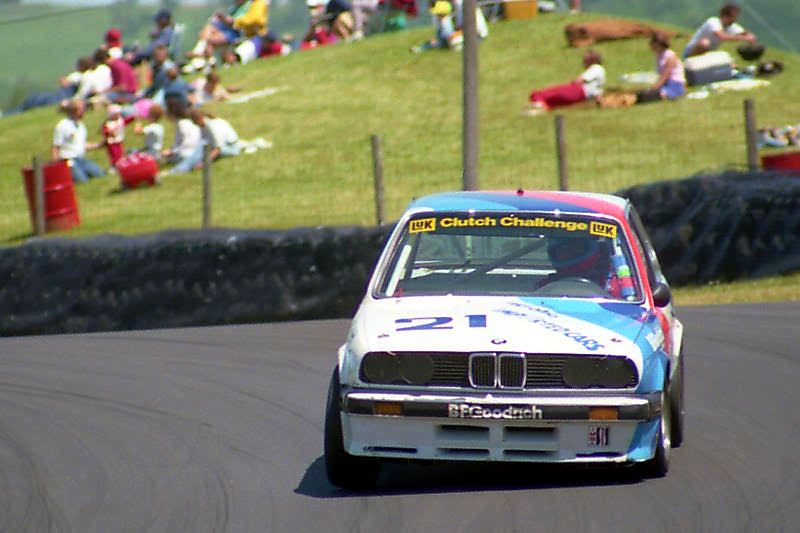 After reading the great Racecar profile of the BMW M3 (VR, August 2016), I had to share my experience with a BMW built for a special category of American competition.
This unique BMW competition car has an estimated 1,500 miles since new according to logbook activity and race entry research. This car was originally prepared from a new 1987 factory BMW E30 body in white, by TC Kline Racing in Ohio. A world-renowned BMW suspension guru, Mr. Kline fitted adjustable Koni suspension, camber plates and significant structural reinforcements to the car.  The engine was sent to legendary Russ Collins Engineering in Torrance, California for balancing and blueprinting, uprated camshafts and head work, as well as balanced and blueprinted injectors.  The car runs on a factory BMW pre-production race ECU.  This car has a myriad of unique and personal touches, such as the tailored headers and exhaust fabricated by the great Alf Gebhardt, IMSA GTO Daytona 24 hour winning driver alongside Hans Stuck and Walter Brun in the Schnitzer BMW M1.  Mr. Gebhardt made various mechanical and structural alterations to this car, which contributes to both its rarity and driving pleasure.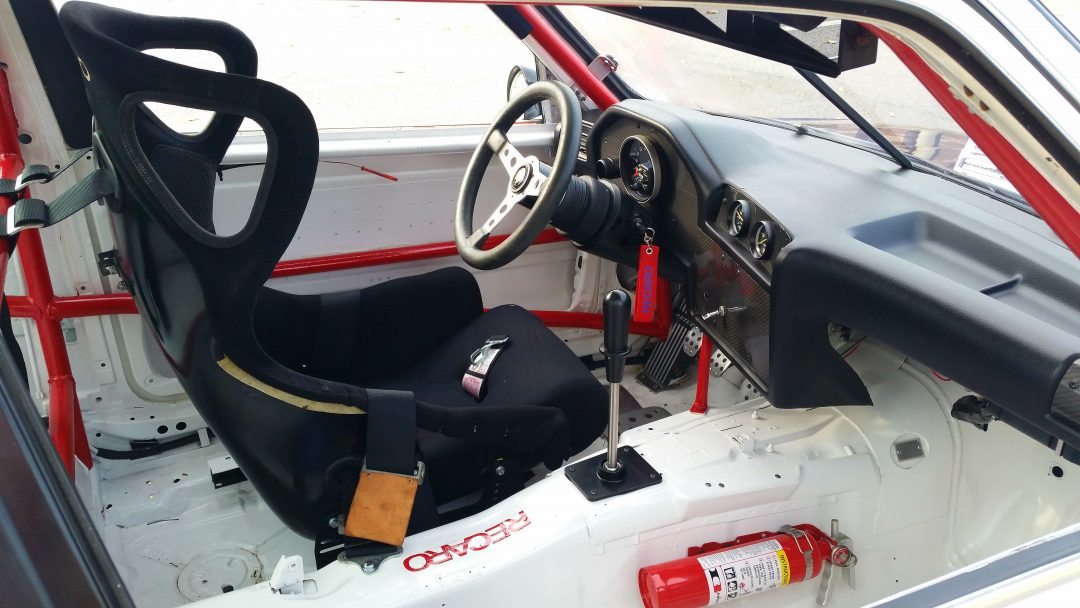 This car sounds like no other BMW straight-six engine that I have personally had the pleasure of hearing.  One accurate analogy would be a ground-shaking, 6-cylinder NASCAR Sprint Cup Car. It's a hair raising event every time the ignition switch turns on!
This 1987 BMW 325is was built and originally campaigned in the IMSA Firestone Firehawk series of the late '80s to early '90s.
[Click "2" below, right for next page]

This series was devised for both amateur and professional racing drivers and spawned many successful racing careers with legends like John Andretti, Dorsey Schroeder, Bobby Rahal and Randy Pobst to name a few.  Not long after the car's initial construction, it was upgraded to run in the IMSA IS series.  This series was also known by its various title sponsors such as Toyo Tire Challenge, Luk Clutch Challenge and Automobile Magazine Challenge to name a few.  Driving duty was split between TC Kline, Randy Pobst (recently inducted into the Sports Car hall of fame alongside Roger Penske and Bob Henderson), and Ron Pawley (1985 Daytona 24 hour class winning driver).  The car predominantly on the East Coast at famed circuits such as Mid-Ohio, Road America and Daytona, as well as Topeka, San Antonio West Palm Beach and others.  Luckily the car made it through its racing life with only a few minor battle scars. One in particular on the right rear has a particularly interesting story involving NFL hall of famer Walter Payton during his brief stint as a racer.
This car has seen a number of livery changes over the years, all of which have been preserved to this day.  It currently sits in its J. Pauley Motorsports livery applied by its last owner, Ron Pawley.  This was Mr. Pawley's first racing car. He purchased the car from T.C. Kline after an agreement to drive the car for an IMSA Firestone Firehawk event at Mid-Ohio. Mr. Pawley enjoyed the car so much that he made Mr. Kline an offer of $12,500 to buy it after his first practice session. During Mr. Pawley's long ownership period the car was driven by Randy Pobst, TC Kline and Pawley. The car belonged to Mr. Pawley from that time forward, until about 2 years ago when he sold the car to me.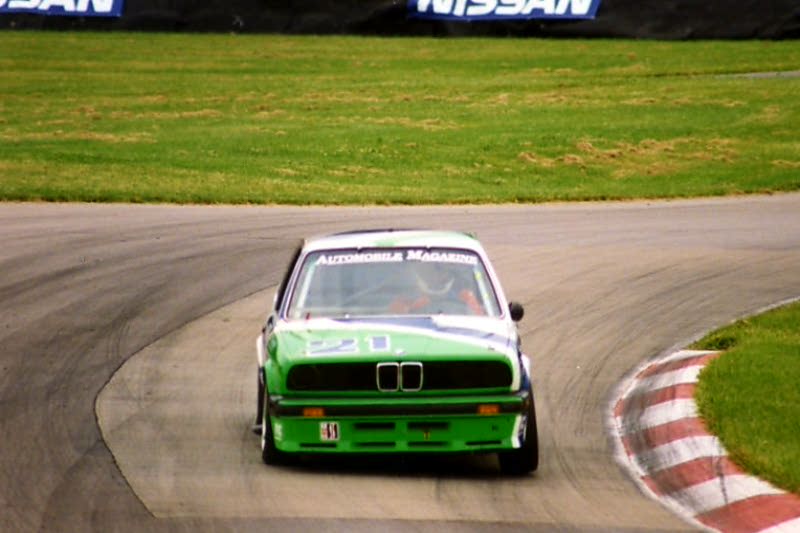 For me, owning this car means becoming a small part of its history.  A history that includes:
– Being driven by one of the most successful and well known modern sports car drivers of our time and recent SCCA Hall of Fame inductee Randy Pobst.
– Being owned and raced by a Daytona 24 Hour winning driver Ron Pawley
– Campaigned by the most successful IMSA Firestone Firehawk series team in history TC Kline Racing.
After its days as a racing car it was put on display at Mr. Pawley's various BMW and Toyota dealerships, as his first racing car and an important part of his racing life.  In 2010, the car was sent out for a complete refresh at Franz Blom racing in preparation for the Sebring 12 hour SVRA event. The car ran this event and followed up by doing the same event at Sebring in 2012. The car's last race was the 2012 Sebring 12 hour SVRA.  It has not seen a racetrack since then and has most recently been thoroughly gone through and refreshed accordingly.
After years of knowing and following this car I was blessed to have had the opportunity to purchase her. She now resides in my race shop where she has been lovingly cared for and maintained as a precious piece of BMW racing history.
In-Car Race Footage
IMSA Columbus,Driver: TC Kline
IMSA West Palm Beach, Driver: Randy Pobst
IMSA Topeka, Driver: Ron Pawley