[adinserter block="7"]
Auctions & Market
News, results and more from the classic car auction industry. Upcoming collector car events and auctions as well as the results from the biggest and most important classic car auctions on the planet, we have complete coverage of the world of collector and rare car sales and events.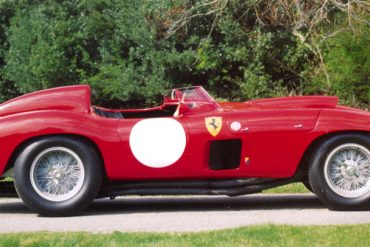 Sales figures were dramatically down this year on the Monterey Peninsula at the Brooks, Christie's and RM auctions compared to...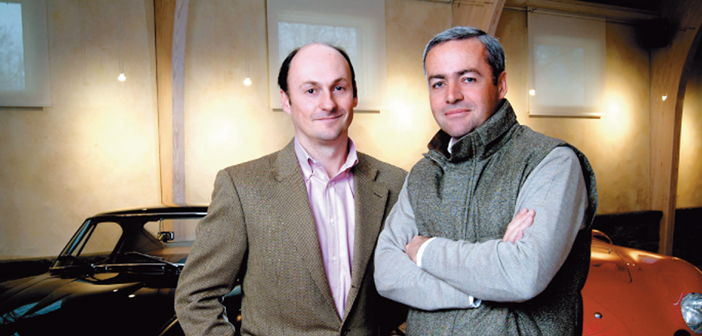 In early December, Miles Morris and Malcolm Welford, guiding lights in Christie's Auction House's U.S. motoring department, announced that they were leaving the company to form their own historic car consultation and brokerage company. According to Morris, "We plan to specialize at the high end of the marketplace and already...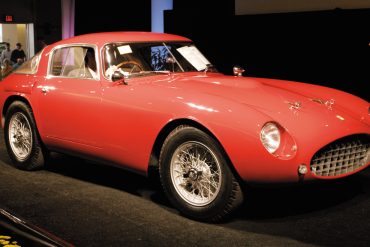 While long known for record sales of muscle cars and hot rods, this past January's annual Scottsdale, Arizona auctions also...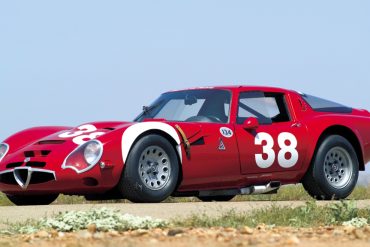 On August 19, at Bonhams & Butterfields Quail Lodge sale, the last Alfa Romeo TZ2 ever built for Alfa's Autodelta...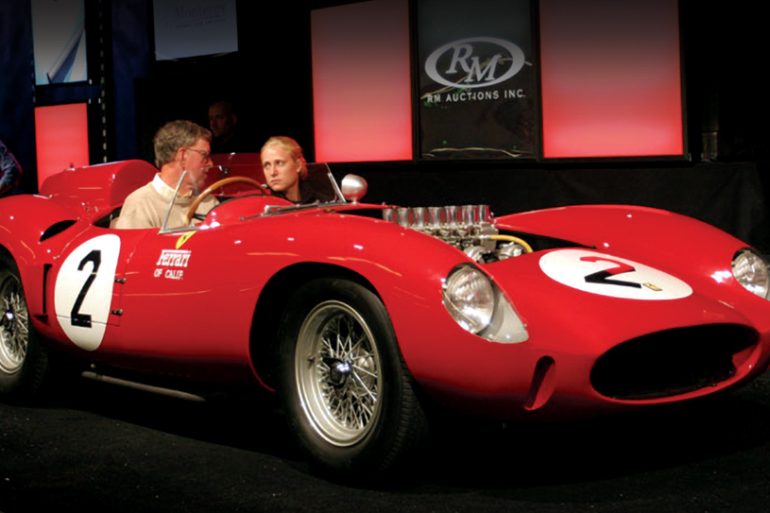 This year's Monterey Historics weekend saw five separate auctions, spread over four days, sell an utterly astounding $100,370,000 worth of collector cars. Just to give the gravity of this sale some scale, if the five Monterey auctions were a country, they would rank 169th in the world for Gross National...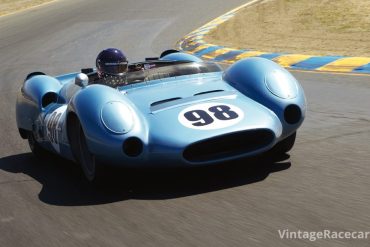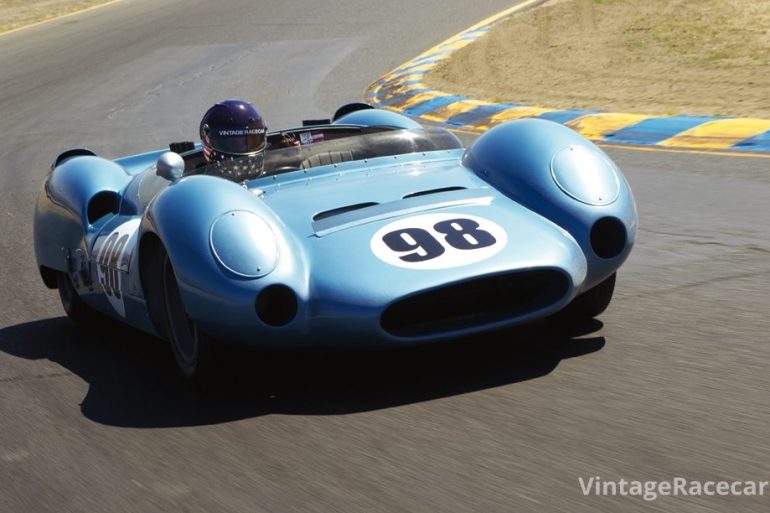 Regardless of where in the world you live—or whether you follow the financial markets—you'd be hard-pressed to not be familiar...
Collector car auction watchers had their eyes and wallets focused on last weekend's 10th annual RM Auctions Automobiles of Amelia...
The curtain will rise on an epic collection of vintage automobiles and memorabilia, June 27th to 29th as RM Auctions presents the esteemed private collection of Mr. Art Astor. A California native and 50 year broadcasting veteran, Astor is a renowned entrepreneur and passionate collector, having built one of the...
The Worldwide Group has announced the procurement of an array of stunning vintage European road and race cars, set to...
The focus of the collector car world will return to Maranello, Italy on May 18 as RM Auctions, in association...
Auto aficionados from across North America and as far away as Europe descended on North Texas on the weekend as local entrepreneur and lifelong collector, Mr. Wayne Davis, offered his personal collection of classic cars at auction. Hosted by Canadian-based RM Auctions, and held at the Wayne Davis Estate in...
Coys famous Legende et Passion Monaco auction will take place on Saturday May 10, 2008 at the Espace Fontvielle when...
Classic car fever swept over the Motor City on the weekend as record crowds attended RM's Classic Car Auction of...
Serious collectors and enthusiasts alike descended on Texas last weekend, as Worldwide Auctioneers presented an outstanding assortment of vintage automobiles at its 4th annual Houston Classic Auction. Held in conjunction with the Keels & Wheels Concours d'Elegance, the six hour sale attracted bidders from across the USA and Europe, as...
In the market for a Dodge Viper with strobe lights? If so, you are in luck as that very car...
Car enthusiasts and Ferrari collectors from across the globe descended on Maranello, Italy this past weekend for RM Auctions' second...
The unique and celebrated prototype Jaguar 'E2A' as driven by no fewer than four of the world's greatest racing drivers is to be offered for the first time at auction, headlining Bonhams & Butterfields' annual Quail Lodge sale, in California, on August 15th, 2008. It is expected to fetch in...
RM Auctions, in association with Sotheby's, has continued its record-breaking European sales run with another highly successful auction event held...
Worldwide Auctioneers has announced that its inaugural Auburn Auction will include some of the most celebrated and important motorcars in...
Bonhams has amassed an exceptional collection of rare motorcars to go on auction Sunday, June 8th, at 10:30 am, as part of its first offering at the annual Greenwich Concours d'Elegance.  This important sale of motorcars features rare marques with impressive racing history, classically elegant Rolls-Royce and touring cars, and...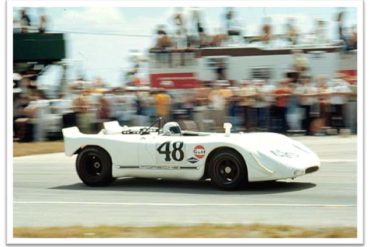 It's that time of year again when the automotive world gears up for the mother of all U.S. motoring events:...
The very first production Jaguar D-Type to roll off the line in 1955 will star in Bonhams' Goodwood Festival of...
Gooding & Company, the official auction house for the Pebble Beach Concours d'Elegance, has announced early entries for its annual Pebble Beach auctions, to be held August 16-17, 2008. Among the significant cars consigned to date are the USRRC championship-winning Lotus-Porsche driven by George Follmer, the acclaimed 1934 Triumph Dolomite...
RM Auctions announced the addition of Bob Mosier to their team of car specialists. A pillar of the California collector...
RM Auctions will raise the green flag on a winning line-up of vintage sports, racing and classic cars when they...
Bonhams Delivers Sizzling Auction Action at its First Greenwich Sale of Collector Motorcars with Sales of Nearly $2.7 Million Determined, competitive bidders did not let the sweltering 98-degree heat deter them from vying for the rare collector motorcars and automobilia Bonhams offered on Sunday, June 8th, at the site of...
The 8th annual Russo and Steele "Monterey Sports and Muscle at the Marriott" automobile auction will be held August 14th...
Report and photos by Vince Johnson The 2012 running of the Supaloc Targa Adelaide Rally was held 22-26 August in...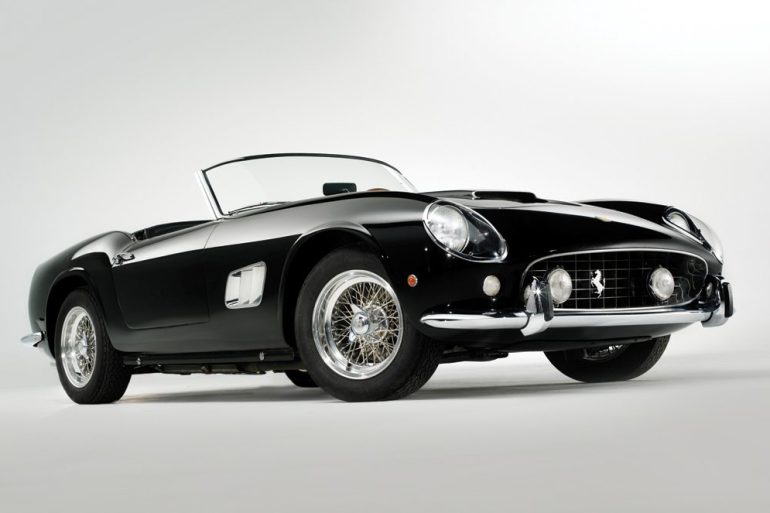 Ferrari collectors from across the globe descended on Maranello, Italy, May 18, for RM Auctions' second annual "Ferrari Leggenda e Passione" auction event to witness a new auction record established for a 1961 Ferrari California Spyder formerly owned by actor James Coburn. This desirable classic exceeded all expectations by setting...