The 18th Annual Amelia Island Concours d'Elegance will honor racing driver Sam Posey as its special guest and celebrate the 50th anniversaries of Porsche's 911 and the Ford GT40, as well as the cars of Harry Miller.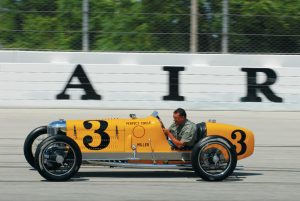 Posey enjoyed a diverse career as a driver in Can-Am, Trans-Am, Formula 5000, Indycars and Formula 1, before moving into television as a color analyst and presently applies his verbal artistry to introductions for Speed TV broadcasts of F1 and other events.
Introduced in the autumn of 1963 at the Frankfurt Auto Salon, Porsche's 911 is the car that propelled Porsche to commercial and competition success. Breaking new technological ground with its horizontally opposed six-cylinder engine the 911 served as the foundation for generations of Porsche sports and racing cars.
"The profile of Porsche's 911 is instantly recognizable," said Amelia Island founder and chairman Bill Warner. "The 911's shape has remained fresh, contemporary and essentially unchanged since the day the first 911 was built a half century ago. That must be the best and purest definition of a truly great design."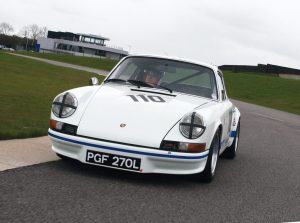 Another of those great designs is the Ford GT40, commissioned by Henry Ford II as the primary weapon in his assault on Ferrari's dominance at Le Mans. GT40-based cars won the 24-hour French classic for four consecutive years in the late '60s before being effectively prohibited by the rules. Topping the assemblage will be perhaps the most famous GT40 of all, chassis number 1075, the only car ever to score a repeat win at Le Mans, doing so in 1968 and '69—as well as winning the 12 Hours of Sebring in the latter year. Also on display will be stablemates 1074 and 1076.
The 2013 Amelia Island Concours d'Elegance will be held March 8-10 on the 10th and 18th fairways of The Golf Club of Amelia Island at Summer Beach, adjacent to The Ritz-Carlton on Amelia Island.
For complete information, please visit www.ameliaconcours.org