The American Le Mans Series has announced that it will create a series of races for historic IMSA GTP cars to be run in conjunction with various ALMS races in 2001.
The series, which is being launched by American Le Mans Series founder, Don Panoz, will run at least three races next year and will feature racecars from past eras of the former International Motor Sports Association (IMSA).
"Many fans of the American Le Mans Series have told us of their love for the great IMSA GTP racing machines of the past," said Scott Atherton, president and COO of Panoz Motor Sports Group, which includes the ALMS. "Many of those cars are still around and are maintained in racing condition by their owners. These events will attract the best from the glory years of IMSA, both drivers and cars, and will be a superb added attraction for American Le Mans Series race weekends."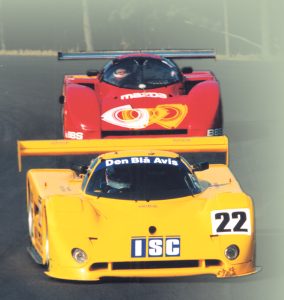 Plans are for the Historic IMSA GTP races to be one-hour timed events, with one mandatory driver change. Legendary road racing stars and vintage racers Bob Akin and Brian Redman are already involved in the project along with the Historic GTP Foundation, a nonprofit organization formed to oversee the ongoing competition of the these special cars.
Races for the Historic IMSA GTP Series will be sanctioned by Professional Sports Car Racing, Inc., as are all ALMS races. Atherton said that discussions are underway to add races for the series to the weekends of several 2001 ALMS races and that a full schedule would be announced in the near future.
"The American Le Mans Series' motto is 'For the Fans,' and we feel that adding these races for historic IMSA GTP cars to selected ALMS weekends will be a huge hit with the fans," said Atherton. "Seeing some of the great Jaguars, Porsches, Toyotas and other cars of the past in action, with drivers such as Akin, Redman and a host of others at the wheel, will be exciting for everyone."