The history and intrigue of the sprawling Doheney Estate—known by most as Greystone Mansion in Beverly Hills, California—makes any visit to the grounds a very special occasion. Add to that an immaculate assemblage of special pre-1974 automobiles, great food and like-minded enthusiasts, and you have an event with world-class eminence.
This May's Greystone Mansion Concours d'Elegance was all that and more. The picturesque manor and grounds that has served as a backdrop to so many Hollywood films, weddings and other special occasions enjoyed a veritable feast of Porsches, Bugattis, Alfa Romeos, Ferraris, Jaguars, Mercedes, Cobras and so many other unique marques.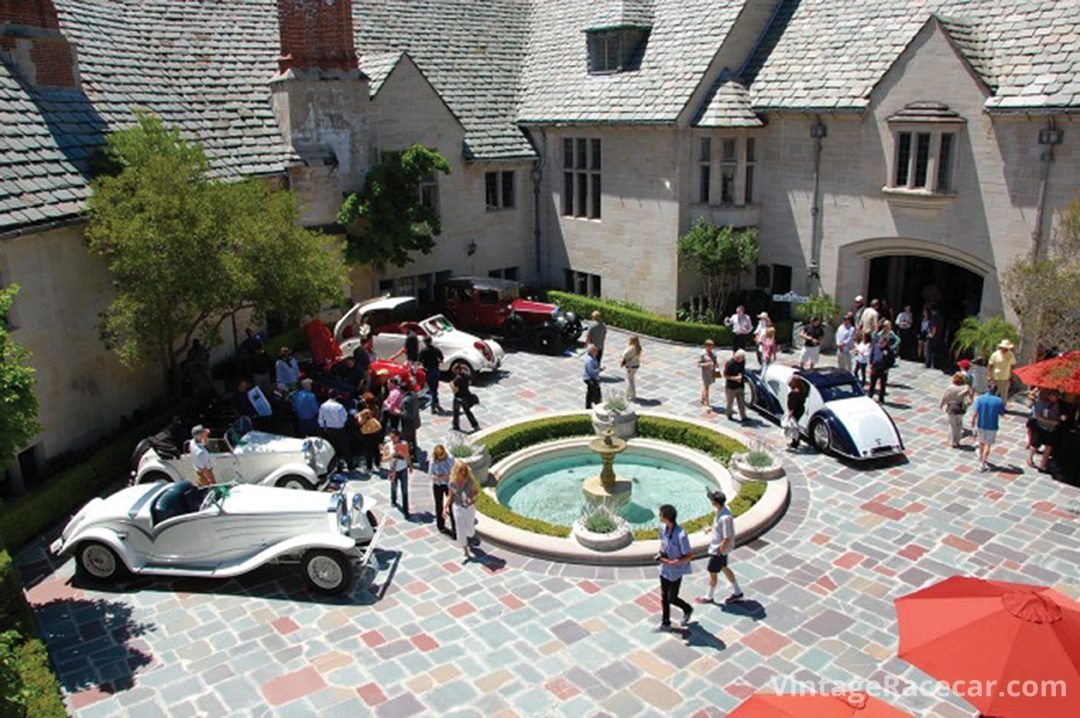 Best of Show for Concours de Sport went to Ron Hein and his 1962 Alfa Romeo Sprint Zagato Coda Tronca—a very rare Alfa, as only 30 of the Sprint Zagatos had the Coda Tronca bodywork. The Best of Show Concours d'Elegance award went to the 1903 Thomas Model 18 owned by Ron and Sandra Hansen who have collected many concours awards over the years with this particular car. The People's Choice award went to Jon Iverson for his 1962 Volkswagen Beetle.
All of the winners were from California except Spencer Wolcott of Seattle, Washington, whose 1966 Mustang GT was chosen as the best Ford. A full listing of the winners can be found at sportscardigest.com/seventh-annual-greystone-concours/