The call came late on a Saturday, "I've signed us up for a 4-Hour enduro—you in?" Yikes, four ho­urs. As I stood in the middle of my kitchen, with my friend nattering away in my ear, my mind began to drift off… a colorful sea of fans press nearer to the track to see the start…drivers, cocooned in their cars, await the drop of the flag…the clock slowly ticks down the start in lock step with my beating heart….
"Did you hear a word I've said?!" asked my friend, breaking my Steve McQueen flashback. "Can you drive next weekend or not?"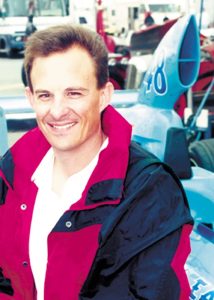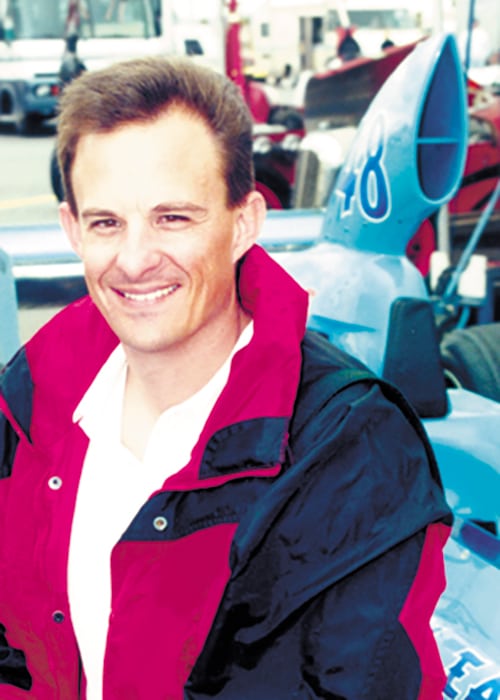 "Yeah, of course," I respond, wondering if everything until then, will just be waiting (gag).
One week later, I found myself standing in the paddock with five fellow vintage racers. Our two teams were made up entirely of historic racers and would be taking on a wide variety of drivers, including some formidable opposition from the Porsche club. Everyone would be racing identically prepared vehicles—which we would have to service during the race ourselves—but, as we would soon learn, some vehicles were more identically prepared than others.
By 3pm, all the teams were lined up on the grid and ready for the start. Since, I opted for the third stint, I sat by the side of the track and watched as the field hurtled away. By the end of the first lap, we were in last place, and though I knew we had agreed on a consistent steady pace, I couldn't help but feel down about our chances.
However, only a few laps into the event and teams were already tossing themselves off track with-reckless abandon. As the laps unfolded through those first two stints, we steadily rose up through the field. By the time I jumped in, we were up to midfield.
Of course—as in any team or relay sport—it is at this point that one begins to worry, "Crap! What if I don't hold up my end? What if we lose ground on my stint, rather than gain it?" However, as soon as the engine fired up, my self-doubt went out the window.
After a lap or two, I settled into a steady rhythm and started setting my sites on reeling in the competitors in front of me. It was at about this point that I realized that our trusty steed was significantly down on horsepower compared to most of the rest of the field. I could make up time in the turns, but I was getting killed on the straights. Fortunately, fate lent a hand when the team ahead of us spun going into Turn 1, allowing me to get by and open up about a half a lap on him. Soon I was signaled to come in and hand over to the fourth member of our group.
After we got our entry back on track, we had a brief team meeting. "We're hopelessly down on power," I said.
"Yeah, but we've used hardly any gas," replied one driver. "With everyone throwing themselves off track, if we can run consistent, not make any mistakes, and make fewer pitstops, we might have a chance." With a collective shrug, we all agreed to run longer stints and see what happens.
As the next several hours unfolded and day turned to night sure enough, we steadily rose up the leader board as the faster teams made more pit stops for fuel and the less precise drivers did more agricultural work on the surrounding property. Much to our surprise, with an hour to go, we were actually leading.
The real problem, however, was that the second-placed Porsche Club team was lapping hopelessly faster, their engine being clearly more "equal" than ours. Could we hold them at bay? Our only chance was our anchorman who was on track for the final stint and flinging himself around like Schumacher on crack, trying to keep ahead of the dreaded Porsche team.
With five laps out of 350 to go, we were still on the same lap with the 2nd and 3rd place teams. Then we heard it—a sputter as our entry came by the pit. "Noooo!" We were running out of gas! As we ran to the wall, we saw that the starter was out on the track with the checkered, but our boy passed with no flag. He sputtered by again on the next lap, and still no flag! We were going out of our minds, "Why won't he throw the f—-ing flag?" Soon, the 2nd place team drove past us, followed the next lap by the then 3rd place team. Finally, out came the checkered—three laps too late. We literally coasted across the line in 3rd place, one lap down on the leaders.
Exhausted and dirty, we later stood on the winner's rostrum and collected our trophies for 3rd place. The track owner handed us our trophies and announced to the crowd, "Who knew you could drive a go-kart that long on a tank of fuel?"
What's that? You didn't know I was talking about a go-kart race? Well, let me tell you, I've done a number of historic enduros, but none were as intense or as physically punishing as four hours in a sprint cart. I've got the bruised ribs to prove it.
In the end, it may not have been Le Mans, but it was challenging, it was fun and it's likely to be about as close as our little historic group will ever get to running in the endurance classic.