Fifteen years ago, a group of car enthusiasts had a thought about bringing a new event to Highlands, North Carolina. Highlands had a lot of reasons for people to visit – mountains, lakes, waterfalls, cool summer air, good food, shopping – but it lacked one thing, a car show. So, they created the Highlands Motoring Festival to draw the motoring crowd to their town and provide another means to make money for local charities. Over the years it has grown in scale and quality. It was named "Best Concours" by Classic Motorsports magazine in 2019. Dennis Gage has shown the concours on "My Classic Car." It was featured here in 2019 (https://sportscardigest.com//a-festival-with-an-altitude-the-highlands-motoring-festival/).
The crew who puts on the Festival has looked for new ways to promote it. Last year, there was a collaboration with the Bascom Center for Visual Arts to display both automotive art and select automobiles. Over a three-month period, several classic cars were shown inside the museum for a month each. Visitors to the museum got to see rare automobiles in addition to some incredible art. This is an event that will return for the 2024 Festival.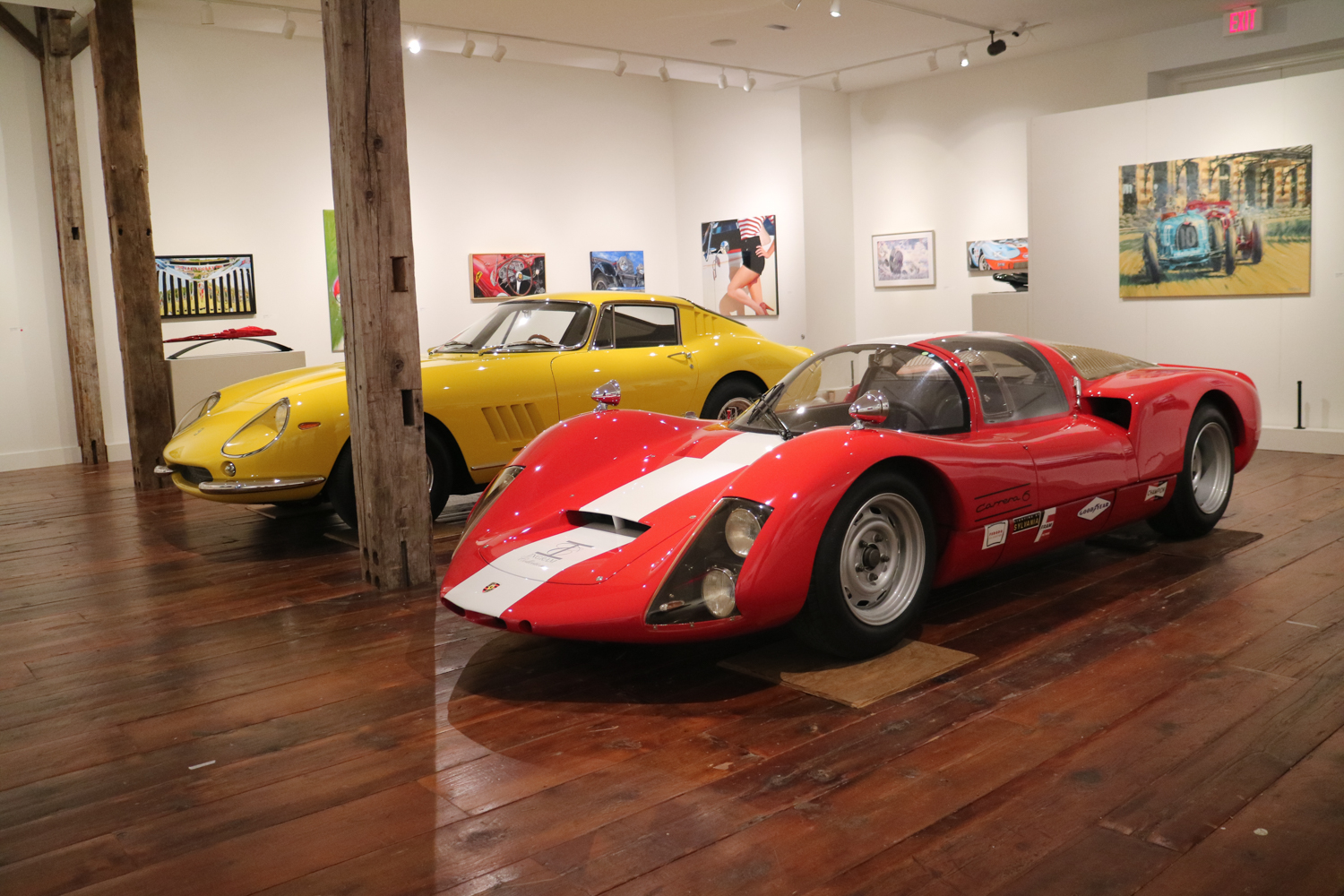 This year, the Festival reached new heights with sponsorship from Porsche, allowing them to attract some very interesting and rare automobiles. I was allowed an up close experience with one of those rare automobiles thanks to an unexpected call from the Festival's chairman, Mark Chmar. The Festival has included a day-long drive through the Blue Ridge Mountains on the Friday before the concours for a number of years. Porsche sponsorship allowed a special drive for Porsches this year, and Chmar needed a navigator for one of the cars on that drive, a 1952 Porsche America Roadster – one of 17 ever built. It seems that the intended navigator, Revs Institute founder Miles Collier, could not arrive until late in the day, so Chmar asked if I could be in Highlands in time for the 7:30 am drivers' meeting. Oh yes I can, was my answer, and I enjoyed a 140-mile drive with Chip Perry in his pristine America Roadster. Perry knows how to drive his car, and he's not afraid to drive it with considerable enthusiasm – there were lots of smiles that day.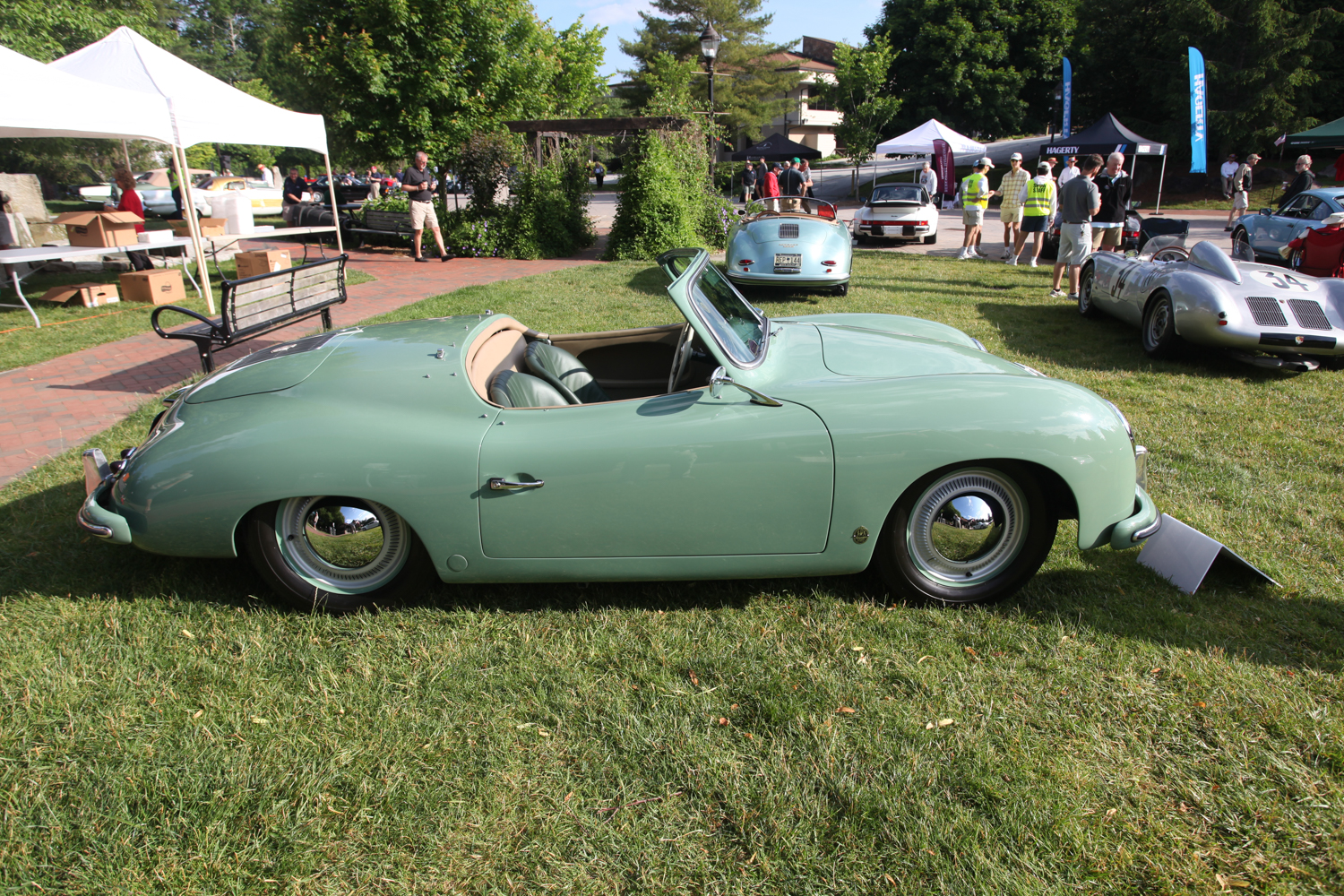 Since attending in 2019, I have thought of the Highlands Motoring Festival as one of best concours in the U.S. My reasons are that it is small enough, around 80 cars, to be able to spend time with each car that interests you and meet the owners of those cars. It has also reached a level of respect that allows the organizers to invite particularly interesting cars and have a high likelihood of their attending. Still, it's also big enough to have a field that includes well-presented examples of well-known road cars. An example of the latter is a 1968 Mustang Cobra Jet Convertible. A beautiful example of a Mustang that looks pretty normal but was built in very limited numbers with the 428 Cobra Jet Ram Air engine. Others included a variety of British and Italian sports cars, not to mention excellent examples of Porsches from the 1950s to the present.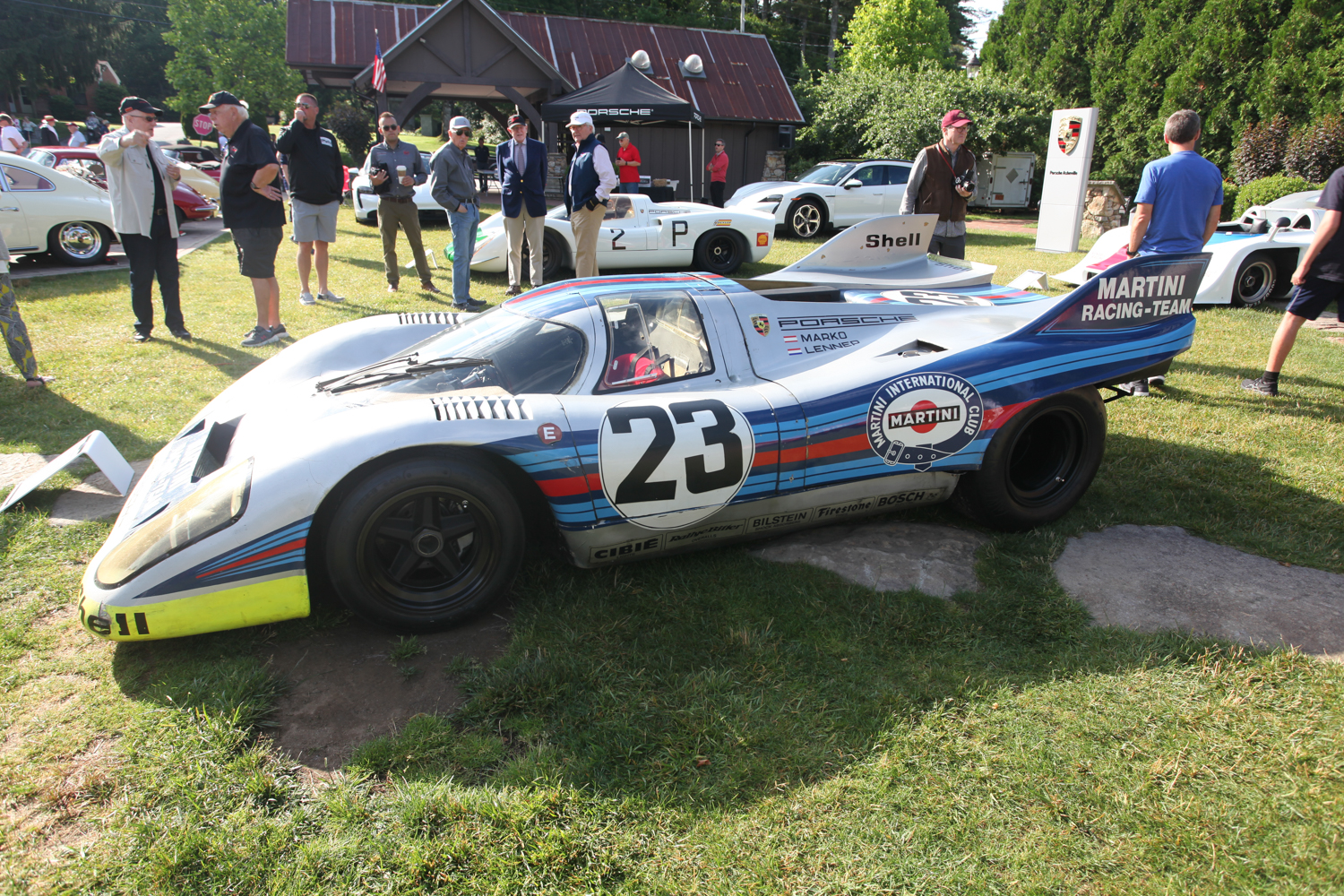 Special cars on display were just jaw-dropping. How about two Porsche 917s? From the Revs Institute was a 1971 917K that ran with Martini Racing Team livery. The Brumos Museum was supposed to send a 935 raced by Peter Gregg, but some mechanical issues with the car meant they had to send a substitute – the 1972 917-10 raced by Hurley Haywood in the Can-Am Series. I don't think anyone regretted not having the 935 in attendance. Other racing Porsches included a 904, 906 (aka Carrera 6), and the 908 I saw win the 1000 KM of the Nürburgring in 1968. There were other marques too. Brothers Rick and Phil Rader brought their 1930 Aston Martin International racecar from Chattanooga. It was parked next to Vernon Lowes' 1930 Alfa Romeo 6C 1750 Sport Zagato. A little farther down the row of pre-War cars was Corky Coker's 1927 Blower Bentley 4.5. A full list of the car in attendance is available at https://highlandsmotoringfestival.com/.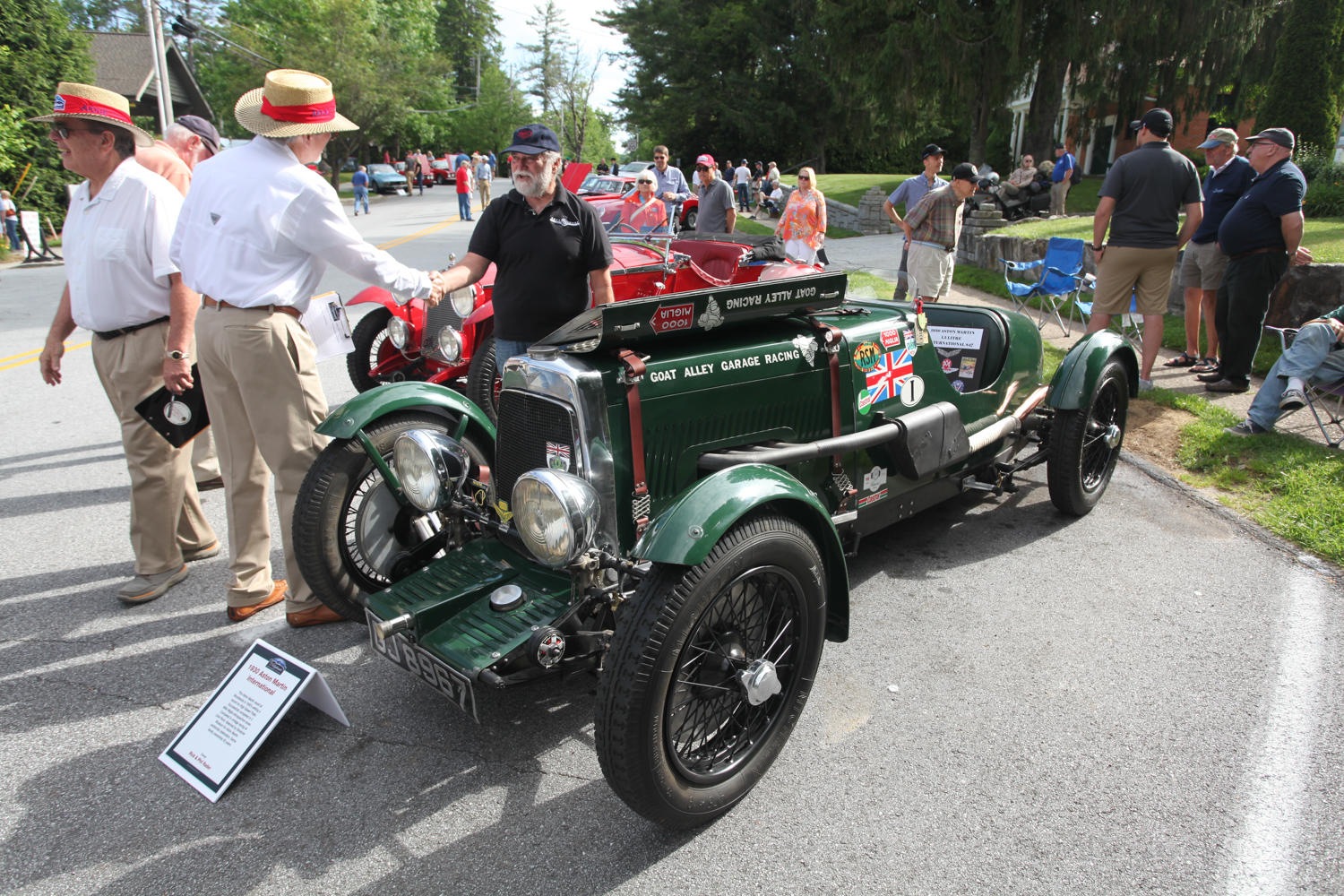 On Sunday, the Festival includes a lower key event, called "High Octane," a cruise-in open to all automobiles their owners believe to be "interesting." And there were plenty interesting cars in attendance, including a few from the concours. Interesting cars included a Ford GT, a McLaren, several BMW M-cars, an Alfa Romeo Giulia, and even a VW Bug. It was a fun way to finish out the weekend.
The Festival supports three local, human needs charities. The organizers take no reimbursement for their efforts and pay their own way if they enter the Festival. All revenue generated through sponsorships and contributions goes to the charities. Last year, the Festival split a total of $81,000 among The Literacy and Learning Center (https://maconncliteracy.org/), Community Care Clinic of Highlands and Cashiers (https://www.highlandscashiersclinic.org/en/), and R.E.A.C.H. of Macon County (https://www.reachofmaconcounty.org/). The goal of the organizers is to set a new record of donations each year.
Highlands, North Carolina, is a beautiful town sitting high in the mountains (4118 feet), and there are reasons to visit it nearly any time of the year. The Highlands Motoring Festival, though, is the best reason for us motorheads to visit in June. Next year the Festival happens from June 8-11, 2023. The honored marque next year is BMW, and the organizers are already working on getting some very interesting BMWs at the concours. I'll be there; how about you?