Words by Jessica Wendland
Upon arriving at the Velocity Invitational, I was immediately struck by the pulsating energy that filled the air. The event's picturesque setting at the Sonoma Raceway added an extra layer of charm, nestled amidst the rolling hills of California's wine country. The sight of sleek, high-performance vehicles lined up in the paddock, their engines humming with anticipation, set the stage for an unforgettable experience.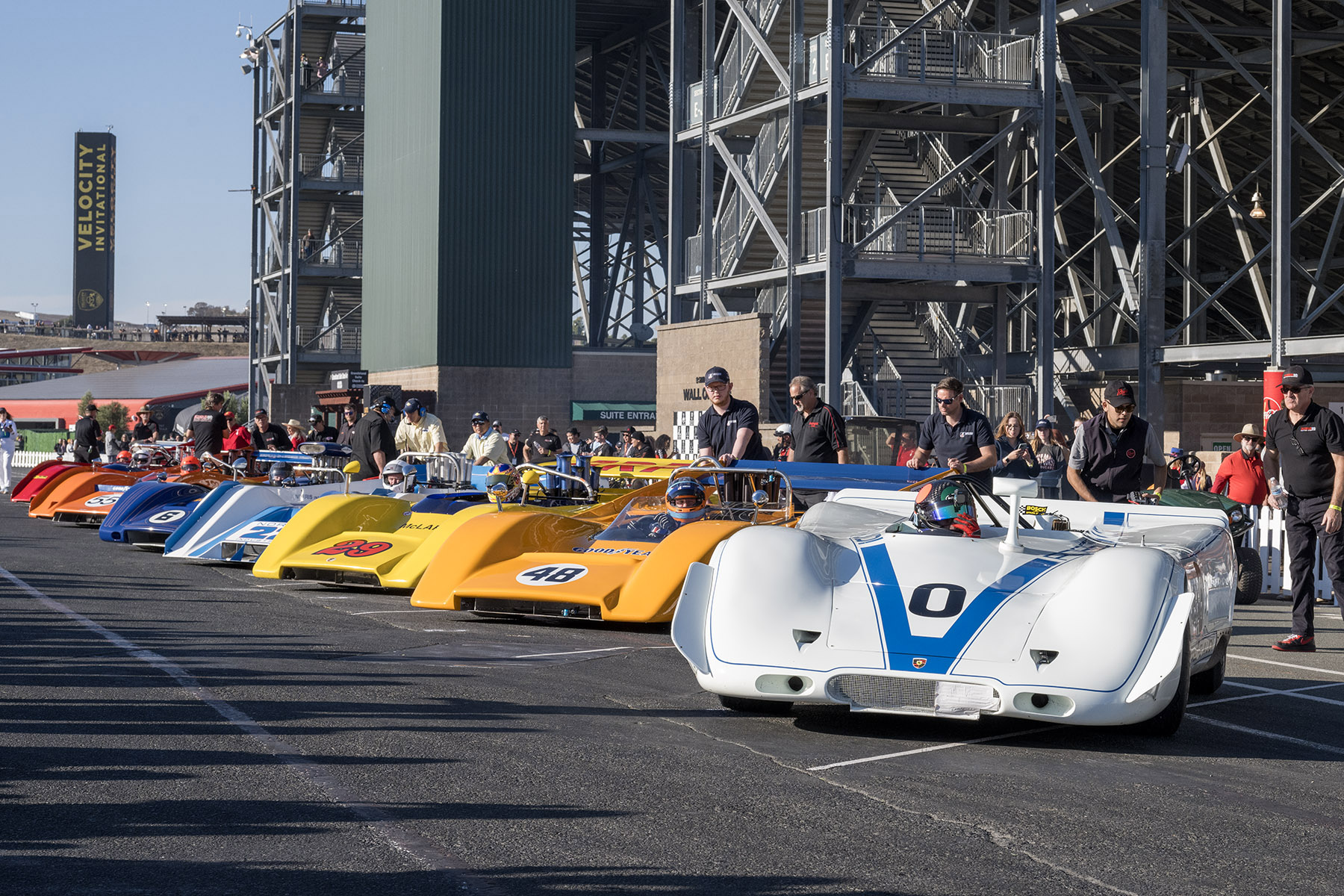 I can't get around the cars, because it's an event for historic racecars to actually race on a track. With the event being a week before the Las Vegas F1 race, the hype was real. The McLaren Race team was present for its 60th birthday with a history of their F1 cars on display. Yes, I saw Lando Norris, among others. This is definitely the place to go if you want to rub shoulders with racing royalty.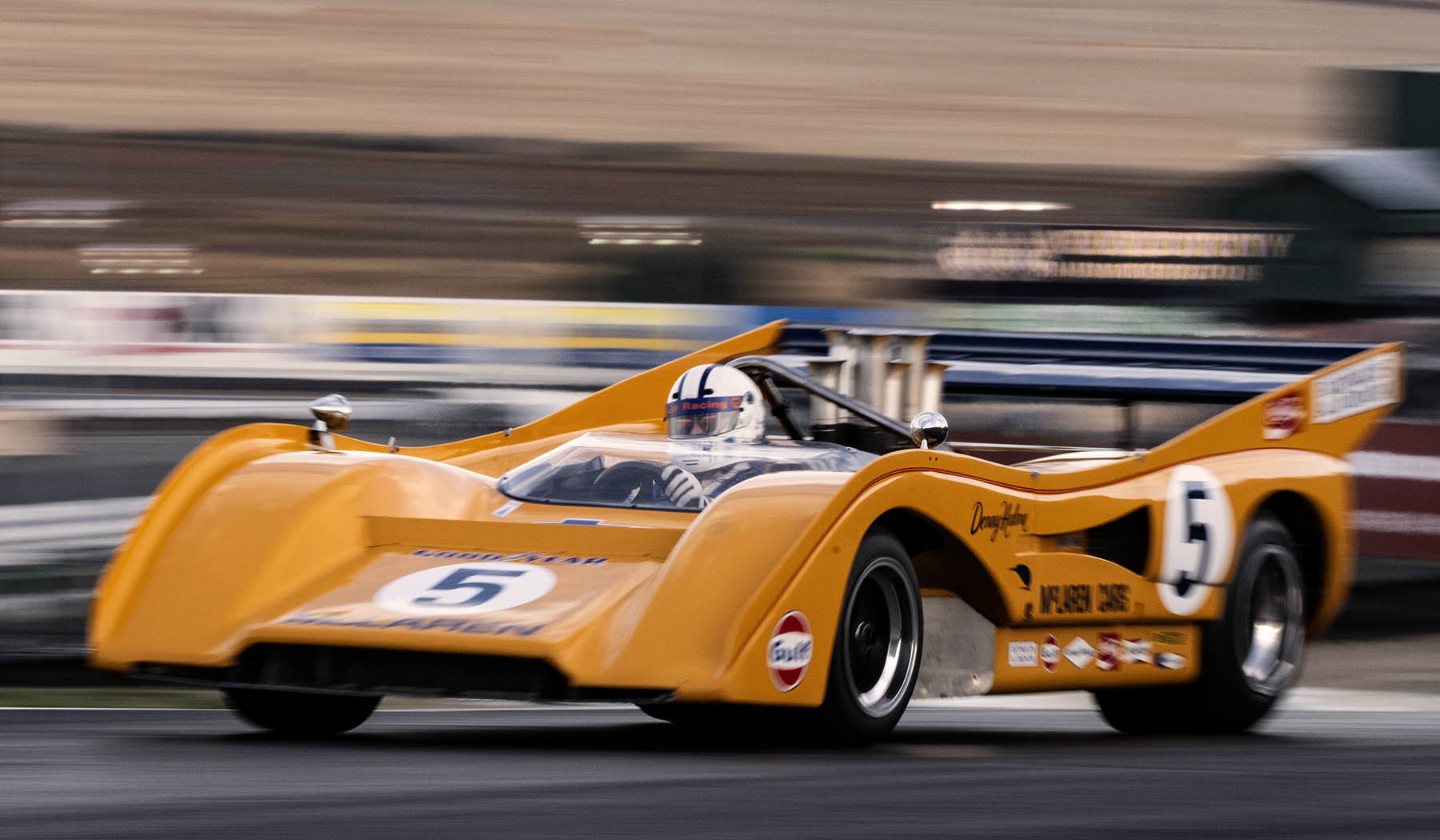 When I learned one of my favorite restoration people, Bobby Green, was driving his 1920 Deusenberg, you best believe I went and snagged that opportunity to meet an idol of mine. I'm big into design and I'm always looking at form and function and perhaps that's why I'm drawn to race cars. Everything in a racecar is there for a reason, and some manufacturers just have that dialed in for their times, whether that be 100 years ago or the newly unveiled Ford GT Mk IV. I saw cars I've never heard of or seen in person, and experienced cars on the track that have been driven by absolute racing legends. It was an honor to be in the cars' presence.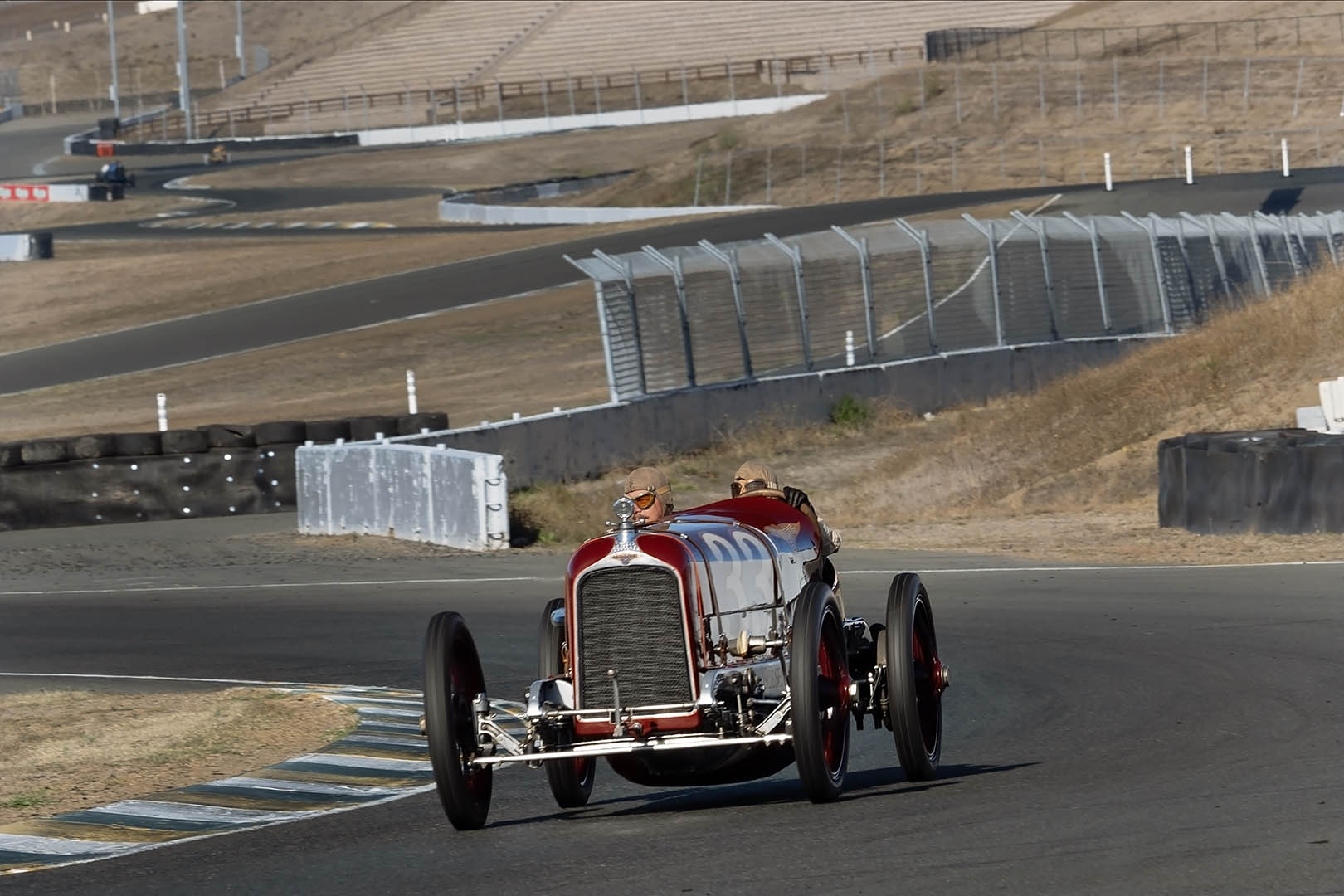 Flanked on either side by some of the most beautiful supercars in the world, was the family area, merchandise, and food tents. It housed small racetracks and cars for kids to play, and games for families while they take a break for lunch. The tables, chairs, and umbrellas were welcomed on the sunny afternoon. The food tents offered a great selection typically not found at race events.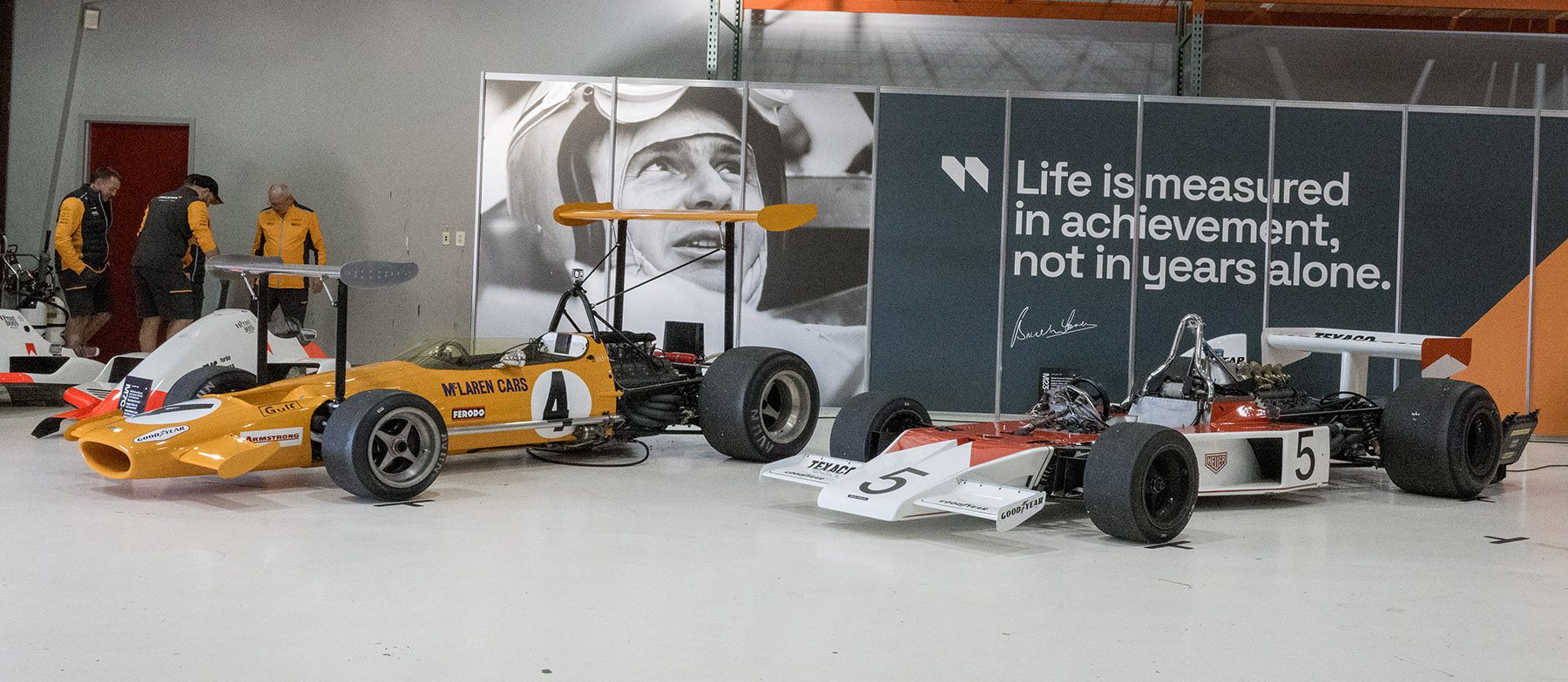 While waiting for my lunch, I spent some time looking at Ben's Automotive Decor (@bensautomotivedecor) engine block tables, crankshaft art, and piston clocks, admiring the creativity and ingenuity it takes to make these masterpieces, the first and second time around. I chatted with John Connely, Mr. Chicane footwear (@chicane.footwear), who started his business with Women's race shoes and Michelin Tires! Who knew? I stumbled on a whole booth for just women's race themed shirts, Racegirl (@racegirl_nation), and the offerings of race clothing in the other shops did have women's fits and sizes. At the Rosso Corsa Makeup Table, aside from the great conversation, (@rossocorsa.us) I wound up with a race-team themed lip color, and they have a Mercedes eye palette I've got my eye on next. (Pun intended).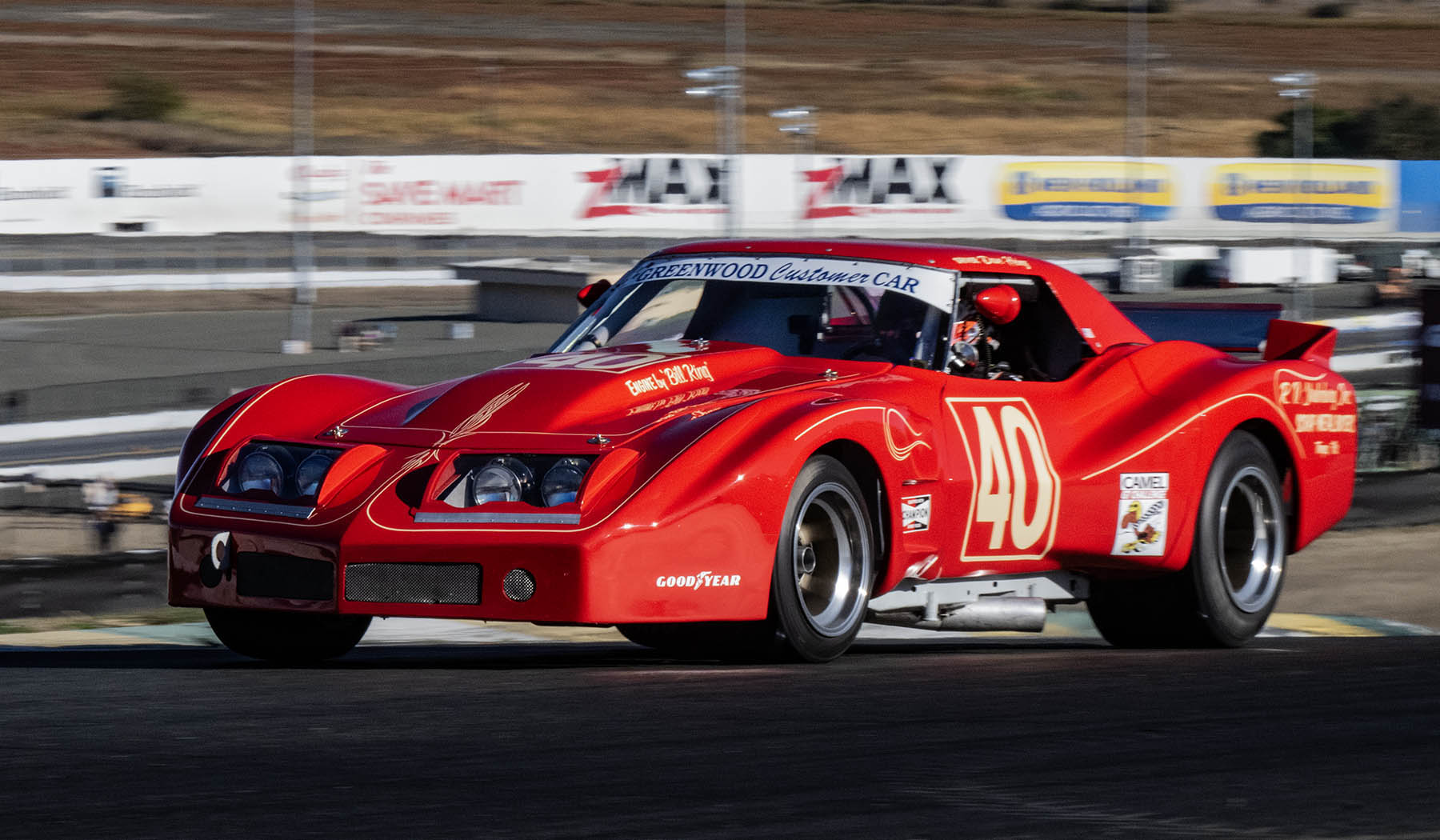 If you're not into the whole automobile part, but you like to be a spectator, Sonoma Raceway offers a wine pavilion that looked like a great spot to chill with a glass of wine at turn 1 and the track just completed an impressive new event building at turn 11 that was exclusively reserved for drivers and special access. Unfortunately, the tickets were sold out quickly for both of these, which means I'll have to plan farther ahead for next year.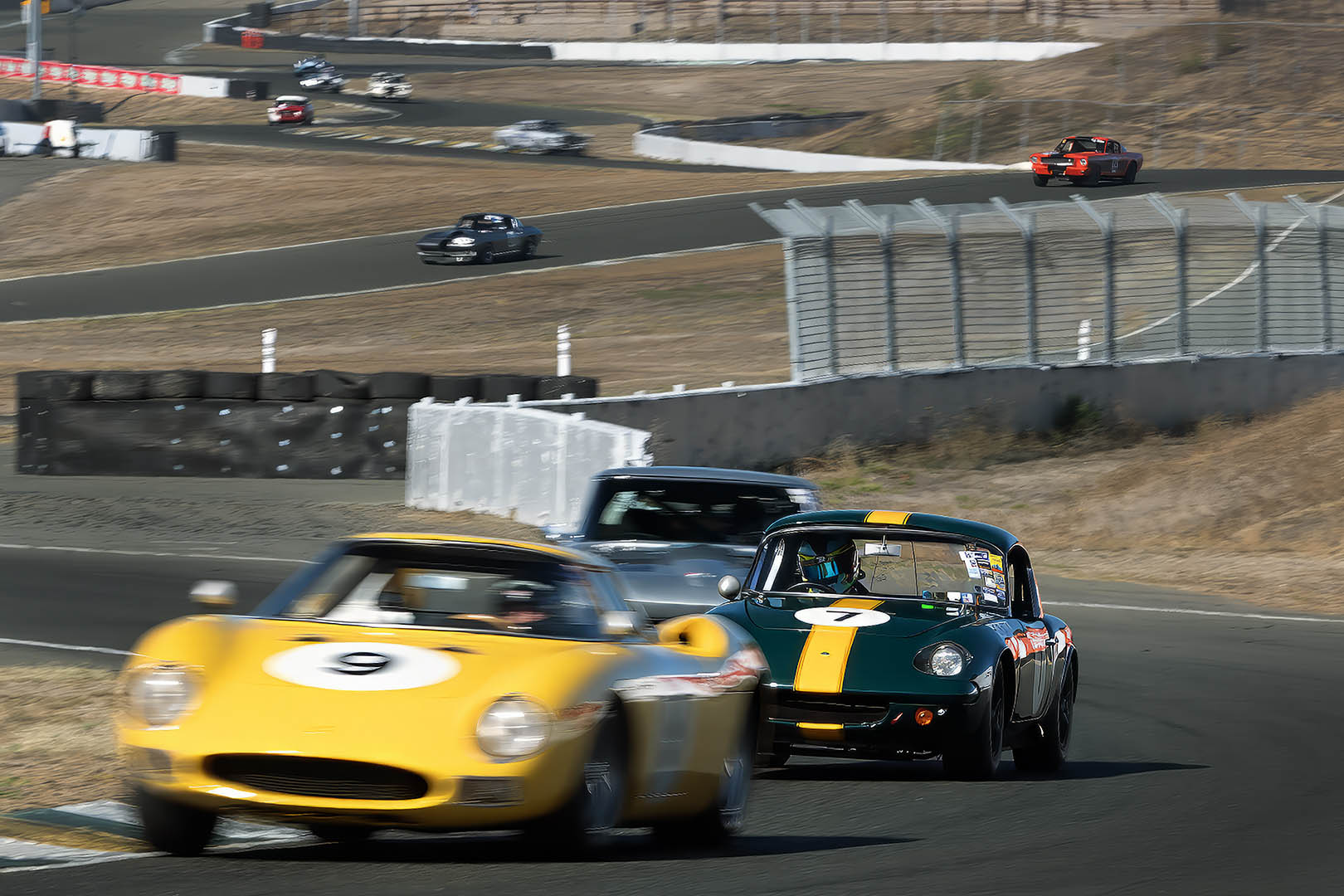 When it comes to heart-pounding speed, roaring engines, and the unmistakable scent of race gas, the Velocity Invitational event in Sonoma, California, stands in a league of its own. Motorsport enthusiasts from around the world will continue to flock to this exhilarating event, thirsty for the ultimate automotive and racing experience on and beyond the track.
Writer: Jessica Wendland  bluecamarogurl@gmail.com
Gallery
Photographers: Dennis Gray  dennisgray711@me.com
Bill Wagenblatt bill@historicmotorprints.com
Kevin Gray   kevingray81@yahoo.com