The two Chevrolet Corvette Sting Ray Styling Cars—a 1963 convertible and 1964 coupe known respectively as the Harley J. Earl and Bill Mitchell Corvettes—will be offered together as one lot, at the 2019 Mecum Kissimmee Auction.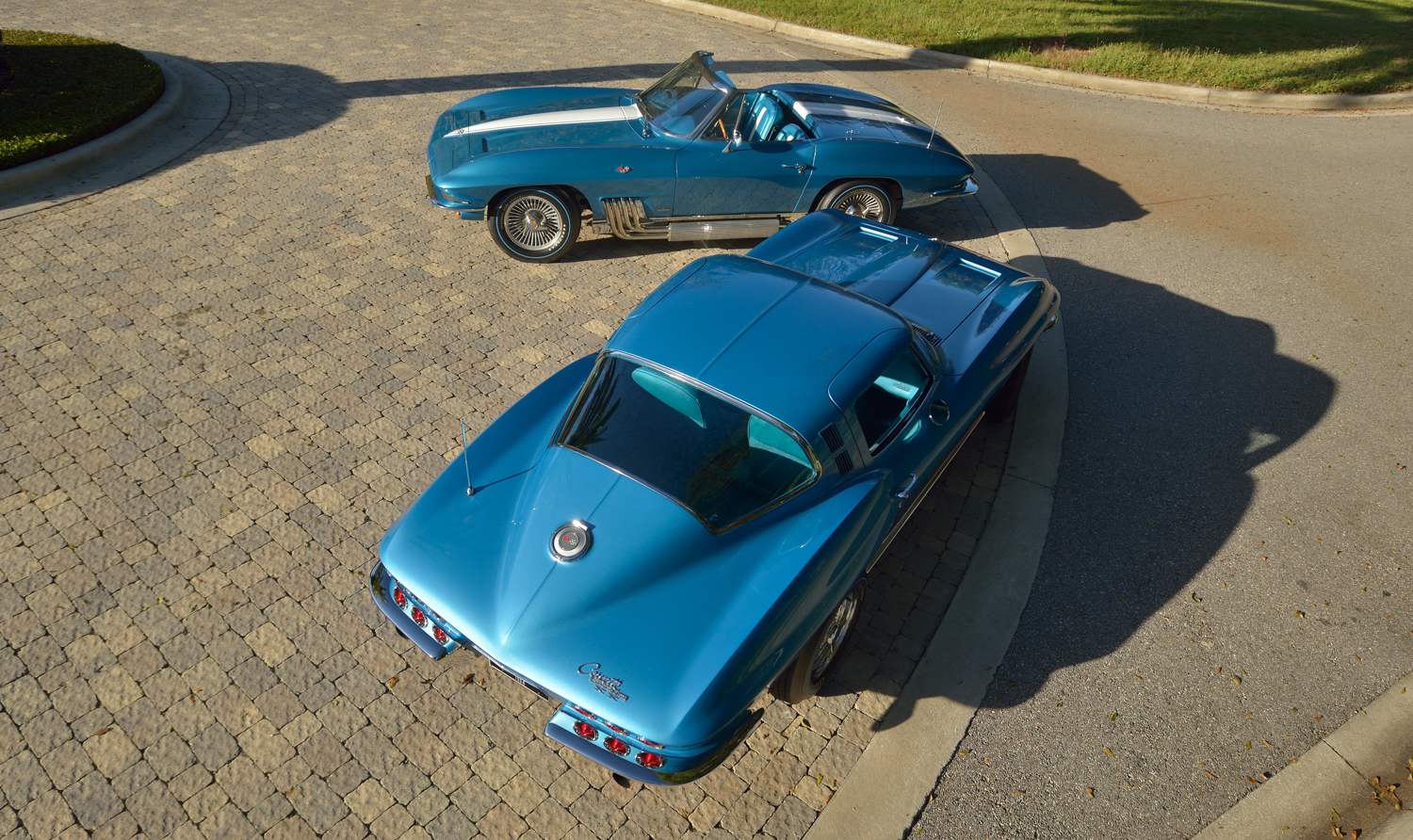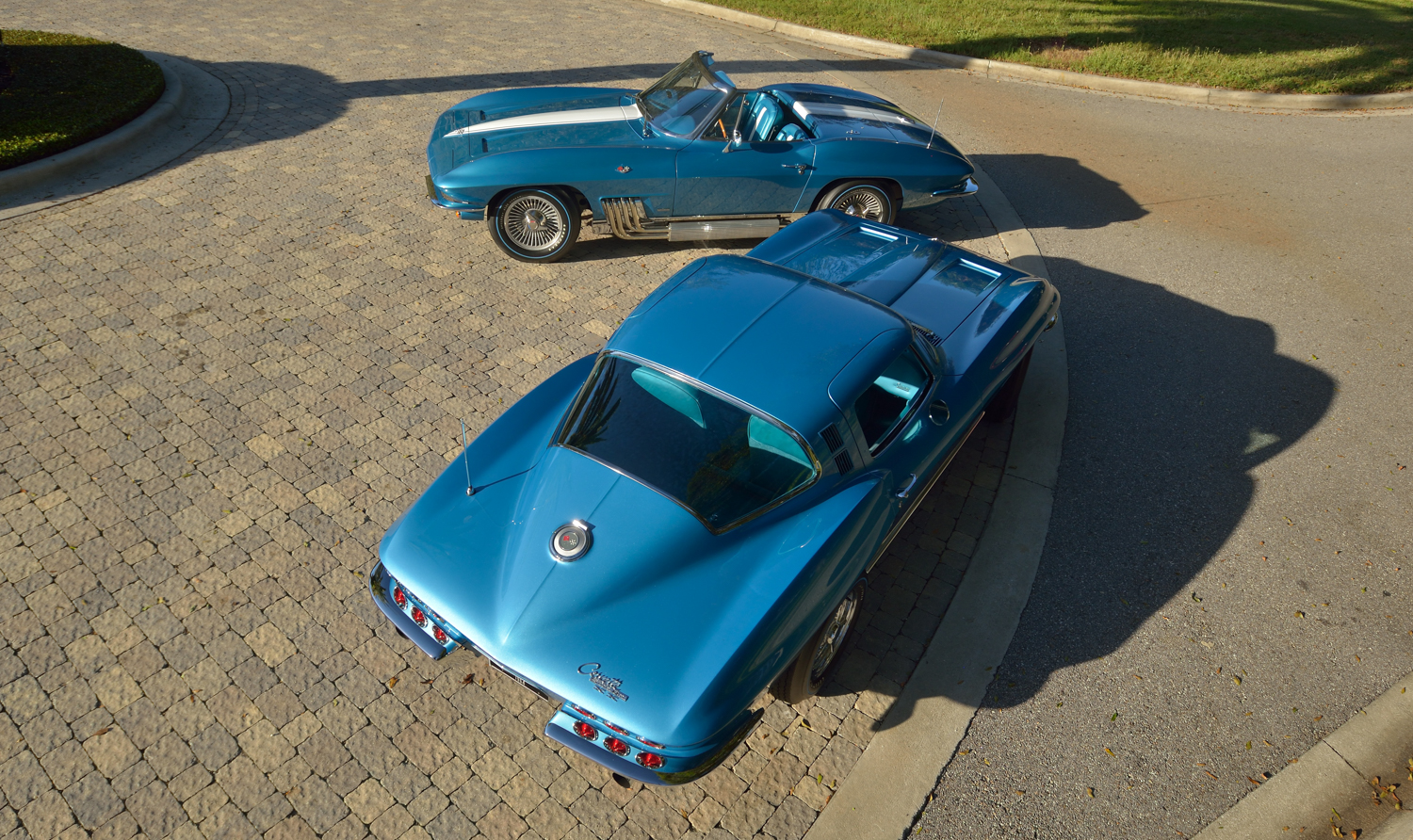 Born on November 22, 1893, in Hollywood, California, Harley J. Earl began his career as an automotive stylist while working in his father's thriving coachbuilding business—Earl Automobile Works—designing custom bodies and automotive accessories. Soon after the firm was purchased by Hollywood Cadillac dealer Don Lee, Earl's talents attracted the attention of Lawrence Fisher, the head of Cadillac, who, after viewing Earl's portfolio, while on a trip to California in 1925, hired him to design the 1927 LaSalle, which debuted in March 1927 to universal acclaim.
That success led Fisher and General Motors Chairman Alfred P. Sloan to appoint Earl as the head of GM's new Art & Color Section, the automotive industry's first in-house design studio. Earl innovated the use of freehand sketching and clay modeling as design tools, produced the first concept car (the Buick Y-Job) and the Motorama dream cars that followed, headed the design of the original Corvette, introduced jet-inspired tailfins, and with Sloan implemented the concepts of planned obsolescence and annual model changes to drive sales.
An imposing figure at 6 foot 4 inches tall with a famously flamboyant sense of fashion and a fiery temper, Earl groomed Bill Mitchell to succeed him as head of the renamed GM Design Studio, passing the baton to Mitchell upon retiring in 1958. Today, Harley Earl is widely accepted as the man who introduced "style and color" to the American automotive industry, and combined with his successor, Bill Mitchell, the pair controlled the direction of General Motors' design and styling for most of the 20th century.
Mitchell joined General Motors' future Design Studio, in 1936, when it was still known as the Art & Color Section. Under Earl's guidance, Mitchell developed his artist's sensibilities into a philosophy that would guide General Motors product design from the Earl-dominated chromed-and-finned post-war era to its greatest heights in the 1960s and '70s, with a cleanly rendered and elegant product line that set the aesthetic standard for the American car industry.
A true design visionary, Mitchell was responsible for several all-time classics, most notably the 1963-'67 Corvette Sting Ray and the 1963-'65 Buick Riviera, the self-professed pride of his career. A hard-living individualist in the classic mold, Mitchell reigned over the GM Design Studio from 1958 until 1977 with an often-dictatorial hand and a larger-than-life personality that could both anger and inspire those who worked for him. Love him or hate him, his contemporaries were all sure of Mitchell's stature as the pre-eminent automotive designer of his time.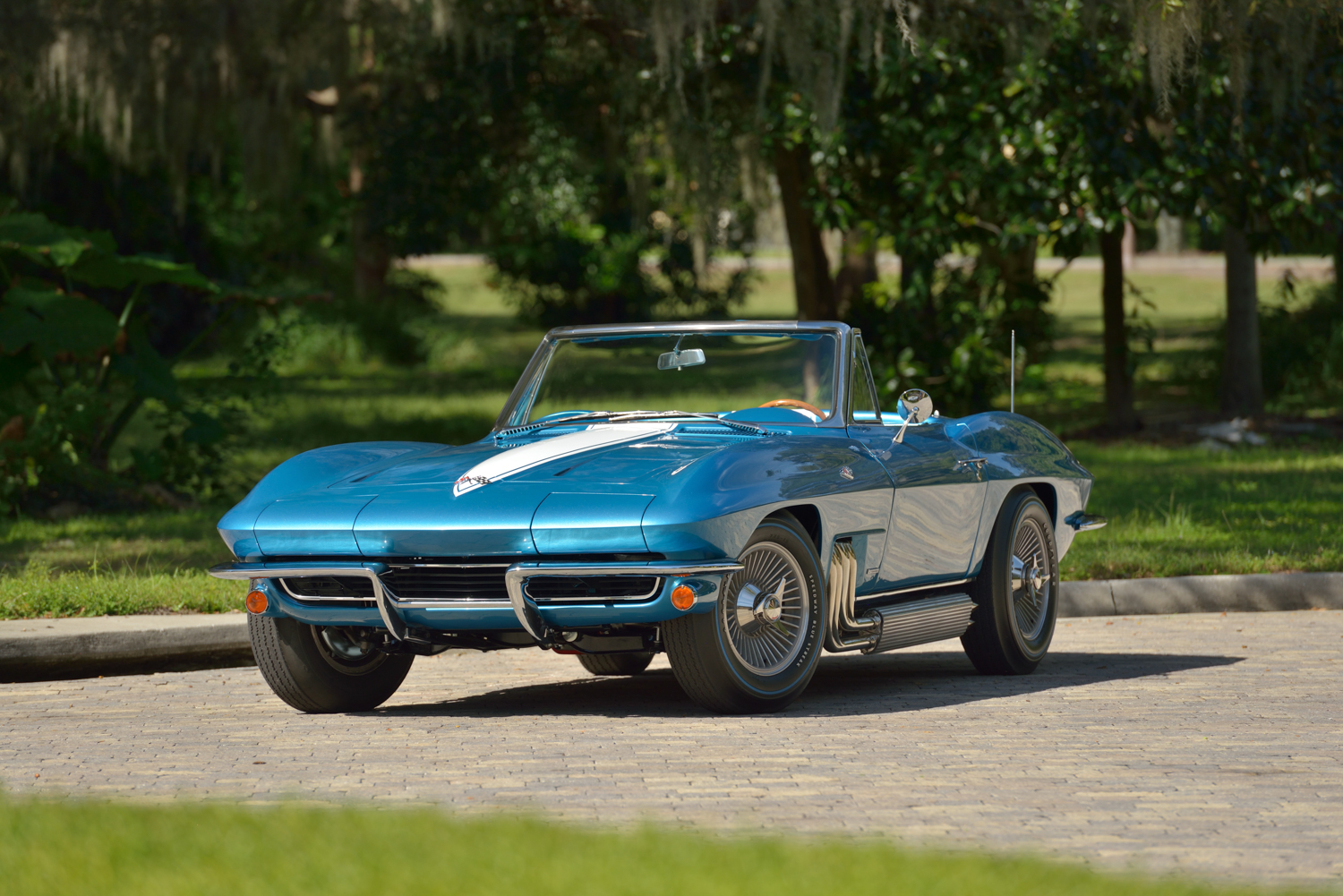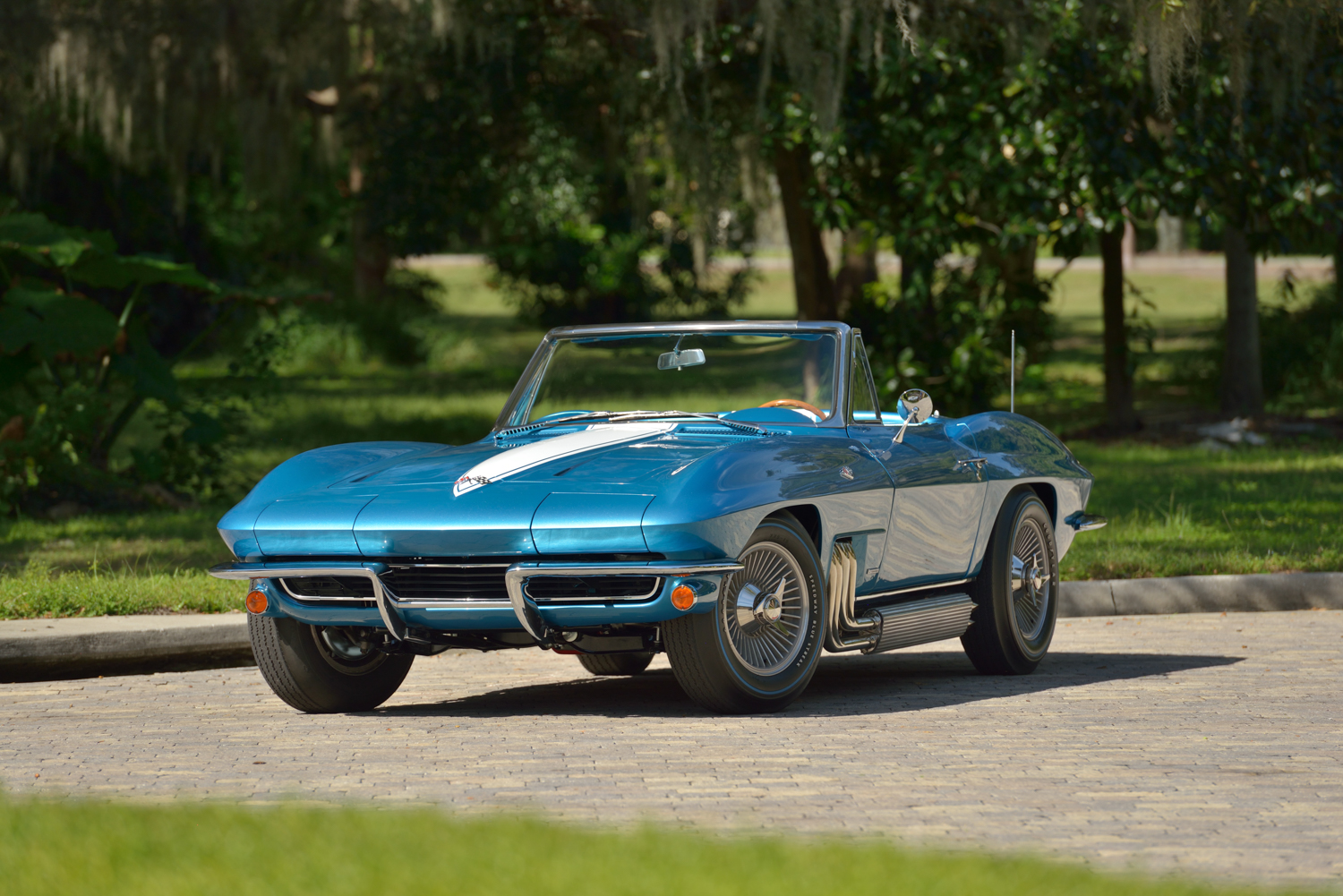 Produced under Shop Order 10323, the Harley Earl Corvette, a 1963 convertible, was gifted to Earl by GM Design, who delivered it to the driveway of his home in Palm Beach, Florida. Earl used the car as a personal driver for two years and drove it as the parade car at the 1965 Daytona 500 when he served as grand marshal. To this day, the trophy presented to the winner of the Daytona 500 is named "The Harley J. Earl Trophy." Interestingly, while the Earl Corvette bears a 1963 serial number, it incorporates numerous 1965 production components, including the hood and exterior emblems, interior control knobs and 4-wheel disc brakes.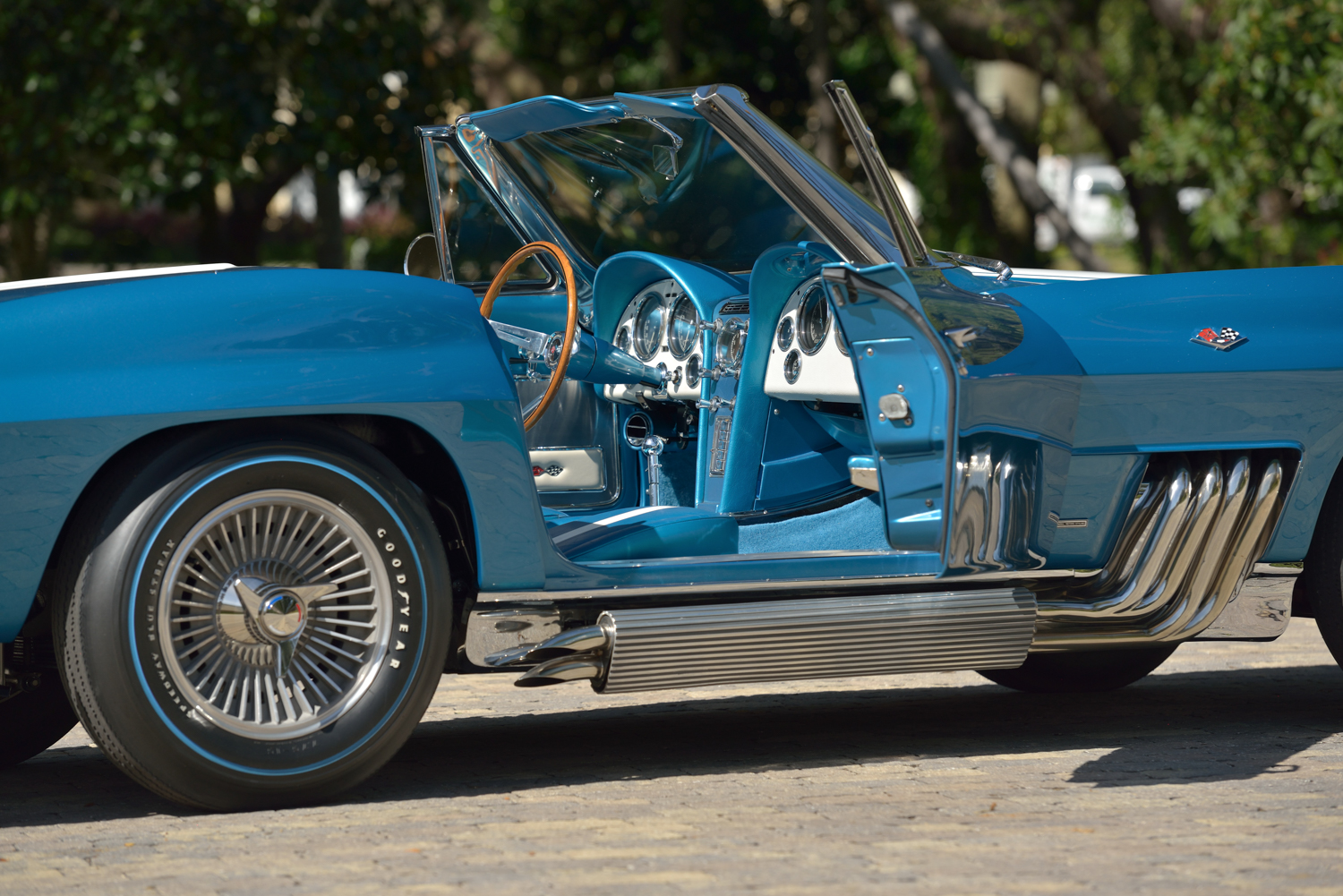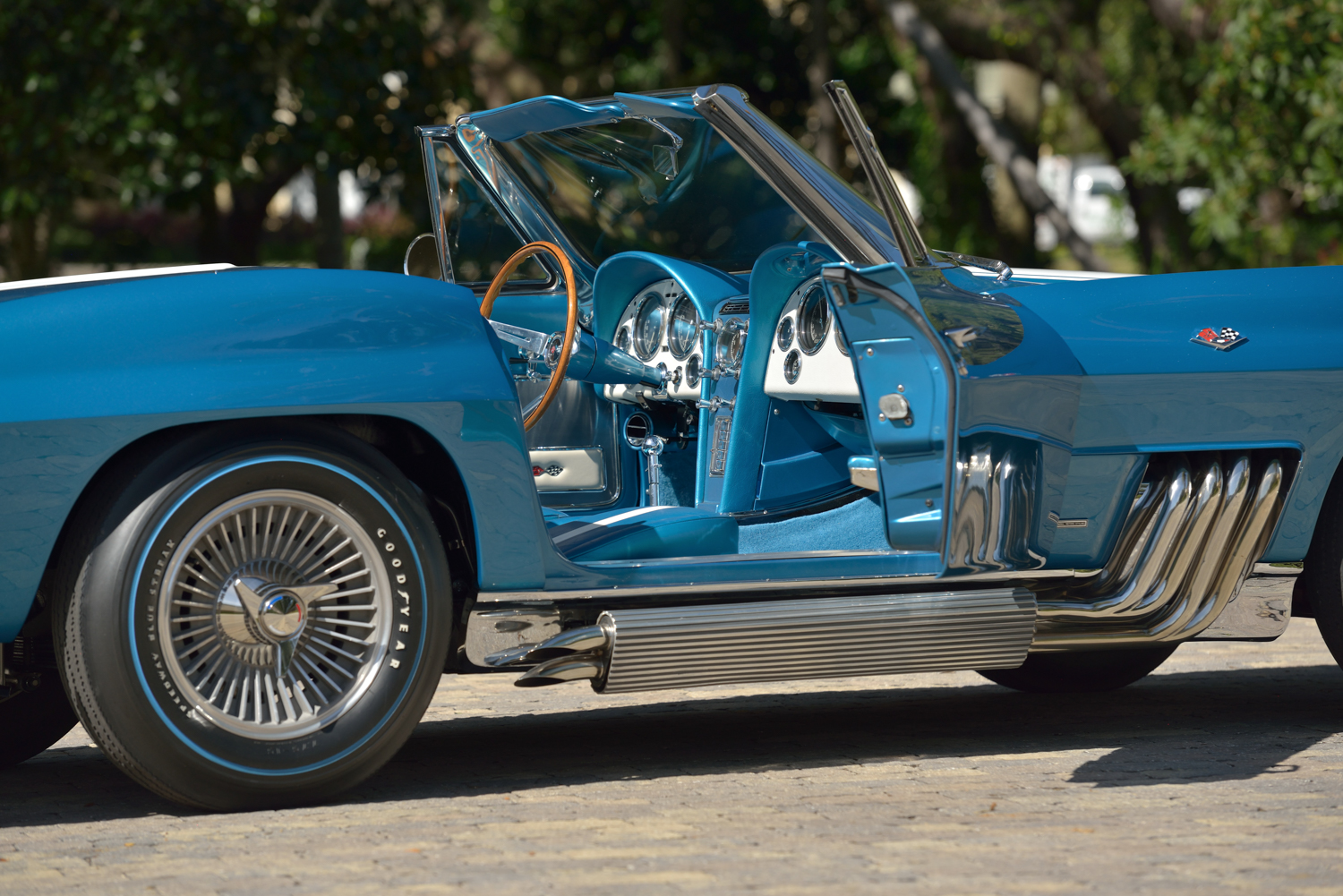 It also possesses a number of items that never saw production, most notably the distinctive side-exit exhaust pipes, exiting through openings behind the front wheel wells and extending rearward within chromed channels in place of the standard lower sill trim strips. Only four Corvettes were ever built with this custom exhaust system: the original 1961 Mako Shark, the Harley Earl car, the Bunkie Knudsen car and the Chicago Auto Show car.
Finished in Blue Metallic paint with a white stripe that foretold the 1967 big-block Stinger motif, the Harley Earl Corvette features Goodyear Speedway Blue Streak tires on 1964-style, 3-bar finned-aluminum knock-off wheels.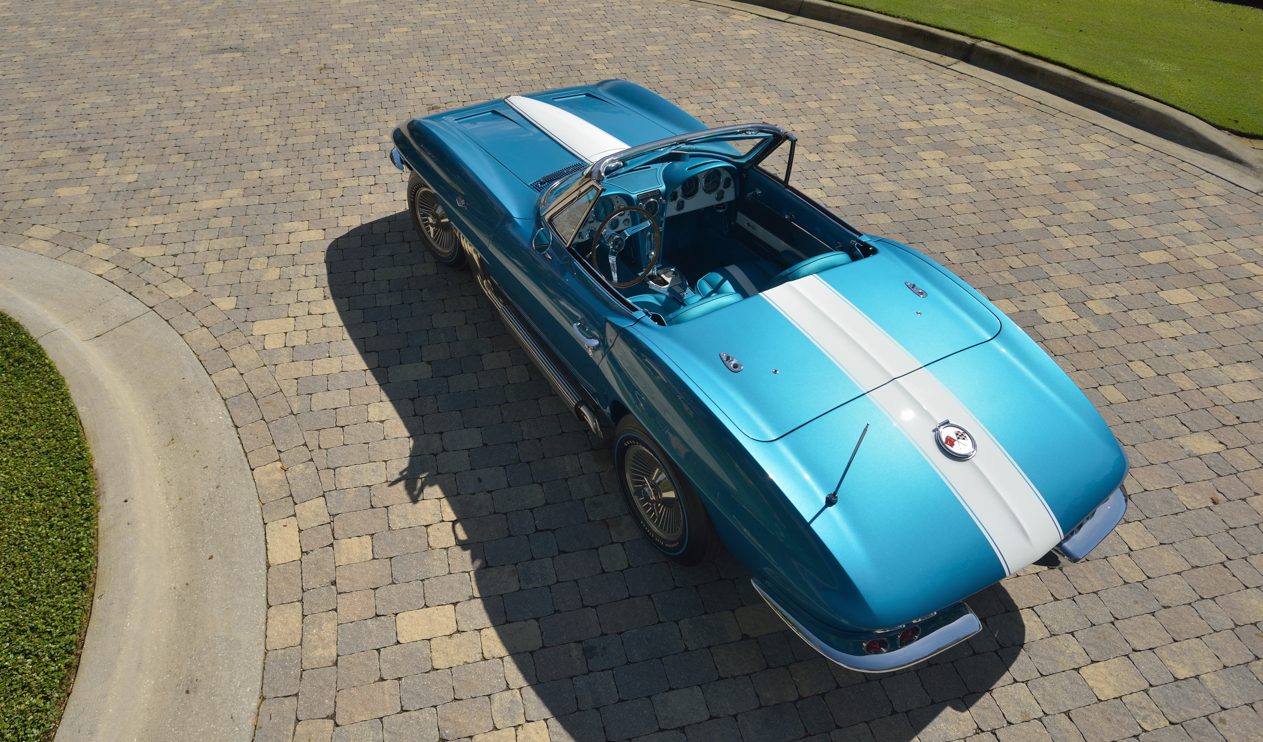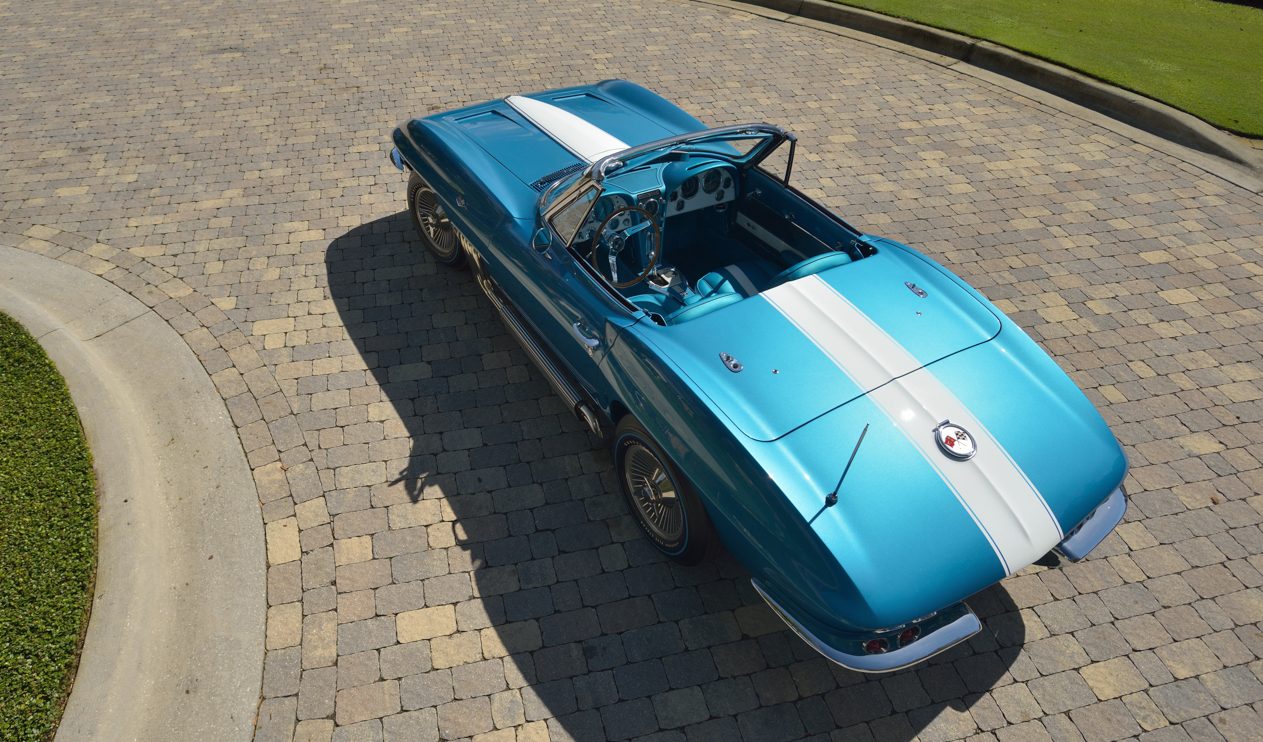 Inside, the instrument and glovebox panels were covered in white vinyl, an altimeter replaced the clock in the center of the dash, and the clock was moved to the glovebox panel and supplemented with an accelerometer, vacuum-pressure gauge, oil temperature gauge and matching inside/outside temperature gauges. In addition to metal foot-well plates, custom leather seats with white accent stripes were installed along with matching door panels featuring brushed-metal accent panels with crossed-flag emblems set into white inserts. Interior wizard Al Knoch emulated the original upholstery using specifications supplied by General Motors archivists. Following normal procedure for factory test cars headed to private use, the Harley Earl Corvette's original fuel-injected 327 CI small-block was replaced with a carbureted version, and air conditioning was added to offset the Florida heat.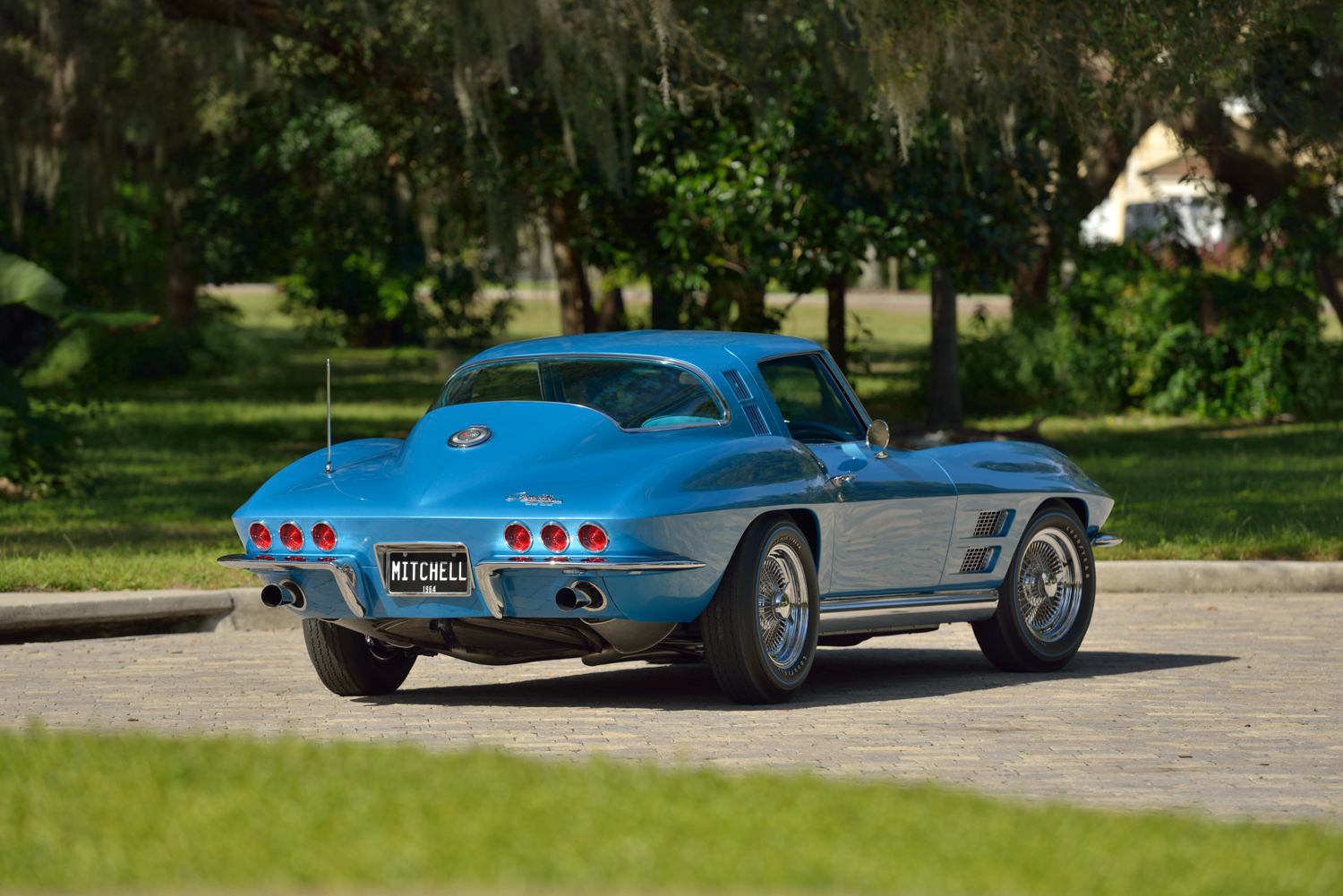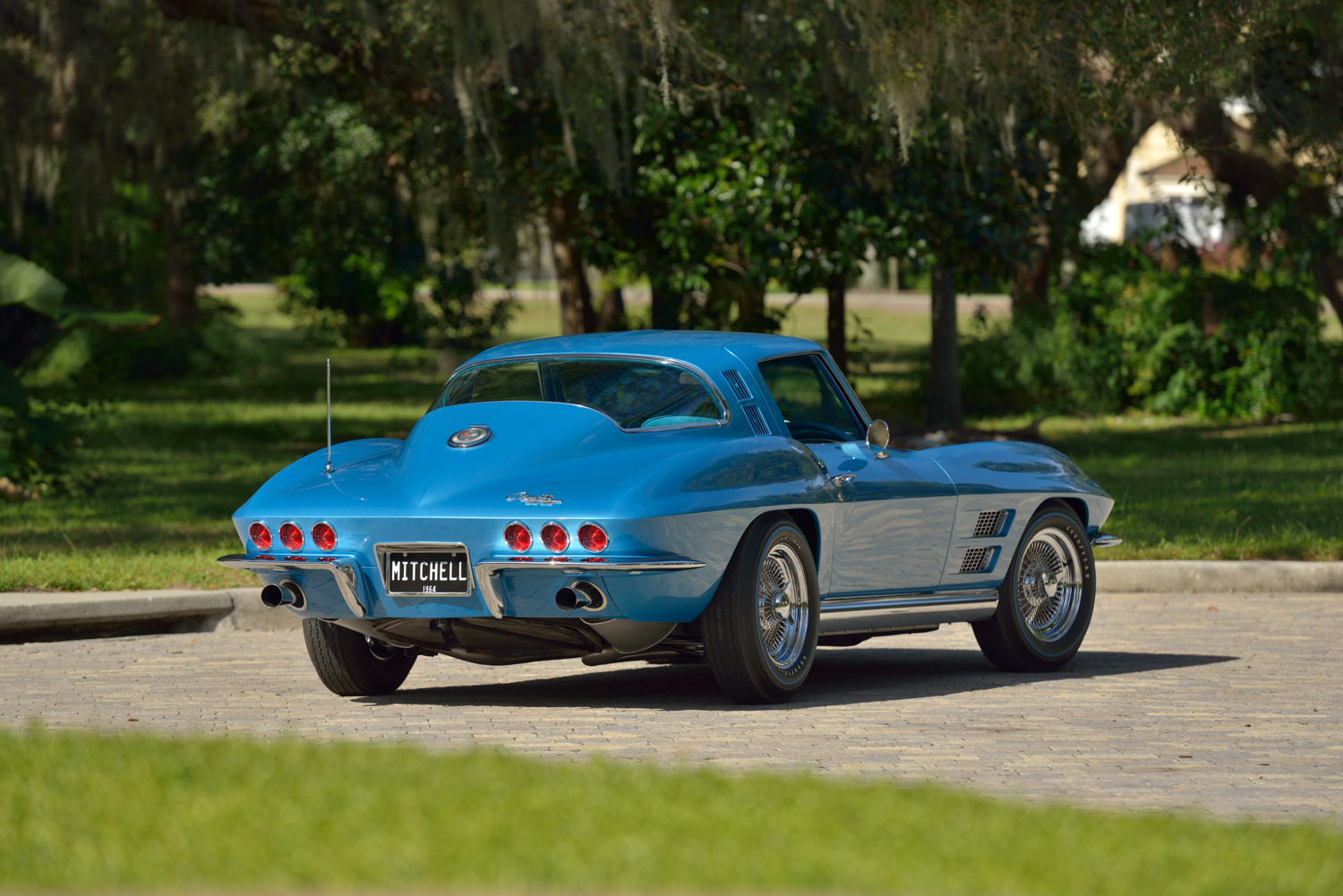 The 1964 Bill Mitchell Corvette coupe was for many years one of the gems of the Bob McDorman Collection of special GM Design Corvettes. Its distinctive Blue Metallic paint is accented with a custom-manufactured die-cast front grille and matching dual front-fender vents. One detail easily missed by the casual observer is the absence of side vent windows, a feature that hinted at the Astro Ventilation introduced in 1968 Chevrolet models. A popular contemporary customizing trick was adopted at the rear, where a third light was added to both tail-light arrays. Like the Earl Corvette, the Mitchell coupe rides on Goodyear Speedway Blue Streak tires, in this case mounted on chromed 72-spoke knock-off wire wheels with 3-bar spinners.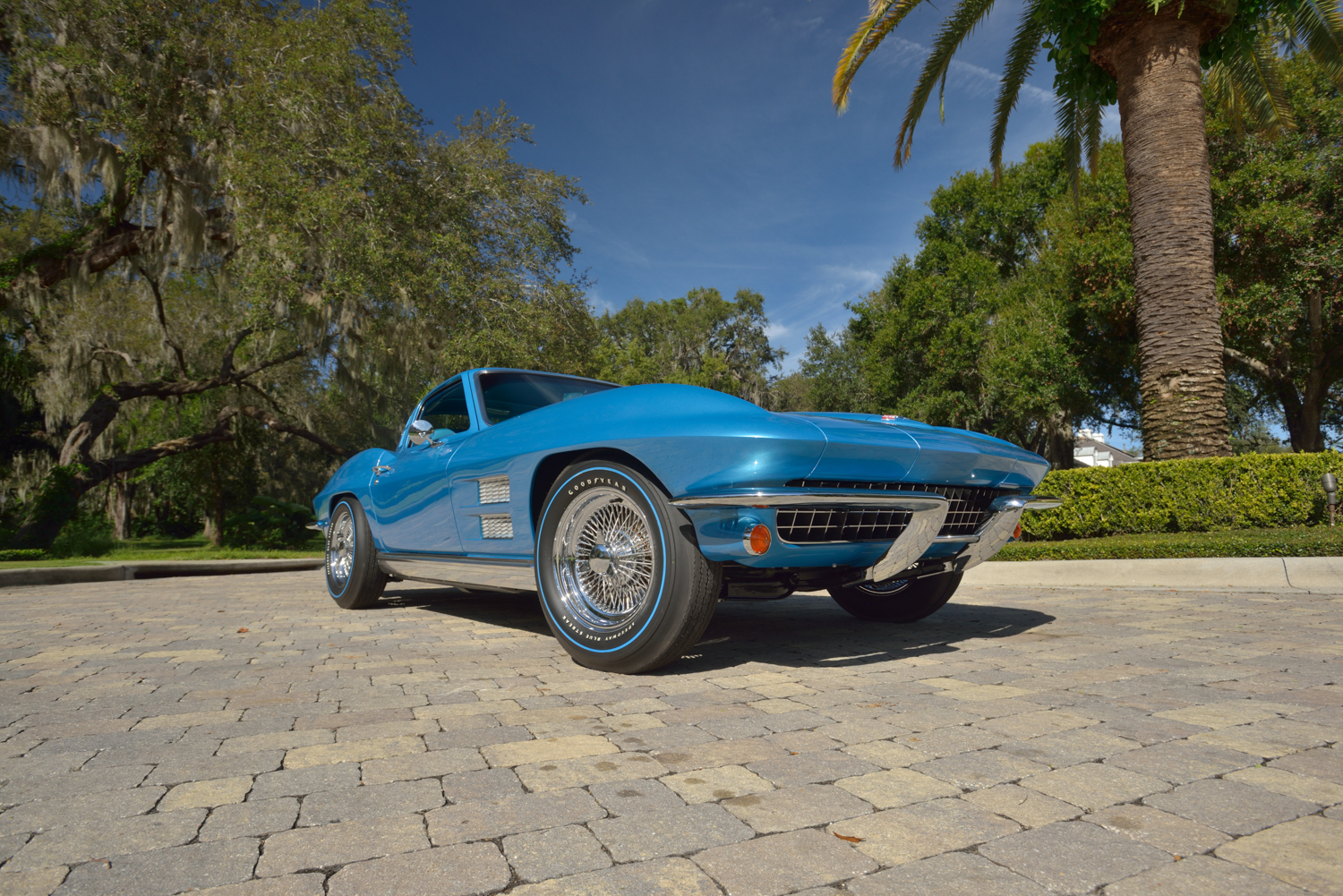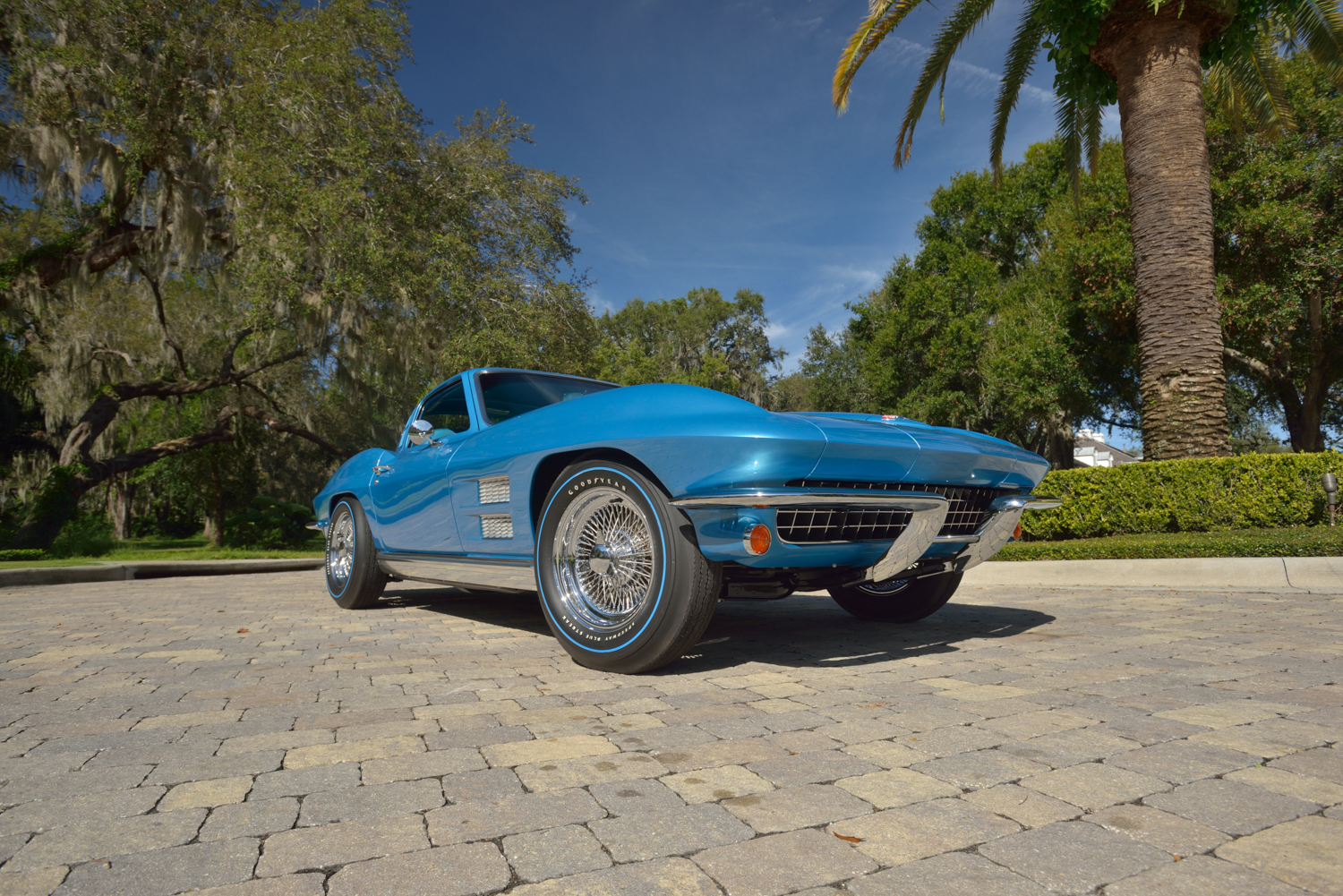 Just as the exterior modifications reflected Mitchell's "less-is-more" approach to styling that contrasted with that of his flamboyant mentor, the interior treatment also shows restraint while giving away nothing in sheer style, the most dramatic element being the unique "chaser" lights set into the brushed-metal panels decorating the inner door panels. GM stylists made extensive use of padded leather upholstery dyed to match the body color, even using it to cover the console and the instrument and glovebox panels. Other custom interior touches include color-matching seat belts, an engraved "Fasten Seat Belts" warning plate on the center stack, and a unique shifter—similar to that in the contemporary Buick Riviera—set in a brushed-aluminum engraved shifter plate. The overall effect is one of unity rather than clutter, a consistent theme in Mitchell's best designs.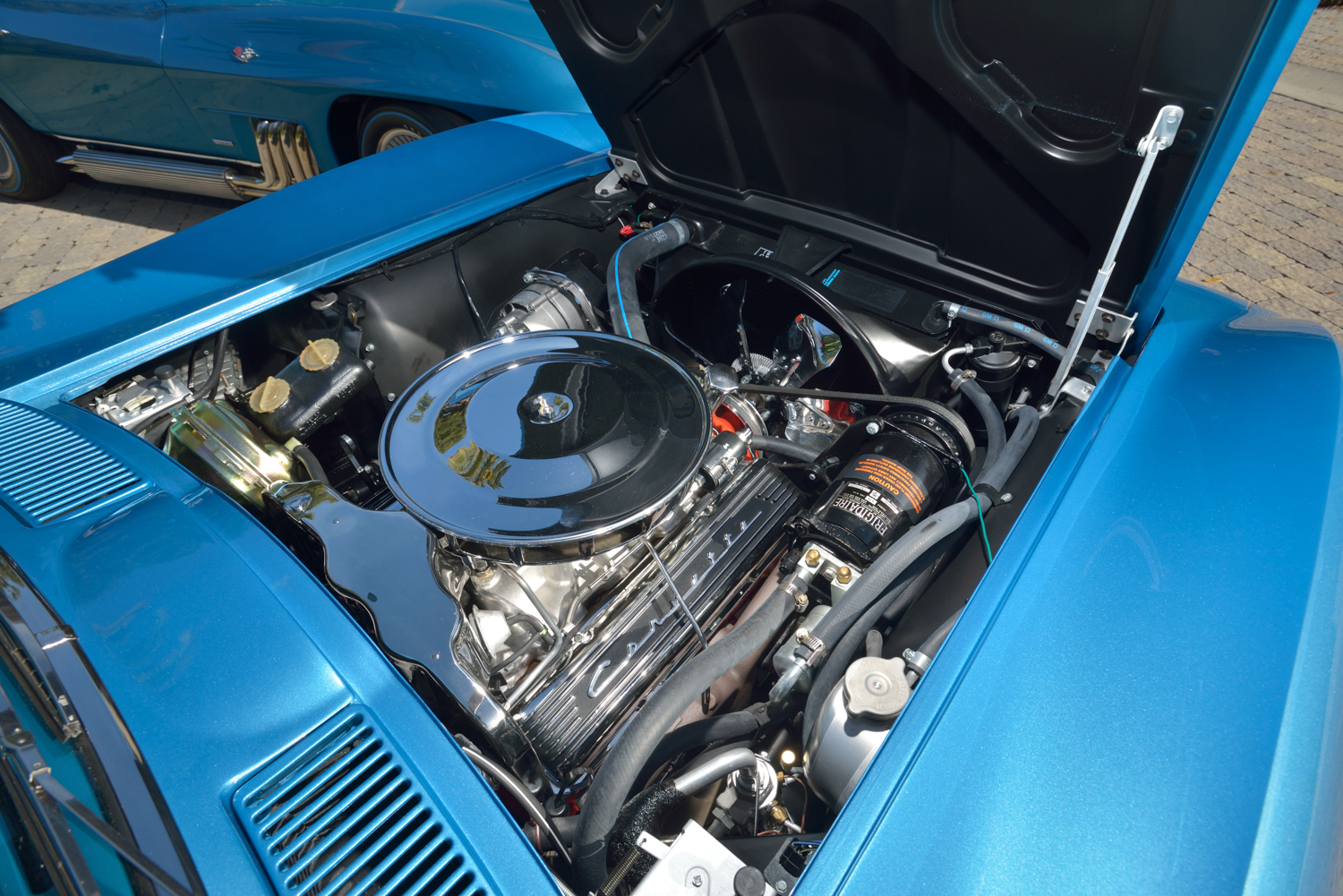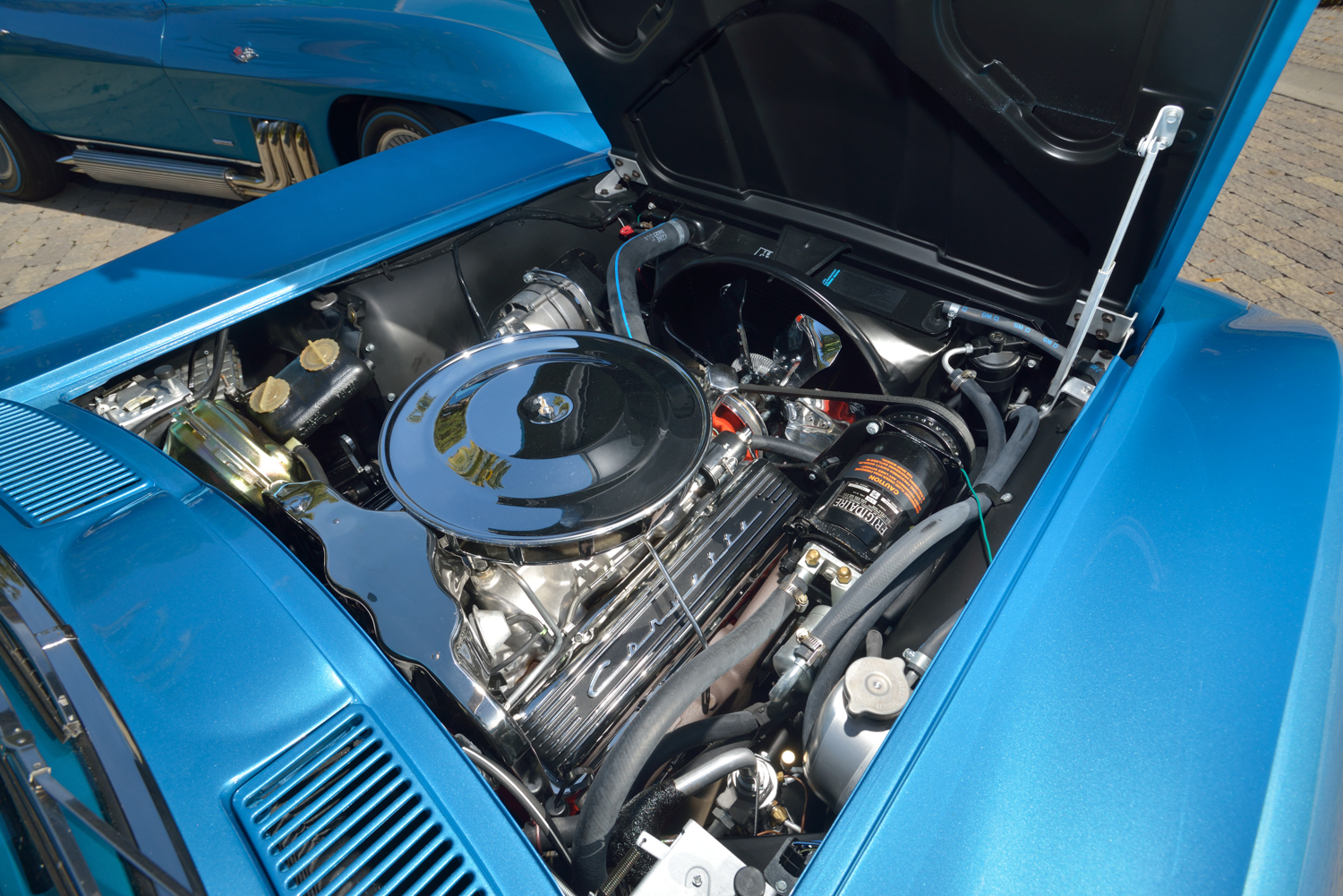 In contrast to the Earl Corvette, the Mitchell coupe engine compartment approaches show-car detailing. The standard chromed air cleaner and stainless wiring shields are supplemented with an aluminum intake manifold, highly polished finned-aluminum valve covers, chromed pulleys, brackets and alternator cooling fins, and a chromed thermostatic fan with polished blades.
A speed demon and racing enthusiast through and through, Mitchell's choice of the high-performance small-block V-8 coupled to a 3-speed Turbo Hydra-Matic (which would not appear in a production Corvette until 1968) gave this one-of-a-kind Corvette superb performance.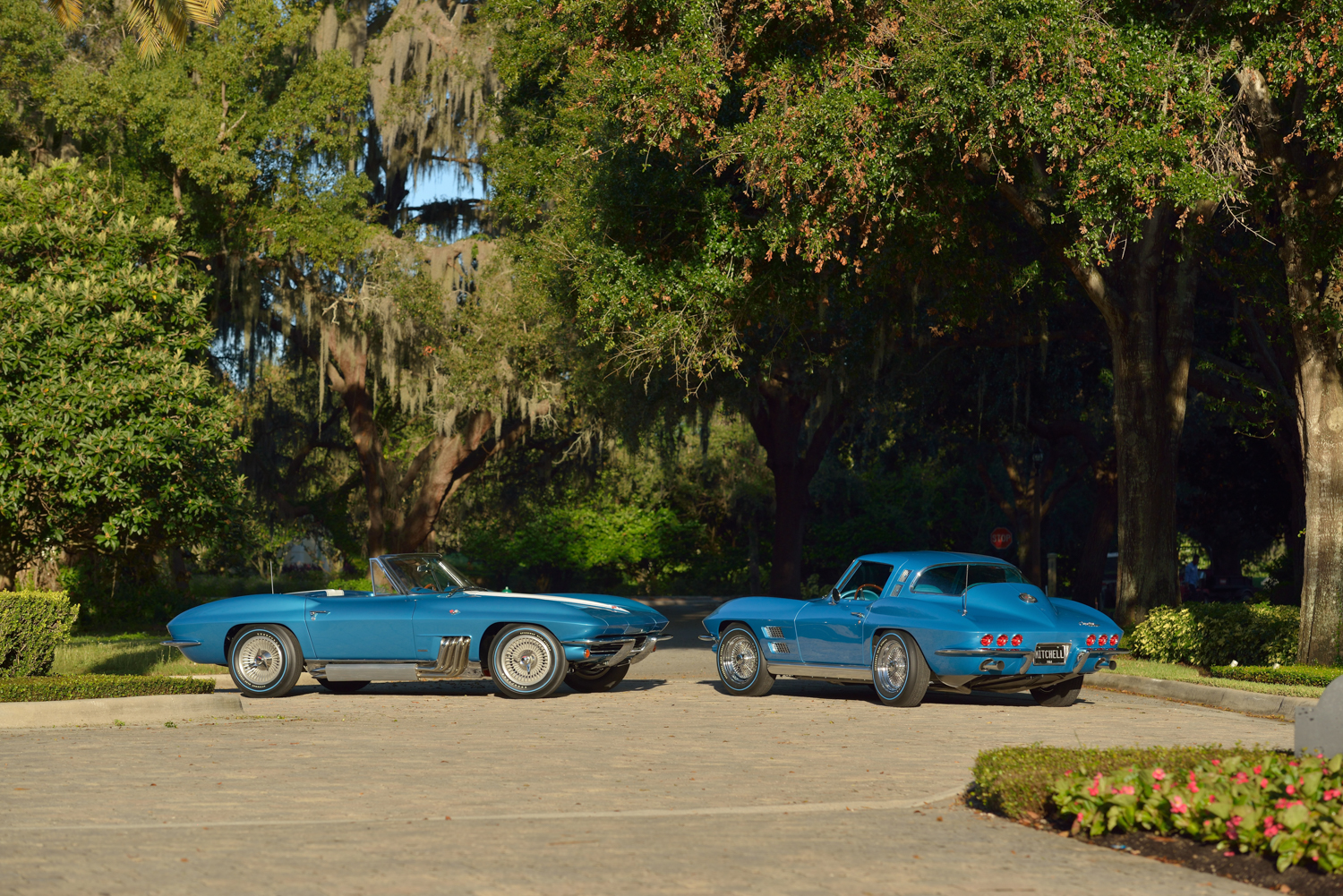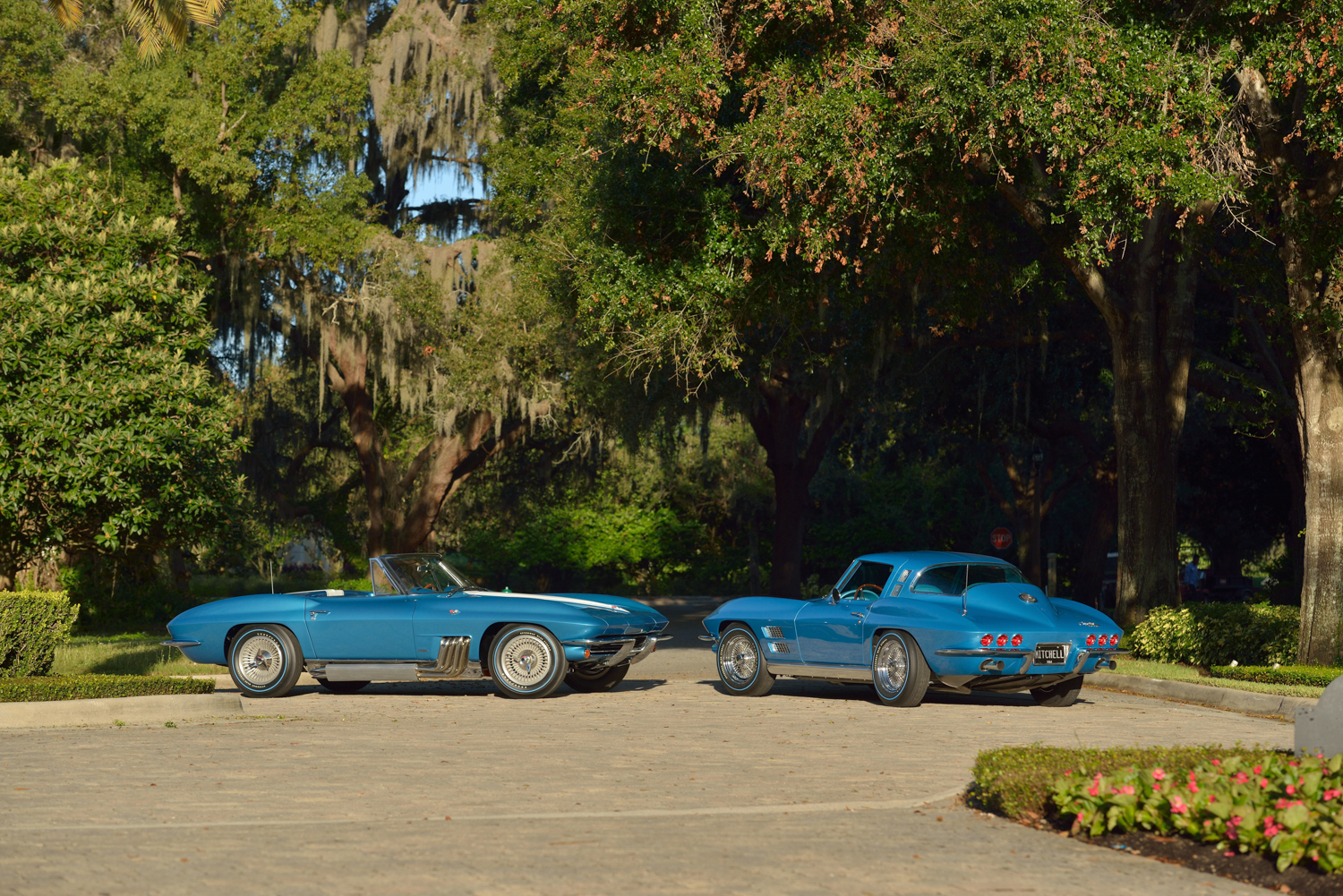 These two unique Corvettes belong together by virtue of their common heritage and association with the two men who cemented styling and design as indispensable to the automobile industry. Both cars are genuine American treasures, monuments to their namesake's respective styles; yet together they also represent the inseparability of their talents and the immense influence Harley J. Earl and William L. Mitchell asserted together on the automotive, and yes, popular cultures. This is a singularly historic offering of two of the most significant one-off Corvettes in the model's history, owned and driven by the two most influential and fascinating figures of the automotive design industry.
For more information visit mecum.com