On the weekend closest to Ettore Bugatti's birthdate, 15th September 1881, Molsheim in Alsace becomes the center of a three-day festivity, celebrating Ettore's indelible mark on automotive history. Organized by the "Enthousiastes Bugatti Alsace" (EBA), the Bugatti Festival invites global enthusiasts to Molsheim, the heart of the iconic Bugatti legacy.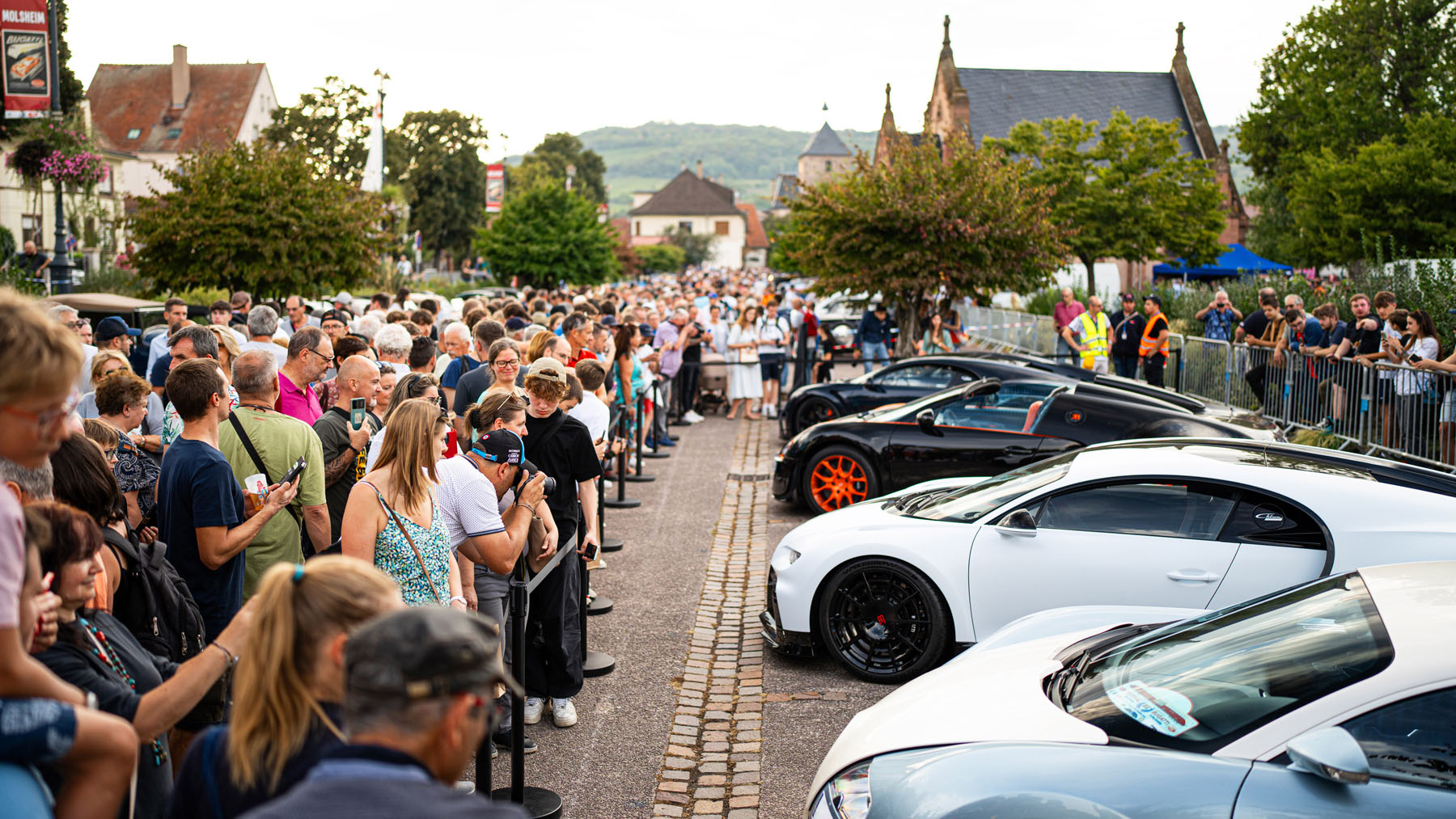 Château Saint Jean
Ettore, at 28, in 1910, established his first factory in a repurposed dyeworks in Molsheim, birthing the renowned Type 13. Later in 1928, he acquired the emblematic Château Saint Jean, a venue greeting guests, racers, and luminaries worldwide. The Château is a testament to one of the world's most prestigious automakers ever.
The 40th-anniversary celebration of this festival was grandiose, initiating with a visit to Ettore's eternal resting place in Dorlisheim Cemetery. However, the event isn't merely a memorial but a tribute to his everlasting legacy. This was evident when classic Bugatti car owners were accompanied by ardent Bugatti aficionados, showcasing their cutting-edge sports vehicles. They convened at Château Saint Jean, where a lavish breakfast marked the commencement of the festival. The Château's verdant grounds showcased a splendid Bugatti automobile collection, while its interiors housed a curated display of Carlo Bugatti's exquisite furniture and Rembrandt Bugatti's sculptural masterpieces, generously lent by Perridon Holdings.
More than just cars
Carlo's furnishings exhibit fluid designs, meticulous detailing, and premium materials such as Italian walnut, bronze, and copper. Similarly, Rembrandt's sculptures, capturing beasts in full glory, profoundly influenced Bugatti's car designs. For instance, the Bugatti Type 41 Royale flaunts Rembrandt's 'Dancing Elephant' as a hood emblem, the sole Bugatti model with this distinction. The festival also showcased Bugatti's motorsport legends and contemporary masterpieces, including the Bolide1 and EB110. However, Bugatti's creations are not just for admiration but for exhilarating drives. Participants journeyed through the picturesque Alsace Wine Route, experiencing Europe's vintage winemaking heritage.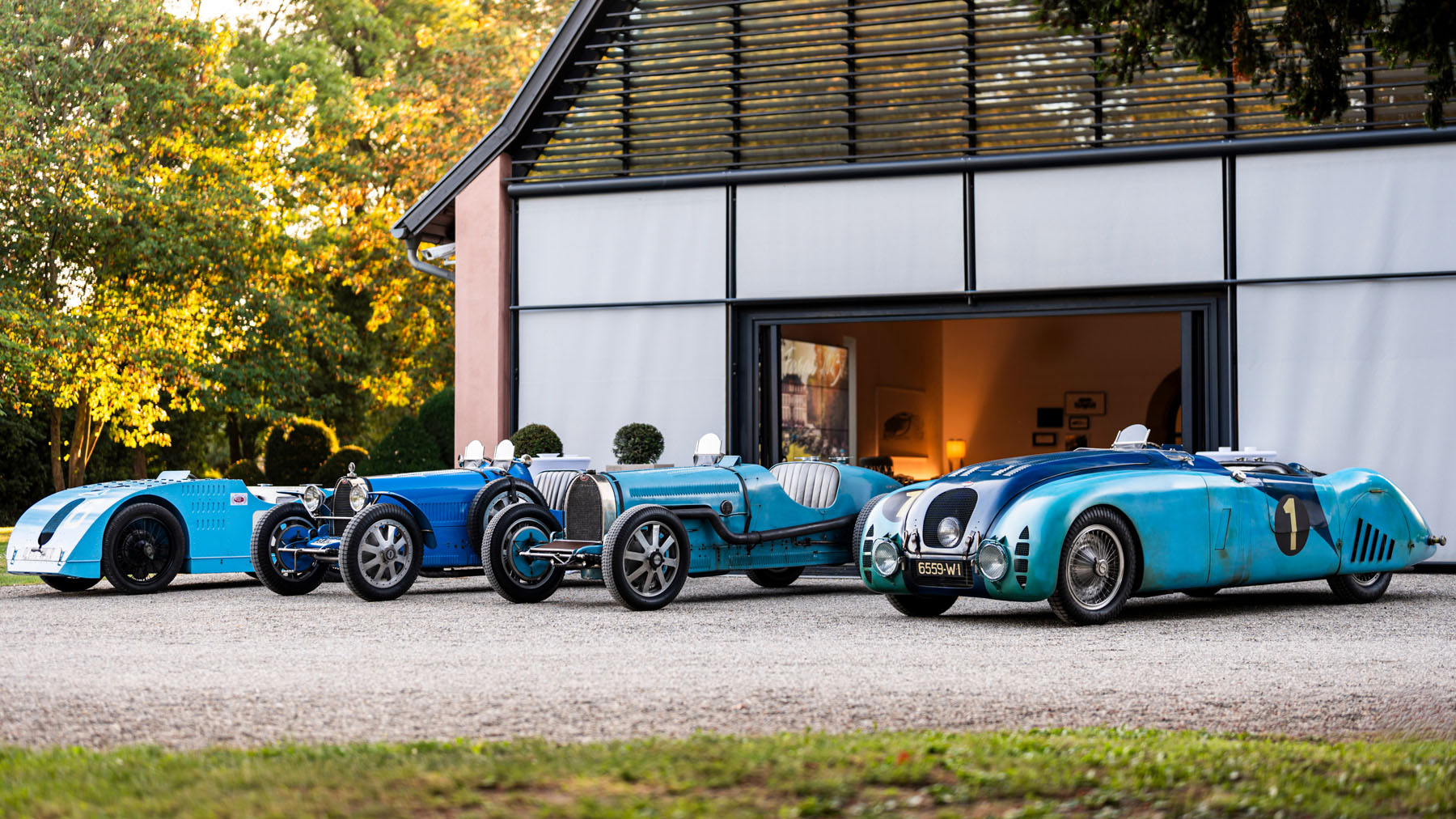 Bugattis on the road
In Ribeauvillé, after a congenial luncheon, a convoy of 70 Bugatti models, both vintage and modern, paraded back to Molsheim. Thousands admired this enthralling display, including the rare Bugatti Autorail, a revolution in French railways, using the engine from Type 41 Royale.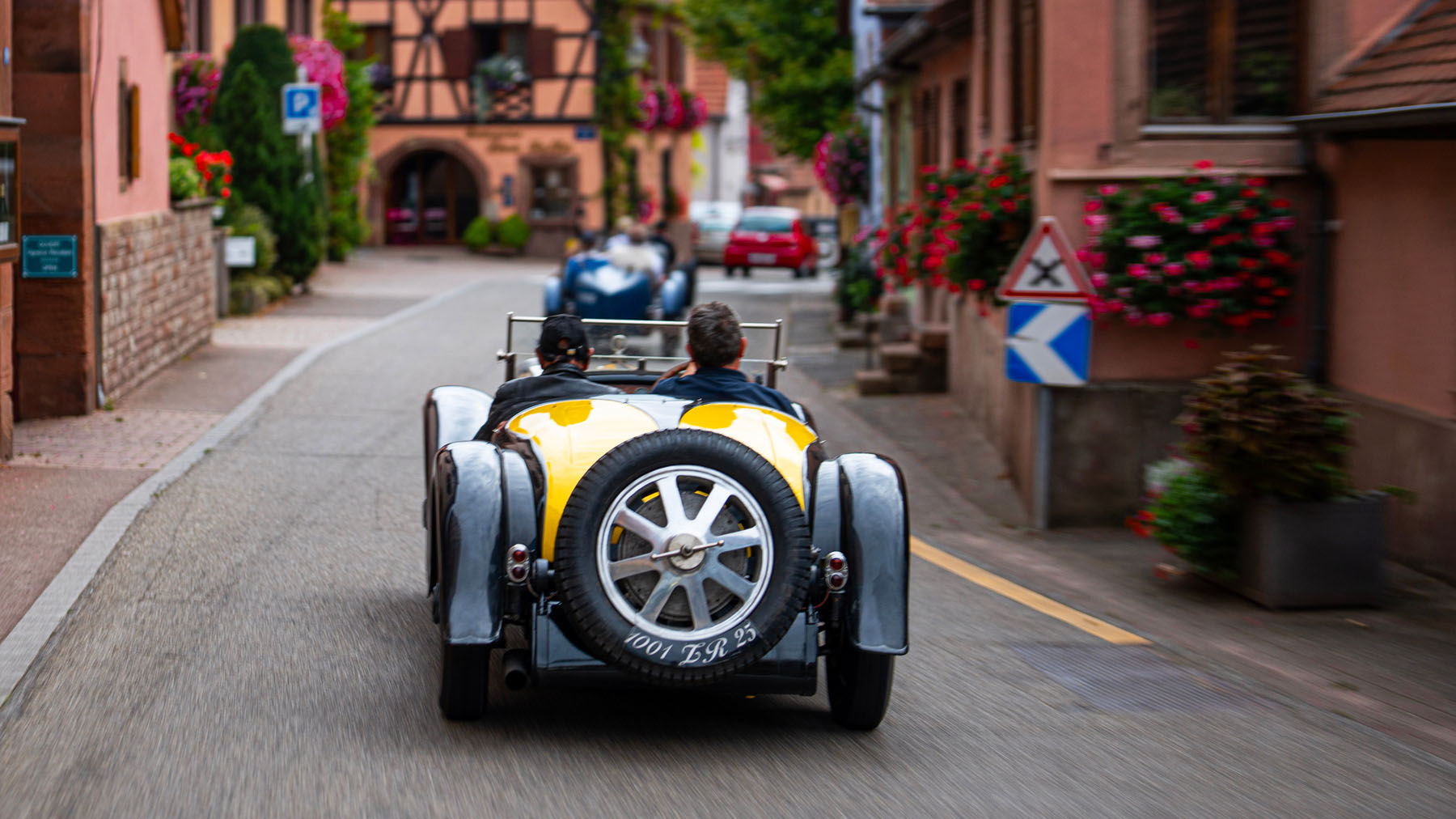 Christophe Piochon, President of Bugatti Automobiles, stated that Ettore's influence permeates every corner of Molsheim. Every engine roar, every meticulously assembled part echoes Ettore's passion, dedication, and relentless pursuit of perfection. The festival culminated in a grandiose parade and award ceremony, underlining Bugatti's enduring legacy and its unwavering bond with Alsace.
Original Press Release
All photos © 2023 Bugatti