As the organizers of the Atlanta Concours d'Elegance gear up for its second edition on the weekend of September 30-October 1, they have adopted a broader format to encourage a larger range of entries. The Concours' continuing partnership with Panoz Motor Sports will keep the event on the grounds of Chateau Elan in Braselton, where some 150 entries from throughout the U.S. and Eastern Canada are expected to contend for Best of Show honors as well as other awards. Last year's Best of Show trophy was presented to DeNean Stafford III for his 1909 Rolls-Royce Silver Ghost (below).
According to event co-chairman Harry Krix, the 2017 show will be expanding into five preservation classes, a greater field to showcase complete restoration programs and a significantly enlarged grouping of barn-find vehicles.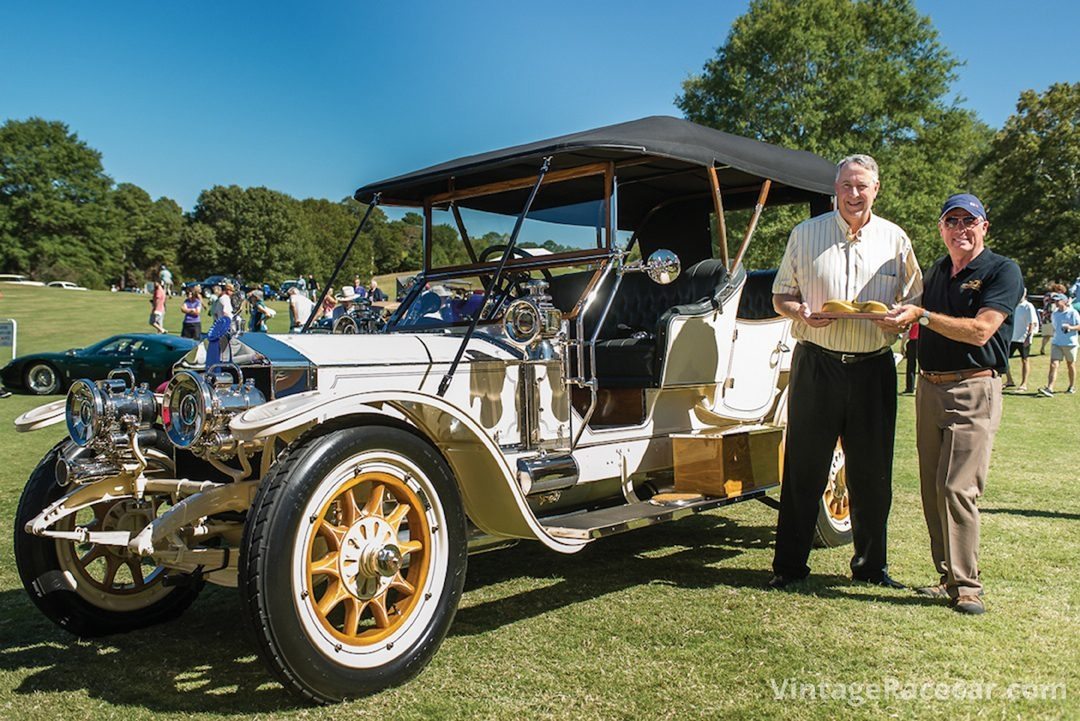 "Our goal this year," explained Krix, "is to create a full weekend of involvement for not just collectors, but true car aficionados and club members, to partake in memorable interactive opportunities which will highlight classic cars of provenance that may just become future collectibles. We are adding a high-end consignment arena that will only show vehicles pre-chosen as investments that are expected to potentially triple in value over the next five years."
Another all-new program, unique to the Atlanta Concours weekend and called the "Magnificent Seven," will debut during Saturday's Drivers at the Chateau, where judges will choose seven exceptional cars to participate in Sunday's festivities within their own special class, one of several new additions to the weekend that will also include a look at "Fabulous Fins of the Fifties."
For complete information please visit www.atlantaconcours.corg.