I can think of very few businesses—aside from magazine publishing—where the odds are more stacked against you than being a racecar manufacturer. Your product is multifaceted and technologically complicated, yet you have usually less than 12 months available to go from new design to finished product. Production requires expensive and extensive tooling and enormous amounts of skilled labor. Your success, in greater or lesser degrees, is dependent on numerous suppliers, and therefore somewhat outside your sphere of control. And in the cruelest business irony of all, if too successful, your product could be outlawed! Need I go on?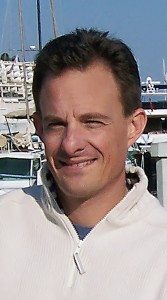 With all this said, it is perhaps not surprising that the life of a racecar manufacturer is, for the most part, a short one. Most fold up shop in the first year or two. Some survive five, maybe ten years. More than that and the list begins to get surprisingly thin. Keep in mind, we speak here of companies that only manufacture purpose-built racing cars. Companies like Porsche, Ferrari, Lotus, and Mercedes-Benz don't count because their passenger car sales have always supported their racing efforts. No, when the discussion turns to businesses that have consistently built racecars for more than 20 years you can pretty much count the players on one hand.
Yet, this year, we've reached a threshold where two such manufacturers will be celebrating their respective 50th anniversaries of continuous racecar construction and sales. These two companies took very different approaches, with the result being differing levels of notoriety and success, yet they both continue to exist, five decades after rolling their first racers out of dinghy British lock-ups.
The larger of these two pentagenerians we featured in last month's Racecar Profile: Lola. Founded by Eric Broadley, the prototype Lola MkI sports racer first turned a wheel in earnest at Brands Hatch in August 1958. Fresh out of the box, Broadley, at the wheel of his MkI, became the first sports car driver to lap Brands Hatch in less than one minute. The result was a string of orders for the shapely MkI, which firmly launched Broadley from backyard tinkerer, to racecar manufacturer. Today, 50 years later, Lola is still going strong and is currently in the process of preparing seven sports cars—one, a new LMP1 enclosed coupe—to compete at this year's 24 Hours of Le Mans. Throughout the intervening years, Lola tackled Formula One (on several occasions), raced and won in sports cars, Indy cars, Formula Ford, F2, and a wide variety of other lesser formulae. Where Lola built a growing business (at various times it has been the largest manufacturer of racing cars in the world) around a wide variety of racecars, another British builder, Arthur Mallock, built a company that has stood the test of time around—of all things—a front-engine racecar!
Arthur Mallock began building Austin 7-based specials for trials competition just after World War II. By 1958, he began building a new front-engine racecar, which sold in kit form for the princely sum of £60. This versatile, space frame, racing car could be built to compete in a wide variety of categories including Formula 1172, Clubmans, and even Formula Junior. Mallock, inspired by the postwar ads of Charles Atlas claiming, "U2 can have a body like mine," dubbed his new racer the "U2," with his ads in the British 750 Motor Club magazine touting "U2 can have a frame and body like mine!"
Unlike Broadley and Lola, Mallock kept its sights on the small formulae and the club racer. Mallock continued with the same basic front-engine U2 design, year after year, systematically upgrading and refining the car with each new generation. Mallock, as a manufacturer, found a niche in small-displacement club racing that enabled its designs to remain both affordable and competitive for decades. As a result, Mallock—under the direction of Arthur Mallock's son Richard—continues to produce the U2, now the Mk35 version, which remains competitive in modern Clubmans racing to this day.
Fifty years ago, if you had walked up to either Eric Broadley or Arthur Mallock in the paddock, at say Brands Hatch, and told them that one day their little companies would celebrate their semicentennial anniversaries, they likely would have laughed and called you a "nutter." Yet, despite the egregious odds, these two very different companies managed to attain this milestone, while literally hundreds of others—many with championships to their credit, did not. Hopefully, we'll all be around to see their 75th!