With coachwork designed by Michelotti and built out of aluminum by Vignale, the 1952 Ferrari 340 Mexico is undeniably beautiful. It is also an engineering marvel, built to survive 2,000 miles of unforgiving desert terrain and poorly paved roads that comprised the famed Carrera Panamericana.
Powered by Aurelio Lampredi's "long" V-12, displacing 4,102-cc, the Mexico produced 280 horsepower, weighed just 2,200 pounds and was capable of speeds in excess of 160 miles per hour.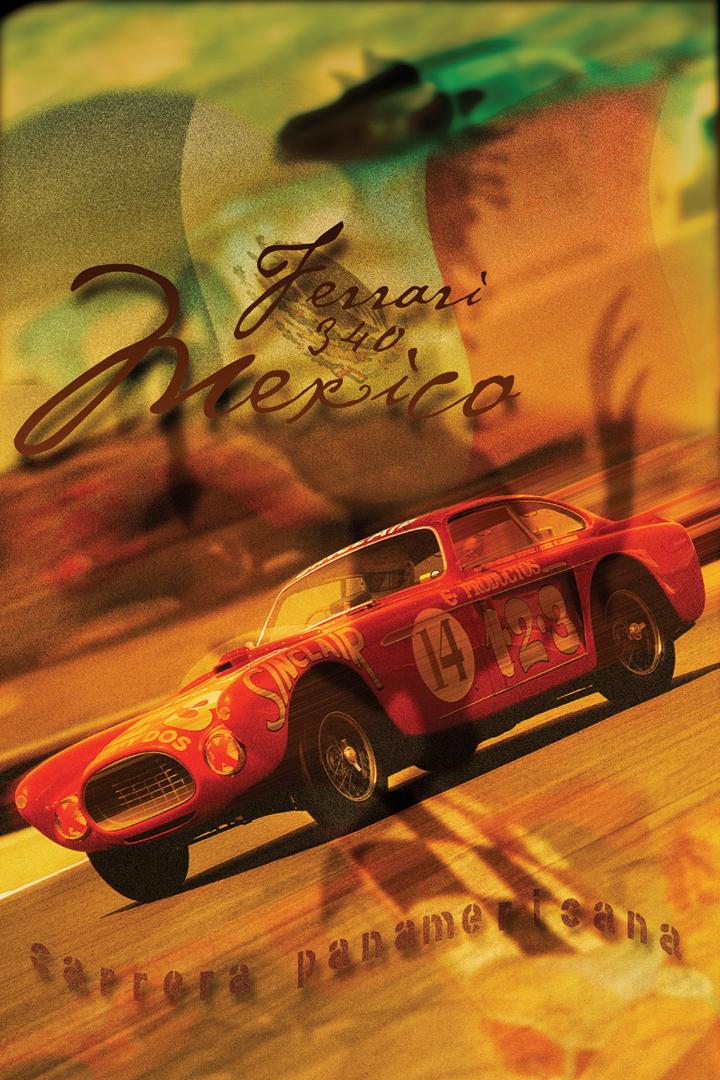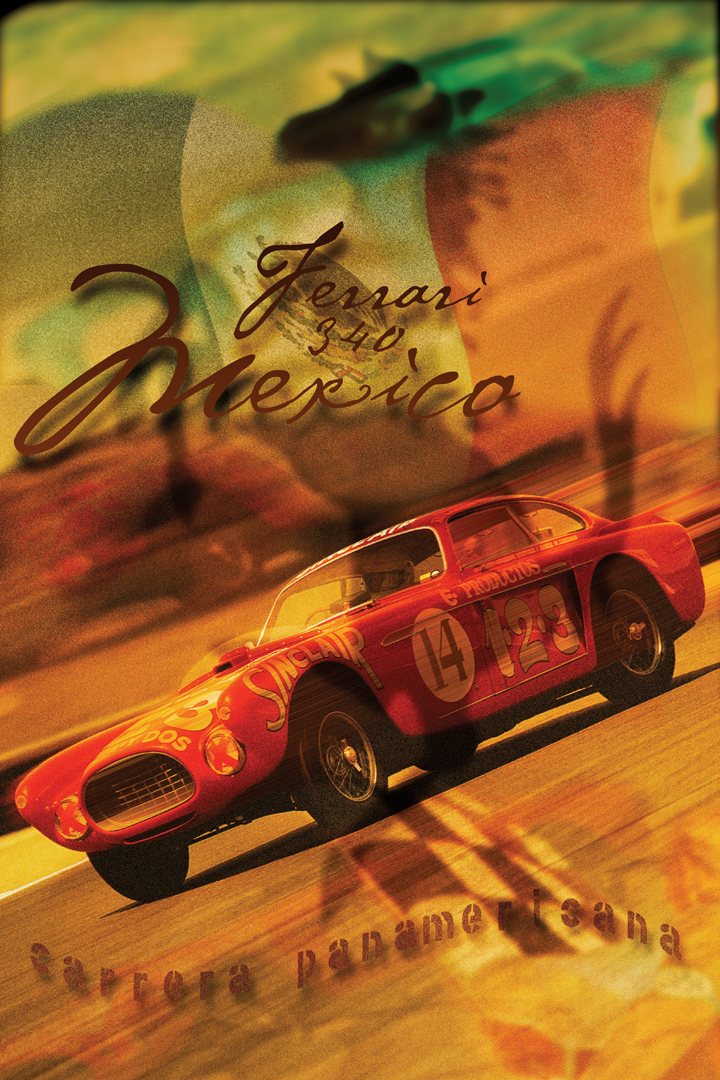 The 340 Mexico, along with its siblings, the 340 America and the 340MM, for Mille Miglia, were the early prototypes which directly led to icons including the 250 GTO, the 250 GT Berlinetta and the rest of the great Ferrari sport racecars of the 1960s.
For commissions, fine art reproductions, or automotive designs, please contact:
Jamie Hankin
(212) 687-1120
www.vintageracecarimages.com
info@vintageracecarimages.com