[adinserter block="7"]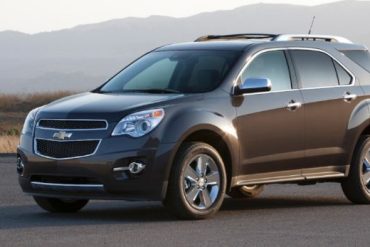 This is not a vehicle for the sports car buyer, obviously. The 2013 Chevrolet Equinox LTZ might, however, be a...
The legacy of the Chevrolet Corvette was forged 60 years ago this month when it was introduced at the General Motors Motorama show in New York City on January 17, 1953. As the all-new 2014 Corvette rolls into Chevrolet dealerships later this year, it will build on the six-decade history...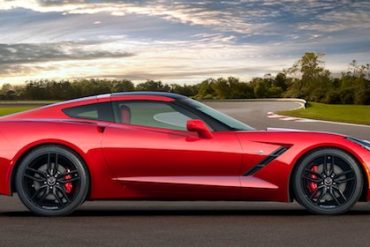 The seventh-generation Chevrolet Corvette made its debut Sunday, January 13, 2013 at the North American International Auto Show in Detroit....
The 50th anniversary of the Chevrolet Corvette Sting Ray will be celebrated at the Amelia Island Concours d'Elegance 2013, to...
The 60th anniversary of the Chevrolet Corvette will be celebrated at the 2013 Rolex Monterey Motorsports Reunion, scheduled for August 15-18 at Mazda Raceway Laguna Seca in Salinas, California. Corvette's recognition in Monterey, California, will come during its 60th anniversary model year, and a large contingent of Corvette racers is expected representing each of the car's six generations in competition. Corvette also was the featured marque in 2002.
The missing Briggs Cunningham Chevrolet Corvette that competed at the 1960 Le Mans 24 Hours endurance race has been located...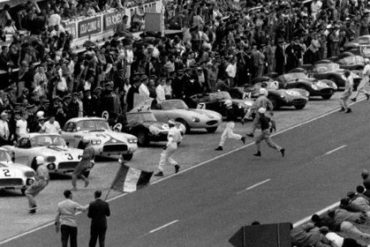 Boy Meets Car, Loses Car, Finds Car By Steve Smith | Photographs as credited Every car guy has the automotive...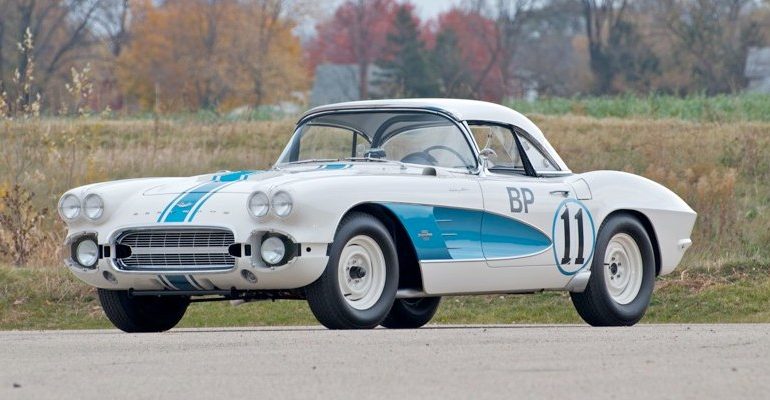 By Edward Lenahan This 1961 Chevrolet Corvette factory race car, soon to be auctioned at Mecum's January 24-29, 2012 Kissimmee Florida event, possesses a host of rare options and a provenance worthy of the velvet rope treatment at any of the world's finest auto museums or vintage races.  Gulf Oil...
Mecum Auctions held its annual Bloomington Gold Corvette auction on June 24-25, 2011, in St. Charles, Illinois, resulting in total...
Over the past 100 years, Chevrolet has been responsible for many significant designs that have helped shape automotive history. The...
Interview by Greg Wing and photos by author and Dan Tooker Jim Glass owns a Corvette shop and showroom in Kingston, NY, just a couple miles from the beautiful Rhinebeck Bridge over the stunning Hudson River and about ten minutes to the famed 60's Woodstock, NY. This is the land...
This year's 24 Hours of Le Mans will mark the 50th anniversary of Corvette's first participation in the world's most...
A Grand Sport Corvette – one of only five ever built by General Motors – is the latest addition to...
RM Auctions announced the consignment of a 1968 Chevrolet Corvette L88 'Scuderia Filipinetti' Le Mans Race Car and a 1953 Ferrari 166MM Spider Scaglietti to its Sports & Classics of Monterey event, August 13th to 15th in California. The 1968 Chevrolet Corvette L88 'Scuderia Filipinetti' Le Mans Race Car –...
Mecum Auction announces the unique 1963 Harley Earl Chevrolet Corvette Convertible will cross the block during the Bloomington Gold Corvette...
Russo and Steele announced the consignment of Greenwood Corvette, chassis 002, for their 9th annual Sports & Muscle at the...
Worldwide Auctioneers announced that the ex-Bob Mouat, 1957 Chevrolet Corvette COPO race car lines up to join the "8- ball Cobra Killer" on stage at the Houston Classic Auction. "This splendid, factory big brake, 'Air-Box Fuelie' example is the most extensively raced and well documented '57 Corvette race car of...
Yet another significant Corvette with great racing history is set to be sold at auction, as Worldwide Auctioneers confirmed that...
Mecum Auction will offer the historically significant 1963 Gulf Oil Corvette Z06 Race Car at their upcoming Mecum Kissimmee Auction,...
RM Auctions will mark their 10th anniversary Automobiles of Arizona auction event in Phoenix, Arizona with the sale of one the rarest and most valuable Corvettes in history – an all mighty 1963 Chevrolet Corvette Grand Sport (chassis no. 002). Often referred to as one of the most fascinating enigmas...
Bonhams & Butterfields announced that the ex-James Garner/American International Racing 1968 Corvette L88 will be added to the roster of...
1966 Chevrolet Corvette La Carrera Panamericana Racer For Sale Details: Listed for sale on eBay; located in Connecticut. The Corvette...
1967 Chevrolet Corvette Vintage Race Car Drivetrain: 1965 327 block, +.030 = 331 CID with reported 410 HP. The engine was freshened up last year with new rings, bearings, heads and aluminum intake. Richmond Super T-10 four speed. Color: Blue/Black (race interior) Miles: N/A Other Information: Reportedly weighs 2,800 lbs,...