With its French curves, 120 mph performance and a price tag of £988, the XK120 was Jaguar's most important roadster. In 1948 it set a new standard of post-war performance which progressed into a comprehensive motor sports campaign and won the 24 Hours of Le Mans five times in seven years. Before it was allowed to race, Sir William Lyons personally tested an XK120 at Silverstone himself. He called it the 'Super Sports Two Seater', but after reaching 120 mph in Belgium, it was simply known as the XK120.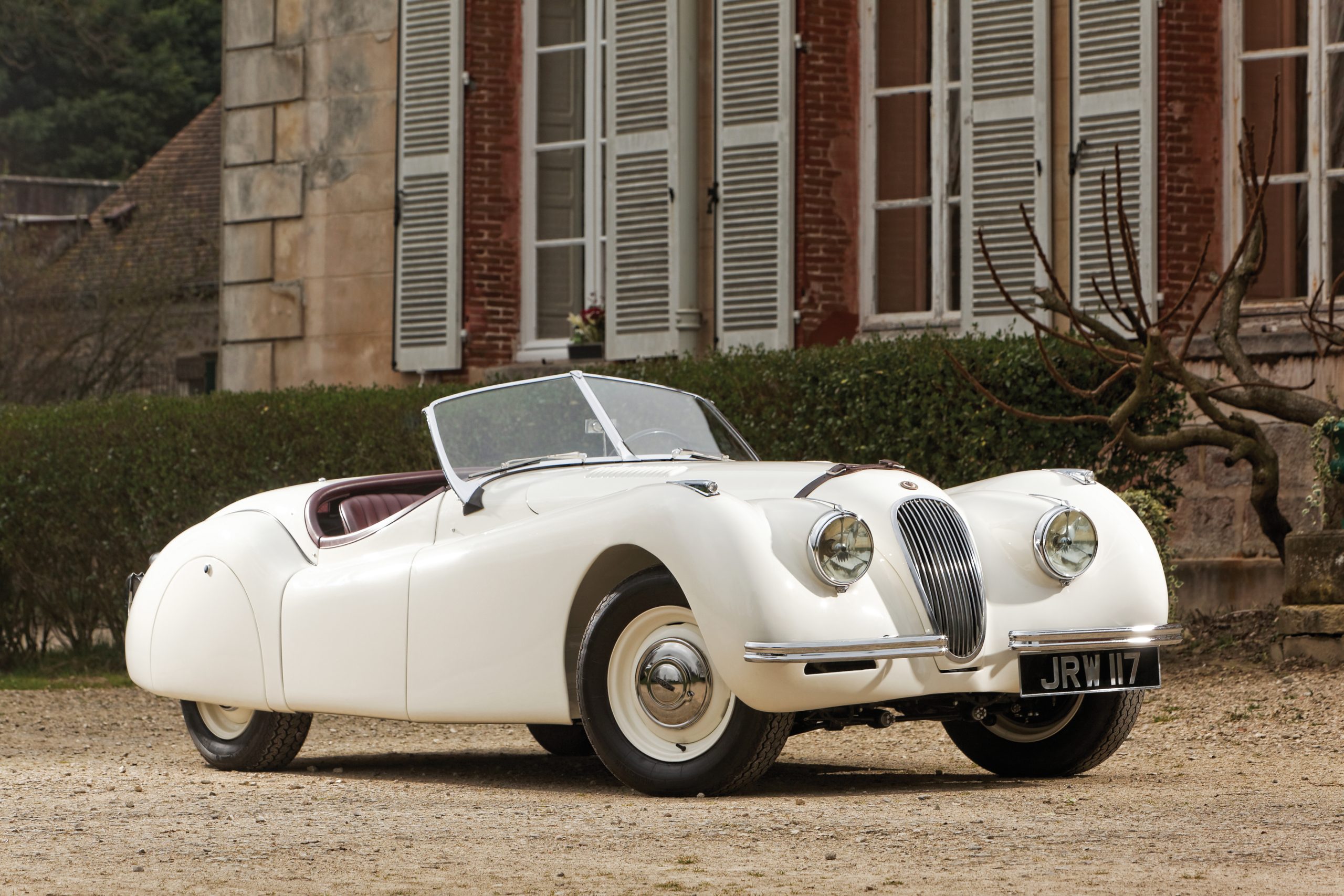 Inspired by Italian sports cars and the streamlined styling of the French design houses, Sir William Lyons personally sketched out the basic silhouette for the 120. In what must have been a difficult task, the panel beaters slowly embodied the simple steel chassis with a sweeping hand-hammered aluminum body. The resulting prototype was timeless, simple and instantly recognizable.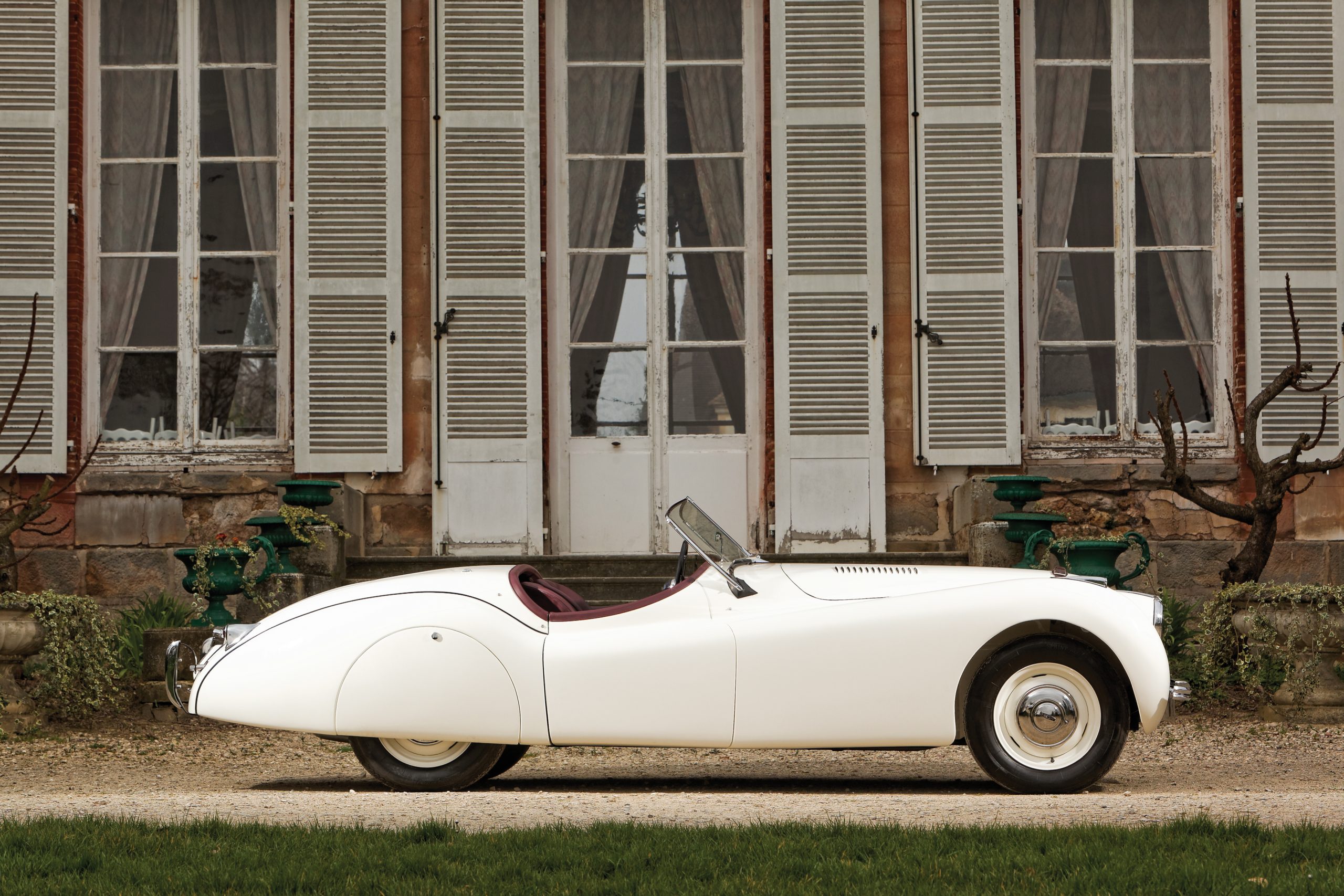 The Jaguar XK120 was the fastest production car in the world when it was first released in 1949, with a top speed of 120 mph – and it had the looks to boot. Its interior was remarkably cramped, but with a car this sexy, who cares.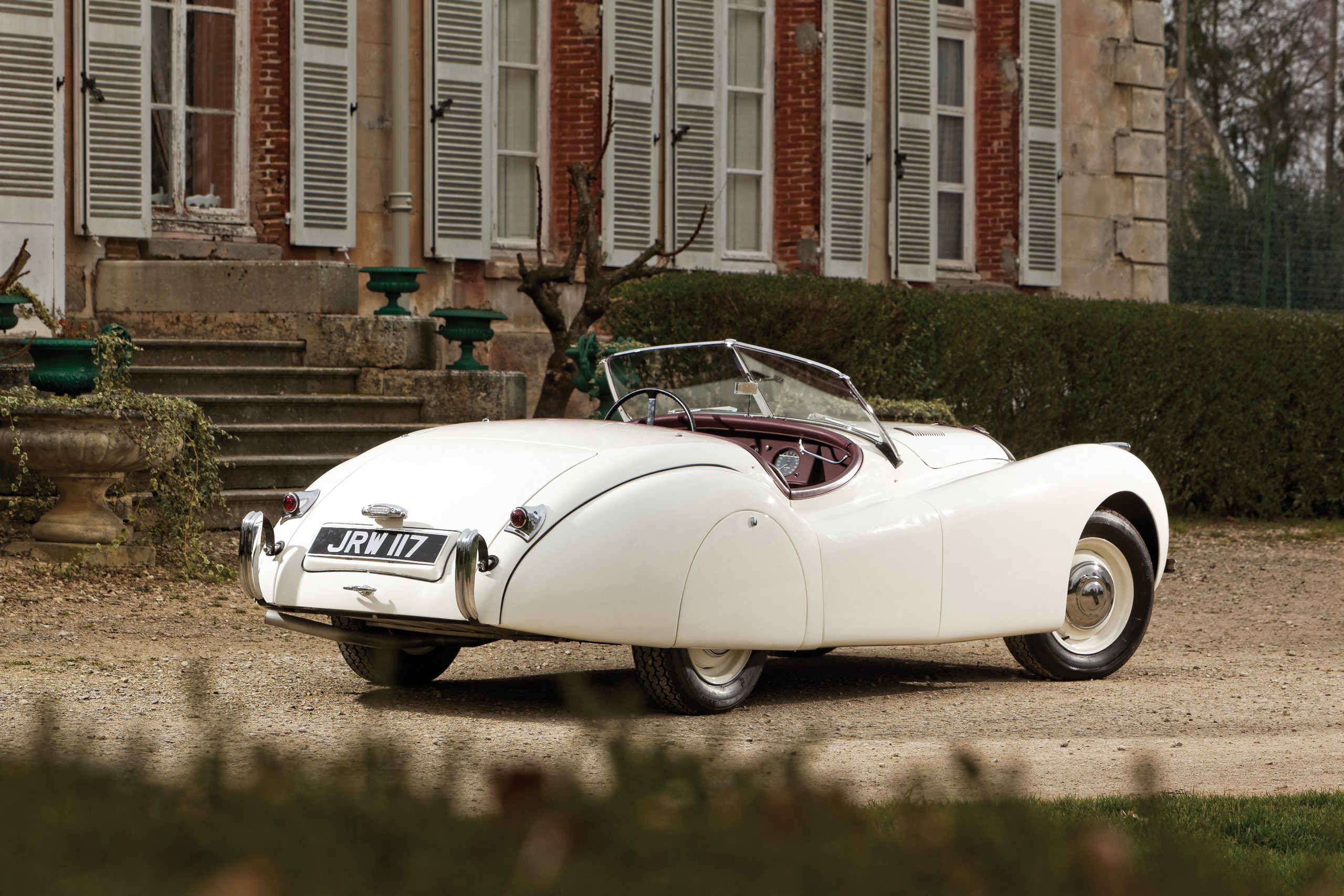 Photo Credit: RM Sotheby's