Forty years after the passing of Ettore Bugatti in 1947, the once-celebrated yet dormant Bugatti brand, was revived by the ambitious Italian entrepreneur Romano Artioli. His vision was nothing short of resurrecting Bugatti through a cutting-edge supercar. The development began in 1987, and Artioli selected Modena, home to Ferrari, Lamborghini, and Maserati, as the site for his modern factory. The first production car rolled out in early 1992, named 'EB110′ to commemorate Ettore's 110th birthday. This also marked the first new Bugatti since the 1950s, hailed as an advanced mid-engined supercar and a worthy successor to its illustrious predecessors.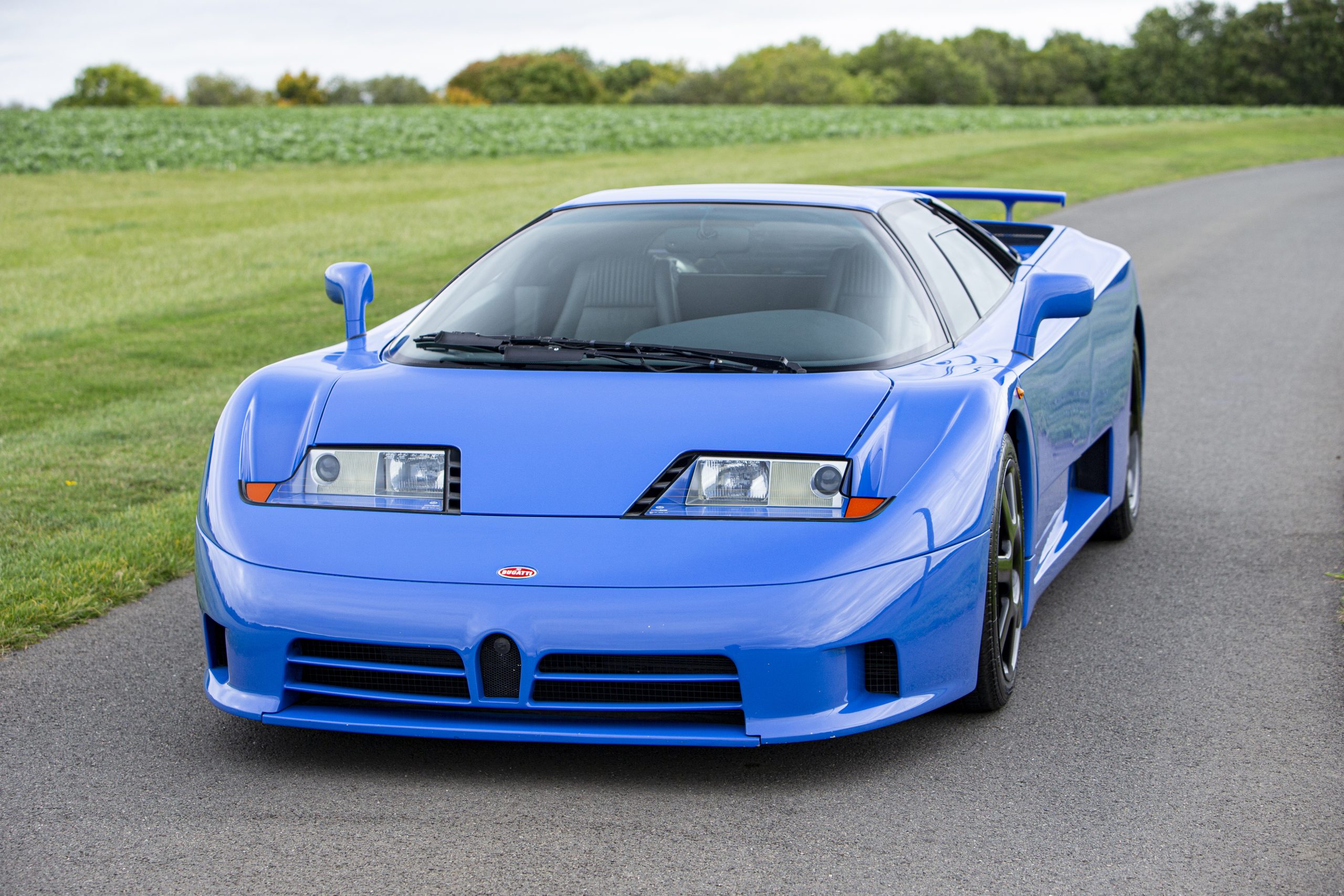 The design team behind the Bugatti EB110 GT initially included renowned figures such as engineer Paolo Stanzani and stylist Marcello Gandini, creators of the Lamborghini Countach. The EB110, with its short nose, wedge-shaped body, and scissor doors, bore a resemblance to the Countach. Differences with Artioli led to the departure of both men before the design's finalization.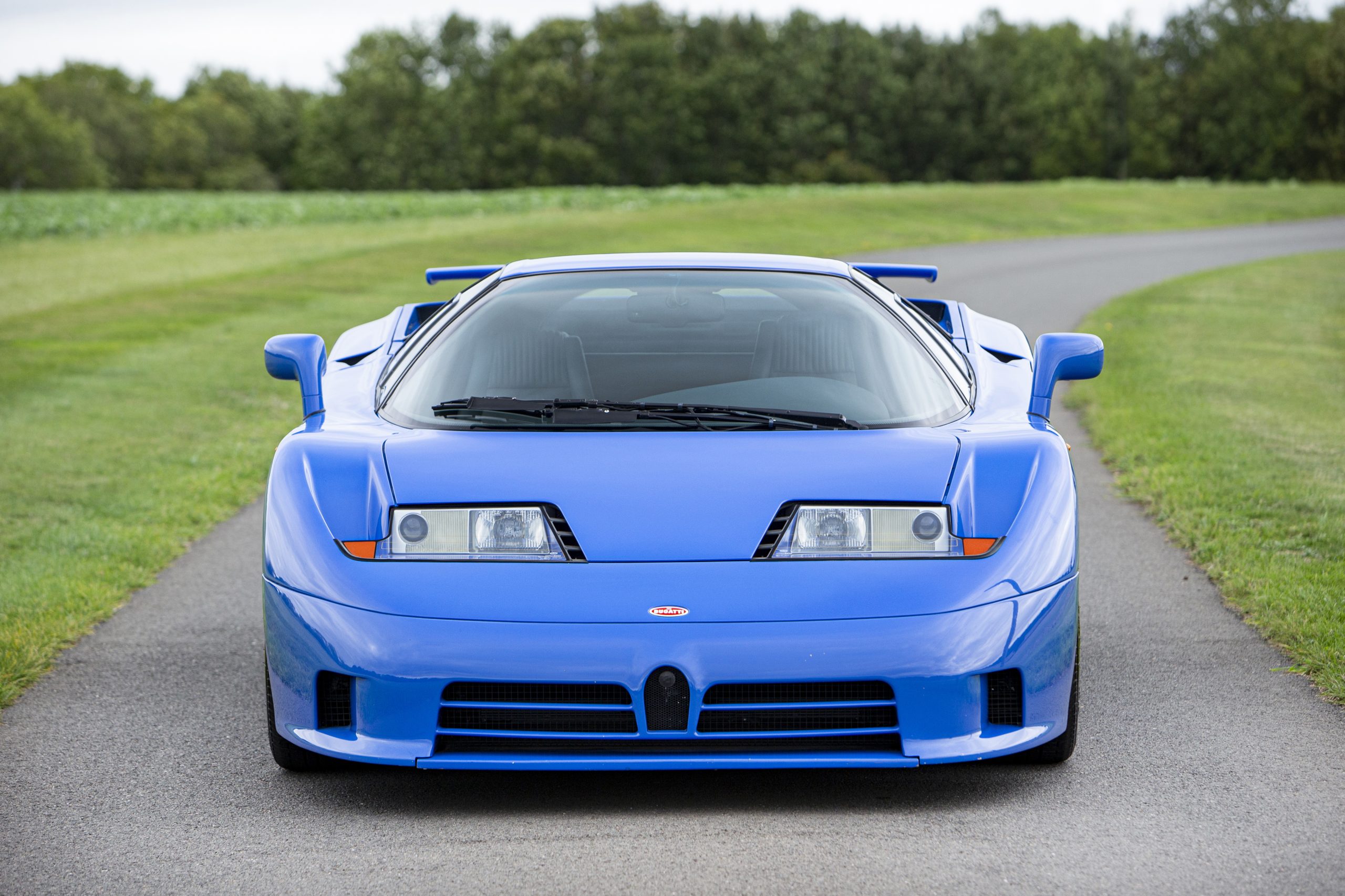 Beneath its surface, the EB110 shared similarities with the Countach, featuring a short-stroke V12 engine with a forward-mounted gearbox, pioneered on the Countach. However, Stanzani enhanced the already impressive specifications by adding five valves per cylinder, four turbochargers, a bespoke six-speed gearbox, and four-wheel drive. The chassis, built by Aérospatiale, was constructed of carbon fiber, and the suspension followed the supercar norm with double wishbones all around. The EB110 was among the first to incorporate 'active' aerodynamics, featuring a speed-sensitive rear wing and manually operated air flaps.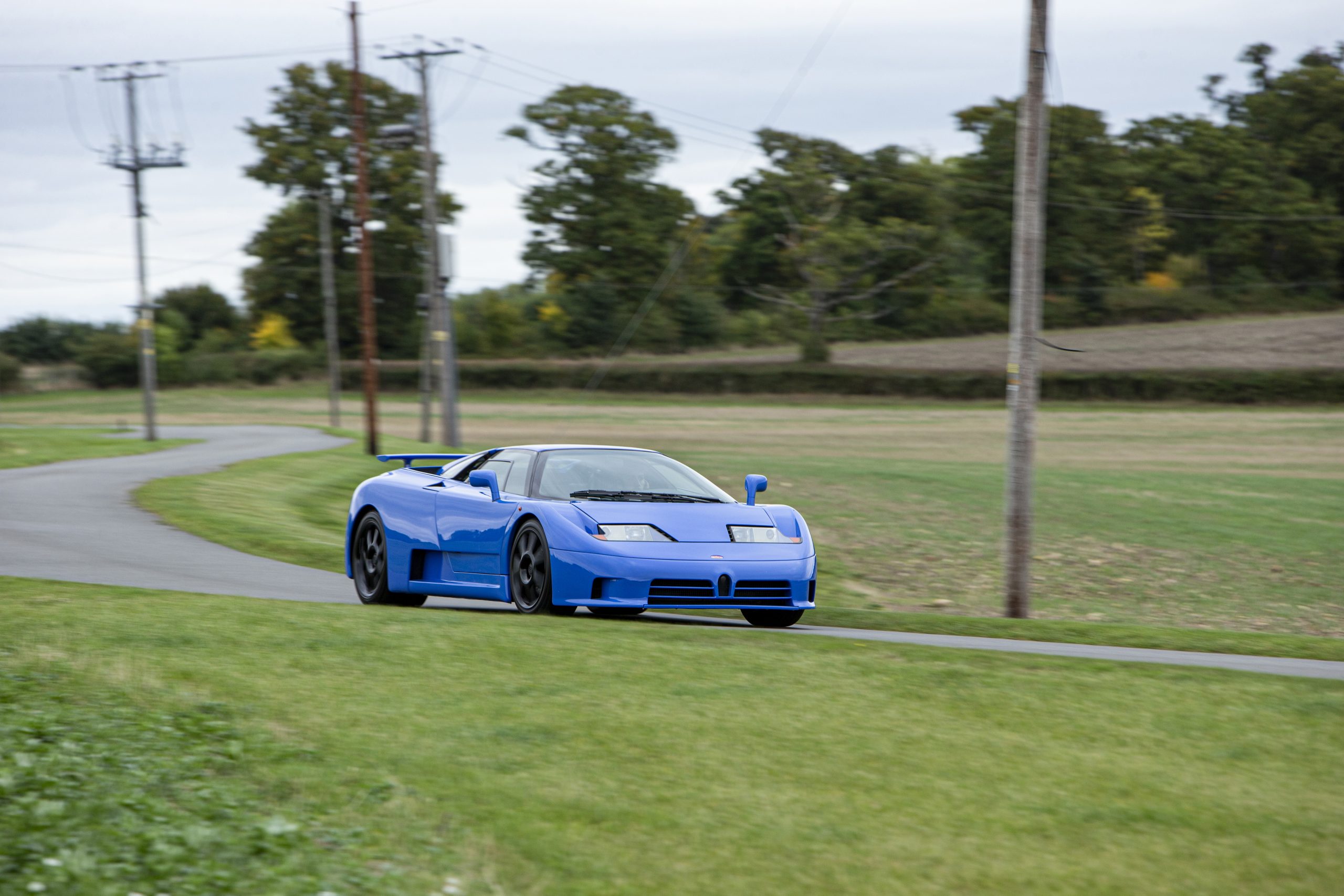 Unveiled on September 15, 1991, exactly 110 years after Ettore's birth, the Bugatti EB110 GT impressed on the road with its compact dimensions, four-wheel drive, exceptional agility, and excellent grip. The 3.5-liter V12 engine produced around 550bhp, allowing a top speed of 212mph (341km/h), comparable to the Jaguar XJ220, another 'World's Fastest Car.'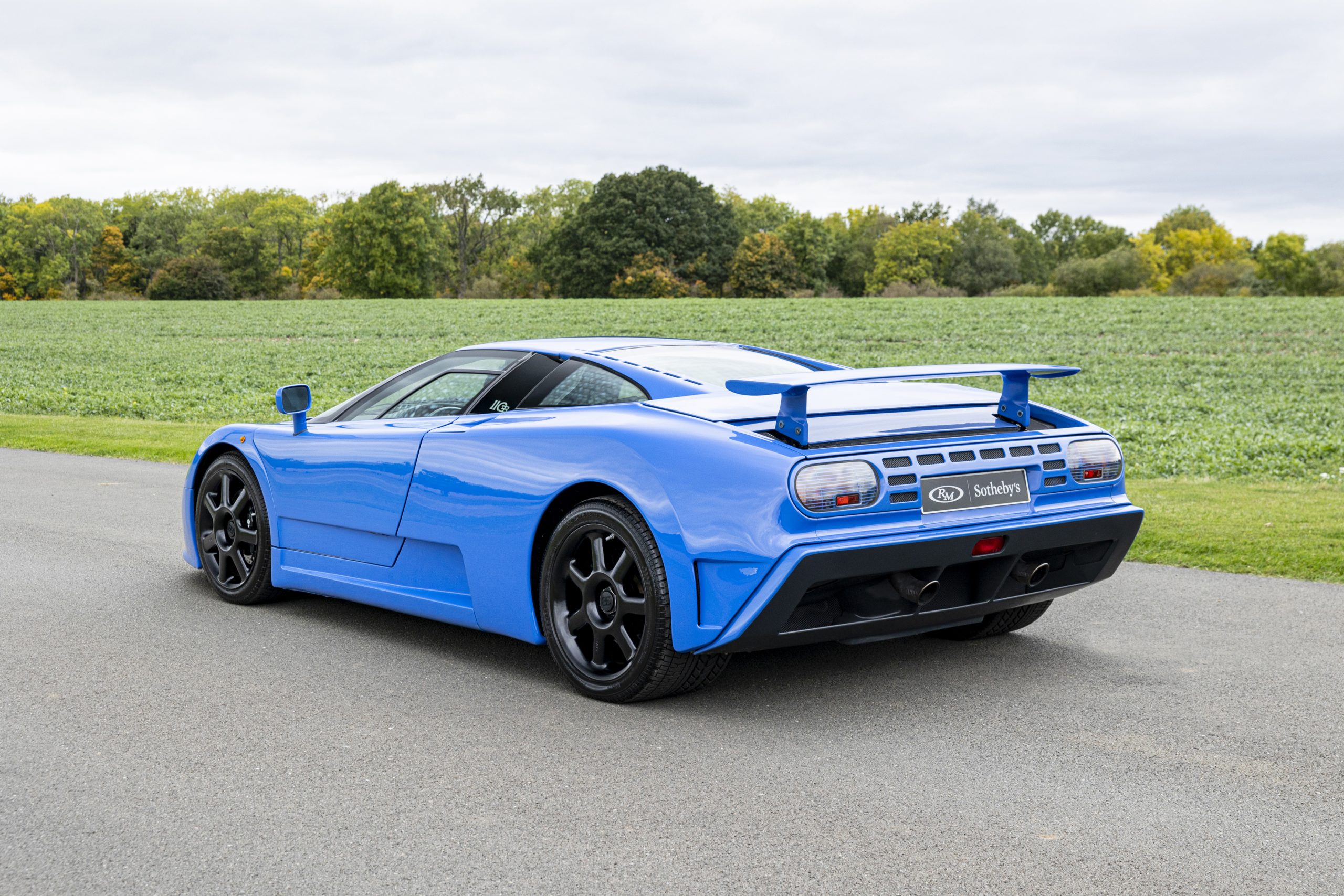 Despite its complexity, the EB110 performed well on the road, offering composure, agility, and a Ferrari-rivalling scream. The economic recession of the early 1990s, however, impacted its commercial success, leading Bugatti into receivership in 1994. Only a limited number of these exotic cars were built, with notable owners including Formula 1 World Champion Michael Schumacher and HRH the Sultan of Brunei.
Photo Source: RM Sotheby's