Tatra, a Czechoslovakian manufacturer, was renowned for creating sophisticated and cutting-edge luxury cars. In the 1920s, they pioneered the innovative backbone chassis, and in the early 1930s, they achieved another breakthrough by producing the world's first aerodynamic road car, commonly referred to as the Tatra Type 77 or T77. The T77 was the brainchild of Hans Ledwinka, his son Erich, and Erich Überlacker, with additional design input from Paul Jaray, a Zeppelin designer, who worked on the car's groundbreaking exterior.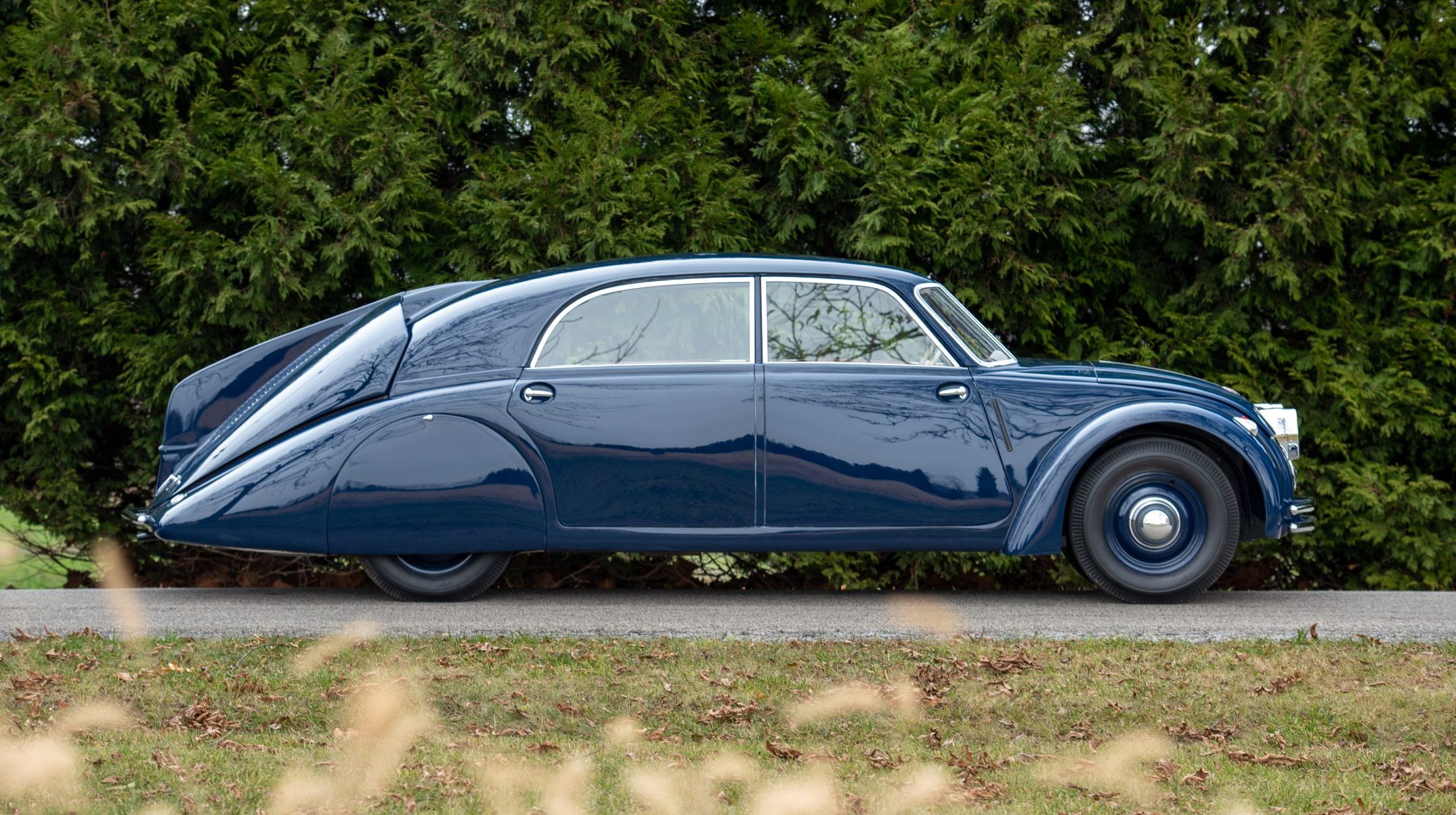 The vehicle's revolutionary, sleek design was influenced by radical streamlining principles of the time. The designers aimed to improve efficiency and high-speed performance by minimizing drag, resulting in the car's futuristic, low-to-the-ground appearance. The striking rear fin was not just for looks; it was specifically designed to enhance the car's lateral stability, especially when driving at high speeds.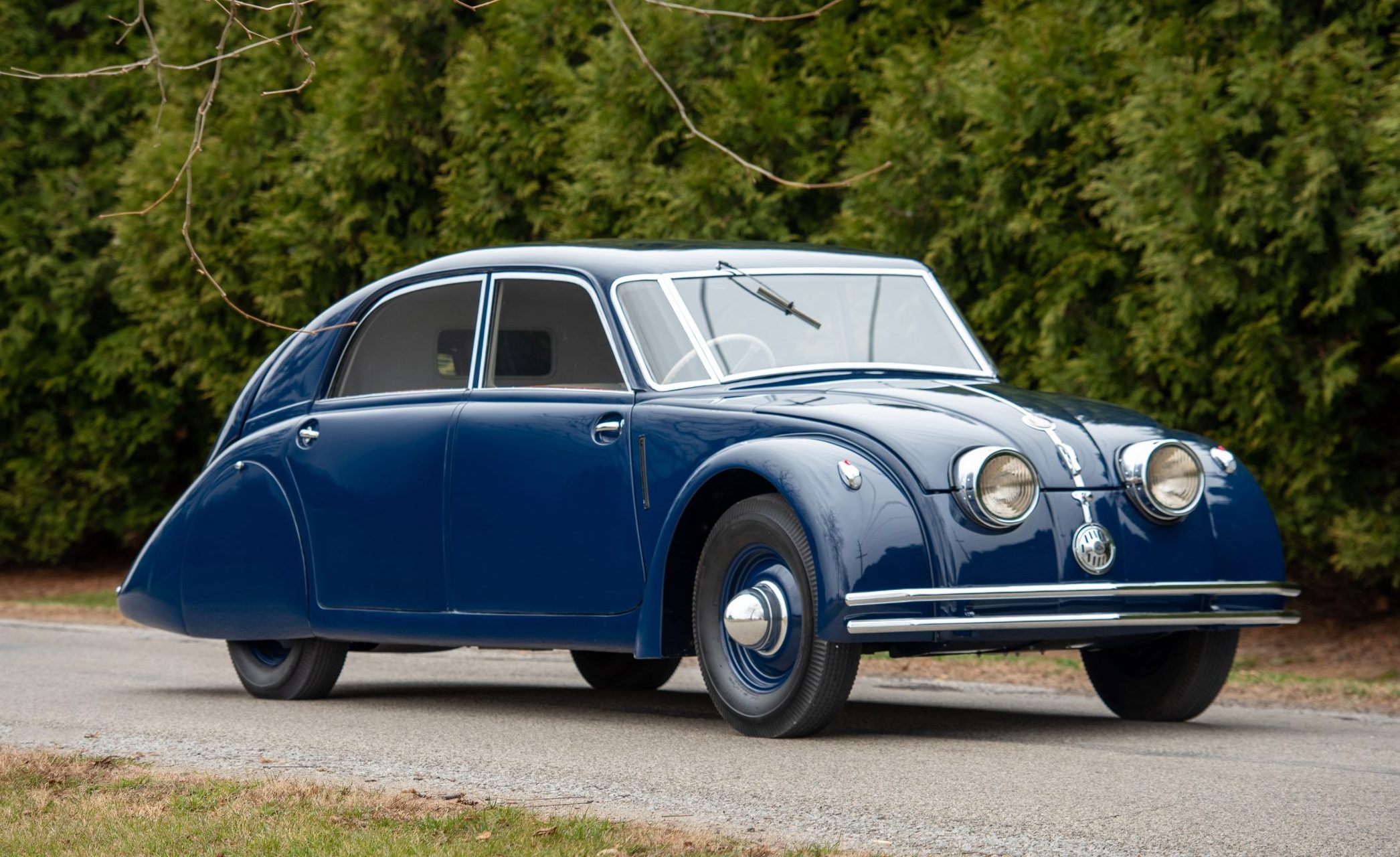 Despite skepticism about its performance claims, the avant-garde T77 proved its capabilities during demonstration rides, easily achieving its claimed top speed of 140 km/h despite having only a modest 3.0-liter V8 output. This confirmed the car's aerodynamic design as a real asset, and many other manufacturers soon followed suit with their own aerodynamic designs. In fact, one T77 even competed in the 1000 Czechoslovak Miles race for production-based touring cars, finishing an impressive fourth overall in the grueling event held on public roads.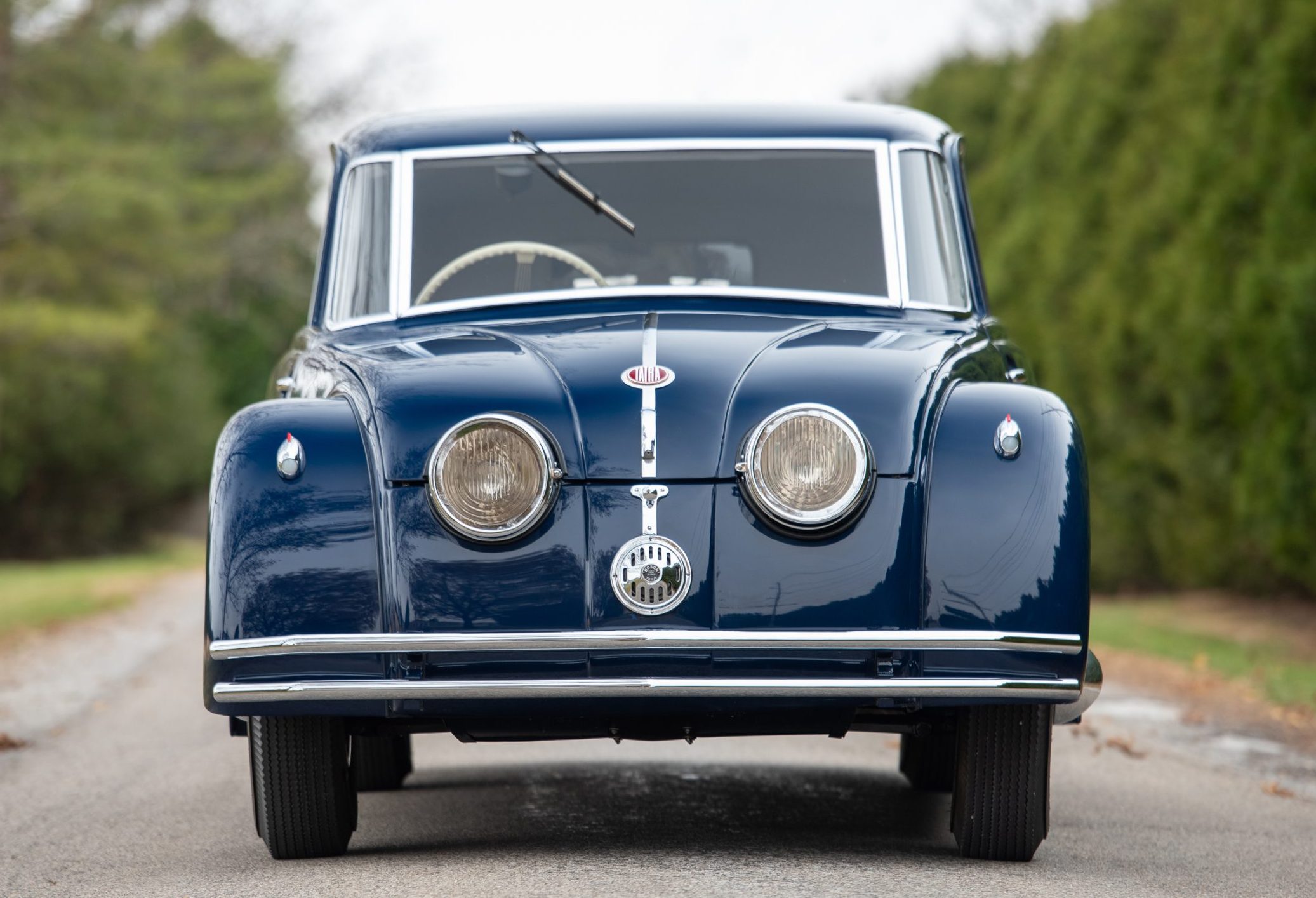 All photos are courtesy of RM Sotheby's